A Grand Week in Wales
Event dates: Monday 22nd February–Monday 1st March
Did you know Wales is 1000 miles in circumference?
With that in mind, A Grand Week in Wales is focussing on challenges surrounding the figure of 1000.
A Grand Week in Wales is a celebration of our wonderful communities and the people who live here. We have all suffered over the last year but our communities have stepped up and come together. We are now standing together across the nation and we aim to raise money to help tackle food poverty, loneliness, isolation and to plant a 1000 trees. Funds raised will be put back into local grass roots community projects.
So please get involved whether it is with one of our challenges or creating your own 1000 challenge. From baking 1000 cakes to challenging yourself to doing 1000 minutes of something there is something surrounding the topic of 1000 for everyone, we cannot wait to see what you come up with.
At Nanny Biscuit we are incredibly grateful for the tenacious community we live in. When COVID19 hit the community, we stepped up and our Soldiers of love adapted to help support our own!
True to the Nanny Biscuit mission, we expanded rapidly from our Christmas Dinners & Holistic Therapies to a fully operational support system.
This included a food warehouse, a strong delivery team, an empathic call line team and a strong IT infrastructure ensuring effective working and communication.
All possible due to our collaborations with Tesco, Co-op, Iceland Foods, MoneySuperMarket and many others who donated time and resources to help provide for those most vulnerable at this time of crisis.
With all this in place we were able to:
- Deliver food to those who could not obtain it
- Feed homeless and vulnerable with home-cooked meals
- Provide subsidised food packs to help ease the financial burden a little
- Give gifts and cards to those isolated in care homes
- Provide rocking car-park concerts
- Offer buddy calls to ensure loved ones are not alone
- Not forgetting to celebrate our local heroes!
So here it all is, please take a look at what we have been up to below
https://www.youtube.com/watch?v=1nzkSCUG4Ec
Thank you and stay safe.
How you can make a difference
Give as you Live Donate is the easy way to raise funds for a charity close to your heart.
Create your free fundraising page for A Grand Week in Wales and start collecting sponsorship and donations from friends and family.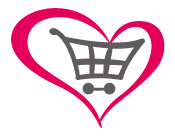 Create your page
Choose a charity to support and create your fundraising page.
Share online
Share across your social media channels to encourage donations.
Receive donations
Collect donations on your page including Gift Aid where eligible.
Latest fundraising pages for A Grand Week in Wales
Total raised: £2,980.00
Ready to start fundraising?
Create your fundraising page today - just choose a charity, enter a few details and you can be fundraising in minutes.