Recent donations
3 months ago
Samantha Kelly
3 months ago
Wayne Brookes
3 months ago
Natalie Newman
3 months ago
Stephen Haigh
3 months ago
Sarah Scarlett

Sarah Corcoran is raising money for ISLINGTON BOAT CLUB
50 donations for Mission50
Event dates: 1st May 2021 – 31st December 2021
---
Share this page with your friends:
My story
The fact that IBC is a boat club and is based in Islington could lead one to make the assumption that they are an affluent organisation exclusively for the elite, however this could not be further from the truth.
IBC prides itself on being a place that is fully inclusive to all who wish to access it, whereby people can come to learn, improve their health and socialise through safe and affordable water-based activities.
Upon visiting IBC, one would be likely to encounter a young person from a disadvantaged background looking to find a way to keep themselves from a life of crime, an older person popping in for a paddle and a cup of tea as a way to avoid isolation or an individual with special needs looking for an opportunity to feel valued and to be a part of something.
My mission is to get 50 donations towards Mission50 to help IBC continue having a positive impact on its community.
---
Thank you for checking out my page. Making a donation is fast, easy and secure thanks to Give as you Live Donate. They'll take your donation and pass it onto ISLINGTON BOAT CLUB.
Sarah Corcoran is fundraising as part of
MISSION50
1st May 2021 - 31st December 2021
View campaign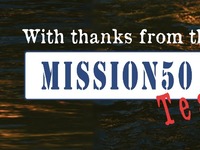 More great ways you can raise funds
Help me raise more
Your donations will help the great work ISLINGTON BOAT CLUB do.
Donate now