Amy's Dive for Parkinson's UK
Event date: 19th October 2019
---
Share this page with your friends:
My story
On Saturday 19th October, I'm going to be throwing myself out of a plane in hope to raise £1000 for Parkinson's UK.
This is a charity close to my heart after seeing my Grandad suffer for many years. Recently, his health has deteriorated massively, meaning he now needs help with almost everything. This help is given mainly by my Grandma, who helps him with eating, dressing and undressing, getting in and out of his chair, to name but a few things she does.
Currently, there is no known cure for Parkinson's, and any support is greatly appreciated to help researchers with finding a cure.
(A portion of the sponsorship raised MAY be used to pay for part of my jump cost - depending on how much is raised)
---
Thank you for checking out my page. Making a donation is fast, easy and secure thanks to Give as you Live Donate. They'll take your donation and pass it onto UK Skydiving Adventures Ltd.
Amy Williams is fundraising with
UK Skydiving Adventures Ltd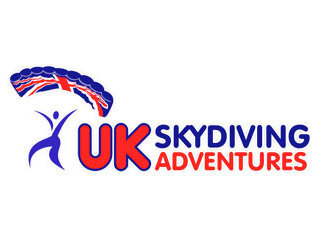 Recent donations
2 weeks ago
Mary Uffold
Good luck Amy. You're a braver girl than me.
2 months ago
James & Donna Weeks
Good luck!
2 months ago
Helen & Steve Goaman
You go girl!! you'll need a drink after that....good luck xx
2 months ago
Clair jones
Well done Aims xx
£20.00
3 months ago
Netty
Good luck Amy ??
3 months ago
Ellen
Enjoy your jump! Brave girl x
3 months ago
Helen Littlejohns
So proud that you are doing this sky dive Amy. Good luck in raising lots of money for Parkinson's UK.
£40.00
More great ways you can raise funds