This page is closed and is not accepting further donations
I'm skydiving to raise money for Target Ovarian Cancer
Event date: 6th July 2019
My story
On the 6th July 2019 I'll be jumping 15,000 feet out of a plane to raise money for Target Ovarian Cancer!
I've chosen to raise money for Target Ovarian Cancer by doing a Tandem Skydive in memory of my amazing nana who we tragically lost to ovarian cancer on 5th July 2008.
My nanna was the most special person in all of our lives and it broke our hearts losing her at the young age of 63. I still think about her everyday and everything she has missed out on; all the birthdays, graduations and Christmases she's missed because of this horrible disease. I wish she was still with us to share and make memories with, and I really wish she could watch me jump out of this plane - I know she'd be more scared for me than I will be!
Please sponsor me so we can help Target Ovarian Cancer continue with their work improving early diagnosis, funding life-saving research and providing much-needed support to women with ovarian cancer.
Ovarian cancer is one of the most common types of cancer in women. Every year 7,300 women in the UK are diagnosed with ovarian cancer. Target Ovarian Cancer is the UK's leading ovarian cancer charity. Go to their website: https://www.targetovariancancer.org.uk/
*A portion of the sponsorship raised may be used to pay for part or all
of my jump cost. A minimum of 50% of what is raised will go to my chosen charity.
---
Thank you for checking out my page. Making a donation is fast, easy and secure thanks to Give as you Live Donate. They'll take your donation and pass it onto UK Skydiving Adventures Ltd.
Jazmin Fletcher is fundraising with
UK Skydiving Adventures Ltd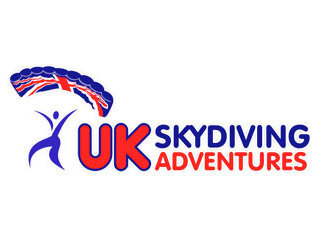 Recent donations
1 week ago
Olivia
Good luck!
1 week ago
Mavis
Good luck!
£20.00
3 weeks ago
Alan Pike
Good Luck Jazmin, you are braver than I am
1 month ago
maureen charlton
Well done to you, I lost a dear friend to this horrible disease.
More great ways you can raise funds