Cory's Skydive For Sri Lanka
Event date: 5th October 2019
---
Share this page with your friends:
My story
Ten employees at Cory's are partaking in a Skydive on 5th October 2019 to raise money for the people of Sri Lanka affected by the terrorism bombings.
Tragically our MD Peter lost his sister, niece and nephew in this horrific attack so this is very close to the companies heart.
The death toll of the ruthless Easter Sunday attacks in Sri Lanka has now risen up to 359.
Many families not only lost their loved ones but they also suffered terrible life changing injuries.
All proceeds raised are being donated to the Sri Lanka Red Cross Society which will help with the following;
1. Restoring Family Links
2. Provide psychological First Aid and improvements of psychological well-being of the victims and their families
3. Provide assistance to meet the immediate and long-term needs of the victims and their family members
4. Create self-help groups to facilitate people to share their experiences and grieve
5. Conduct recreational activities and provide educational support for the children who lost their parents/guardians
We would really appreciate anything you can donate to help us raise our target of £5000. As you know this is going to a well deserving cause!
---
Thank you for checking out my page. Making a donation is fast, easy and secure thanks to Give as you Live Donate. They'll take your donation and pass it onto UK Skydiving Adventures Ltd.
Cory Logistics is fundraising with
UK Skydiving Adventures Ltd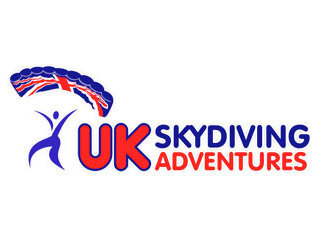 Recent donations
2 weeks ago
Donation from CLC Projects
£786.50
2 weeks ago
Cory Donation
£1,000.00
2 weeks ago
Cash from Bake Sale and Putting Competition
Thank you everyone! :)
£340.00
2 weeks ago
Philip Smith
Go for it, Phoebe
£10.00
3 weeks ago
Stuart McKeller
£150.00
3 weeks ago
ECU WORLDWIDE
Our best wishes to all those making the effort and pleased to support this cause.
£50.00
3 weeks ago
Gina O'meara
Good luck
More great ways you can raise funds