Madeleine Bastawrous is raising money for Goring Church Of England Primary School PTA
Family B - 10K our way
Event date: 28th March 2021
---
Share this page with your friends:
My story
For the Goring Primary School 10km our way, inspired by Mrs Wheatcroft's 100km, as a Family of 5 we will do an average of 100km each (500km total) between now and 28th March. We will finish with a Mummy and Daddy 10km each and see if any of the kids combined times for 4 x 2.5km can beat either of ours. A good challenge, a bit of fun and a lot of running!
---
Thank you for checking out my page. Making a donation is fast, easy and secure thanks to Give as you Live Donate. They'll take your donation and pass it onto Goring Church Of England Primary School PTA.
My updates
3 weeks ago
72.5km done by Feb 7th, our first week! Cold and windy but very refreshing! 😊
4 weeks ago
15km between us on day 1.....none of us can keep up with our puppy! 😄
Madeleine Bastawrous is fundraising as part of
Goring 10K Your Way
28th March 2021
Join event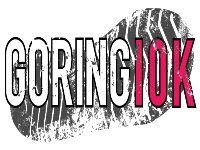 More great ways you can raise funds