Iz's Skydive for Sarcoidosis
Event date: 19th October 2019
---
Share this page with your friends:
My story
Hello!
In October, I am throwing myself out of a plane from around 13,000 feet in order to raise money for Sarcoidosis research. I'm a bit scared so all of your support is much appreciated!
As most of you will know, my mum has suffered with this illness for a long time. The symptoms and the illnesses occurring as a result of sarcoidosis are particularly detrimental to the quality of life, meaning that sometimes every day activities are a challenge. The charity relies on fundraising to conduct research in order to find a cure and improve treatment.
The British Lung Foundation matches any donations to sarcoidosis, so whatever I raise will be doubled which is amazing!!!
About Sarcoidosis:
Part of the reason that I am doing a skydive is to raise awareness around sarcoidosis. For people that have the illness - so that others understand what they are going through. And also to educate people on the symptoms. So I have attached a link which explains the illness in more depth - https://www.sarcoidosisuk.org/information-hub/faq/
SarcoidosisUK is a tiny charity that exists to provide support and information for people with sarcoidosis, and to fund research into a cure for the condition. It is currently the among the world?s largest sarcoidosis research funders, and is passionate about helping to find a cure. SarcoidosisUK is dedicated to funding at least one major piece of research per year, and will continue to do this until a cure is found. Please donate - we rely on your support to keep going!
A portion of the sponsorship raised may be used to pay for part or all
of my jump cost. A minimum of 50% of what is raised will go to my chosen charity - it will be much more than this.
---
Thank you for checking out my page. Making a donation is fast, easy and secure thanks to Give as you Live Donate. They'll take your donation and pass it onto UK Skydiving Adventures Ltd.
Isobel Wright is fundraising with
UK Skydiving Adventures Ltd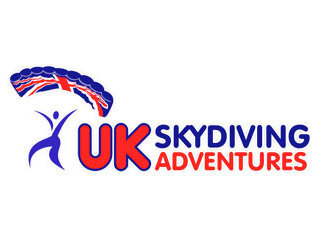 Recent donations
3 days ago
Phoebe J
EGGCITING
£15.00
4 days ago
Spare Coins!!!
4 days ago
Anonymous
Remember to flap your arms.
4 days ago
Tanya Nyakabau
Good luck Iz you can do it! xx
1 week ago
Emma Caine
So proud of you mate xxxxxx
3 weeks ago
Emmas Grandparents
thank u for all your many spare coins!!!
£10.00
3 weeks ago
Cake Sale
Cake sale at Vauxhall TOG offices... thank you!!!!
£184.00
1 month ago
Emma Caine
So proud of you mate xxxxxx
2 months ago
Sahar
Good luck Iz! I know I wouldn't be able to do it ??
More great ways you can raise funds