£165 of £100 target by 11 supporters
Recent donations
2 weeks ago
Johnny & Emma
Well done everyone, all your hard work paid off ⭐️
Well done Sam, William and Eleanor
3 weeks ago
Nicole Sharman Sharmans
£5.00
Well Done Gang your doing a brilliant job x
Well done William and Eleanor (and mummy!) for your amazing bike riding! Xx
£10.00
Well done for your brilliant cycling today William and Eleanor! We were very impressed x
1 month ago
Julie Durrell
£5.00
Well done to all of you Love Mum and Dad xx

Sam, William & Eleanor are raising money for Goring Church Of England Primary School PTA
The Hooker Saye Family Goring 10k Our Way
---
Share this page with your friends:
Our story
The three of us are taking part in Goring 10K Your Way for the next 4 weeks, hoping to help raise much needed funds for the children's primary school. Our goal is to walk/cycle as a family at least 10k each per week from now through to 28 March.
Fundraising over the last year has been so difficult with events cancelled due to COVID. This event replaces the Goring10K which usually raises a huge amount for the school. Please support us if you can, thank you!
---
Thank you for checking out our page. Making a donation is fast, easy and secure thanks to Give as you Live Donate. They'll take your donation and pass it onto Goring Church Of England Primary School PTA.
Our updates
2 weeks ago
We did it 🙌 Today fuelled by a picnic and cake we walked, jogged, run and even skipped (well the kids did!) our way to a full Goring 10k Your Way (11.3km to be precise, probably more for the kids with their running around/circling back & playing in the woods). We clocked a total of 17.5km this weekend and all together 61km each from our walks/cycles together since 28 Feb.
The Goring 10k Your Way replaced the usual running event which is the main fundraiser for the kids' school. However, the positive is it became accessible for us as a family. And I'm so impressed with how the kids have taken on the challenge especially today and we've all loved exploring and a tiny bit lost in the countryside! At bedtime Eleanor said you know Mummy that's the furthest I've ever walked, it was fun but next time we go for walk can we perhaps to a slightly shorter one 😂
Thank you so much to those who have supported us. There's still time if you'd like to donate, thank you very much 🙏
1 month ago
We kicked off our challenge today with a 7km cycle => Eleanor's longest cycle to date up to the next village, South Stoke and back (with long interlude for play at the park!). First time Mummy's been on her bike since last May too. The outward journey went amazingly well, the return leg was painful - tired little legs were also hungry and cold as the sun went down but we made it. Daddy would be so proud.
Sam, William & Eleanor are fundraising as part of
Goring 10K Your Way
28th March 2021
Join event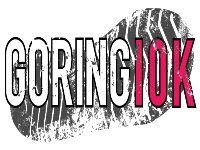 More great ways you can raise funds
We've smashed our £165 target - help us raise more
Your donations will help the great work Goring Church Of England Primary School PTA do.
Donate now