About us
We are an arts and education charity which champions equality and diversity through arts and education projects. We are best-known for creating (with artist, Laury Dizengremel) the new bronze sculpture to commemorate the literary icon, Virginia Woolf, which was installed on Richmond riverside in November 2022, thanks to hundreds of individual donations.
Our charity has been delivering high quality arts and education projects for over 25 years including talks, readings, exhibitions, books, films, workshops and much more.
We collaborate with individuals, educational organizations and artists to produce diverse and inclusive, interactive projects serving the local community and beyond. see www.aurorametro.org
# Hidden History Art Exhibition
We're raising funds to support an art exhibition about the history of LGBTQI+ people, featuring 50 profiles of prominent LGBTQI+ activists or individuals who have helped in the struggle for recognition, protection and equal human rights.
The exhibition tells the story of the incredible people who have fought discrimination, been imprisoned and even died to achieve equal treatment and respect as human beings.
It's free for both venues and visitors.
Help us reach our funding goal. We're almost there! Any amount will help. #Thanks for your donation!
The exhibition accompanies the publication of a new book 50 LGBTQI+ who changed the world which features the text and illustrations of French artist Florent Manelli, who initiated the project and has toured a similar exhibition in France.
Read more about the project here: [https://www.aurorametro.org/50-lgbtqi-who-changed-the-world-exhibition]
You can listen to the artist speaking about the project on itv news podcast here:
[https://www.itv.com/news/2023-08-03/florent-manelli-on-pride-month-and-his-new-exhibition]
---
Share this campaign with your friends:
How it works
Create your page
It takes just a few steps to create your page supporting Aurora Metro Arts And Media Ltd.
Share online
Share across your social media channels to encourage donations.
Receive donations
Collect donations on your page including Gift Aid where eligible.
Our updates
3 weeks ago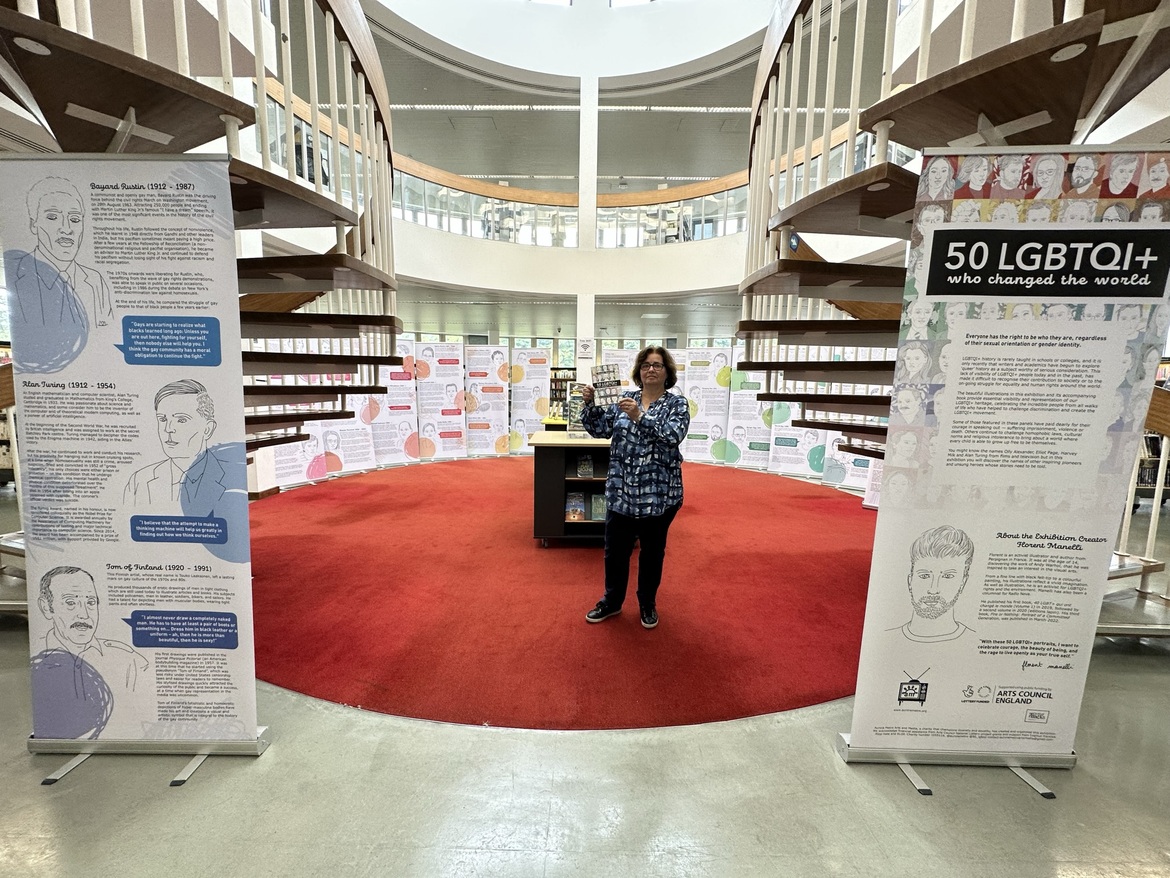 Let's get started
Start raising donations for Aurora Metro Arts And Media Ltd!