Recent donations
2 months ago
Christina Morgan
What a wonderful scheme 👏
2 months ago
Lucinda Kinnaird
£1,200.00
+ £300.00 Gift Aid
Garden Gathering, Hillsborough, Co Down. A wonderful day thanks to Ken and Dawn McEntee.
3 months ago
Donna Dillon
£30.00
This is for David's fundraiser- well done everyone
3 months ago
This donation is for David Ross's fundraiser Moira NI
Wonderful event thanks David, Kenny and Maggie
3 months ago
Shirley Marshall
£100.00
For David Ross fundraiser
3 months ago
Lesley Dunlop
£875.00
3 months ago
Kenneth Ross
£1,665.00
3 months ago
Philip Gregg Ballynahinch Rugby Club
£1,500.00
Money raised at a function in Ballynahinch Rugby Club
5 months ago
Ulster Rugby
£920.48
About us
Horatio's Garden is a charity that creates and cares for beautiful gardens at NHS spinal injury centres in the UK. Leading garden designers develop the stunning sanctuaries for patients and their family and friends, creating an environment which becomes an integral part of their lives and care whilst spending many months in hospital.
The charity's volunteer teams, led by the head gardeners, keep the gardens looking beautiful, help run activities for patients and contribute to the happy, uplifting atmosphere which permeates Horatio's Gardens.
Horatio's Garden Northern Ireland Appeal
Your support is vital in helping us to raise the final £50,000 needed to bring Horatio's Garden to The Spinal Cord Injury Unit at Musgrave Park Hospital in Belfast.
Any donation, big or small, will go a long way towards turning our plans into a reality, and will help change the lives of people affected by spinal injury across Northern Ireland.
Best of all - thanks to a very generous donor, all donations made towards this appeal will be DOUBLED, making your support go even further!
To find out more about our Belfast Garden, to see the plans, and to find out more about the people we will be supporting, visit our website here: https://www.horatiosgarden.org.uk/the-gardens/horatios-garden-northern-ireland/
ABOUT HORATIO'S GARDEN NORTHERN IRELAND:
Designed by acclaimed designer Andy Sturgeon, Horatio's Garden Northern Ireland will be a peaceful haven for people dealing with life changing injuries and who are facing long stays in hospital far from home.
The garden will support over 70 inpatients and 1,200 outpatients that pass through the SCIU every year, and will also be there to support people staying in the Amputee Rehabilitation Unit, which has a total of eight beds.
Each Horatio's Garden is designed to be a home away from home, offering patients, their loved ones and NHS staff a beautiful place of calm, where they can enjoy the sights and sounds of nature all year round.
The garden at the SCIU will be there to help patients, their families and their friends as they adjust to living with life-changing injuries, giving people somewhere to quietly think and reflect, as well as providing people with a stunning natural environment that people can enjoy spending time in together.
Once complete the charity will employ a Head Gardener and Garden Assistant who will tend to the garden and provide a range of creative, social and therapeutic activities to support the psychological and physical wellbeing of patients and their loved ones.
Working with Belfast Health & Social Care Trust, and a host of partners and supporters from the local community, we want to bring our beautiful garden project to Belfast to provide a vital sanctuary for everyone affected by spinal cord injury in Northern Ireland.
Thank you for your support.
---
Share this campaign with your friends:
How it works
Create your page
It takes just a few steps to create your page supporting Horatio's Garden.
Share online
Share across your social media channels to encourage donations.
Receive donations
Collect donations on your page including Gift Aid where eligible.
Our updates
8 months ago
We are also delighted to share the news that our new years day bucket collection - kindly hosted by Ulster Rugby at their home match against Munster - raised an incredible £2095!
Our team of amazing volunteers braved the cold, and we really couldn't have done it without them - so we want to another huge thank you to everyone who took part.
And another big thank you to the Ulster Rugby team too, who were wonderful hosts on the day. The volunteers thoroughly enjoyed watching the match afterwards, and were delighted to meet some of the team - a very happy, and special new year for all involved.
As always, every penny raised will be doubled to support the Horatio's Garden capital appeal, and this will help us get a lot closer to that goal!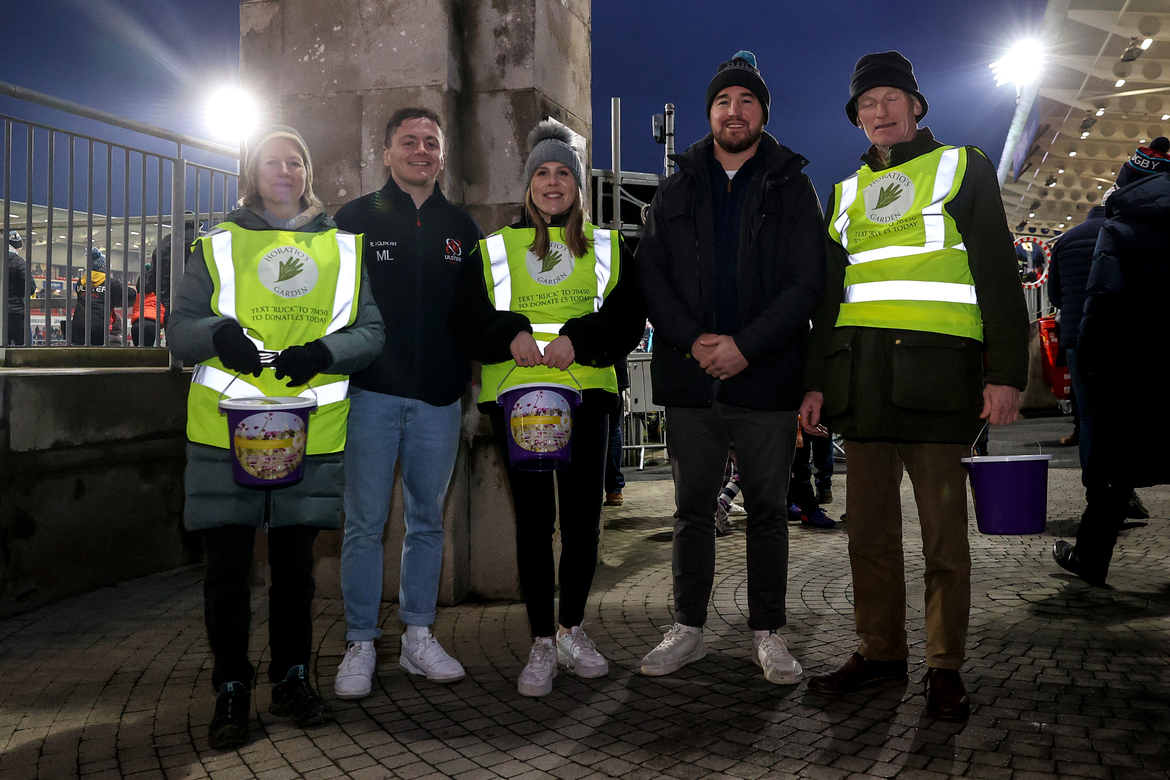 8 months ago
It was a very busy, and exciting period for our official partners, Ulster Rugby over Christmas, as they hosted several events to help raise vital funds, and awareness.
As well as hosting a collection and bake sale amongst staff, they also kindly held a fundraising raffle in aid of Horatio's Garden Northern Ireland at their first ever Christmas Fayre.
In total they raised just under £500, which was an absolutely fantastic effort!
A big thank you to everyone involved for your continued support, and generosity, it really does make a difference!
Read more here: https://bit.ly/3W1zw1P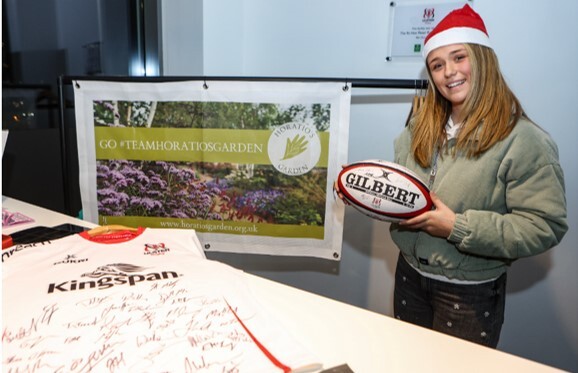 12 months ago
"We are really proud to get the opportunity to partner with Horatio's Garden this season. It's a really exciting partnership for everyone. To have opportunities for players and staff to get involved in the creation of the garden, and work with the charity to visit the beneficiaries will be great for us, and everyone who will benefit from the charity's work.
All the players and staff at Ulster Rugby are really keen to get involved, in a supportive setting which we know will be a respite for people going through challenging times. It's an exciting time for the charity, and for us, and we are looking forward to being part of something very special for everyone in Belfast".
Jonny Petrie, CEO of Ulster Rugby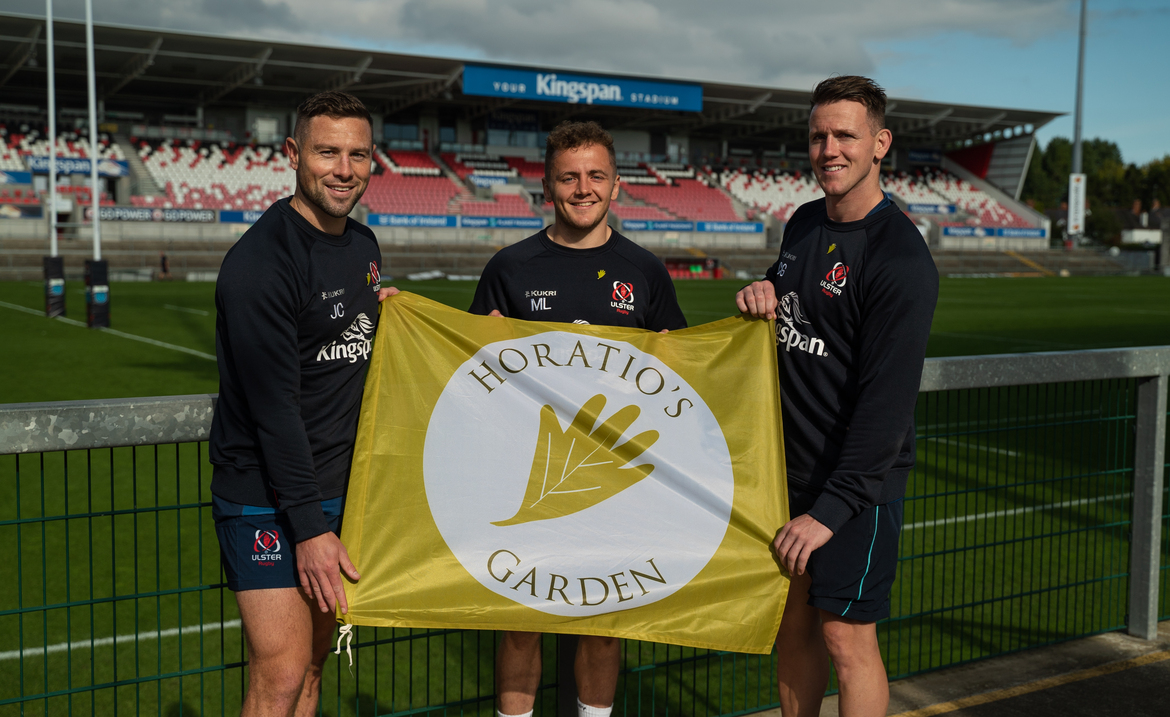 12 months ago
Dr Olivia Chapple, Founder and Chair of Trustees of Horatio's Garden, which was set up in memory of her son, said:
"With Ulster Rugby having such a huge presence across Northern Ireland, and being passionate supporters of the local community too, we couldn't think of better partners to help our final efforts to build and open Horatio's Garden Northern Ireland in 2023. My son, Horatio, loved sports and would be hugely grateful to the players, staff and fans of Ulster Rugby for their support this season."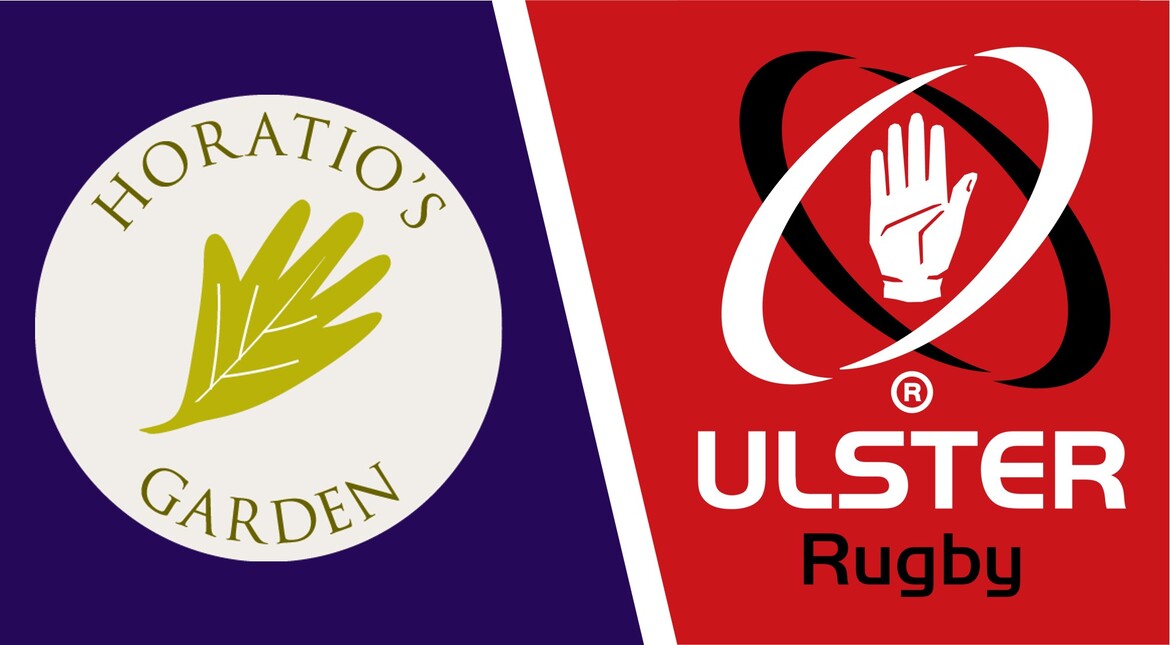 12 months ago
"Horatio's Garden Northern Ireland will improve lives for people across the whole of the country who have experienced life-changing spinal injuries."
The Earl of Antrim.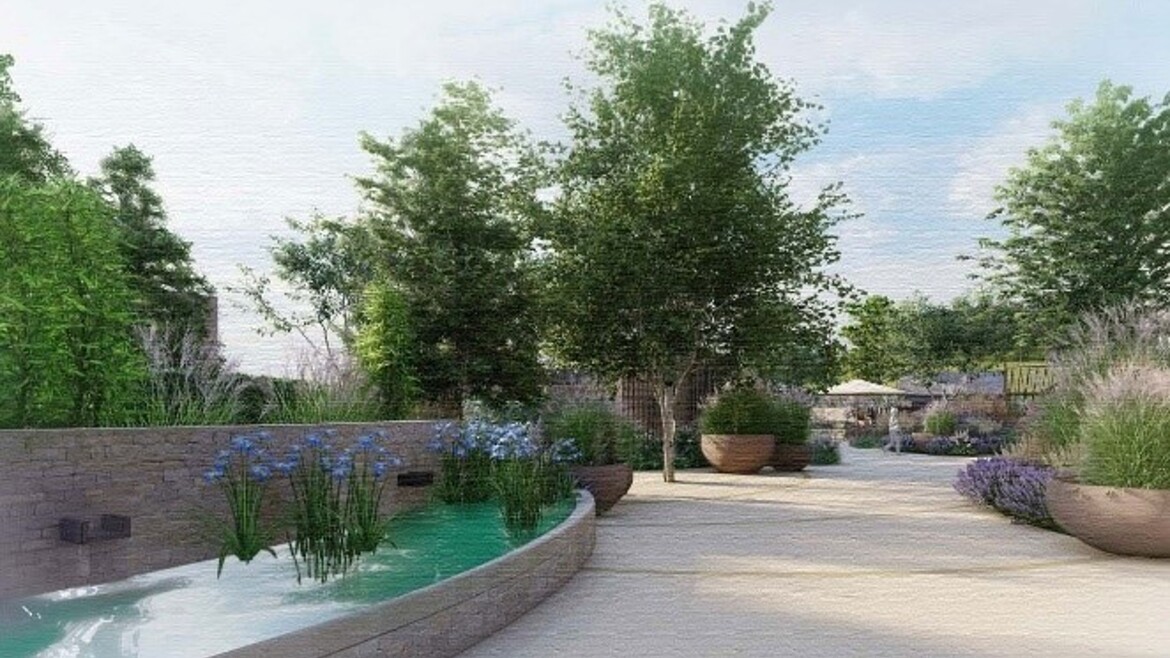 Let's get started
Start raising donations for Horatio's Garden!