About us
The focus of Sporting Forces activities is to support the military personnel and their immediate families through transition. The first step is to reduce their social isolation and loneliness whilst improving their physical wellbeing. Social Interaction is very important to the veterans who feel marginalised and outside of the community that they now live in. Sport and exercise are so important to the armed forces, they miss this when they leave the services. They miss the camaraderie and being part of a team. So many report that the loneliness cripples them, that they become withdrawn and this then leads to poor mental health with anxiety and depression. We also offer a route into civilian employment within the professional sports industry, we provide education, exercise, and social events to help veterans and their families by relieving mental health and social isolation. Promoting inclusion and togetherness, we can also adapt all opportunities to the needs of disabled veterans.
As we emerge from the COVID19 era the charity is developing a wider well-being programme and offering more opportunities for veterans and their families to engage in outdoor adventure alongside sport participation. Launching in May 2021 the #NorthernWarrior programme for veterans alongside the Dandelion Forces Families Project for Veterans Families.
Sporting Force is now the Portfolio Lead for the AFCT North East and Yorkshire. Under the Veterans Places, Pathways and People Programme we support 9 projects across the region. Embedding Welfare Officers and Coaches into military charities and CIC's. This has enabled the charity to create a 360 service and referral point for Veterans from across the North East,Yorkshire and Cumbria.
The majority of our beneficiaries are aged 19 to 59 years old and still have a working life stretching ahead of them. Once they feel more resilient, they have increased confidence and self-esteem they are then ready to look for employment.
When the veterans are ready, our charity can then support them to gain qualifications and to fill any skills gaps. We work with them so that they appreciate their transferable skills gained from their service such as communication skills, problem solving, delivering to deadlines, meeting expectations, leadership skills, analytical skills, technical and organisational skills. We work with employers in the sports industry ensuring that the qualifications we deliver are relevant and of the highest quality. Employers see the business sense in employing veterans as they have integrity, self-discipline, they are punctual, reliable, resourceful and mission oriented with a can-do attitude.
Our national footprint is in professional sports clubs across the UK , supporting veterans into training, employment or long term volunteering at Premiership to grass roots football clubs, professional rugby and cricket clubs.
Hydro recovery- Resistance Pool & sauna
Sporting Force's gym supports the Armed Forces Community to recover from injury and illness, to regain their fitness and resilience.
A resistance pool will provide hydro therapy and swimming in a compact unit.
The benefits are many low impact on joints and the water supports those with more severe injuries.
The area we are going to install the pool in will also incorporate a sauna and a shower. The pool will benefit from a 5 seater massage hot tub, an aqua bike and a running machine.
Swimming is ideal for people of all ages, fitness abilities, and physical pain or injury because it is low impact. The buoyancy of water creates a safe place for people to exercise without causing damage to their bodies, which is especially helpful if you don't exercise regularly, if you're injured or suffer from chronic pain such as arthritis. The pool will also support high-performing athlete who need to cross-train to lengthen the longevity of their muscles.
Because of its therapeutic properties, swimming is a sustainable workout for people of all ages and fitness abilities because it will continue to be a safe and effective workout even through aging or injury.
Swimming Improves Your Internal Health
As you swim, your face is in the water for a period of time, limiting your access to oxygen for a few moments. Because of this, your body learns to use oxygen more efficiently, taking in more fresh air and expelling more carbon dioxide with every inhale and exhale. A result of this is that when you aren't swimming, your body is better able to take in more oxygen while your breathing normally. This lowers heart rate and blood pressure, which greatly contribute to the overall health and function of your major organs and systems.
Swimming Reduces Stress
You likely already know that any exercise will release endorphins into your body, but water workouts add another dimension of stress-relieving benefits. As you're submerged in the water, you experience sensory deprivation, delivering an instant sensation of calm. Studies have shown regular swim or floating sessions effectively relieve conditions related to chronic stress.
"It's nice to move my legs like I used to be able to on land. I can do it in the water."
---
Share this campaign with your friends:
How it works
Create your page
It takes just a few steps to create your page supporting Sporting Force Ltd.
Share online
Share across your social media channels to encourage donations.
Receive donations
Collect donations on your page including Gift Aid where eligible.
Our updates
4 months ago
Big applause please for Cherylanne who has raised £1165 for Sporting Force's fundraiser to purchase a resistance pool for our sports recovery program.
Thank you 🙏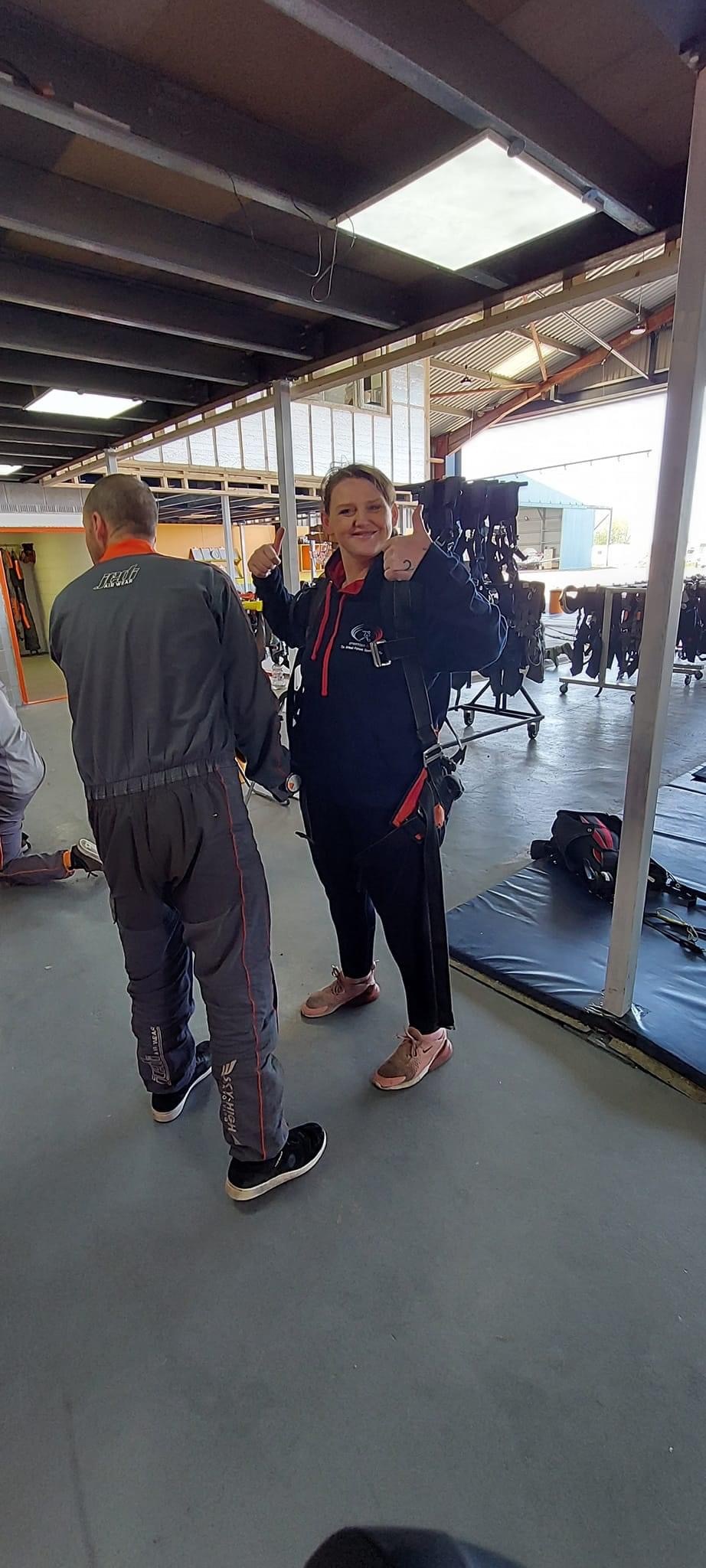 4 months ago
🙏 Our wonderful volunteer Brett completed an Ironman last weekend raising over £500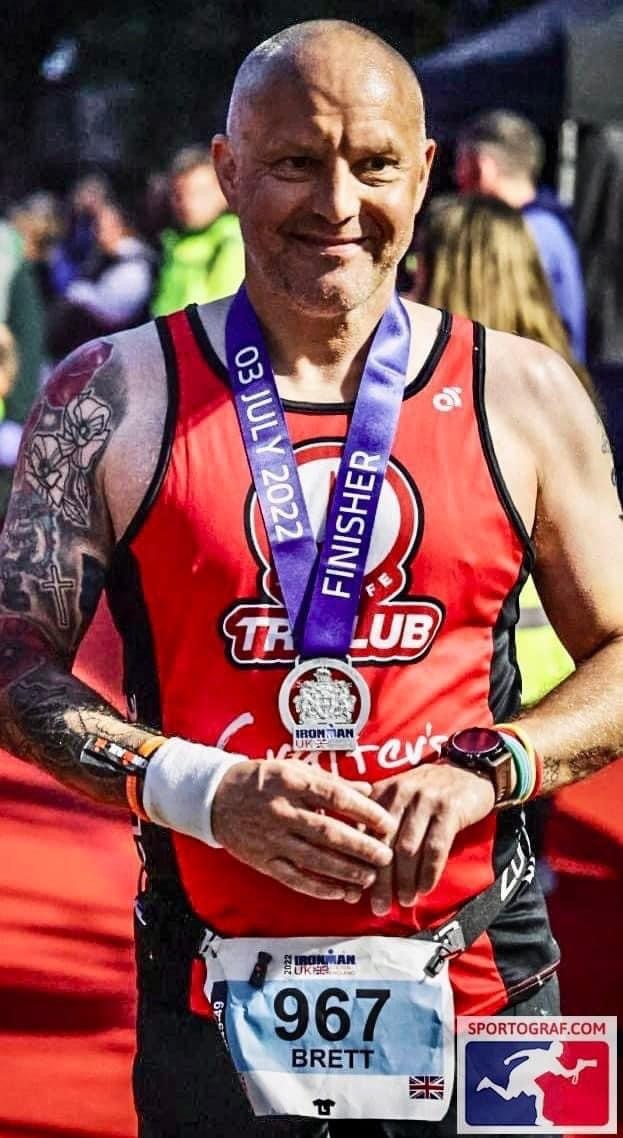 4 months ago
An amazing £5000 donation received from S&A of Barnard Castle
Thank you so much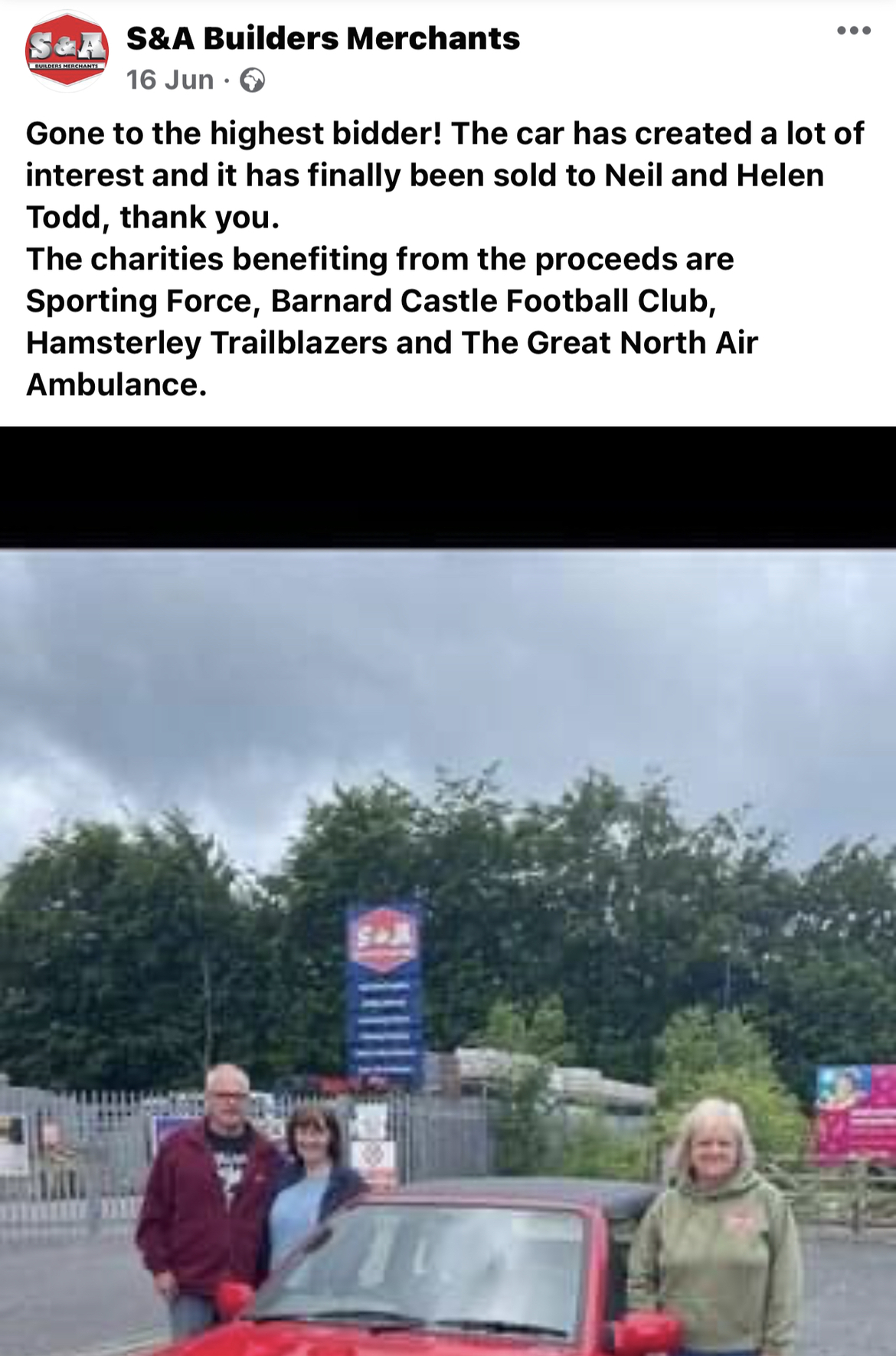 Let's get started
Start raising donations for Sporting Force Ltd!