Recent donations
3 months ago
Daniele Derbyshire, France
£30.00
5 months ago
Jackie Walduck
5 months ago
Gillian Humphreys
£50.00
Go Martin Go🏃🤸‍♀️🏃🏻 I'll be running with you in the spirit world 💫 🌍✨
About us
The Friends Of Chelsea Children's Hospital School (Charity No 1060218) support the advancement of a broad education for children and young people admitted to Chelsea & Westminster Hospital, The Royal Brompton Hospital, St. Mary's Hospital, Collingham Child and Family Unit, The Lavender Walk Adolescent Mental Health Unit, and any children and young people in the Royal Borough of Kensington and Chelsea who are unable to attend school due to medical or mental health problems.
Please sponsor our music teacher, Martin, who is running the London Marathon to help Sick Children in Hospital
Martin will be running the London Marathon on Sunday 23rd April to help raise money for FCCHS - The Friends of Chelsea Children's Hospital School.
FCCHS supports chronically ill children by keeping the Hospital School open during the twelve weeks of school holidays, so that children in hospital can have access to stimulating educational events and activities all year round.
FCCHS also provides a youth club in the evenings for children while they are in hospital.
To find out more about the work of FCCHS please visit our school website www.cchs.org.uk
Feel free to share this page on your social media with your friends, family, neighbours, and work colleagues.
Many thanks, we are really grateful for your support!
---
Share this campaign with your friends:
Our updates
5 months ago
A HUGE THANK YOU! to every one of you who supported me in running the London Marathon – together we raised over £1500 for our school's charity!
26 miles and 385 yards is a long way and the final few miles were definitely the toughest, but the support from the crowds was phenomenal – I'm so glad I had my name on the front of my running shirt! A remarkable day.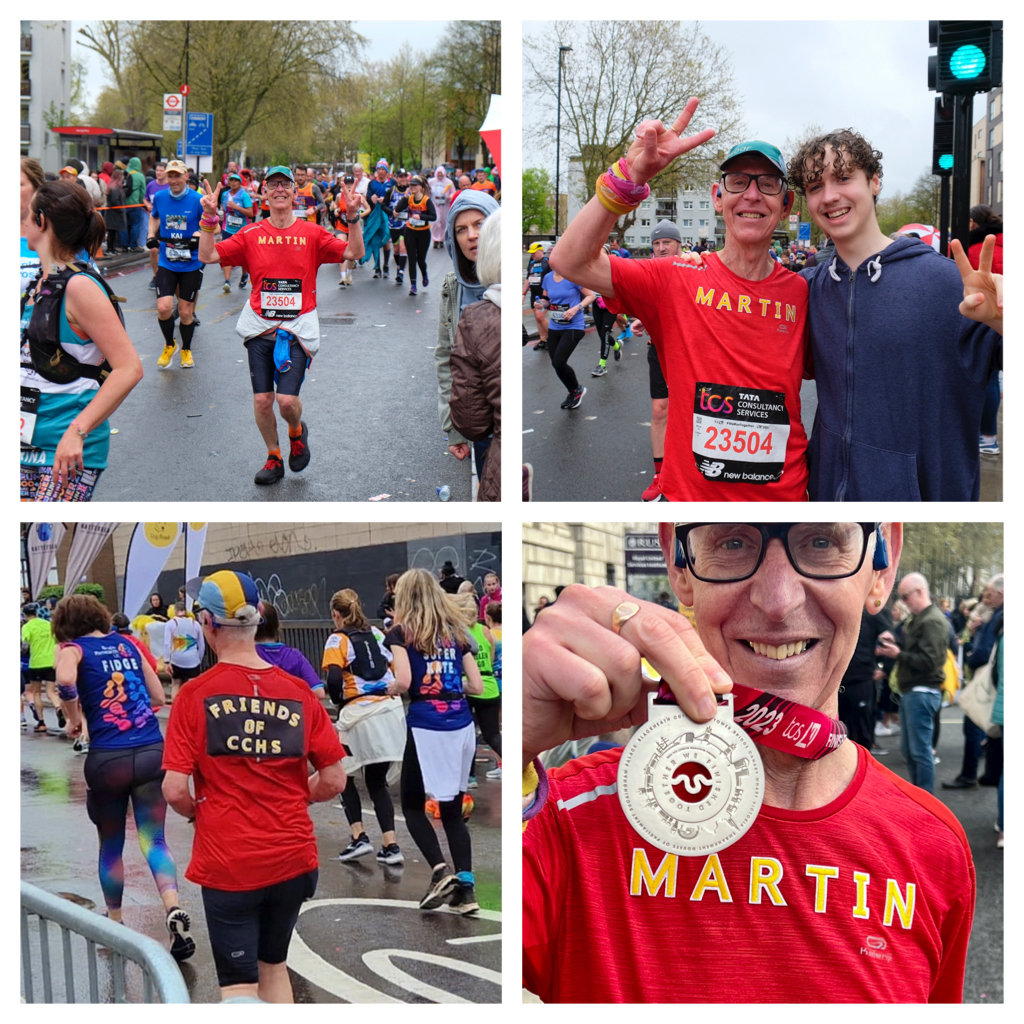 5 months ago
All set for London Marathon tomorrow - come rain or shine I'm ready and looking forward to it. Huge thanks to everyone who has sponsored me and encouraged me - can't quite believe it's happening!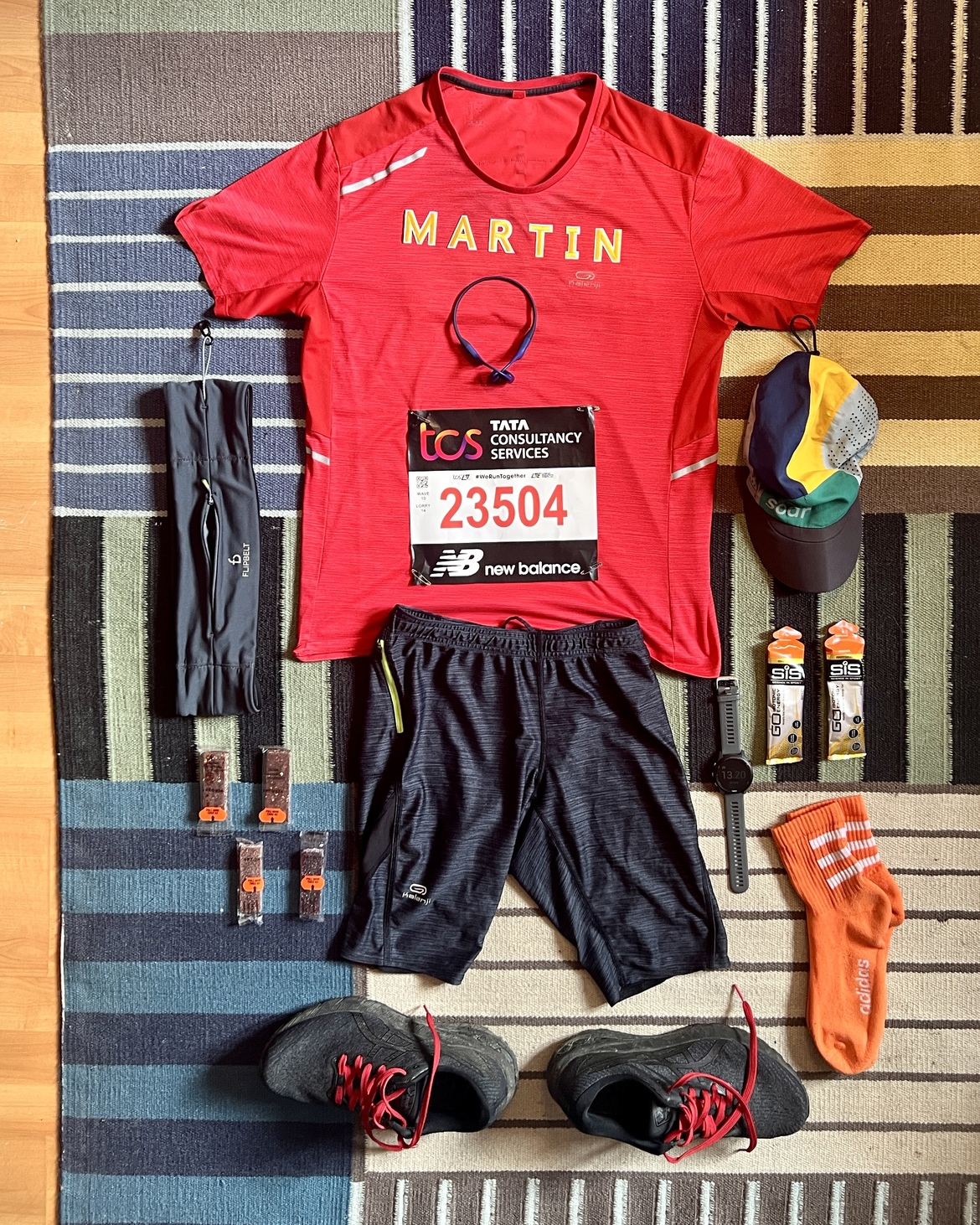 5 months ago
YES! My first run for nine days and it's a YES! An easy run around Burgess Park with Josephine and Daniella went OK and the past week of looking after my lower back seems to have paid off - I'm ready for the London Marathon on Sunday!!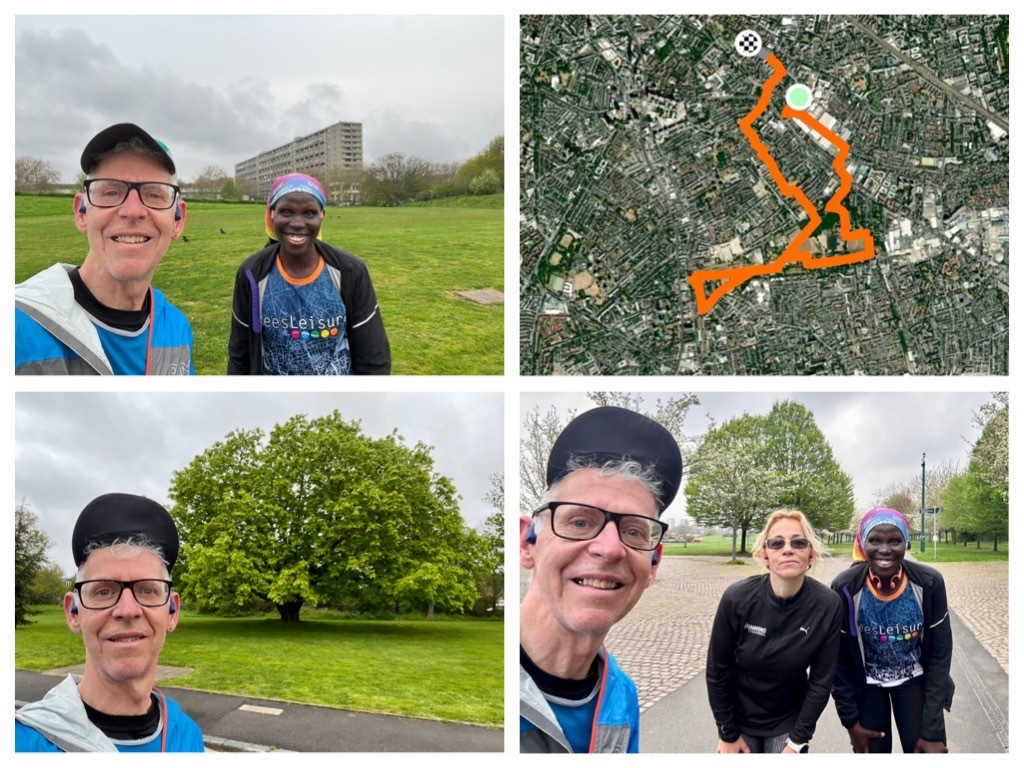 5 months ago
I went over to Excel earlier to pick up my race bib - the excitement's building! If anyone's out and about on Sunday watching the marathon you can track me on the app with my name or number. Now all we need is for the rain to stay away and the sun to shine.
And big thanks to the latest sponsors: Anonymous, Jayne, Kevin, Anonymous, Sherin, BdN and Jill.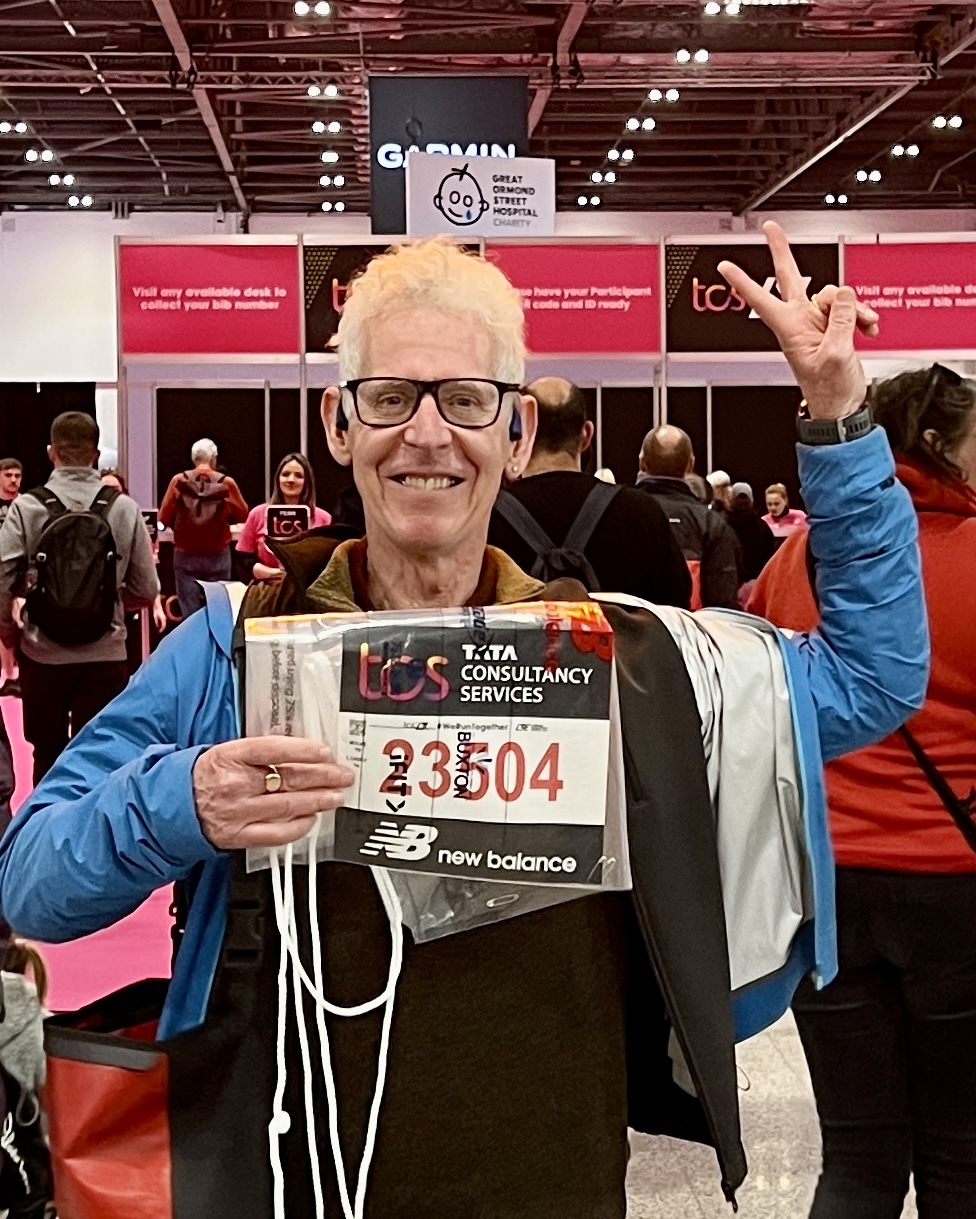 5 months ago
The Great Saga of the Lettering
When picking up your London Marathon race bib you can also get your name printed onto your own t-shirt – for a price. OK, I thought, let's go DIY. I buy a set of iron-on letters and enlisting the help of H, the resident teenager, we begin ironing the letters onto a black t-shirt. All goes well until suddenly, with one slip of the iron we've melted a hole through the top of the t-shirt. After some consideration we carefully cut out a panel with the letters on, find another t-shirt and H finishes it off with the sewing machine. I'm very pleased with it. It has the look of a motorbiker's patch.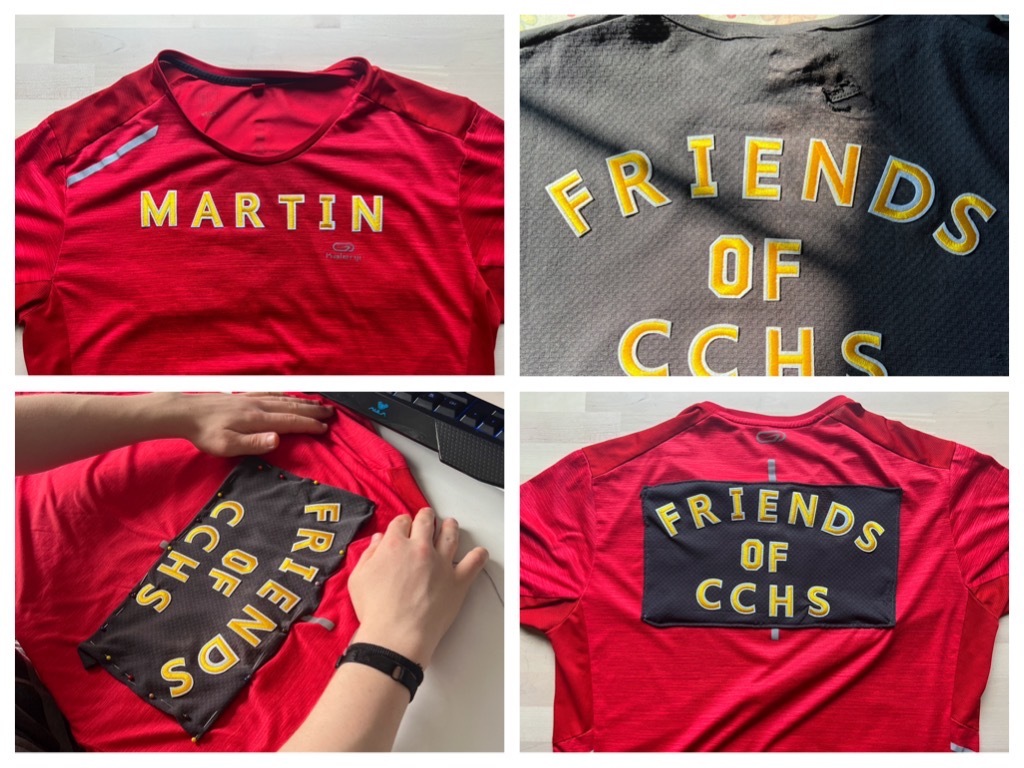 Let's get started
Start raising donations for Friends Of Chelsea Children's Hospital School!