Recent donations
£100.00
+ £25.00 Gift Aid
£500.00
+ £125.00 Gift Aid
Old documents are our window into the past, to fully understand the workings of Northampton Corporation Transport.
2 weeks ago
Terry Walters
2 weeks ago
Graham Croucher
2 weeks ago
Ian David Bell
Good luck with the project
About us
Northampton Transport Heritage is a registered charity dedicated to preserving Northamptonshire transport history and making it accessible to the public. We currently preserve eight Northants operated or registered buses which are ex-United Counties and Northampton Corporation Transport. We host running day events and partner with local authorities and other organisations. We also take our vehicles out to schools, care homes and day centres as well as running various members-only trips throughout the year.
NCT Documents Archiving Project
Appeal for Financial Project Support
Many of you will have seen our Save St James Tram & Bus Depot campaign and as part of that we have been working to secure the last Northampton Corporation Transport documents that were left in the loft space of the office building.
For over ten years they have remained there in the care of Church's, the building owners.
Now the building is up for sale (now sstc) Church''s have been very gracious and allowed NTH access to the depot (pictures to follow) and secure the documents. We are working alongside and with the guidance of Northamptonshire Archives and Heritage Service who are very supportive and their knowledge is invaluable.
There is an incredible amount to sort through and it will take time to sift and catalogue. We have secured a room for two months across the road at the The Doddridge & St James Community Centres who have given us a special charity rate of hire, and we are very grateful to them.
So, we would like to extend that two month period for as long as we can, but certainly for at least six months, in order that we do not need to rush the project. We need to raise at least £1000 but the more we raise the longer we have!
So, can you make a donation to the room hire costs to help us with this important project that will save important historical, NCT documents?
We would be extremely appreciative of any money you can spare to help us with this project. 🙏
You can donate via this link or contact us for other ways to donate using the messenger facility or email contactus@ntheritage.org
---
Share this campaign with your friends:
How it works
Create your page
It takes just a few steps to create your page supporting Northampton Transport Heritage.
Share online
Share across your social media channels to encourage donations.
Receive donations
Collect donations on your page including Gift Aid where eligible.
Our updates
5 days ago
Hello!
Firstly, a huge thank you to those of you who have donated so far to this project. We are very grateful you can see the worth in it. We have now collected all the documents from the old NCT depot offices and they are now in storage at our rented office at Doddridge Centre.
The sift proper starts next week where our archivist will organise some sessions amongst those whom have contacted him with offers of assistance. He will be in touch direct.
So, the total raised thus far will enable us to stay for six months in this office but we are hoping to raise more to stay longer whilst we apply for funding fo this project which will take some time.
We will need to purchase some archival equipment too, such as gloves and storage items which we will use a portion of this money for pending a successful funding application.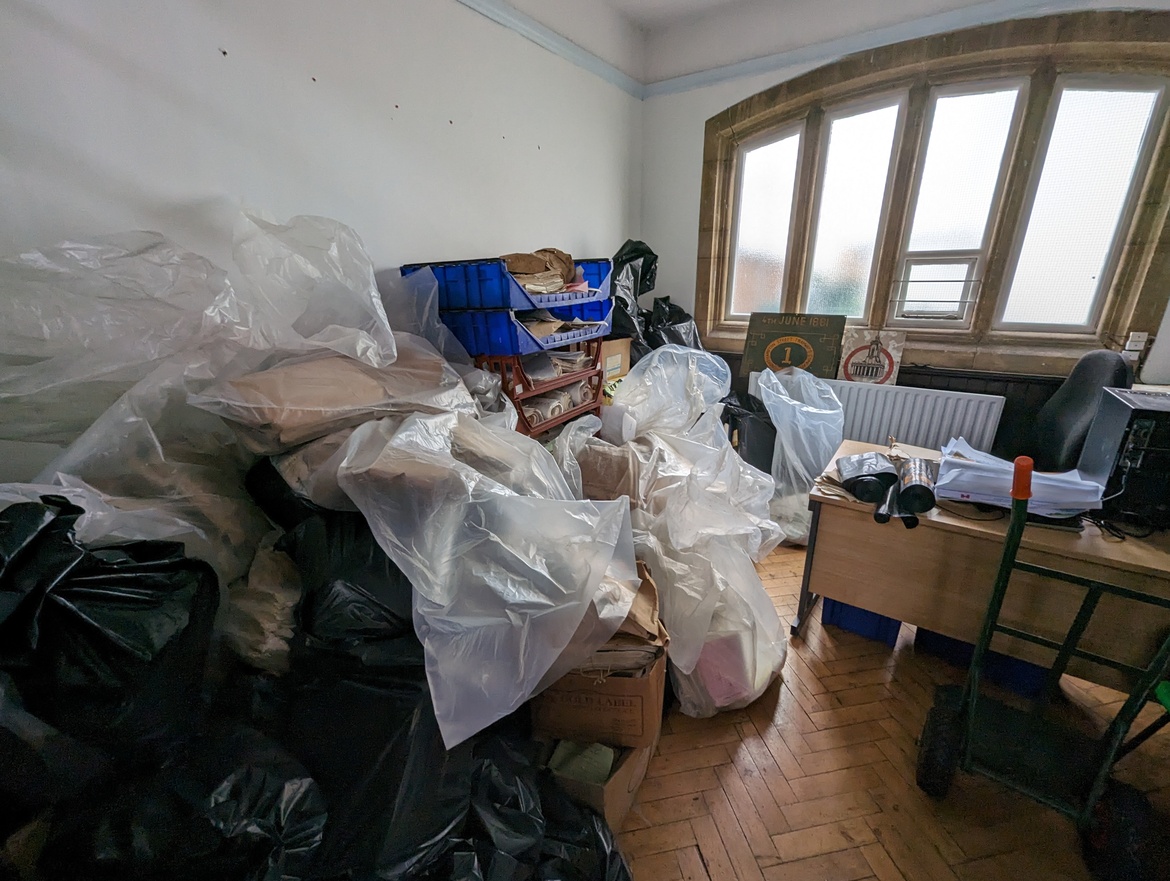 Let's get started
Start raising donations for Northampton Transport Heritage!