This campaign is closed and is not accepting further donations
If you'd like to support Aurora Metro Arts And Media Ltd, please view their charity page.

About us
We are an arts and education charity which champions equality and diversity through arts and education projects. We are best-known for creating (with artist, Laury Dizengremel) the new bronze sculpture to commemorate the literary icon, Virginia Woolf, which was installed on Richmond riverside in November 2022, thanks to hundreds of individual donations.
Our charity has been delivering high quality arts and education projects for over 25 years including talks, readings, exhibitions, books, films, workshops and much more.
We collaborate with individuals, educational organizations and artists to produce diverse and inclusive, interactive projects serving the local community and beyond. see www.aurorametro.org
Virginia Woolf Statue
Event dates: Friday 24th December 2021 – Sunday 31st March 2024
Now that we have unveiled the first ever life size bronze statue of literary great, women's rights activist and LGBTQI+ icon, Virginia Woolf, we'd like some support to organise associated literary events in the coming year. Any amount would help. Thank you.
How it works
Create your page
It takes just a few steps to create your page supporting Aurora Metro Arts And Media Ltd.
Share online
Share across your social media channels to encourage donations.
Receive donations
Collect donations on your page including Gift Aid where eligible.
Our updates
1 year ago
Our sculpture has now been cast - and is ready to be shipped to London. Will you help us to unveil this beautiful artwork? Any amount will see us add your name to the final list of donors on our website. www.aurorametro.org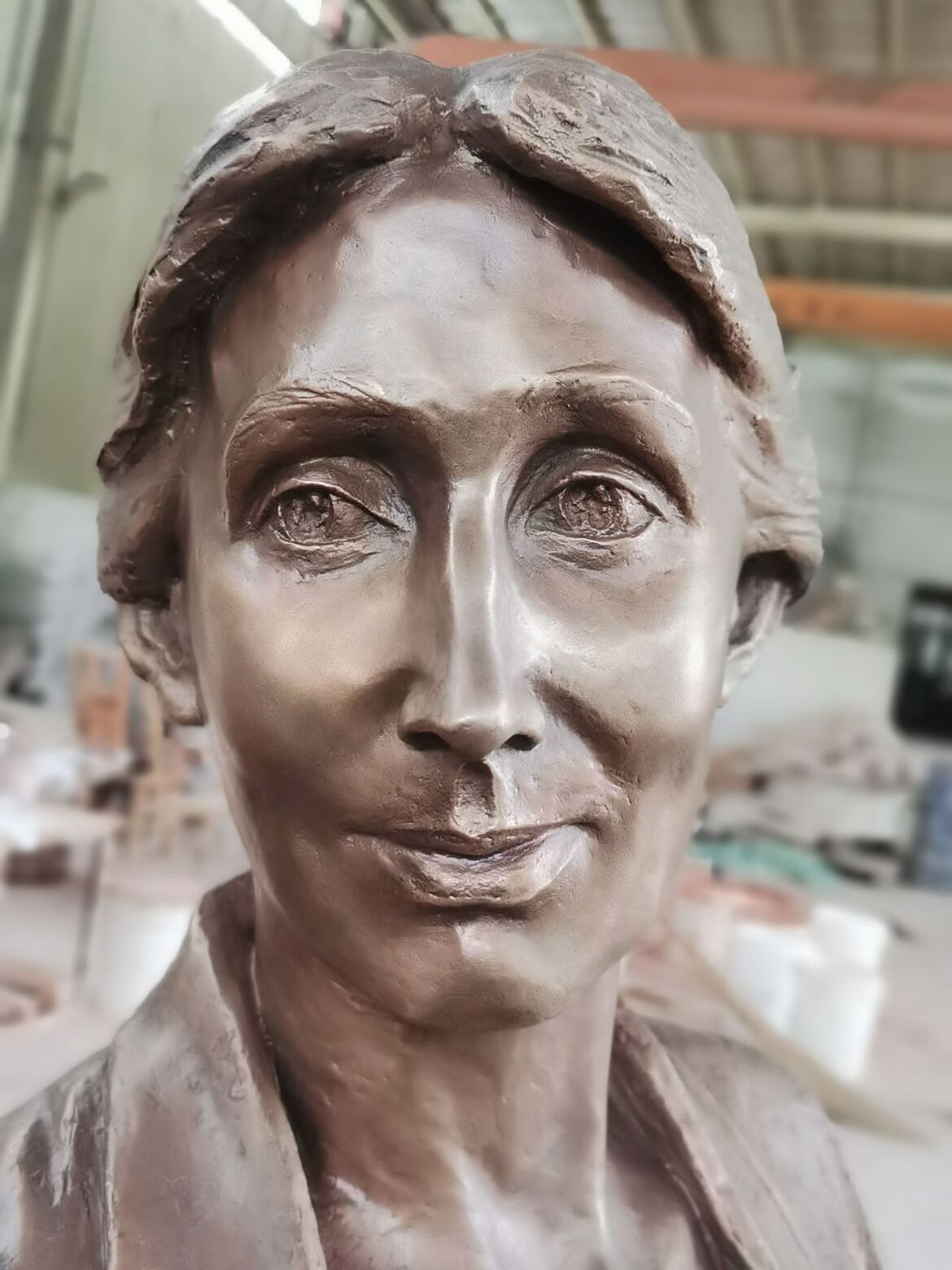 1 year ago
We pleased to say that our statue is moving ahead to casting. Here is a piece of it in the hands of the assistant at the workshop.