Forest School Fund, Knaresborough's Captain Tom 100 Challenge
Event dates: Friday 30th April–Monday 3rd May
One year on from the day (6 April) that the late Captain Sir Tom Moore started his world-famous 100 laps around his garden, his family is inviting people worldwide to take part in a new fundraising initiative over what would have been his 101st birthday weekend.
The Captain Tom 100 mass participation event invites people around the world to come up with a challenge based around the number 100 and complete it anytime and anywhere over Captain Tom's birthday weekend (from Friday 30 April to Bank Holiday Monday 3 May). Participants can raise funds for any charity, including The Forest School.
Activities could be inside or outside and anything from walking 100 steps or running 100 metres, scoring 100 goals, baking 100 cakes, climbing 100 stairs, hopping 100 laps of the garden or park, building 100 sandcastles, writing a 100-word poem, telling 100 people "Tomorrow will be a good day", flipping 100 pancakes – as long as they are in line with current government social distancing guidelines.
As well as fundraising to the Forest School Fund participants are invited to share their 100 on social media, using the hashtag #CaptainTom100.
Captain Tom's daughter, Hannah Ingram-Moore, said:
"We are so grateful for the incredible support we have received since my father started his record-breaking fundraising walk and that his message of hope was shared with the world. Captain Tom was very proud to be able to leave behind the growing legacy of his Foundation and the Captain Tom 100 feels like the perfect way to celebrate the hope and joy we know he inspired in so many. He would have loved the idea that everyone could get involved and that together we would ensure that 'Tomorrow will be a good day'."
It would be amazing if you could set yourself a fun challenge and raise some funds for our new playground project along the way.
Want to start fundraising? Set up your fundraising page by clicking the green 'Start Fundraising' button now.
Captain Tom 100 - Do it your way!
How you can make a difference
Give as you Live Donate is the easy way to raise funds for a charity close to your heart.
Create your free fundraising page for Forest School Fund, Knaresborough's Captain Tom 100 Challenge and start collecting sponsorship and donations from friends and family.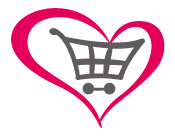 Create your page
Choose a charity to support and create your fundraising page.
Share online
Share across your social media channels to encourage donations.
Receive donations
Collect donations on your page including Gift Aid where eligible.
Ready to start fundraising?
Create your fundraising page today - just choose a charity, enter a few details and you can be fundraising in minutes.