Recent donations
£20.00
Nice gesture. Good Luck !
Well done you. Small charities need all the help they can get.
You will eat up those miles! 🚲xx
Good luck for the 19th of June!!
Good luck for your 100 miles x
1 week ago
Dorothy and Mark
Enjoy the cycle ride. Happy to support a great cause.
Great challenge for a wonderful cause, enjoy yourself!

Maryrose Brennan is raising money for Pitt Hopkins UK
100 mile cycle ride with CTC friends to raise money for Pitt Hopkins UK
Event date: 19th June 2022
---
Share this page with your friends:
My story
Thanks for clicking on this link and offering to donate to our UK charity. I am very grateful.
Let me explain why I am doing the ride :
Firstly, I recently started volunteering as a Trustee with a small charity called "Pitt Hopkins UK'. I am really enjoying supporting this dedicated group of parents who continually strive to better understand Pitt-Hopkins Syndrome (PTHS) and to come up with new ways to support their children.
Secondly, I have joined a great cycling group here in Edinburgh called " CTC Edinburgh, Lothians and Borders" who have been most welcoming to me, as a fairly new resident of the city. We cycle regularly on Wednesdays and Sundays. and the club also offers a Tuesday evening spin. They are a great bunch and hence I am looking forward to riding this challenging 100 mile cycle (7,280 feet ascent) with a sub-group of them on June 19th in Midlothian. We will of course be stopping off for coffee & cake (purely for nutritional reasons !) whilst enjoying our usual banter. I am reluctant to make any predictions about the Scottish June weather....
Some background on Pitt-Hopkins Syndrome (PTHS):
PTHS is an ultra-rare neurodevelopmental condition affecting a specific gene in chromosome 18 called TCF4. The symptoms become apparent in childhood and are typically characterised by developmental delay, breathing problems, recurrent seizures, gastrointestinal issues, lack of speech and distinct facial features. In the UK and Netherlands prevalence is estimated as 1 in 225,000 to 300,000.
The money we raise aims to significantly improve awareness levels of PTHS, particularly among health professionals and to support and advocate for families. Additionally we would like to fund some specific research in dedicated areas.
Every little helps so please donate what you can, especially in this tough financial climate.
Thanks a million for your support. Maryrose
---
Thank you for checking out my page. Making a donation is fast, easy and secure thanks to Give as you Live Donate. They'll take your donation and pass it onto Pitt Hopkins UK.
My updates
1 week ago
Sunday May 15th - did another great ride with the club and this time we headed over the Forth Bridge to a little place on the coast called Limekilns where we had lunch ( no cake this time !). By the time I got home it was a 46 mile route so a few more miles added to my training tally.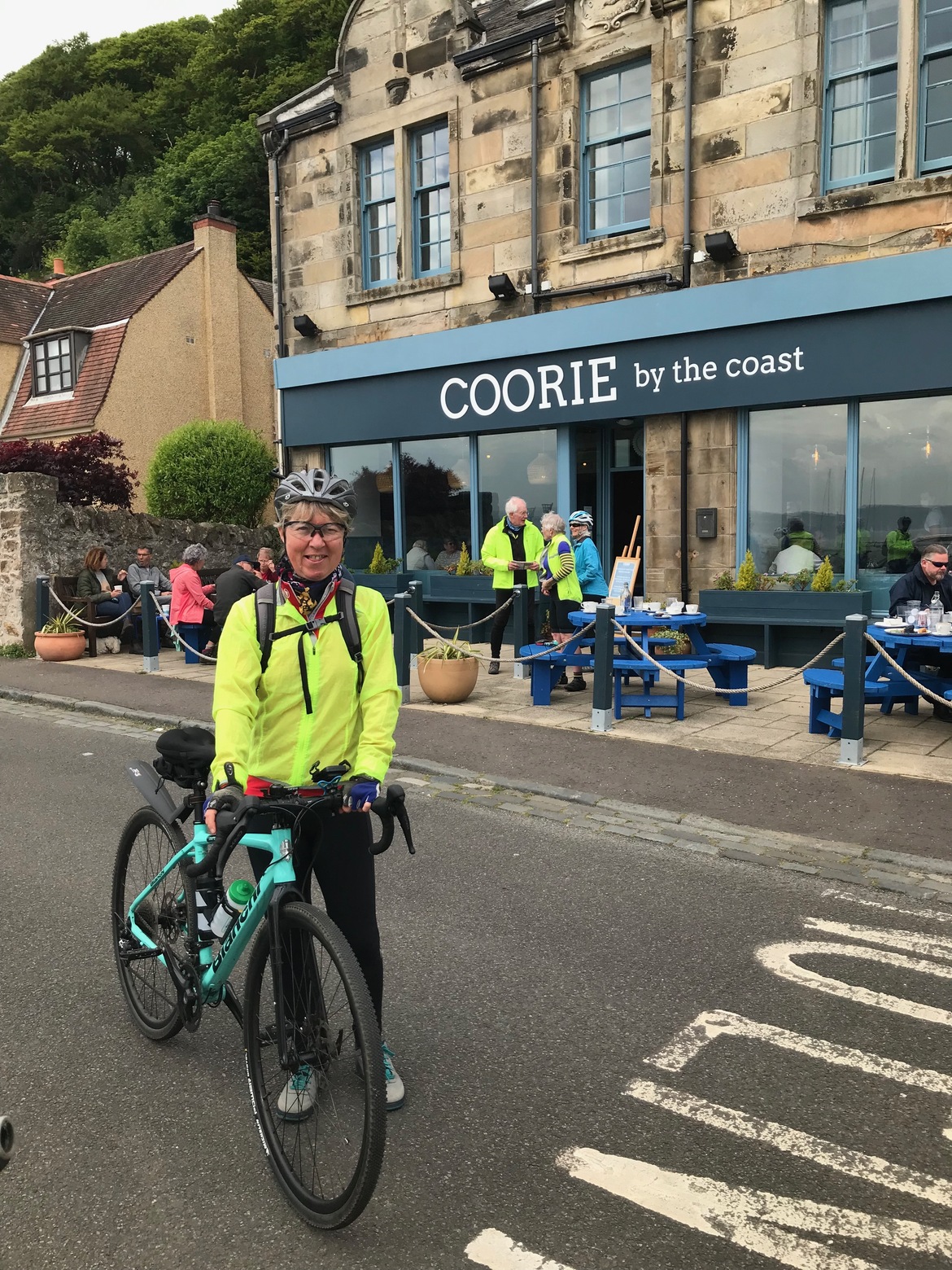 2 weeks ago
Wednesday 11th May - we did an epic ride north of Edinburgh and over the Forth Bridge into Fife heading to Strathmiglo and Falkland with a brief stop at the super Pillar of Hercules Organic Farm Shop and cafe (cafe@pillars.co.uk for details). Distance was 83 miles (yes, you are reading this correct!) and 5,342 feet of ascent. Selected cake this time....a slice of malted tea cake.....yum.
2 weeks ago
Preparation update : Sunday May 9th, we did a great club cycle (40 miles) into East Lothian and back along the coast into Musselborough with a toasted sandwich stop at a local garden centre. To get into the "cake frame of mind", I baked a Sable grape and almond cake on Sunday night & you will be pleased to hear I gave half of it away to my sister & family - it was wolfed down in seconds !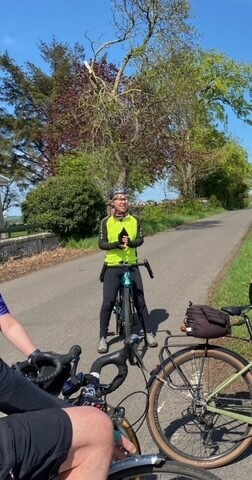 More great ways you can raise funds
Help me reach my £1,000 target
Your donations will help the great work Pitt Hopkins UK do.
Donate now