Recent donations
Well done Maryrose - it sounds like a super ride!
9 months ago
Rosanne Murphy
Great day out as the " Famous Five"…and now we are even on film !!
9 months ago
L C Daugherty
Thankyou for doing all that cycling up HILLS for such a great cause!.
9 months ago
Rhona Emerson
Woohoo well done Maryrose!
9 months ago
Alison & Graeme Y.

Maryrose Brennan is raising money for Pitt Hopkins UK
100 mile cycle ride with CTC friends to raise money for Pitt Hopkins UK
Event date: 19th June 2022
---
Share this page with your friends:
My story
Thanks for clicking on this link and offering to donate to our UK charity. I am very grateful.
Let me explain why I am doing the ride :
Firstly, I recently started volunteering as a Trustee with a small charity called "Pitt Hopkins UK'. I am really enjoying supporting this dedicated group of parents who continually strive to better understand Pitt-Hopkins Syndrome (PTHS) and to come up with new ways to support their children.
Secondly, I have joined a great cycling group here in Edinburgh called " CTC Edinburgh, Lothians and Borders" who have been most welcoming to me, as a fairly new resident of the city. We cycle regularly on Wednesdays and Sundays. and the club also offers a Tuesday evening spin. They are a great bunch and hence I am looking forward to riding this challenging 100 mile cycle (7,280 feet ascent) with a sub-group of them on June 19th in Midlothian. We will of course be stopping off for coffee & cake (purely for nutritional reasons !) whilst enjoying our usual banter. I am reluctant to make any predictions about the Scottish June weather....
Some background on Pitt-Hopkins Syndrome (PTHS):
PTHS is an ultra-rare neurodevelopmental condition affecting a specific gene in chromosome 18 called TCF4. The symptoms become apparent in childhood and are typically characterised by developmental delay, breathing problems, recurrent seizures, gastrointestinal issues, lack of speech and distinct facial features. In the UK and Netherlands prevalence is estimated as 1 in 225,000 to 300,000.
The money we raise aims to significantly improve awareness levels of PTHS, particularly among health professionals and to support and advocate for families. Additionally we would like to fund some specific research in dedicated areas.
Every little helps so please donate what you can, especially in this tough financial climate.
Thanks a million for your support. Maryrose
---
Thank you for checking out my page. Making a donation is fast, easy and secure thanks to Give as you Live Donate. They'll take your donation and pass it onto Pitt Hopkins UK.
My updates
9 months ago
WE DID IT ! Just to say a big thankyou to those who very kindly donated to Pitt Hopkins UK. We have raised a grand total of £1,205 which is amazing. Sue, the chair of the Charity says a HUGE thank you.
The day itself was great fun. 40 of us set off on a glorious Scottish June day in small groups and cycled through some beautiful countryside as we headed out from the south of Edinburgh towards Pencaitland, pass the Saltouns and headed towards a very busy Soutra Coffee House. Our "famous 5" subgroup bypassed this bacon roll/cake opportunity and headed on towards Tynehead for our first snack (never eaten so many jelly babies and colin caterpillars !). The road to Innerleithen was beautiful with a couple of step chases... Our home stretch was along to Peebles and Biggar (most westerly point) and then back to the start via Penicuik and Bonnyrigg. Our training paid off as we had bags of energy left in the legs at the end. Our bike mechanic was not required at all (great news) and all in all we had a SUPER day cycling with a supportive bunch of friends. Cannot wait for the next one.......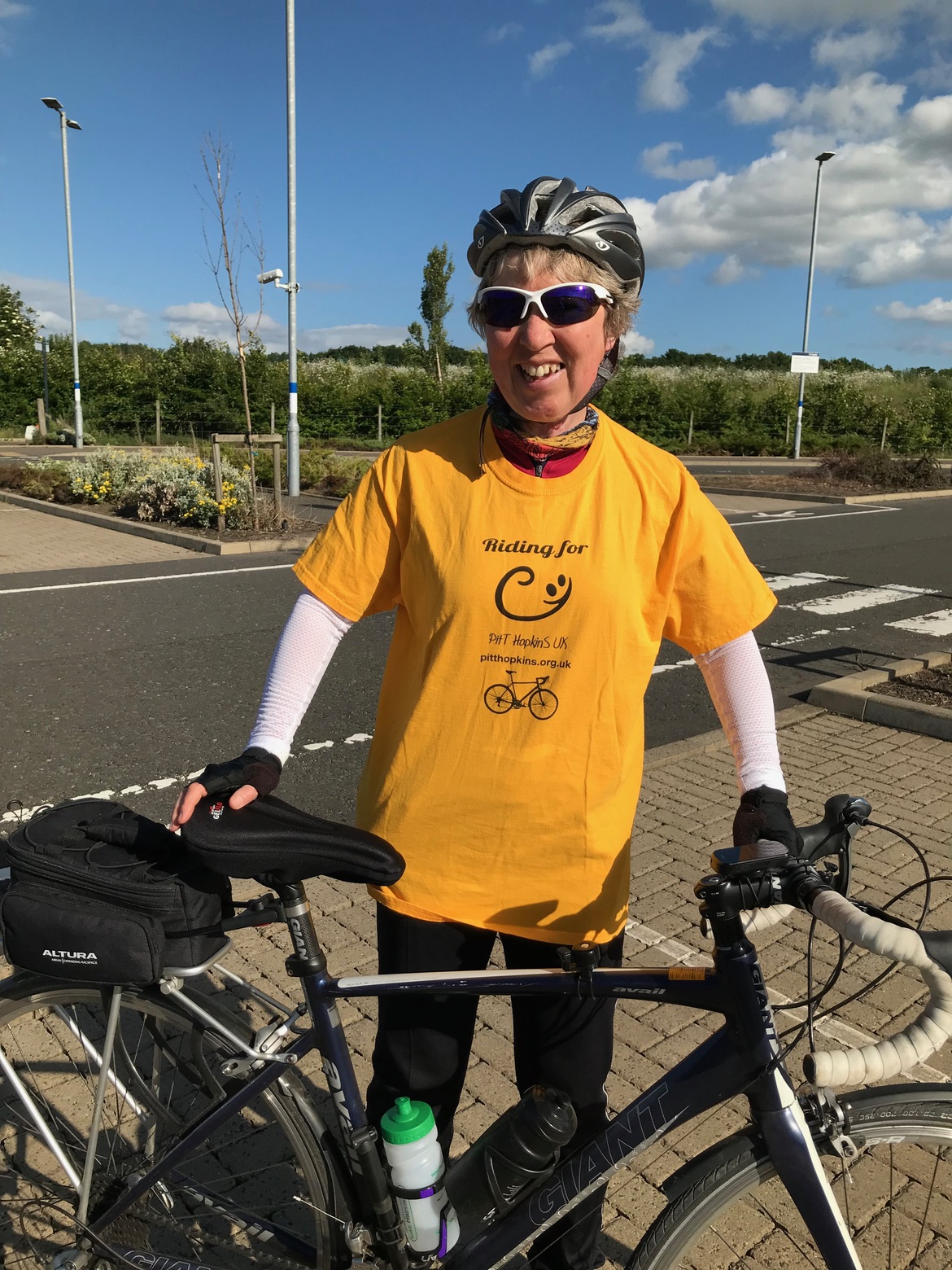 9 months ago
Thankyou SO much for all your kind donations - we are very grateful. My Pitt Hopkins Edinburgh office is open this morning after 3 Thursdays away doing some training and visiting family/friends.
Yesterday I did my last longish ride with our Edinburgh club over to Linlithgow Palace gardens which was a 47 mile trip with a picnic lunch looking over the Loch. The photo shows one of our roads in W Lothian - I am in green top/white helmet ! Next long ride will be the 100 miler on Sunday with forecast looking dry/overcast and 15 degrees...IDEAL (and much cooler than hot Hertfordshire !). Will let you know how I get on . THANKYOU once again.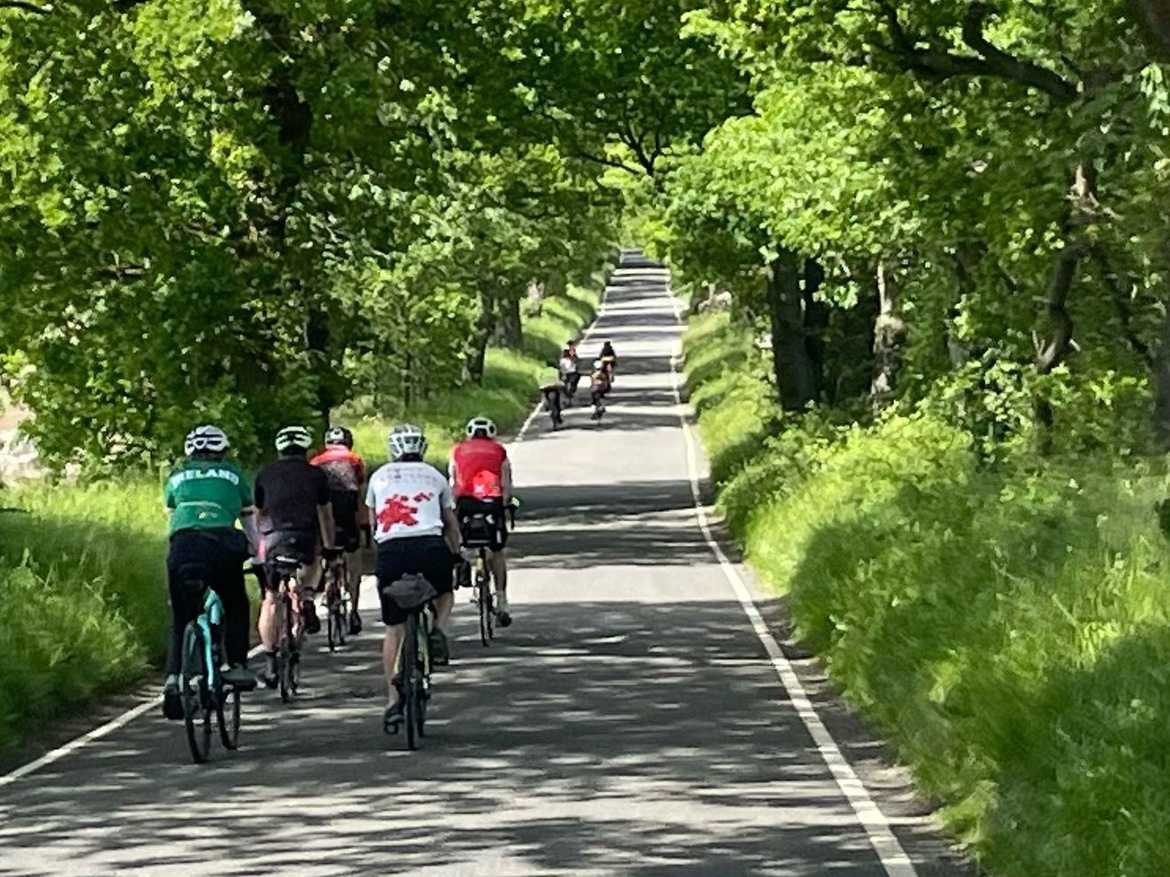 9 months ago
June 8&9th : Amazing weather for our CTC Edinburgh annual cycling trip based at Aberlour near the Speyside. Did 2 great rides - one north to the Moray Coast and lunch at the very pretty resort of Cullen and the second heading towards the Cairngorms. 160 miles over the 2 rides so some good training for next Sunday.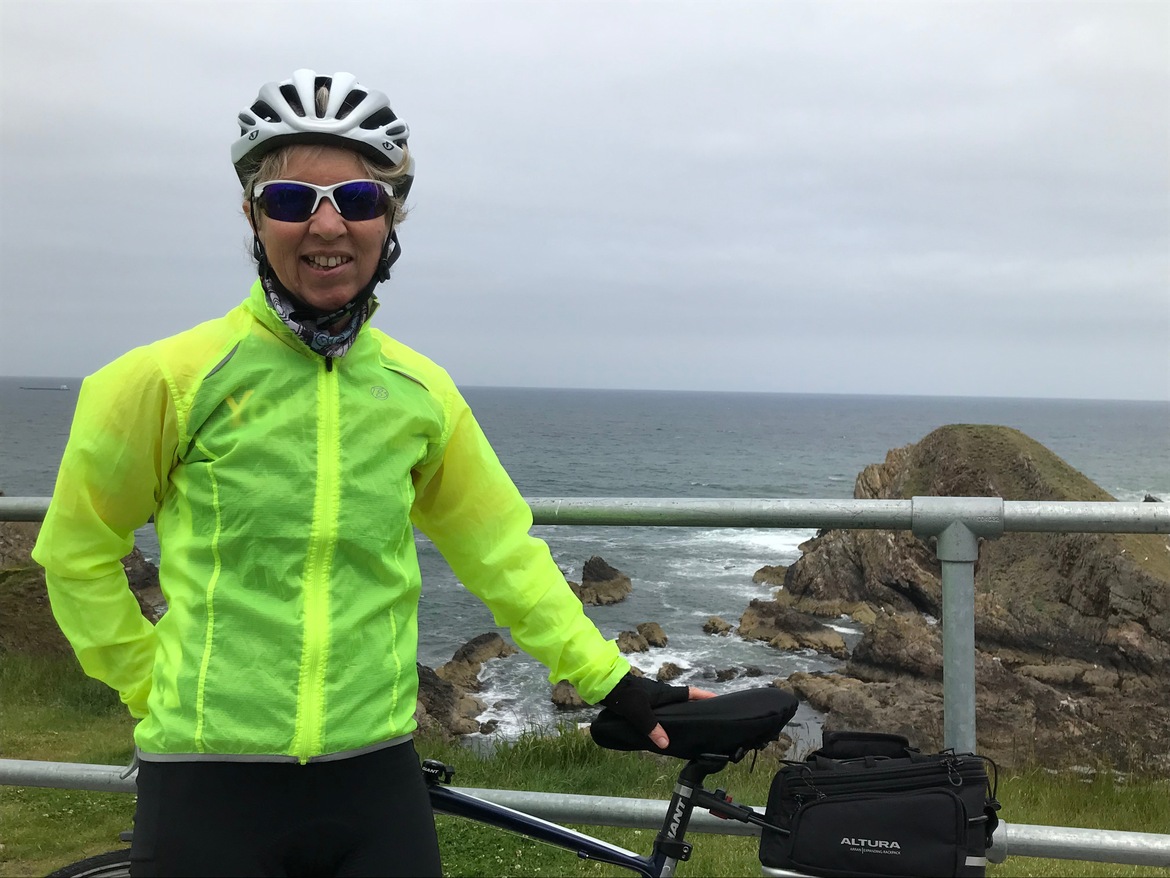 9 months ago
May 19th - 24th - had a really enjoyable cycling trip to Suisse Normande with some former work colleagues. Boy was it hilly. Covered about 170 miles by road with lots of ascent whilst visiting some beautiful villages. As per every trip to this region....very quiet and everything closed so very little cake options !
10 months ago
Sunday May 15th - did another great ride with the club and this time we headed over the Forth Bridge to a little place on the coast called Limekilns where we had lunch ( no cake this time !). By the time I got home it was a 46 mile route so a few more miles added to my training tally.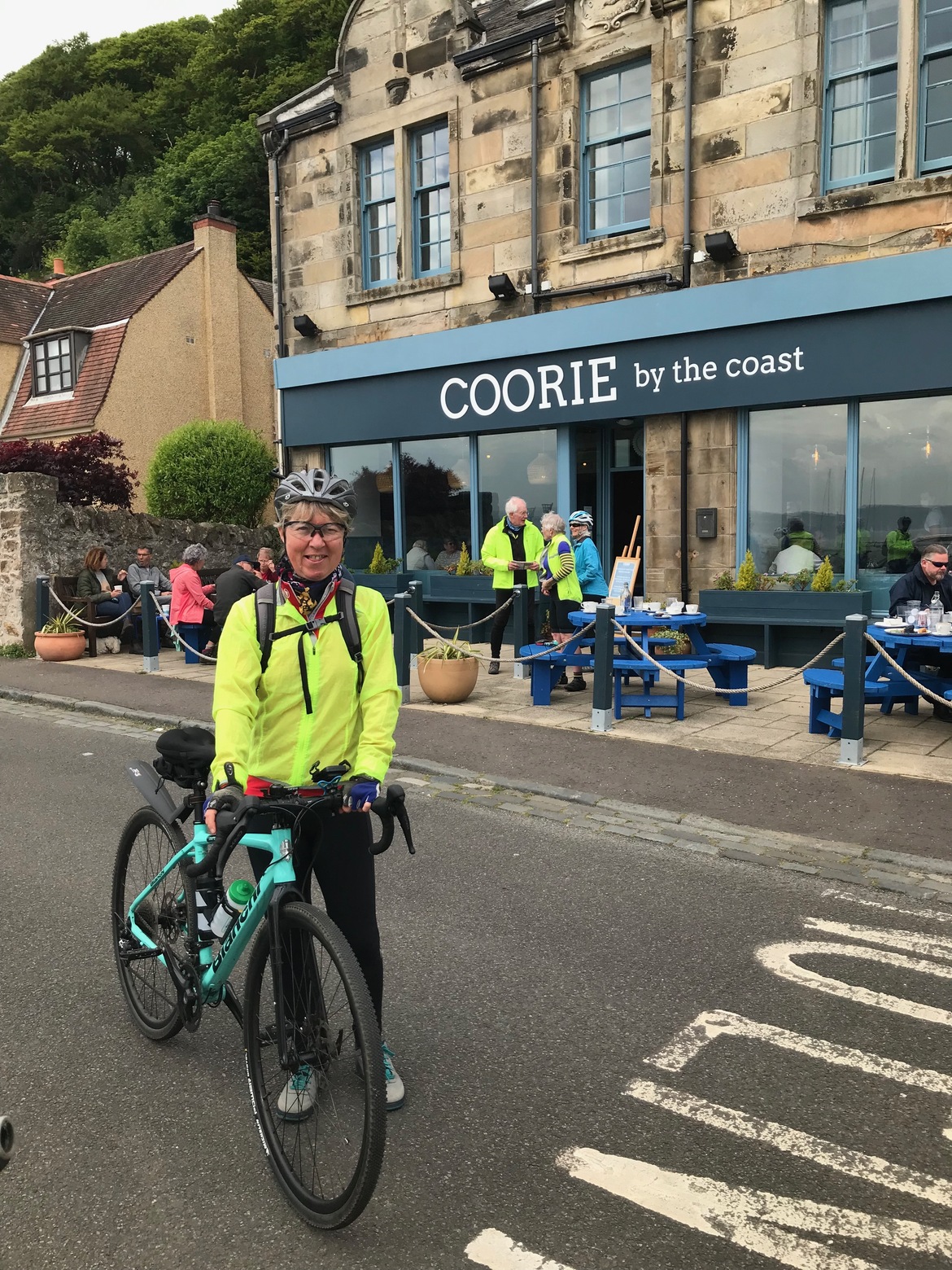 More great ways you can raise funds
I've smashed my £1,000 target - help me raise more
Your donations will help the great work Pitt Hopkins UK do.
Donate now