This page is closed and is not accepting further donations
Recent donations
8 months ago
Monika McIver
Fantastic effort, congratulations!
9 months ago
Paddy Boylan
9 months ago
Aidan MacMillan
9 months ago
Andrew Noble
Well done Andrew. Great effort
Great effort, well done Andrew!
9 months ago
Kate Eveleigh
Oops- thought I did this ages ago. Well done A!
9 months ago
Stephen Ferguson
£100.00

Andrew Castell is raising money for Àban
Andrew's Kessock Ferry Swim page
Event date: 25th June 2022
My story
I've decided to do the Kessock Ferry swim. Until 1982, the easiest way to get between Inverness and the Black Isle was to take the ferry. There's now a bridge, but I thought I'd try it the hard way. The swim is from South Kessock to North Kessock and back again, and is around 3/4 of a mile. In late June the sea should be around 11 degrees centigrade and I'm planning on doing the swim either in a shorty wetsuit or possibly no wetsuit at all (I shall of course wear something, so as not to disturb the dolphins). If conditions are calm, it should hopefully take around half an hour. If they aren't, it'll take a bit longer and I'll just try to keep under the maximum permitted 50 minutes.
---
Thank you for checking out my page. Making a donation is fast, easy and secure thanks to Give as you Live Donate. They'll take your donation and pass it onto Àban.
My updates
9 months ago
And, as a final update, a big thank you for all these generous donations.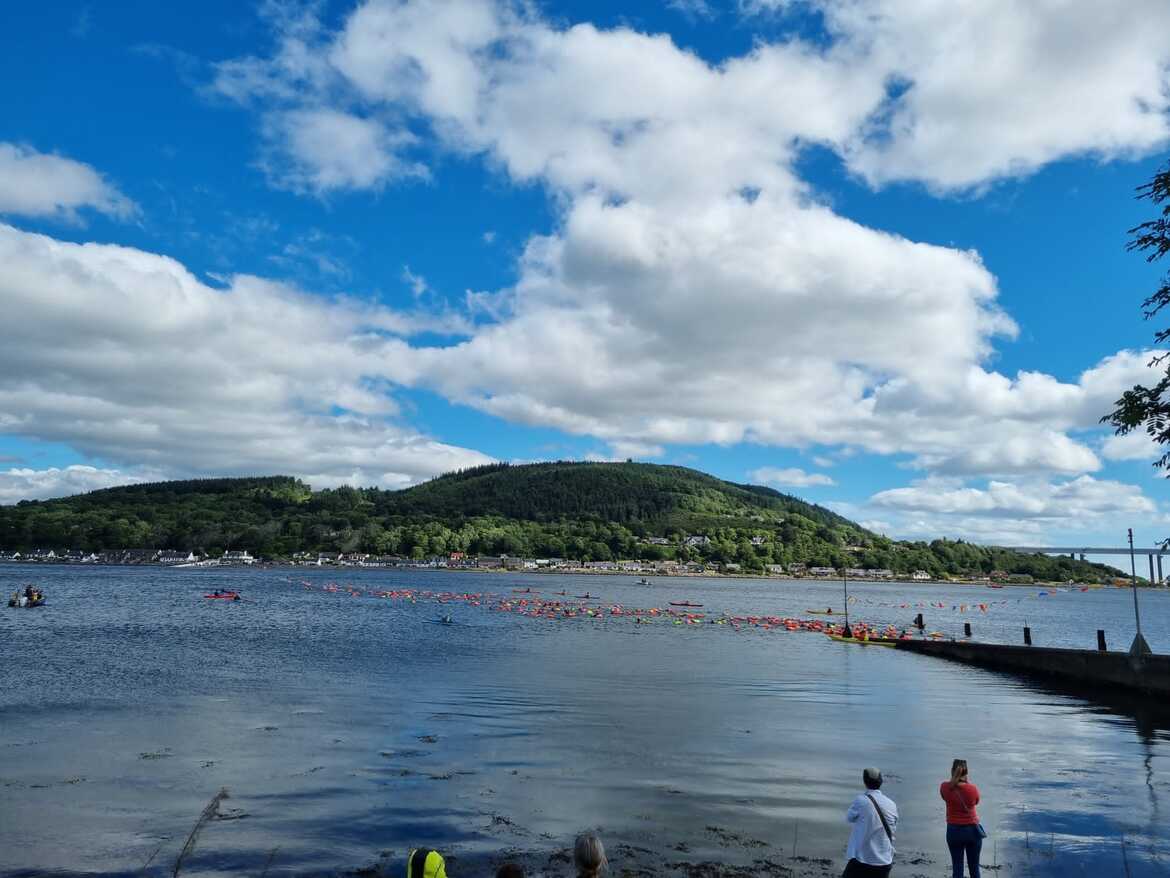 9 months ago
For those worried about excessive insulation, I dispensed with the rash vest and just swam in shorts. I can, however, recommend channeling your inner James Bond and donning a towelling polo shirt after a cold water swim!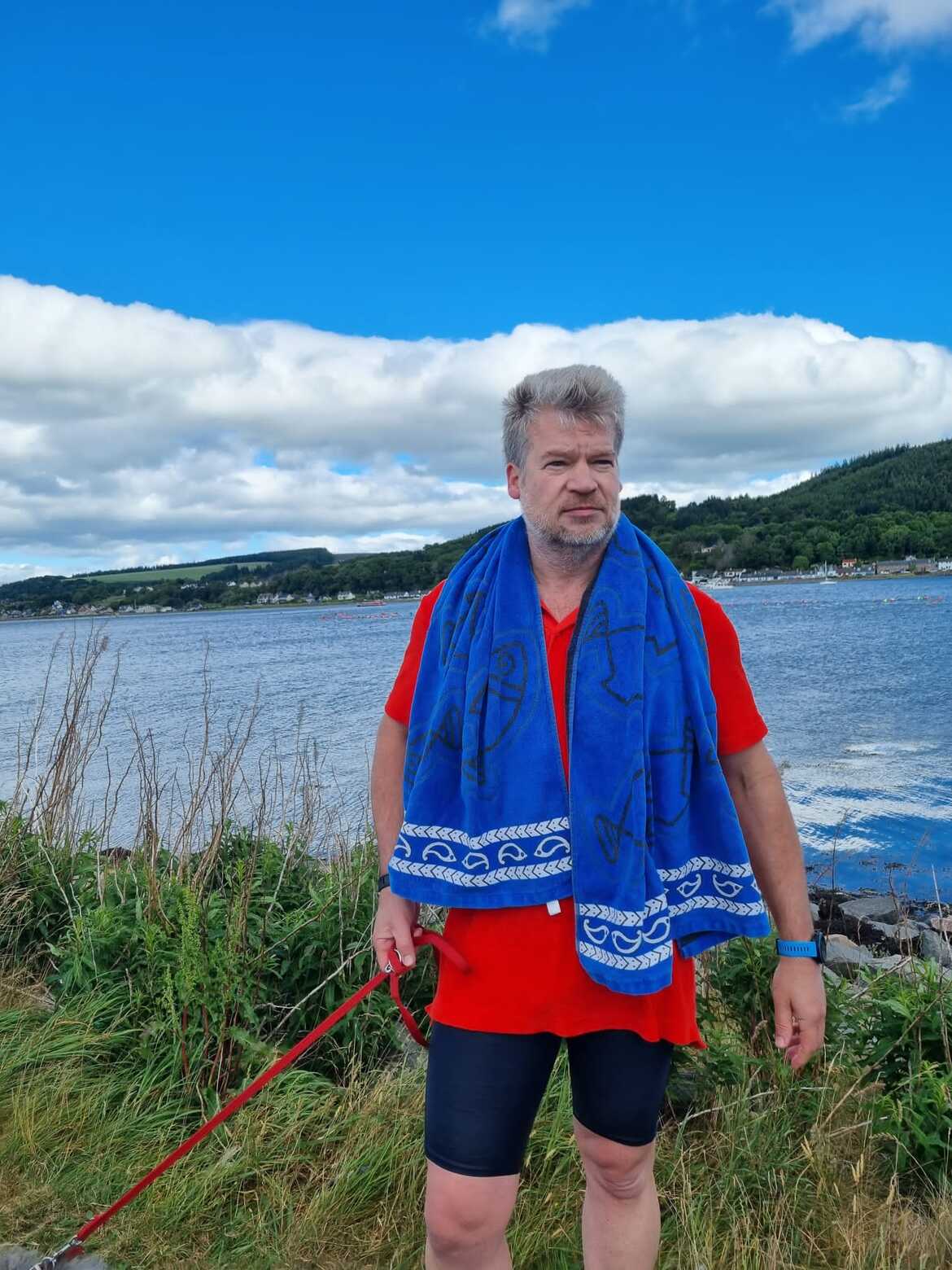 9 months ago
All done - a headwind on the return leg meant swimming into the waves and swallowing a bit of seawater, but otherwise it was quite pleasant!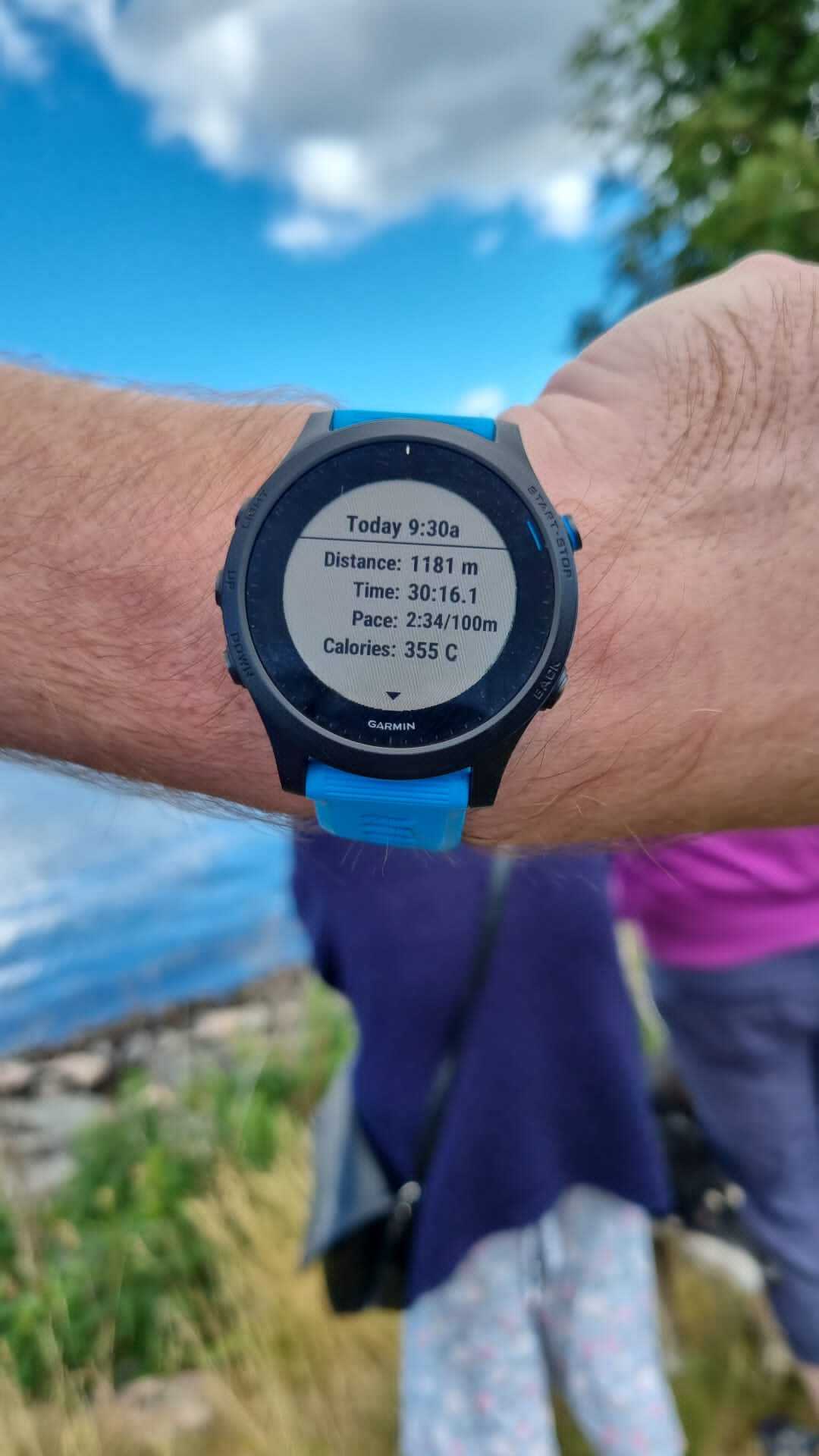 9 months ago
Mrs C and I were doing some sea swimming when we were on the Ardnamurchan Peninsula for a few days the week before last. The weather was amazing, with glorious blue skies, which tempted me to try my first swim of the year without the benefit of neoprene. It was refreshing! Definitely no wetsuit when in the loch this weekend (13 degrees), but as there was a stiff breeze I was able to practice choppy water swimming. It was harder than I expected, so the Kessock Swim could be a sterner test than I have given it credit for, not least as swallowing seawater is a lot less pleasant than the odd unintended mouthful of loch water........
A big thank you, again, for all those who have sponsored me so far.
More great ways you can raise funds