This page is closed and is not accepting further donations
Recent donations
1 year ago
Francesca Saccone
1 year ago
Nico Marshalleck
£5.00
Keep up the good work sis xx

Angeli Jackson of SunSibility running 100 miles in May for Skcin
Event dates: 1st May 2022 – 31st May 2022
Angeli Jackson is raising money for Skcin and Melanoma Focus
My story
It's Sun Awareness Week 🌞 and I am joining 100 Miles in May in conjunction with Skcin and Melanoma focus.
Unfortunately many of our customers have experienced scares or sadly skin cancer and I wanted to do this for them and to help raise funds to contribute towards education and early detection.
I personally have dedicated the past twenty years to raising the awareness of UV protection and creating a brand that can help provide sun protective solutions.
I want to encourage people to know their body's and check their skin even looking out for signs in others … early detection can be life saving.
I would so appreciate it if anyone would like to sponsor me in completing 100 miles in May that will go direct to a wonderful and very worthy organisation.
Thank you
Best Wishes
Angeli x
---
Thank you for checking out my page. Making a donation is fast, easy and secure thanks to Give as you Live Donate. They'll take your donation and pass it onto Skcin and Melanoma Focus.
My updates
1 year ago
100 MILES IN MAY COMPLETED !! Still accepting donations its such an amazing cause - every penny counts !! Thank you EVERYONE FOR ALL YOUR SUPPORT X
skcin melanomafocus 100milesinmay pleasecontinuetodonate thereisstilltime raisingskincancerawareness knowyourskin checkyourskin ABCDE preventskincancer staysafeinthesun checkyourskinmonthlyforsignsofchange app.skcin.org learnmoretakecharge solaruvr sunburn melanoma prevention uvindexforecast uvindex riskassessor earlydetection skinchecking earlydiagnosis sunsibility sunprotection uvprotection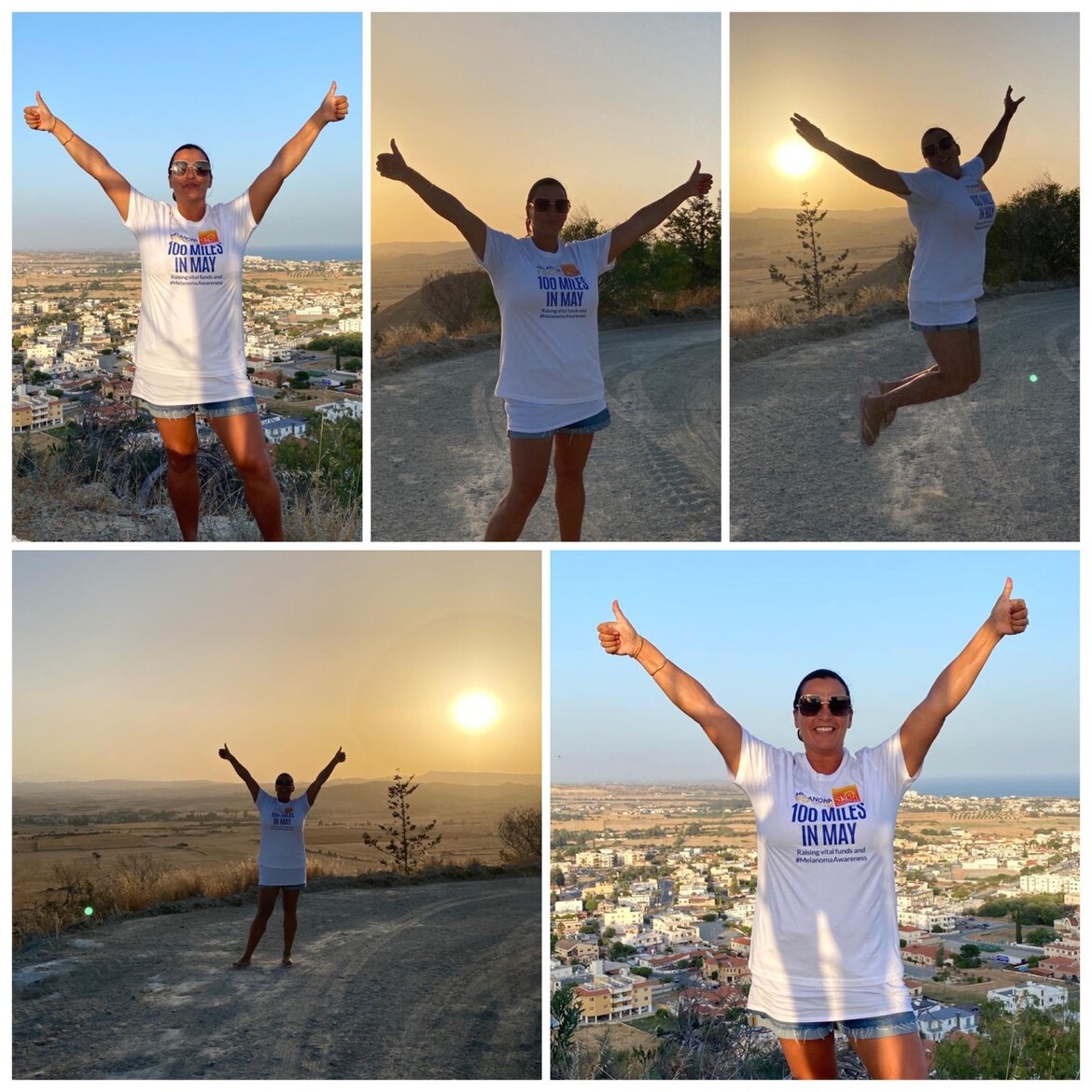 1 year ago
100 Miles Completed. I have taken many videos along the way but unfortunatley are unable to upload them. I have been in Cyprus during this challenge and the temperatures have hot over 30 on many days. Thank you to all that have supported me and donated you truly are very special in that you are helping to raise awareness take care whilst outdoors and encourage people to check their skin earlier and seek guidance. I wanted to get to £100 and now fantastically 3/4 of the way to £200 it would be amazing if we could reach £200 every penny counts so whether a penny or a pound they all tot up - there is still time !! Thank you ALL - You've been fabulous !!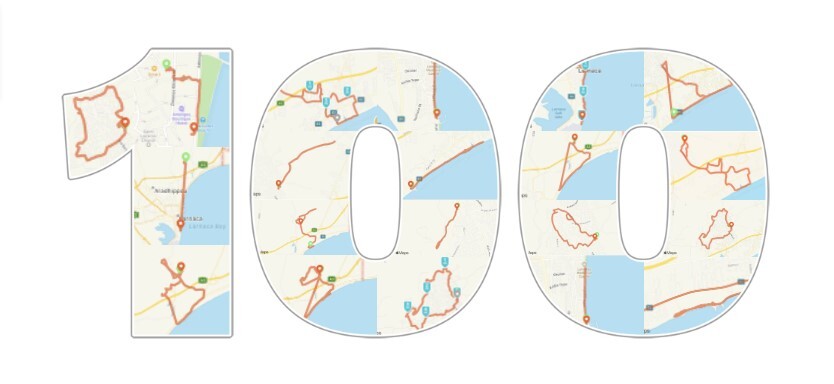 1 year ago
Apologies for not posting I had issues uploading here are some posts over the past month I'm also presently in Cyprus and it's thirty degrees plus !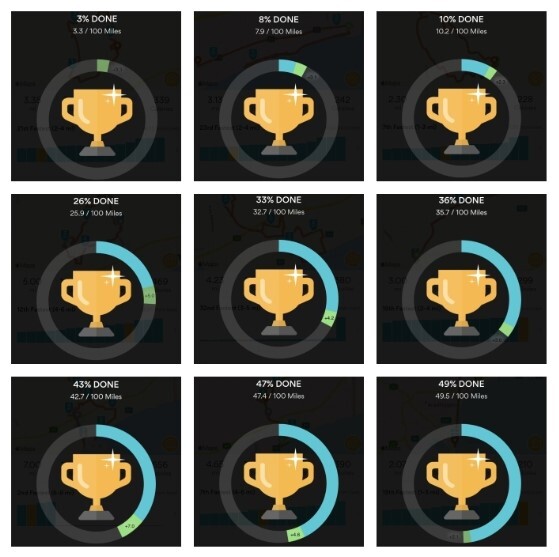 1 year ago
100 Miles in May - Please help support the cause 🙏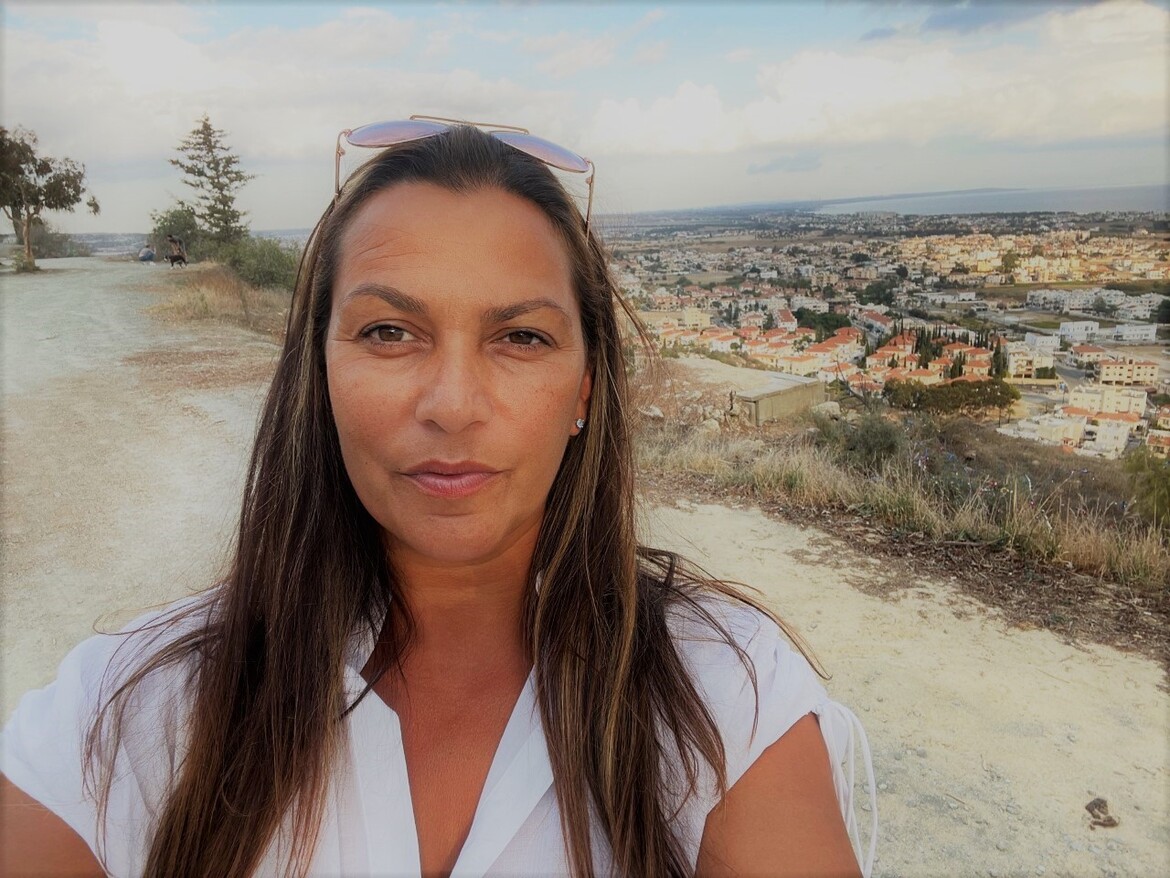 1 year ago
3 days in bit of a dodgy hip today so taking it a little shorter and slower but none the less soldiered on 🤣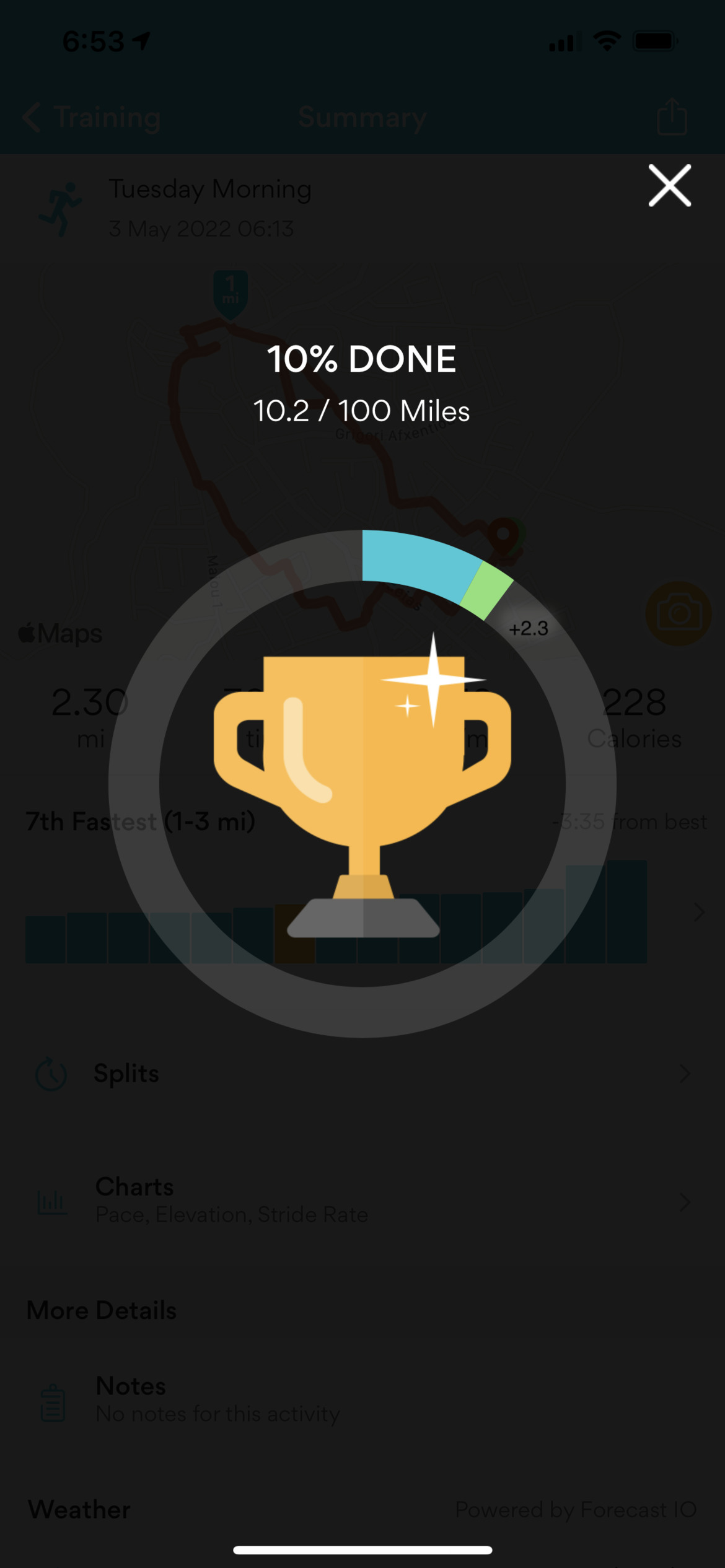 More great ways you can raise funds