Recent donations
3 weeks ago
Peter Bennett
What an amazing trip and what a worthy cause!

Victoria Lee is raising money for MAGPAS Air Ambulance and East Anglian Air Ambulance
Conquering Kilimanjaro for Air Ambulance Charities!
Event dates: 10th September 2023 – 18th September 2023
---
Share this page with your friends:
My story
I have had the most phenomenal opportunity to work with East Anglian Air Ambulance (EAAA) Charity & MAGPAS Air Ambulance Charity, as one of their Doctors. It is one of the greatest privileges of my career.
To see how we provide immediate, critical, life saving care to people in their time of need is humbling. EAAA Charity & MAGPAS Charity are just that - charities. They are not funded by the NHS. We are only able to continue this life changing work with your help & donations!
I am going to conquer Mt Kilimanjaro to help raise support for the wonderful teams. I will be heading out to Tanzania on Sept. 8th 2023 and hoping to complete the climb over 8 days. At just under 6000m altitude, I am a little nervous about the summit! But I can't think of a better cause to push myself for.
Any donation is welcome. Thank you!
---
Thank you for checking out my page. Making a donation is fast, easy and secure thanks to Give as you Live Donate. They'll take your donation and pass it onto MAGPAS Air Ambulance and East Anglian Air Ambulance.
My updates
3 weeks ago
Hello Everyone!
In September, I will be climbing Mt Kilimanjaro in Tanzania, Africa. I am both incredibly excited and mildly terrified - I have never done anything like this before!
But I do like a challenge...
Whilst I am grasping this opportunity with both hands, I want to use it to raise money for two incredible charities. I have been a Critical Care Doctor for East Anglian Air Ambulance Charity and for MAGPAS Air Ambulance Charity. We provide critical care to patients in their most desperate times..... and they do not receive any funding from the NHS!
To carry on this life saving & life changing work, I am asking for your support! Any donations are so very much appreciated.
Please feel free to share this page with as many people as possible. The more the merrier!
I will update you as the weeks go by with how training is going. Be prepared for some terrible selfies!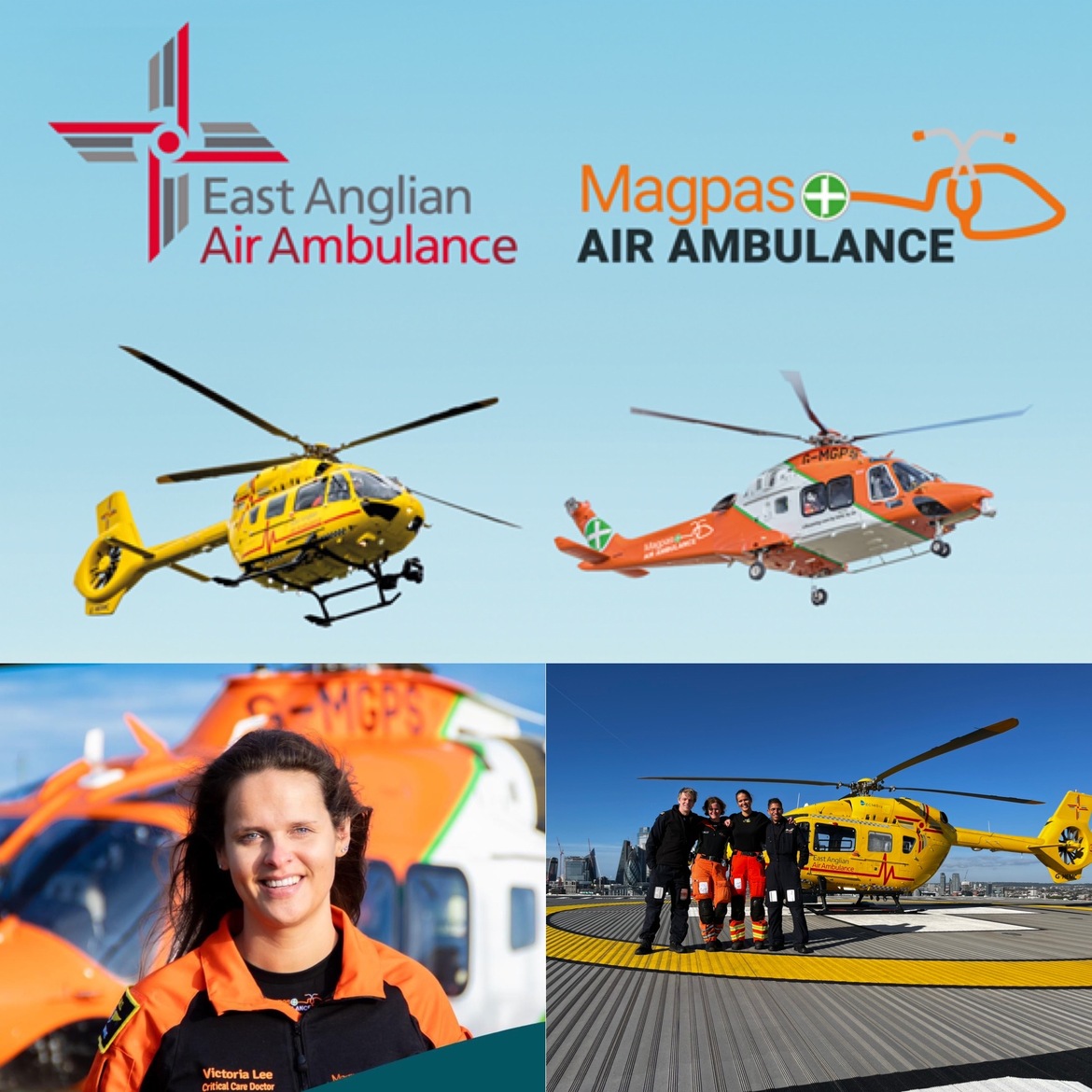 Victoria Lee is fundraising for 2 charities
More great ways you can raise funds
Help me raise more
Your donations will help the great work MAGPAS Air Ambulance and East Anglian Air Ambulance do.
Donate now