Recent donations
yesterday
Tammy King- Horsfield
£235.00
£50.00
Well done darling Matt, you did so good! Wonderful cause to support too xxx
1 week ago
Jeff and Trevor
£40.00
Well done Carina, Ian and team for a great challenge. If you do one marathon you have to do 3 😁.
£600.00
+ £150.00 Gift Aid
Winnings from our 2023 VDL trip x
£100.00
Well done Son, extremely proud of you. XX
£50.00
Amazing!! Well done Amaar, I knew you could do it!! Such a fantastic cause#Proud Aunty
2 weeks ago
Marie Bolling
£10.00

Ian Flatt are raising money for Leeds Hospitals Charity and Motor Neurone Disease Association
Ian Flatt - What's Your Mountain?
Event date: 14th May 2023
---
Share this page with your friends:
Our story
As a family, my wife Rachael, my two beautiful daughters and myself are living with Motor Neurone Disease following my diagnosis in March 2019. Like all families living with MND we have faced many mountains, which fortunately for us have been navigated with the gentle guidance and support of the MND Team in Leeds, the MND Association and our wonderful friends.
We're very excited with our plans for 2023 and are again fundraising for the MND Association and the Leeds Hospitals Charity appeal to build the Rob Burrow Centre for MND.
Our first two 'Mountains' for 2023;
14 May - The Rob Burrow Leeds Marathon. 26.2 miles "running" for Rob in the Tangerine Dream Machine supported by the tremendous Team Flatt.
July - 100 Mile Trek, The Trilogy. Our third and most challenging 100 mile trek, 9 days start to finish. Starting in Nidderdale, climbing through the Dales to finish at the highest pub in Britain, The Tan Hill Inn in Swaledale.
And this is where you come in, we really need your help. We would be incredibly grateful for each and every donation to help us raise much needed funds for this dedicated centre which will provide respite, research, resources and overall a sense of hope for the MND community and for the exceptional and extraordinary people who look after us, who were there at the beginning of our journey and I know will be there at the end.
Thank you,
Charley, Isea, Rachael and Ian xxxx (and Nealla x)
Fundraising Challenges completed in the TDM so far;
May 2022: Mount Snowdon
October – November 2021: 100 Mile Trek Part 2, 105 miles across the North Yorkshire Moors and coast
May – June 2021: 100 Mile Trek, 116 miles across the Yorkshire Dales
---
Thank you for checking out our page. Making a donation is fast, easy and secure thanks to Give as you Live Donate. They'll take your donation and pass it onto Leeds Hospitals Charity and Motor Neurone Disease Association.
Our updates
1 week ago
The first group of #TeamFlatt over the line, soon followed by the rest of the team.
A wonderful day and a brilliant achievement with every member of the team completing the marathon.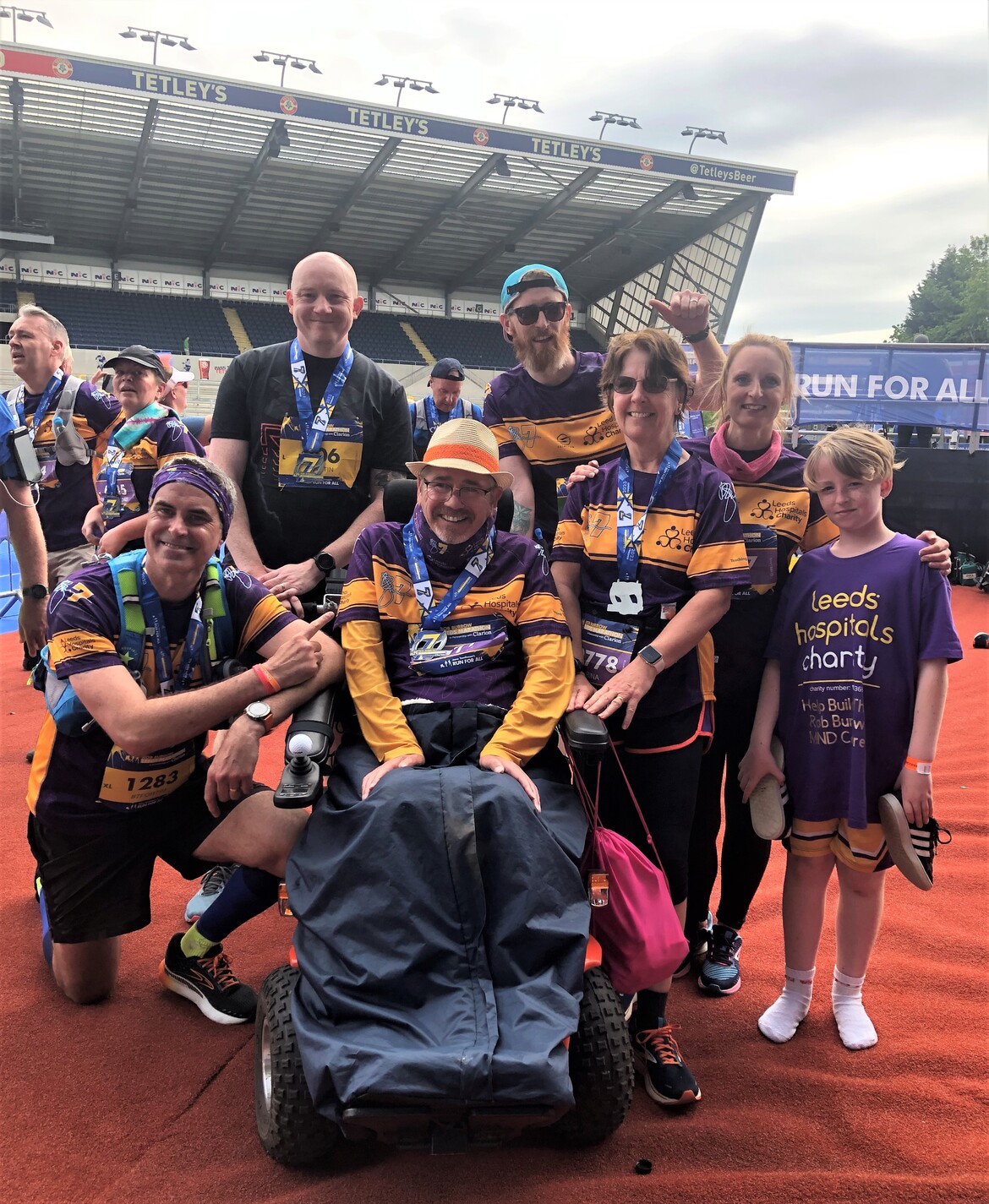 1 week ago
What a team, just about to hit the start line.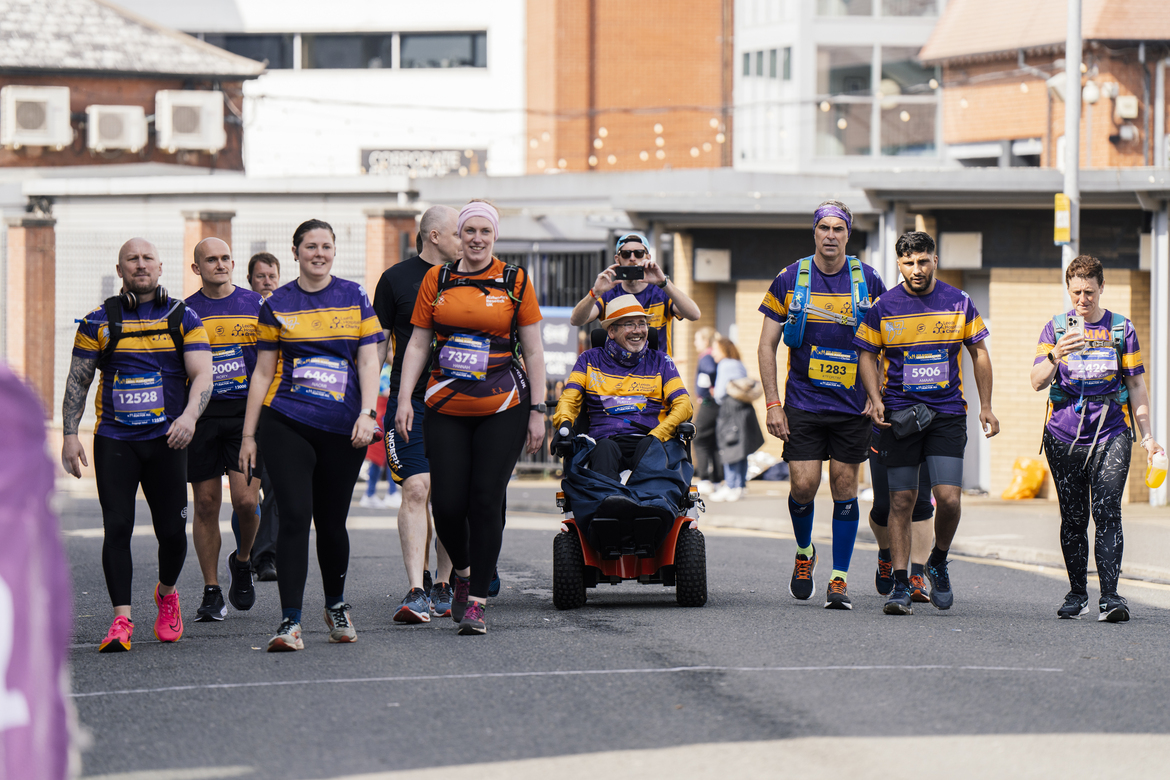 1 week ago
#TeamFlatt ready and raring to go!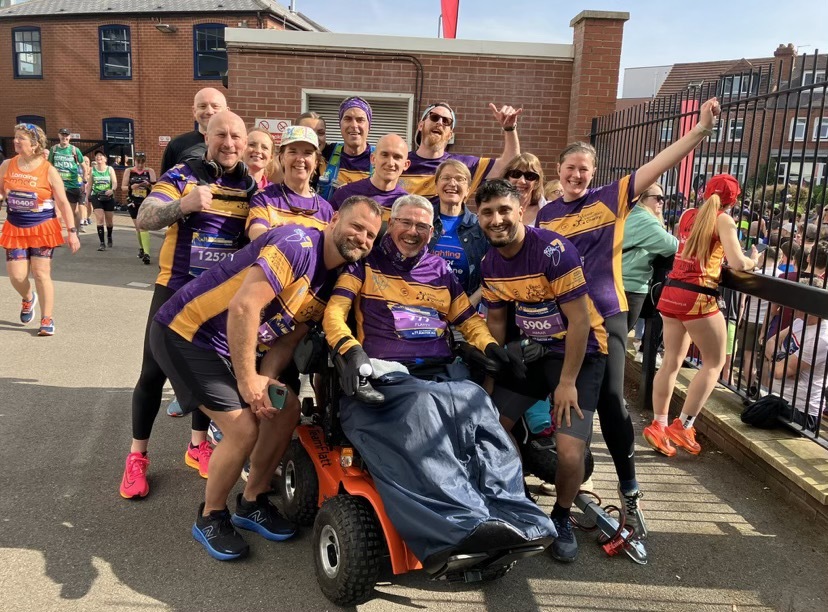 3 weeks ago
Martyn wanted a training run, Nealla and I decided on a walk to the pub instead. #TeamFlatt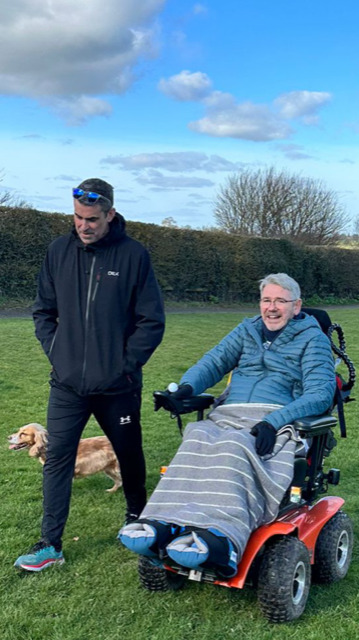 3 weeks ago
Marathon training run with Carina testing out the new and improved steering gizmo. #TeamFlatt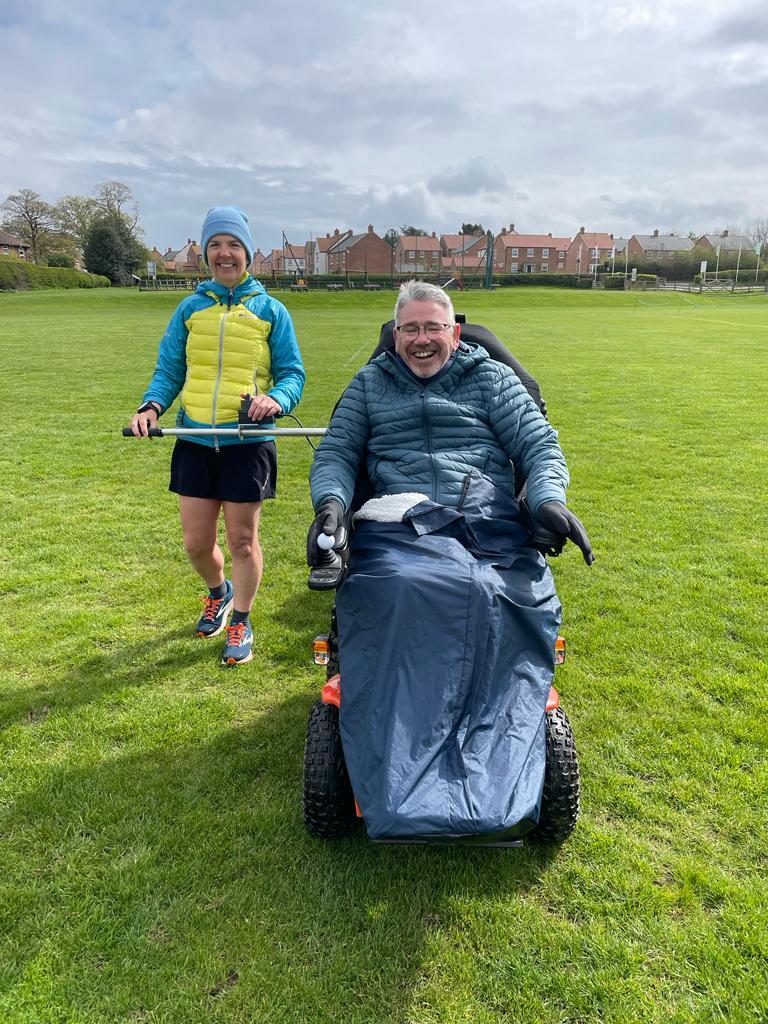 Ian Flatt are fundraising for 2 charities
More great ways you can raise funds
Help us reach our £16,000 target
Your donations will help the great work Leeds Hospitals Charity and Motor Neurone Disease Association do.
Donate now