Recent donations
£50.00
abseiling for a great cause. good luck fundraising
£25.00
Thank you for all that you are doing for our fellow creatures Mandy
2 weeks ago
Laura Tregent
Great effort for a fantastic cause!
£250.00
Amount saved by working overtime & 'Giving up'

Mandy Hunter is raising money for Lucy's UK Donkey Foundation
I'm Giving Up
Event dates: 9th February 2023 – 9th February 2024
---
Share this page with your friends:
My story
Hello, My name is Mandy and I am raising funds for Lucy's UK Donkey Foundation.
This charity raises funds in the UK that are used to run mobile veterinary clinics to help the hard working donkeys, mules and horses in Israel and the West Bank. Also to maintain a sanctuary for sick, abused and abandoned donkeys in need of treatment, protection and a safe home.
I am undertaking a year long fundraiser by just 'Giving Up'. I am giving up my favourite brands for cheaper versions, I am giving up my free time by doing odd jobs for donations and taking on extra shifts at work. I am giving up birthday, anniversary etc. presents in lieu of donations. I am giving up impulse purchases, only buying what I need rather than what I want. I have set up a separate account whereby my purchases are rounded up to the nearest pound and these odd amounts are building nicely already. I also hope to do a sponsored event later in the year. It really will be quite a challenge to keep this going for a year but after reading the backdated issues of this charity's newsletter, I am so motivated. If it comes down to what I consider an indulgent purchase or healing sores on a donkey then I can't think of a better reason for doing it. If you would like to help make this a great success by donating, the donkeys and I would be so very grateful. Of course I am aware we are living in challenging times due to the cost of living crisis so any donation (however small) would be so very much appreciated.
Please remember to check in to see my progress and read any updates
"SOMETIMES WE HAVE TO SACRIFICE SOMETHING THAT IS MORE BEAUTIFUL FOR ONE'S EYES, FOR SOMETHING THAT IS MORE BEAUTIFUL FOR OUR HEARTS"
---
Thank you for checking out my page. Making a donation is fast, easy and secure thanks to Give as you Live Donate. They'll take your donation and pass it onto Lucy's UK Donkey Foundation.
My updates
3 weeks ago
I will be freefall abseiling the ArchelorMittal Orbit on May 27th 2023. The UK's highest freefall abseil at 114.5m , 262ft above the city of London with views of 20 miles on a clear day ( not that I'll be looking). I will be making an 80m journey to the ground.
This is an enormous challenge for me as I am terrified of heights. However, I feel that if asking for sponsors then it should be something challenging and believe me….IT IS!
I am raising funds for a small charity (Lucy's UK Donkey Foundation..Charity no. 1174959) that treats and cares for donkeys in the West Bank. These donkeys have suffered some of the most appalling abuse I have ever come across. Donkeys like poor Zachariah who has had both eyes gouged out. Donkeys that have been stoned and mutilated. Please sponsor me to help this wonderful organisation to continue its vital care and provide sanctuary for abandoned donkeys. Thank you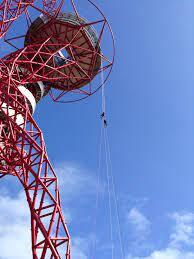 More great ways you can raise funds
Help me raise more
Your donations will help the great work Lucy's UK Donkey Foundation do.
Donate now