Recent donations
£20.00
Something to help you reach your target
1 week ago
Jo Hetherington
Go Bella's mum! What an important cause.
Amazing effort, well done xx
1 week ago
James and Emma
£10.00
Good luck great work fir great cause 👍
£55.00
Such an inspiration. The world is your lobster…keep enjoying every moment!
1 week ago
Nickkie Robinson

Katy's Annual Fundraiser for The Lucy Faithfull Foundation
Event date: 26th November 2023
Katy Scott is raising money for The Lucy Faithfull Foundation
---
Share this page with your friends:
My story
Here I go again! This year it's The Doncaster City 10K on 26 November 2023. As the race starts at Doncaster racecourse entrants have been asked to give themselves a racehorse name. I am proud to say I shall hereafter be known as 'Badass Bird'.
Two years ago, in September 2021, I strapped on my trainers and chose to set off for my first real run. Last year I entered my first 10K race, the Percy Pud, and came home clutching a Christmas pudding, a commemorative woolly hat and £640 from donations to give to The Lucy Faithfull Foundation. Let's see if we can double that figure this year!
I will be doing this every year for as long as I can, as the work the Foundation does in preventing child sexual abuse is so very important to me.
About The Lucy Faithfull Foundation:
The Lucy Faithfull Foundation is a Registered Charity No 1013025 and is the only UK-wide charity dedicated solely to preventing child sexual abuse. Every day, children and young people across the UK suffer sexual abuse, most commonly at the hands of someone they know. Latest research suggests at least one in six children aged 11-17 become victims. We work to prevent abuse from happening in the first place - and to prevent it from happening again if it already has.
Where abuse has already taken place, we work with all those affected including adult male and female abusers; young people with harmful sexual behaviour; children with concerning sexual behaviours; and other family members. But we also work in families and with adults and young people where there has been no abuse, to help them keep themselves and others as safe as possible.
Ways you kind donations can help:
£20 helps pay for Parents Protect! information to be distributed to people responsible for protecting children from harm, including parents, carers, health and education staff.
£40 helps pay for a Stop It Now! helpline operator to answer calls for an hour, ensuring those who need advice, information and support receive it.
£80 helps pay for a Stop It Now! helpline caller to have a call-back with a specialist, enabling those with particular needs to receive in-depth information, help and advice.
£300 helps pay for an awareness session to be delivered to parents, carers and frontline workers such as teachers, arming them with knowledge and tools to protect children.
£1000 helps pay for a child or young person with worrying sexual behaviour, and their family, to receive specialist face-to-face help.
www.stopitnow.org.uk is a useful website for anyone with concerns about child sexual abuse. The Stop it Now! campaign operates a confidential freephone helpline 0808 1000 900 for any adult with concerns including those worried about the sexual behaviour of another adult towards children, those worried about their own thoughts or behaviour towards children and those concerned about the worrying sexual behaviour of a child or young person.
www.parentsprotect.co.uk is a child sexual abuse prevention and awareness website which helps parents and carers do the best they can to protect their children from sexual abuse. The site is a useful resource of information, guidance and resources.
---
Thank you for checking out my page. Making a donation is fast, easy and secure thanks to Give as you Live Donate. They'll take your donation and pass it onto The Lucy Faithfull Foundation.
My updates
1 week ago
What a day! Had such wonderful support from my daughter Bella and sister Anna and friends cheering me on and lobbing me drinks half way round. It made such a difference knowing they were there and helped me knock 2 mins off my previous 10k time to finish in 1hr 10mins. How wonderful to know there is support when it's needed. Thank you all for your support and for donating your money to The Lucy Faithfull Foundation, enabling them to support families in crisis. I am inspired to knock 2 or 3 of these out next year! Xx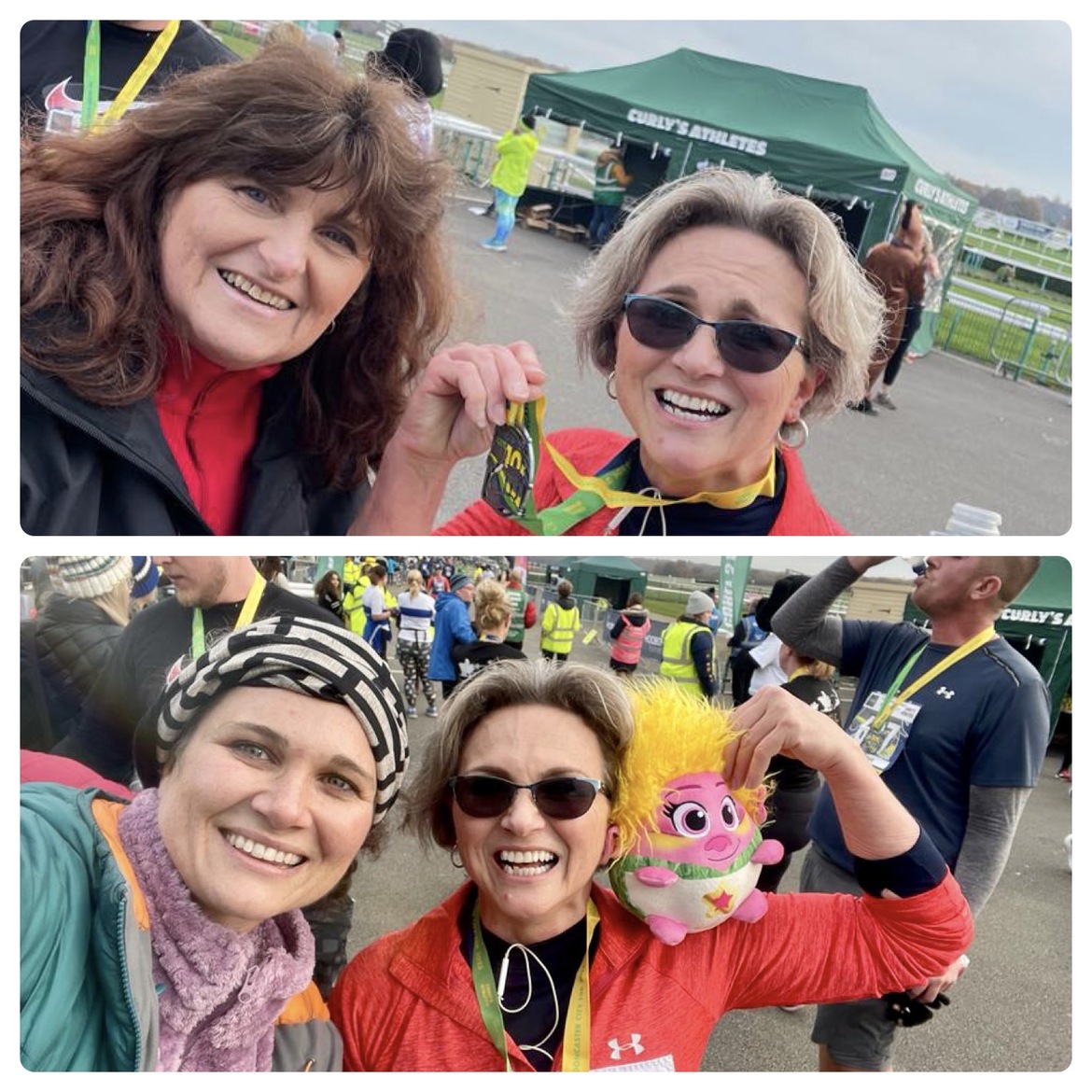 1 week ago
Taking time out to enjoy life with my gorgeous Bella today, as I prep for the big race tomorrow. Go get'em Badass Bird!!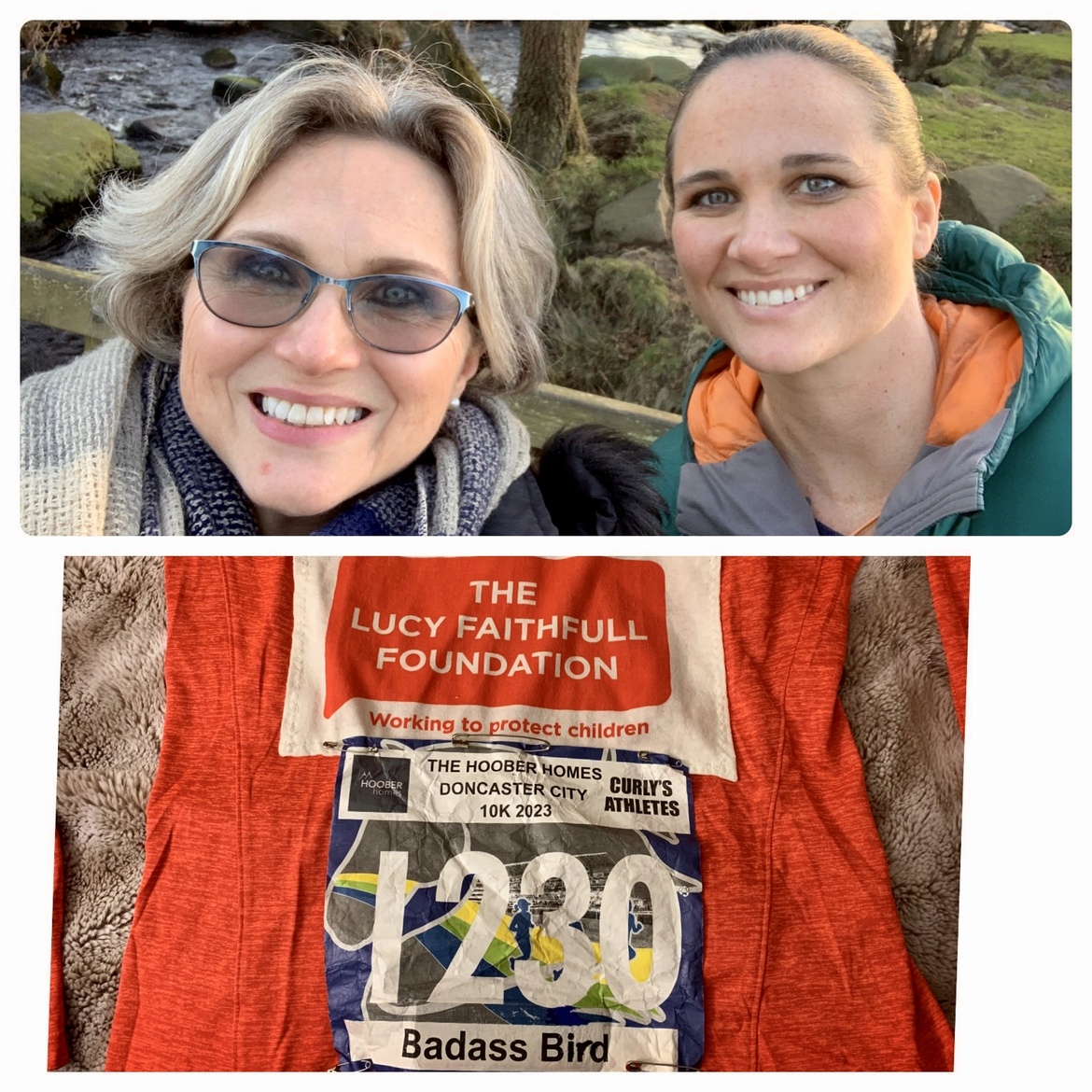 2 weeks ago
Blatantly using the gorgeous Pudsey and the incredible Children In Need appeal today, to get my message across to raise awareness of what we can do to prevent child sexual abuse. Many thanks to The Lucy Faithfull Foundation for my awesome running tee shirt!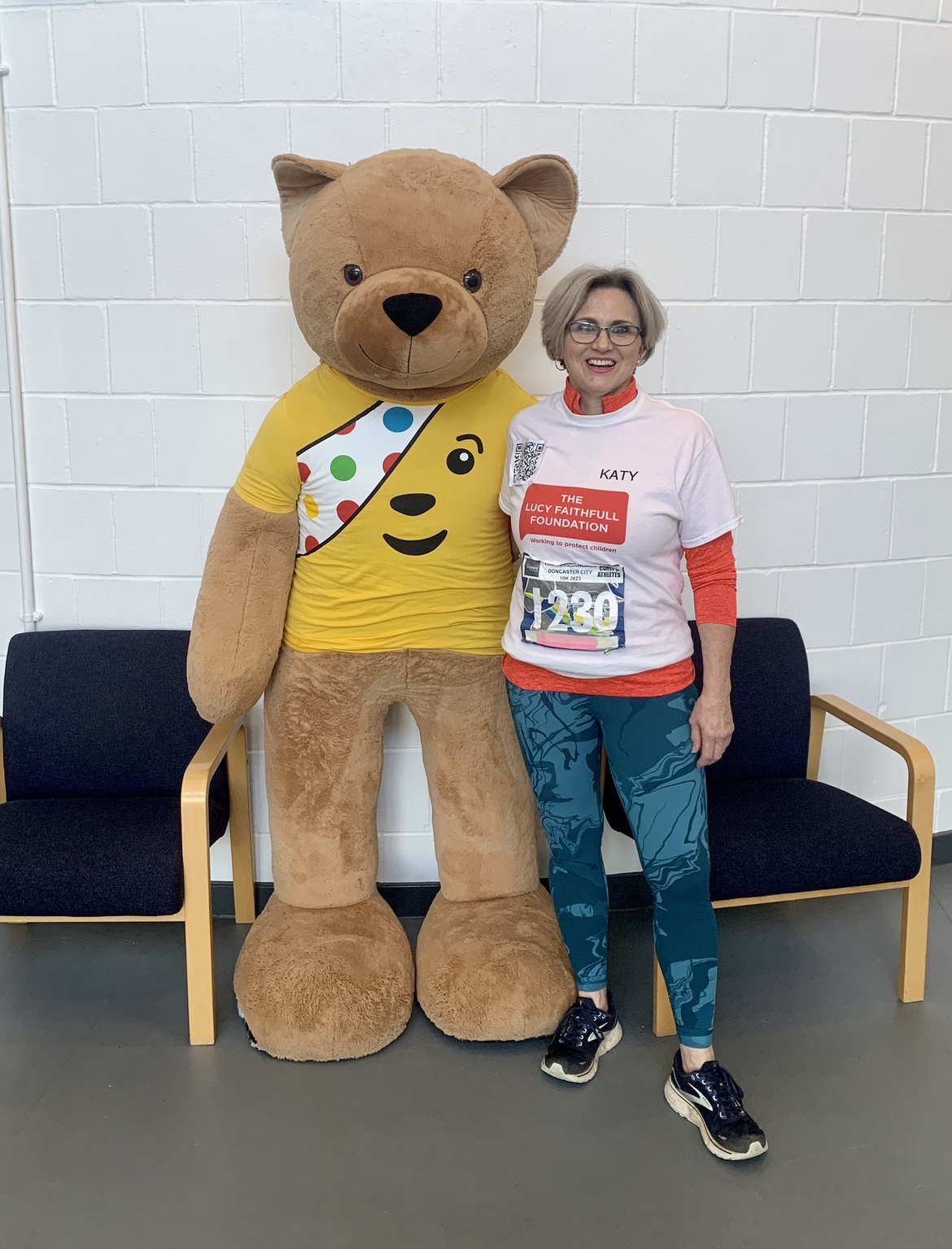 2 weeks ago
Badass Bird is in the starting blocks! Getting excited for the race in just over a week. The Lucy Faithful Foundation are sending me a tee shirt too to help spread the word as I train. Get it on 💪🏻🏃🏽‍♀️💨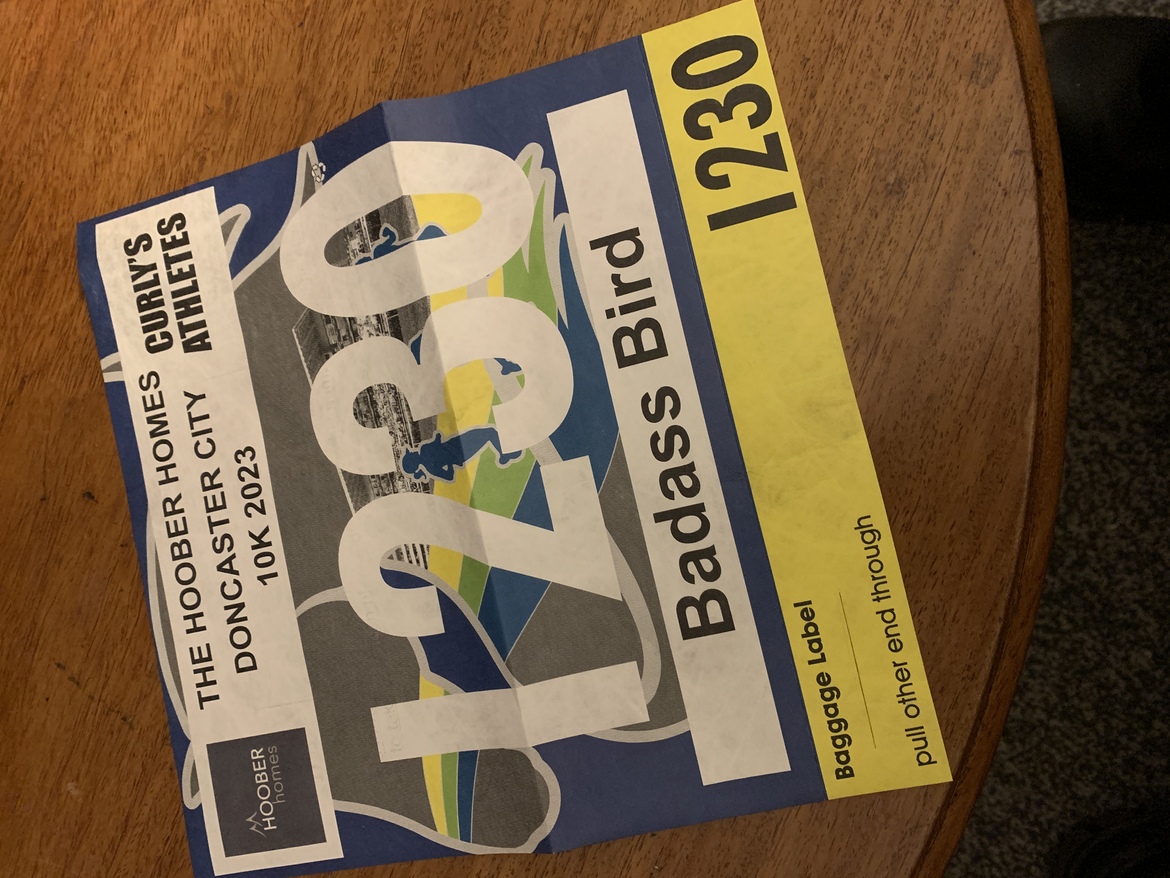 4 weeks ago
So, it would seem that I haven't even changed my tee shirt in the entire year! Who cares, as long as I can still run, for myself and to raise funds when I can x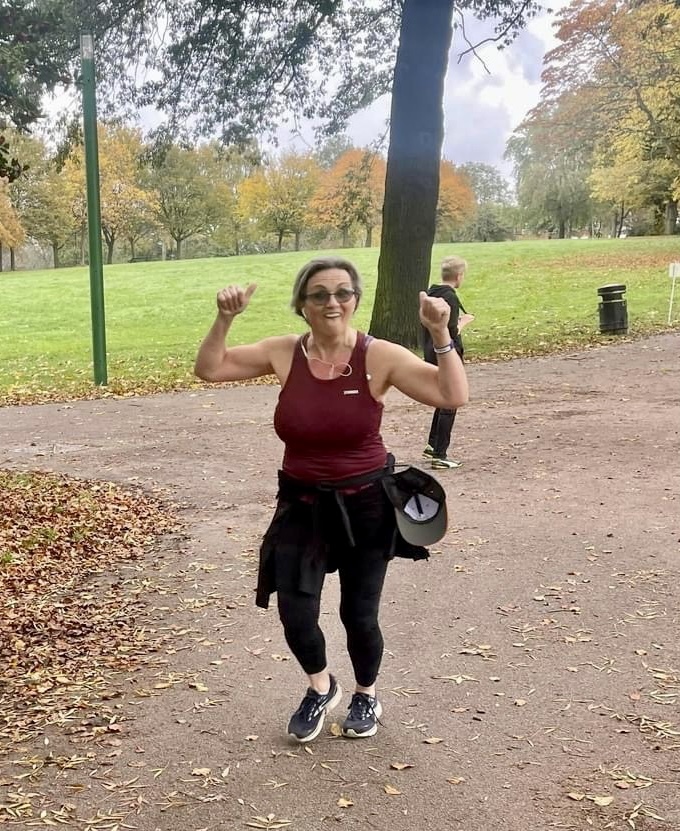 More great ways you can raise funds
Help me reach my £1,500 target
Your donations will help the great work The Lucy Faithfull Foundation do.
Donate now