This page is closed and is not accepting further donations
Recent donations
Well done Becky and other ladies!
1 year ago
Louise Jennings
1 year ago
Natasha and David
Well done Laura, incredible achievement !! And the other ladies !
1 year ago
The Heslop family
Well done Fiona! Such an amazing achievement! Congrats! Eden, Seren, Kirsty & Vince
£10.00
Well done Becky and team!
£100.00
Well done Justine fantastic effort
Well done Fiona and gang. Super proud of you all.
£20.00
Well done Fiona and team, what a fantastic achievement 👏🏻👏🏻

London 2 Paris
Event dates: 20th July 2022 – 23rd July 2022
Six crazy ladies each riding 300 miles are raising money for Leeds Hospitals Charity, Dementia UK and Maggie's Centres
Our story
Laura, Becky, Debra, Sarah, Justine & Fiona are all riding 300 miles over 4 days with a staggering 11,370ft of climbing from London to Paris. We are hoping to raise funds for 3 fantastic causes that have touched each of our hearts. This is a self funded ride so all the money raised will be shared equally between the three charities & we're convinced it'll be well worth the blood sweat and tears we may shed 🥵😭😂.
We all met at our local cycling club in Roundhay, Valley Striders, several years ago and have become great pals ever since.
Our crazy idea to cycle from L2P was cooked up following our 1st adventure last October when we rode from Leeds to Malham, staying over in a youth hostel & muddling our way back in the rain. Laura suggested that since we smashed that ride that we should set ourselves a real challenge for 2022.
So here we are!
---
Thank you for checking out our page. Making a donation is fast, easy and secure thanks to Give as you Live Donate. They'll take your donation and pass it onto Leeds Hospitals Charity, Dementia UK and Maggie's Centres.
Our updates
2200m distance
0:47:16 time
19:22min/km speed
1 year ago
We did it, London to Paris 2022 ✅️
4 days, nearly 300 miles, almost 12,000ft of climbing 🚴‍♀️.
We think it's finally sinking in just what we managed to achieve! This has been an amazing event with such a fantastic team, thankfully all our training and determination paid off. However, it's still been a huge challenge for us and we're all feeling incredibly proud of ourselves & pretty exhausted.
Thanks to the generosity of so many people we've currently reached £5255 + gift aid for our charities @Dementia UK, @Maggie's Yorkshire & @Leeds Hospitals Charity thank you once again to all of you for your kindness & support.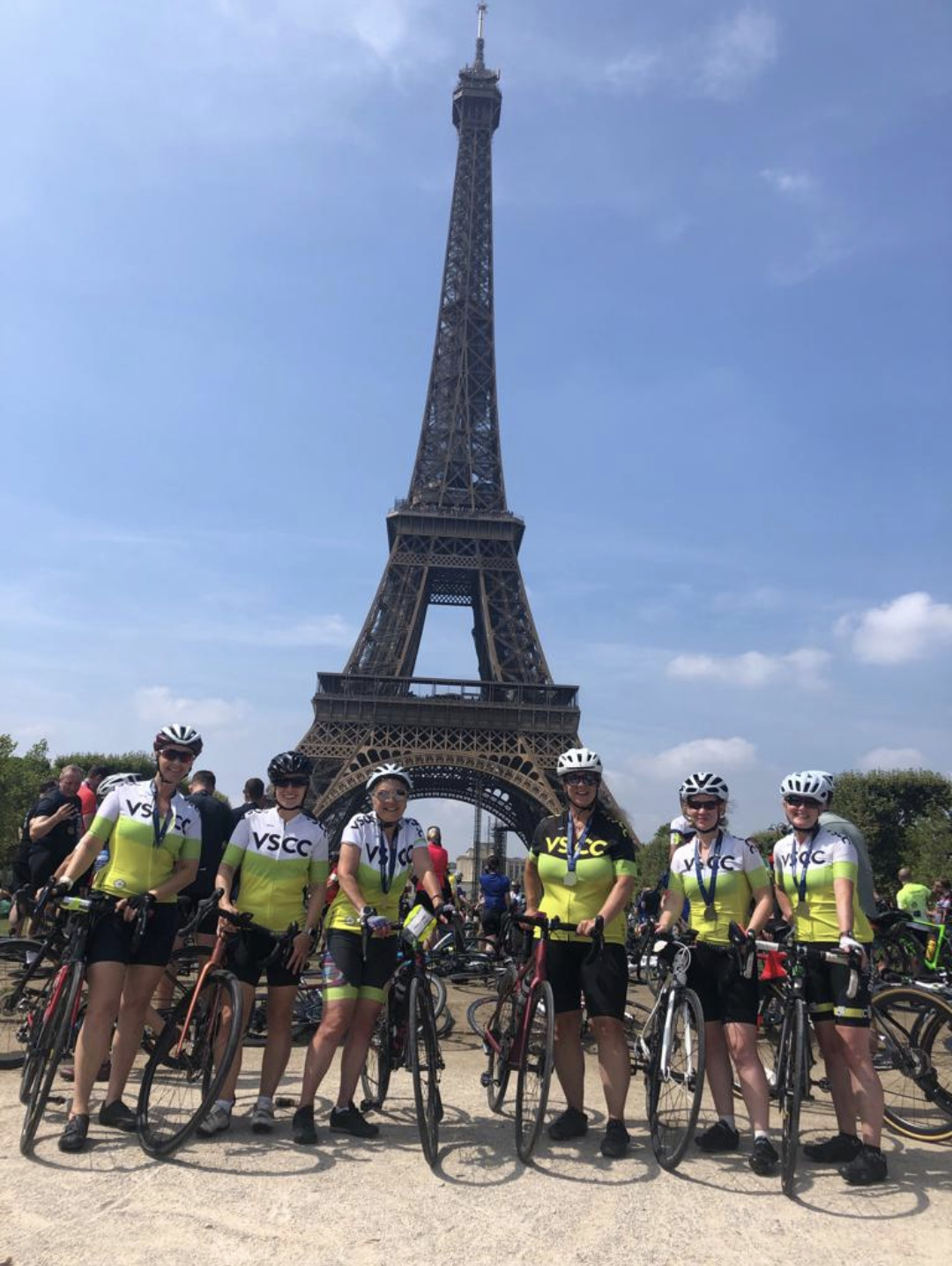 1 year ago
Day 4 of London 2 Paris 🇫🇷
66.1km distance
6:39:12 time
3:38min/km speed
90.3km distance
24:48:44 time
3:18min/km speed
170.8km distance
12:16:21 time
3:08min/km speed
Powered by

2 2 1 4 . 3 km Total distance cycled
More great ways you can raise funds