This page is closed and is not accepting further donations
Recent donations
5 months ago
Sandra Fisher
£30.00
Wishing you all the best Louise, you will smash it!!
£20.00
Good luck, 10K (I had to convert this to miles, grief thats a lot)! All the best, great achievement
Good luck Louise! I'm sure you will do great!
£30.00
Good luck Louise! You'll smash it! xx
£50.00
So proud of you hun! Routing for you xx
£20.00
Big love to you and the animals!!

Louise Runs Asics London 10k
Louise S is raising money for RSPCA London East Branch and RSPCA England and Wales
My story
Hi all, thank you so much for taking the time to visit my page!
After a long hiatus from running, I will be taking part in the Asics London 10k on 9th July 2023 to fundraise for the Royal Society for the Prevention of Cruelty to Animals (RSPCA).
The RSPCA, established in 1824, is the world's oldest animal welfare charity, with the primary focus of rescuing, rehabilitating and rehoming or releasing animals across England and Wales.
I will be splitting the donations between RSPCA national and RSPCA London East, a branch I volunteer for. Donations made to RSPCA national are used to fund activities including animal rescue, investigation of cruelty and organised animal crime, and campaigning to change animal welfare laws. Donations to the RSPCA London East will support their tireless work in animal fostering, rehabilitation, and rehoming in the local area. As a result of the cost of living crisis, the branch has seen a significant increase in the number of abandoned animals, and additional resources are needed to cope with vet bills, food, medication, and basic supplies to care for animals with nowhere to go.
Any donation would be much appreciated.
Thanks for taking the time to read this.
Lots of love,
Louise
---
Thank you for checking out my page. Making a donation is fast, easy and secure thanks to Give as you Live Donate. They'll take your donation and pass it onto RSPCA London East Branch and RSPCA England and Wales.
My updates
4 months ago
I completed the run in 1hr 10 mins. Thanks for your support.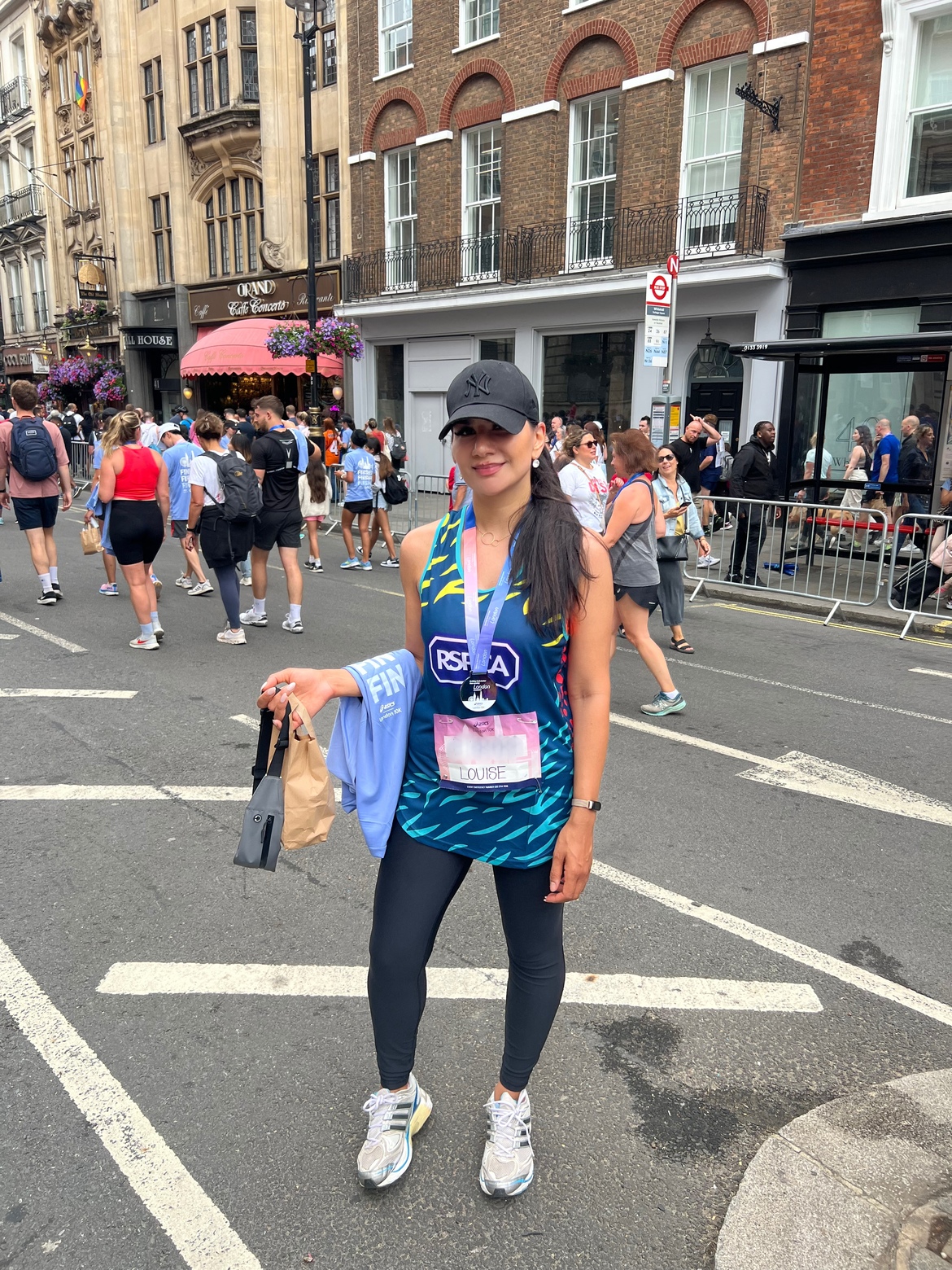 Louise S is fundraising as part of
ASICS London 10K 2023
9th July 2023
More great ways you can raise funds