This page is closed and is not accepting further donations
Recent donations
£20.00
Last but not least for your 2022 pot!!
Brilliant those feet have done well x
£28.63
Well done. To get you to 5k!!
£1,000.00
+ £250.00 Gift Aid
Thanks from Hereford & Brum Branch; Joy, Joyce & Peggy
Thanks and well done J&N xx
5 months ago
Phoenix Branch WRAC
£40.00
Raised @ Phoenix Branch AGM. Thanks Sheila, Chris, Annie & Sandy
5 months ago
Brum Branch & Jenny Cripplegate Park
£30.00
Kindly donated at Branch Meeting today by Kath, Mabel and Gail. Also yesterday by Jenny at Cripplegate Park
5 months ago
cousin Julia
£100.00
+ £25.00 Gift Aid
Gorgeous photos. Marvellous that you did such an ambitious one this year.

Margaret Davies is raising money for Women's Royal Army Corps Association and The National Caribbean Monument
Marg Davies' 100 Mile Walking Challenge
My story
I am walking around 100 miles around Inverness and then onward to Fort William along the Great Glen Way.
I am raising funds for two small but important Military Veterans charities. The first is aiming to raise awareness and create a monument to recognise the service, sacrifice and commitment of Caribbean personnel who have served in the British military and merchant navy.
The second charity is the only military charity dedicated to supporting female service veterans. The Women's Royal Army Corps Association (& its sister forbearers the QMAAC & ATS) provide comradeship and support for another section of our community who are often overlooked or forgotten, women who have served or are still serving in the British Military.
---
Thank you for checking out my page. Making a donation is fast, easy and secure thanks to Give as you Live Donate. They'll take your donation and pass it onto Women's Royal Army Corps Association and The National Caribbean Monument.
My updates
4 months ago
My 'Welcome home' meal form my fellow WRAC Veterans at Fort William involved a celebratory drink . . . or two!!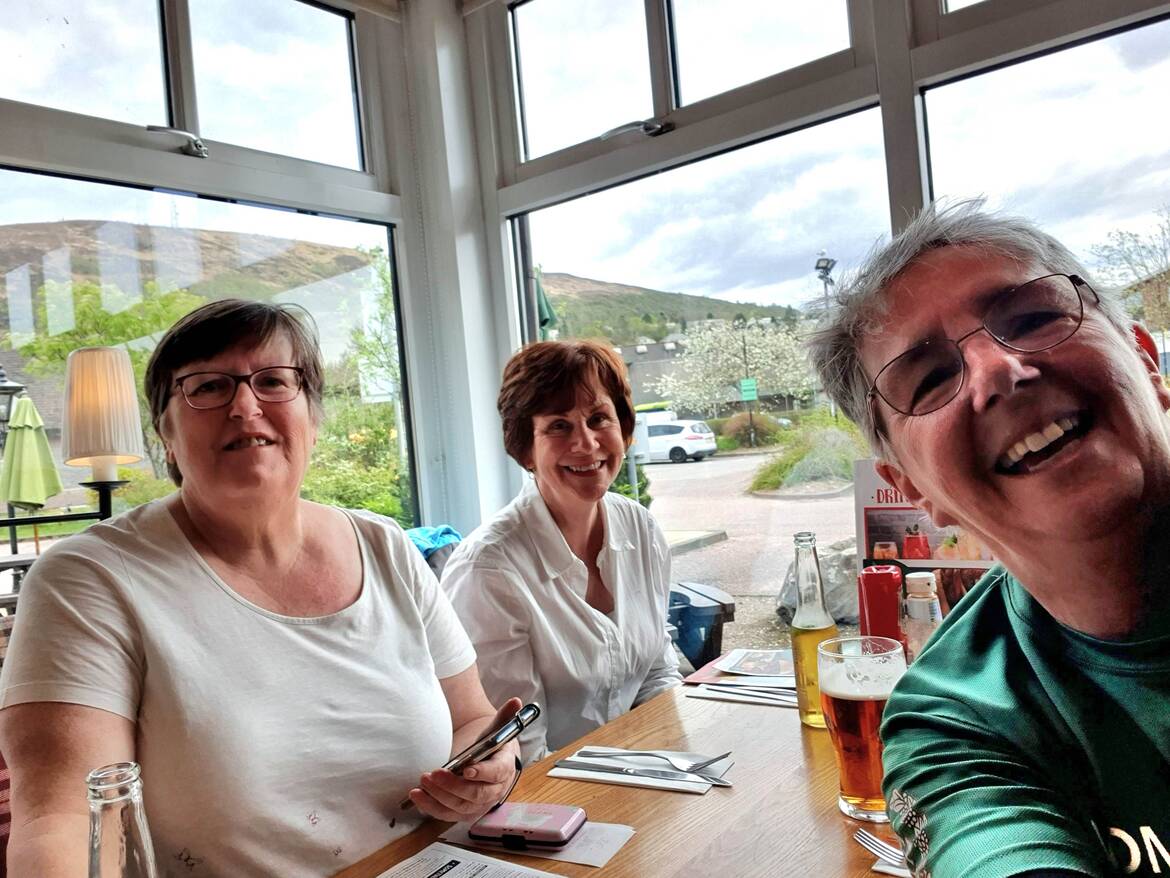 4 months ago
I forgot to say!! I have successfully completed my challenge to walk 100 Miles from Fort George, Inverness to Fort William in 6 days via the Great Glen Way.
I was blessed with very good walking weather and met some fascinating people along the way. I was fortunate to be given a fantastic send-off at Fort George by some WRAC Veterans and also to be welcomed 'home' to Fort William by some more WRAC Veterans. Esprit de Corps lives on.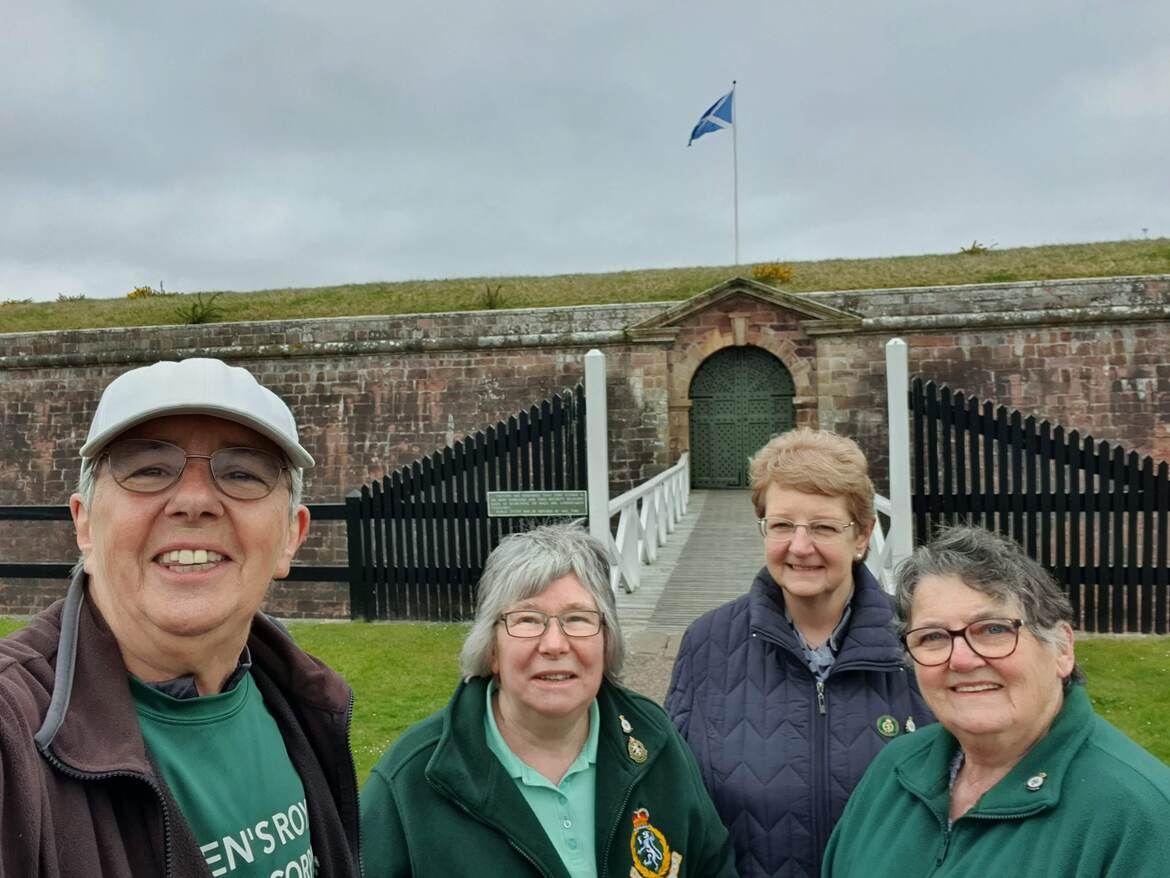 5 months ago
A massive "Thank you" to everyone who has supported my two charities and donated to my page.
The challenge began in earnest today, St George's Day.
You can follow my Blog at: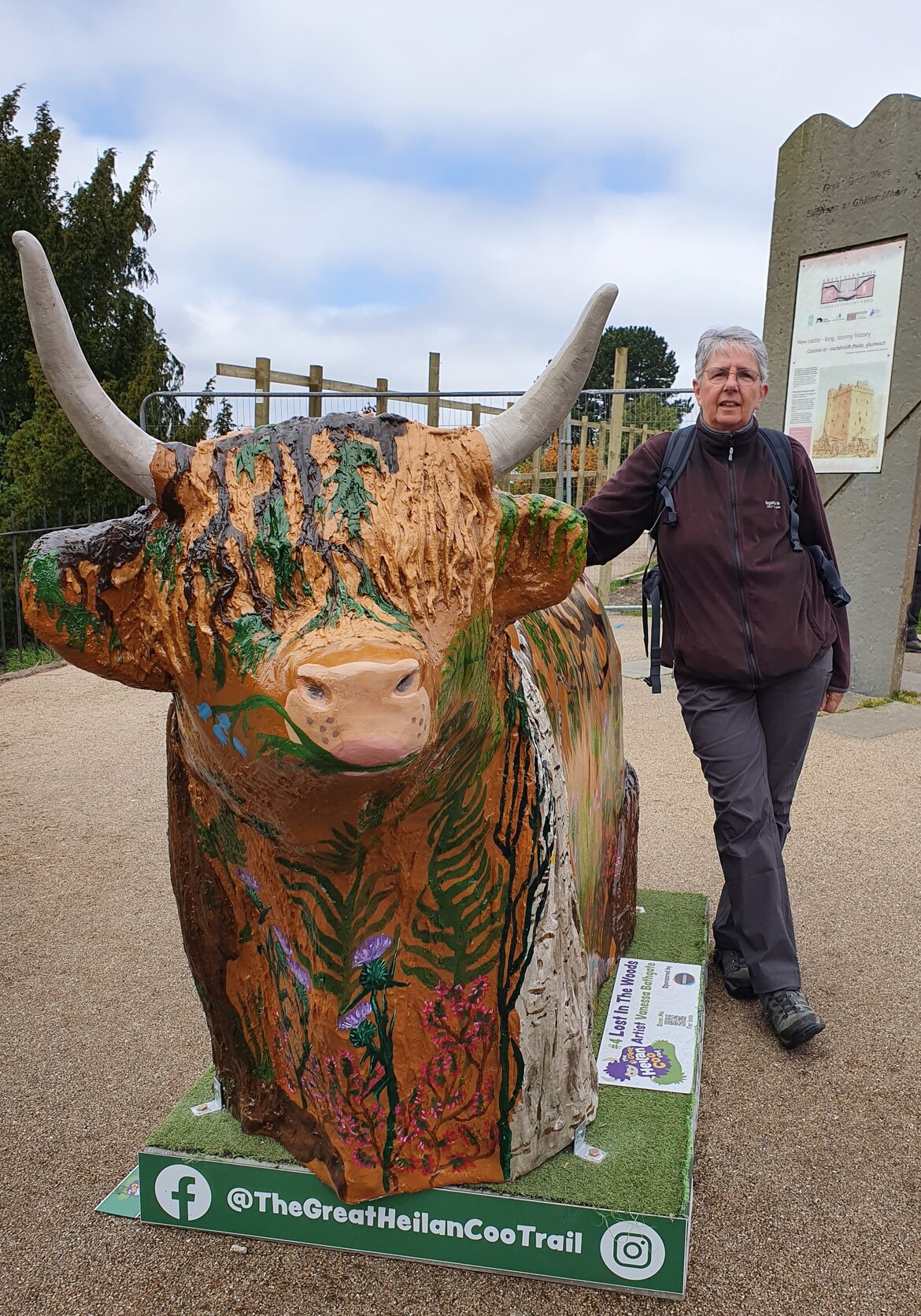 More great ways you can raise funds