This page is closed and is not accepting further donations
Recent donations
Great achievement, well done!
3 months ago
Shiraj Ismail
Well Done Mel! Fantastic achievement for a great cause! With 9 days to spare that is amazing :)
3 months ago
Janette & Frank
Good Luck Mel we know you will do it 🤞🏻xxxx🥰
Well done Mel! All the best

Melanie Freeman is raising money for Kent Multiple Sclerosis Therapy Centre
Mel's 2nd Marathon Done Differently!!
Event dates: 28th July 2022 – 27th August 2022
My story
Welcome to my Give As You Live donation page. I will be taking part in the End to End Virtual Marathon - July 28th to August 27th - and would love to raise some money for the Kent MS Therapy Centre whilst doing so. My last marathon was the London Marathon in 2007 (before I was diagnosed with MS in 2016) and I managed to complete it in less than 7 hours. This challenge is set over a month which is great as my mobility is not good at all at the moment and some days even walking is a challenge...However, I am determined to complete this!! If you can make a donation - no matter how small - I will be eternally grateful! BUT I do understand money is tight for everyone right now so if you can't donate please share and keep me motivated with messages of support and encouragement!!
---
Thank you for checking out my page. Making a donation is fast, easy and secure thanks to Give as you Live Donate. They'll take your donation and pass it onto Kent Multiple Sclerosis Therapy Centre.
My updates
3 months ago
26.2 Miles DONE!!! I really pushed last night and managed to complete the challenge with 9 days to spare!! Today might be a bit of a rest day for me but I'm going to keep this up and push myself to walk at least a mile every day. A HUGE HUGE Thank You to all of you for your donations. The Kent MS Therapy Centre is a wonderful place and deserves every single penny - they need money from fundraising like this to help all of us with MS when we need it and they really are a lovely friendly bunch of people too. The page will be open for a little while yet so please share if you can and lets raise a little more for such a worthwhile cause. Lots of Love Mel xxx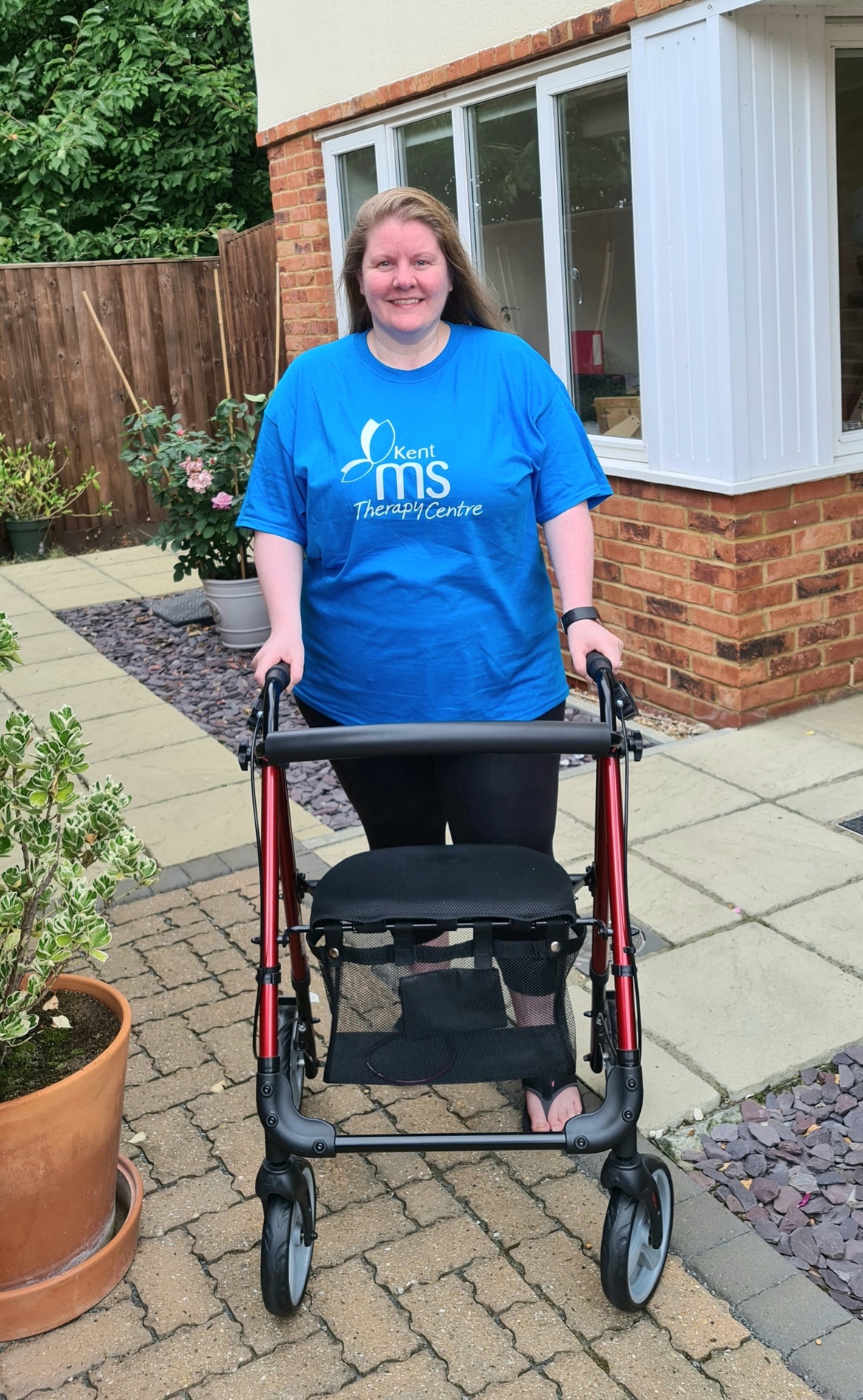 3 months ago
Week 4 Starts Today!! I'm doing great and only have 2.26 miles to go!! Can I dig deep and get it done in the next day or two? Heading out for a walk before we get any more rain. When I ran the London Marathon in 2007 I was almost at the end and totally exhausted...but I saw the 200m to go marker and sprinted for the finish line...miracles do happen and I'm hoping for one today!! THANK YOU to everyone for all your donations so far - they mean SO much to me and the MS Centre. Mel xx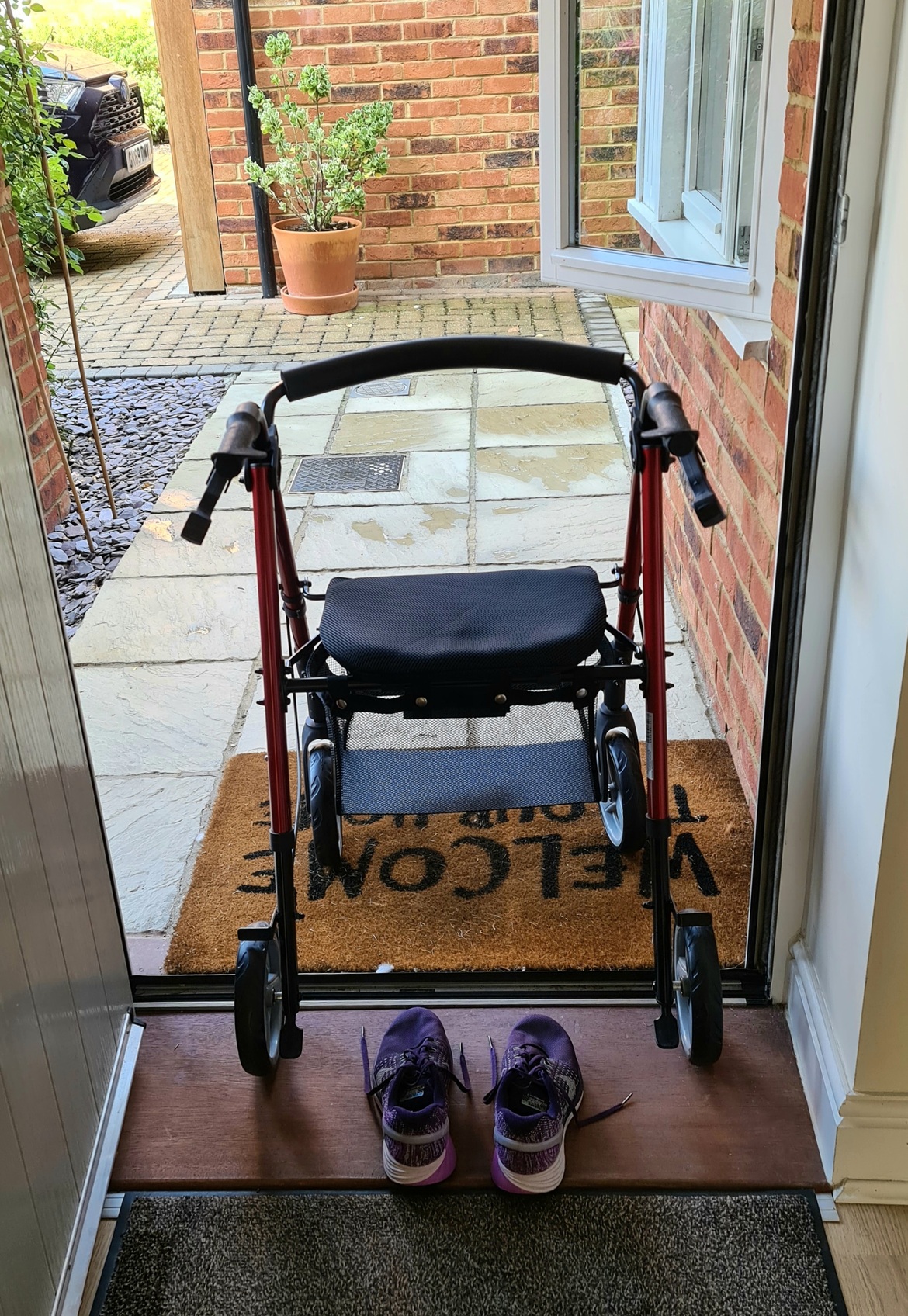 3 months ago
Week 3 Starts Today and I have completed 13.42 miles so just over half way!! A MASSIVE Thank You for all the donations so far, I am really really grateful to you all. The temperatures are crazy hot today so taking a well deserved rest...time for an ice lolly!!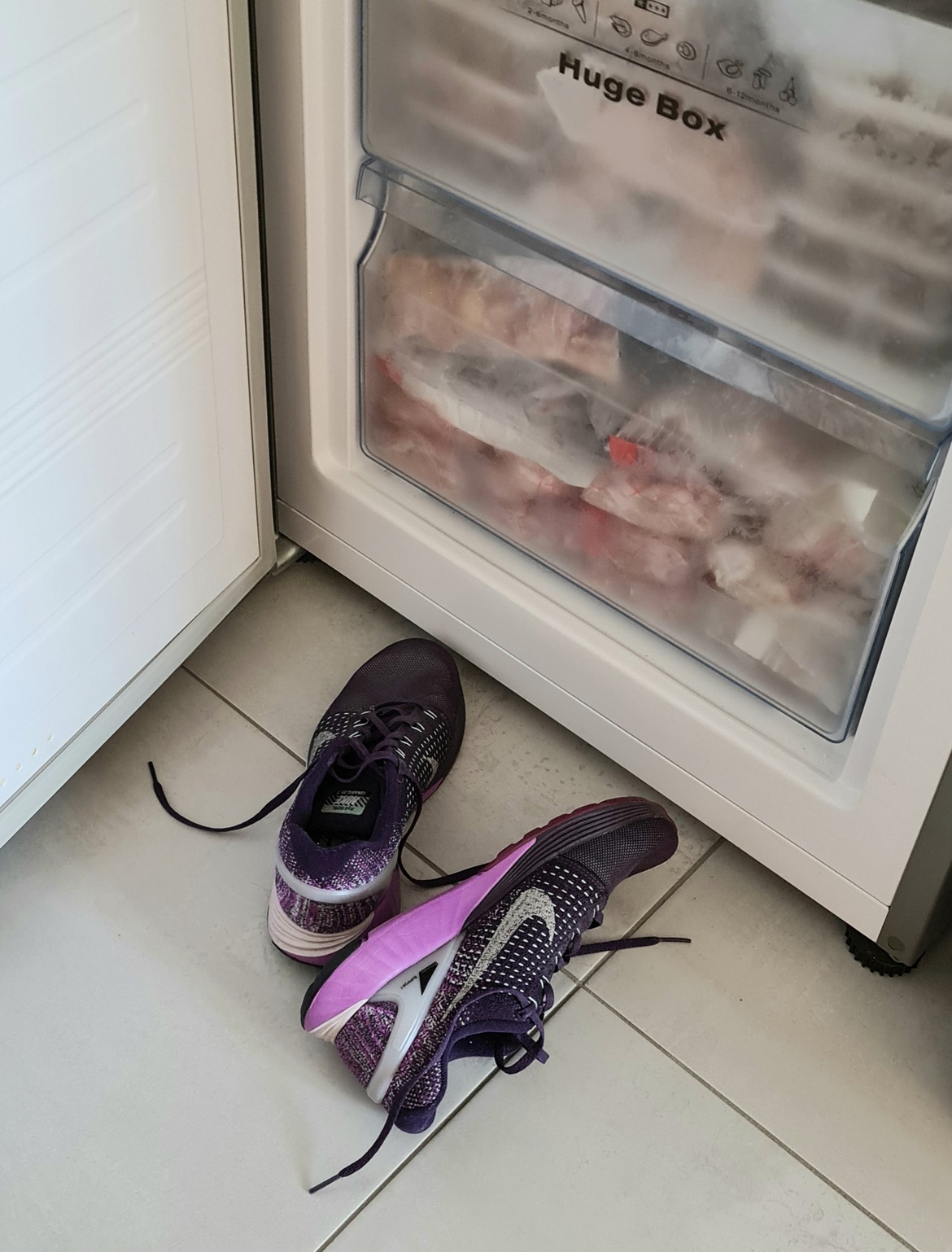 3 months ago
Week 1 is officially in the bag with 7.01 miles walked, so still on track!! Week 2 starts today, while the weather is still nice I'm hoping to get in an extra few laps around the house with my trusty walker to keep on target. THANK YOU to all those who have donated so far, I really really appreciated every penny. Mel xx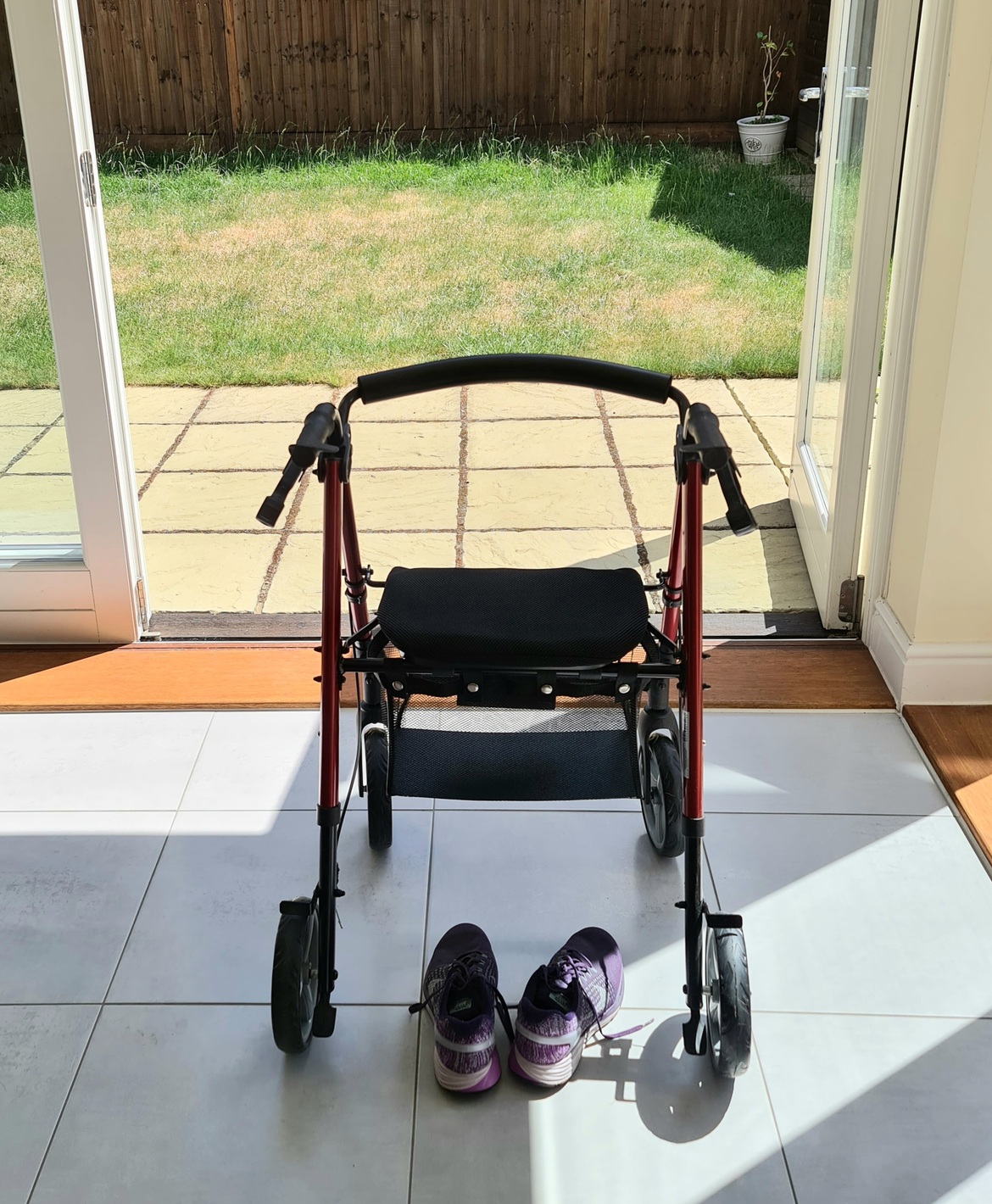 4 months ago
Day 1 - Here We Go!! An HUGE Thank You to everyone who has donated so far - we hit my donation target last night and I am SO grateful to each and everyone of you. It really helps to know that you are all behind me in this!! I am aiming to do at least a mile a day to keep on target...lets see how this goes!! Mel xx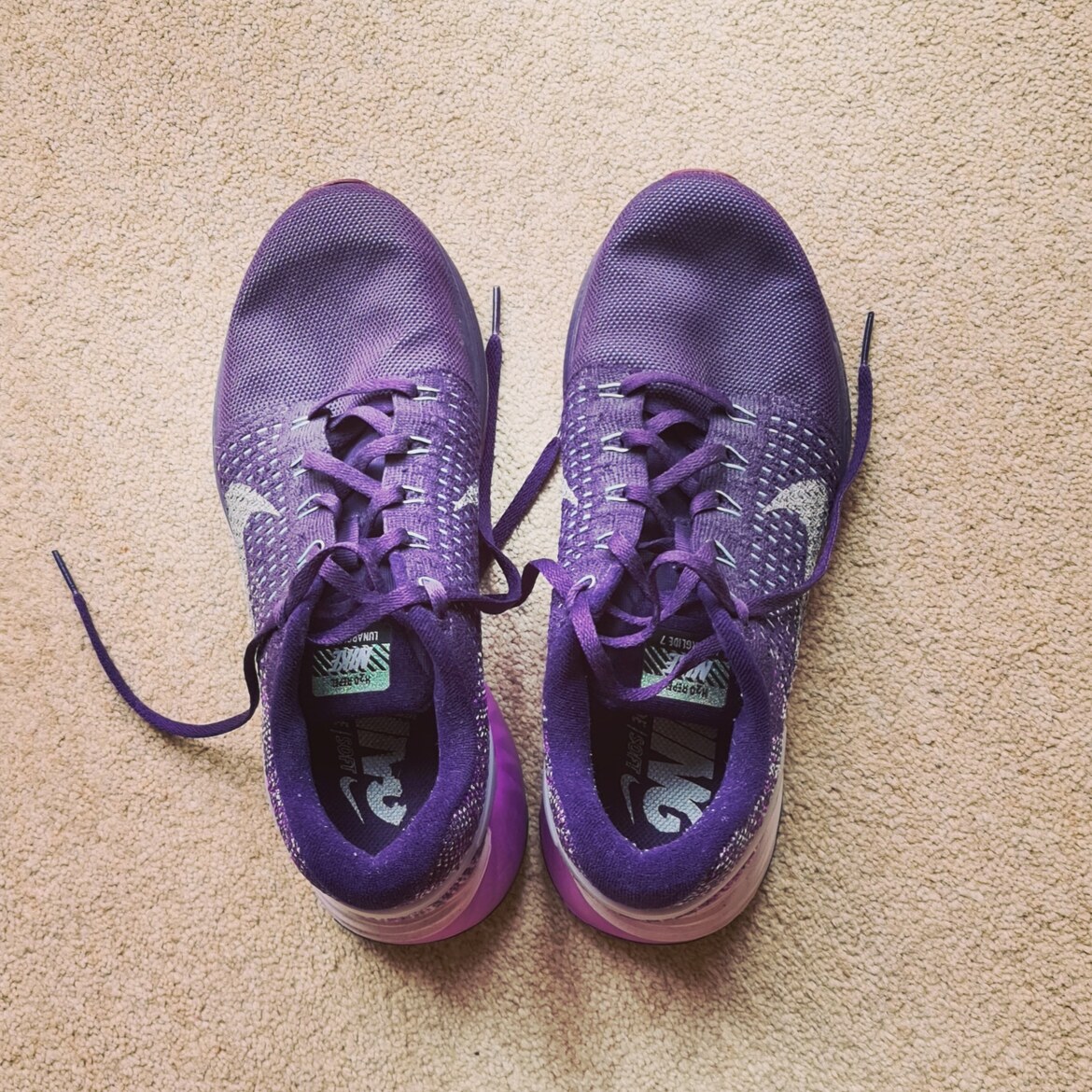 More great ways you can raise funds