Recent donations
2 months ago
David & Debbie Cox
£100.00
+ £25.00 Gift Aid
Great effort Iain and the team, well done.
2 months ago
Father Keith
£500.00
2 months ago
Clare Armstrong
Well done Dylan what an amazing achievement for you and your family. You've raised so much money for great causes but also raised awareness of death by suicide which affects so many people in the UK. Really well done :)
3 months ago
James, Leanne, Amelie & Toby Burbidge
Well done all! A wonderful achievement.
3 months ago
Rachel Walker
Well done Dylan and Steven, and everyone else too! What an achievement and thank you for thinking of others too.
3 months ago
Martha's Grandparents
3 months ago
Judith Ashall
Well done Dylan…..and the grown ups!!

National Three Peaks in 24hrs
Event date: 19th August 2023
Team Dylan are raising money for CancerCare, PAPYRUS Prevention of Young Suicide and St. John's Hospice North Lancashire And South Lakes
---
Share this page with your friends:
Our story
The Challenge:
Team Dylan will scale The National Three Peaks Challenge which involves climbing the highest peaks of Scotland, England & Wales (Ben Nevis, Scafell Pike & Snowdon) all within a time limit of 24 hours (including travel time). The total walking distance is 23 miles (37km) with a total accent of 3064 metres (10,052ft).
Participants:
Dylan Hay, Steven Hay, Kurtis Murphy, Lee Richardson, Dave Gregory, Joe Crookall, Luke Ogley, Chris Dobson, James Gill, Arron Horton, Iain Black, Iain Pierpoint, Thomas Lund, Adam Lund and Gareth Hammond
The Cause:
On the 19th August 2023, a group of friends (Team Dylan) are completing a Multiple Charity Challenge, raising funds for Papyrus (Suicide Prevention), Slynedales (Cancercare) and the 'Forget me not Centre' (Bereavement Support at St John Hospice)
The funds raised will be donated to Papyrus, Slynedales and 'Forget me not Centre', giving back to the Charities that have helped equip Steven, Dylan and Emily to come to terms with losing their beloved mum/wife tragically to suicide. As a family they were completing the Wainwright mountains which included an ascent of Scafell Pike in June 2021. This makes the challenge even more so fitting with the date chosen commemorating the 2 year loss of their mum/wife.
As a team of friends, Team Dylan wanted to be part of this fundraising event to help support and raise funds for the chosen charities. Team Dylan is entirely self-funding this challenge so that all of the funds we raise will go directly to our three chosen charities.
These funds will help the two local charities in Lancaster, 'Forget me not centre' at St Johns Hospice & Slynedales (Cancercare), the funds raised will help in the continued support of local families that have suffered from a bereavement.
All donations no matter the amount all help, eg £10 can pay for art materials for our young people's support group or £33 can help to cover the cost of a counselling session for someone coping with the loss of a loved one.
The third chosen charity is Papyrus; they are a national charity dedicated to the prevention of suicide in young people, and the funds raised will make a difference & the unnecessary loss of a young person to suicide.
You can find out more information about the charities below:
Charities
SLYNEDALES LANCASTER (CANCERCARE)
https://cancercare.org.uk/local-cancer-support-services
CancerCare is a local charity, providing support to families dealing with cancer or bereavement from our Slynedales centre in Lancaster. We are here to help anyone in our local community dealing with the loss of a loved one, offering professional bereavement counselling, complementary therapies or just a friendly chat with others who understand. CancerCare also have a team dedicated to supporting under 18s following the death of someone they love, helping them to process their feelings in a safe & confidential space.
CancerCare receives no government funding, and all our services are provided free of charge, thanks to the support of wonderful people in our community who donate or fundraise.
THE FORGET ME NOT CENTRE (ST JOHNS HOSPICE)
https://www.sjhospice.org.uk/forgetmenotcentreinfo/
The Forget Me Not Centre at St John's Hospice provides unique whole family bereavement support. The building, in St John's Hospice's grounds on Slyne Road, was generously funded by an anonymous donor.
What it offers
The Forget Me Not Centre offers a safe and trusting environment for families away from their home and the main Hospice building, for psychological support.
We provide tailored therapeutic support for children and young people on an individual basis to help develop coping skills, which could also be as part of a group, or as a family. We will offer children's peer support groups to help children share their experiences with each other and express their grief. Support will be for children and young people of different ages and families, to meet your individual needs. Support for adults individually has always been available and will continue, to help them individually and help their family.
Why it was built
A project carried out by Lancaster University, together with feedback from patients, families and staff told us that families invariably end up separated when it comes to bereavement, with different family members each going to different services, organisations or counsellors for their support. Families under our care have told us how heart breaking it is to be split up for bereavement care and how they wished St John's could continue to look after their family in this time.
Research also tells us that the most effective type of bereavement support is family-based and prior to St John's offering this, there was none available free of charge in our area.
PAPYRUS
PAPYRUS is the national charity dedicated to the prevention of young suicide.
Suicide is the biggest killer of young people for male and female in under 35s in the UK. Every year many thousands more attempt or contemplate suicide, harm themselves or suffer alone, afraid to speak openly about how they are feeling. Our vision is for a society, which speaks openly about suicide and has the resources to help young people who may have suicidal thoughts. We exist to reduce the number of young people who take their own lives by shattering the stigma around suicide and equipping young people and their communities with the skills to recognise and respond to suicidal behaviour.
---
Thank you for checking out our page. Making a donation is fast, easy and secure thanks to Give as you Live Donate. They'll take your donation and pass it onto CancerCare, PAPYRUS Prevention of Young Suicide and St. John's Hospice North Lancashire And South Lakes.
Our updates
2 months ago
A big thank you from all of Team Dylan for a very generous donation of £500 from Father Keith at Torresholme Church of Ascension.
3 months ago
EVERY SINGLE MEMBER OF TEAM DYLAN COMPLETED THE NATIONAL 3 PEAKS CHALLENGE IN 23 HOURS.
3 months ago
3 months ago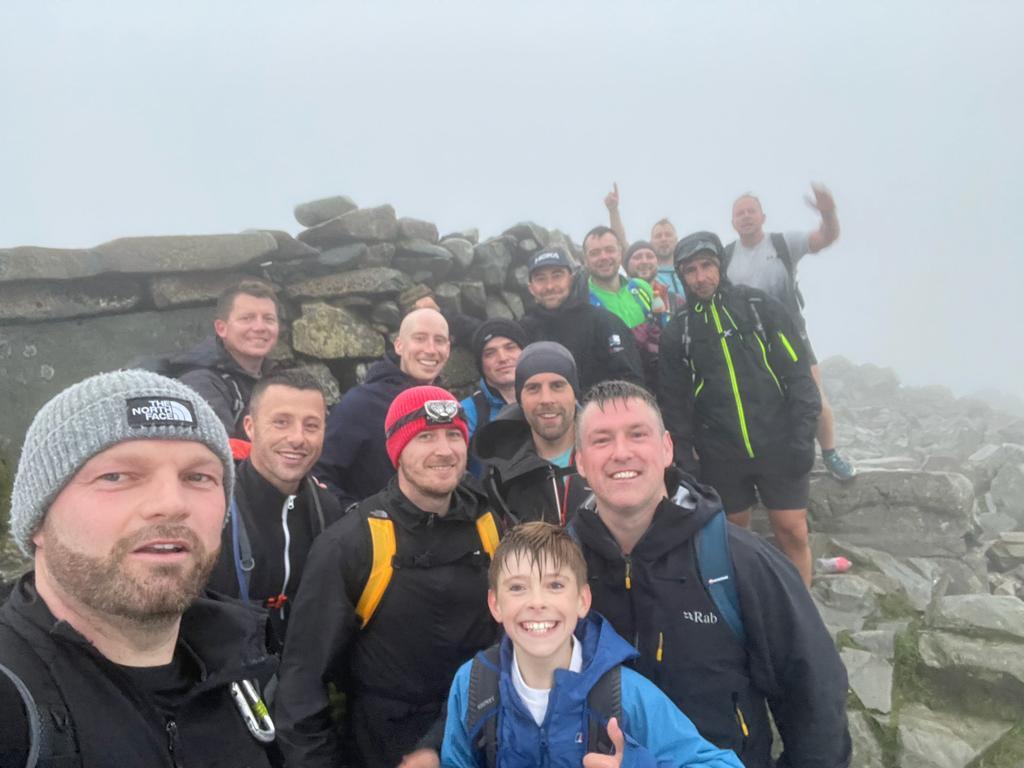 3 months ago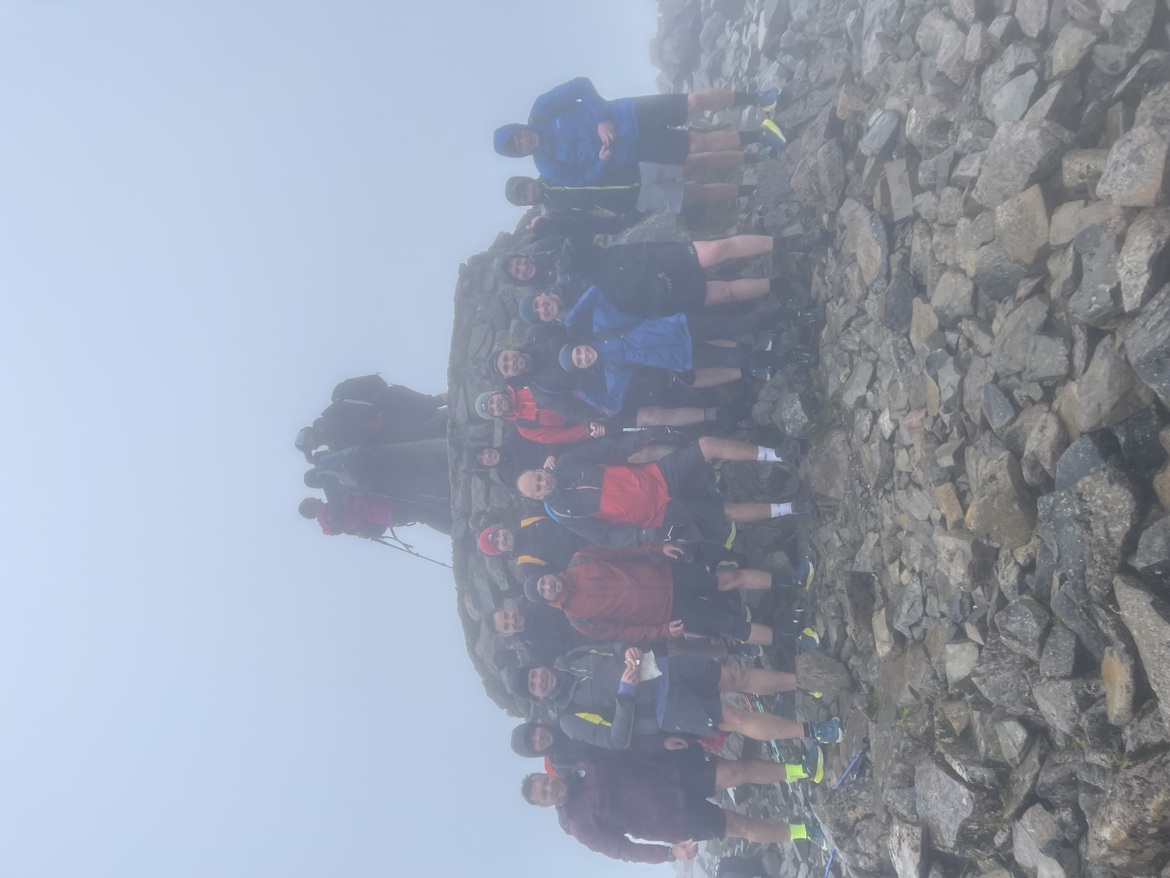 More great ways you can raise funds
We've smashed our £5,000 target - help us raise more
Your donations will help the great work CancerCare, PAPYRUS Prevention of Young Suicide and St. John's Hospice North Lancashire And South Lakes do.
Donate now