Recent donations
3 hours ago
Francesca Roberts
£10.00
Hey it's Liam, tell Pual I hope his parachute has been LOLER checked haha xx
£10.00
please donate anything helps to help support children amd babies with chd

Paul's Skydive for Young At Heart
Event date: 24th September 2022
---
Share this page with your friends:
My story
Hello it's Katie posting because dad can't social media. BUT! Dad, Paul Lawrence, is going to be doing a skydive on Saturday 24th September 2022 to raise funds for Young At Heart charity.
They are a small local charity, founded in 1982, offering help and support to families of babies and children diagnosed with heart defects who are under care of Birmingham Children's Hospital. All these children and their families have spent many weeks/months in hospital undergoing major heart surgery. Some children have had numerous operations throughout their short lives. Sadly, some do not survive and for others their only hope is a heart transplant.
Young at Heart provide a critical support line with regular ward visits, telephone support line and parents social forum groups. I Myself have attended events such as legoland, Dudley zoo, a play village and a mums afternoon tea all arranged by Young At Heart. These days out have given me chance to talk other families in my situation, ask all the questions I have and have given Acer the chance to meet children that our special just like him!
This charity doesn't receive any funding via the hospital and will be more than grateful for any donations received. They have helped us continously and we are more than happy to try to give back 🖤
Thank you ❤️
---
Thank you for checking out my page. Making a donation is fast, easy and secure thanks to Give as you Live Donate. They'll take your donation and pass it onto UK Skydiving Adventures Ltd.
My updates
1 month ago
In my eyes he is perfect and his recovery really couldn't be going any better. We're still looking at future operations, but these won't be until his a little bigger so they can see how everything develops.
My only advice to other parents in this situation is: don't look into it too much because you'll drive yourself mad. Also make sure you talk to someone about how you feel. If I didn't have my partner, I don't think I'd have coped half as well as I have. The medical staff all know what they are doing, all know what's needed and the hospital is the safest place to be.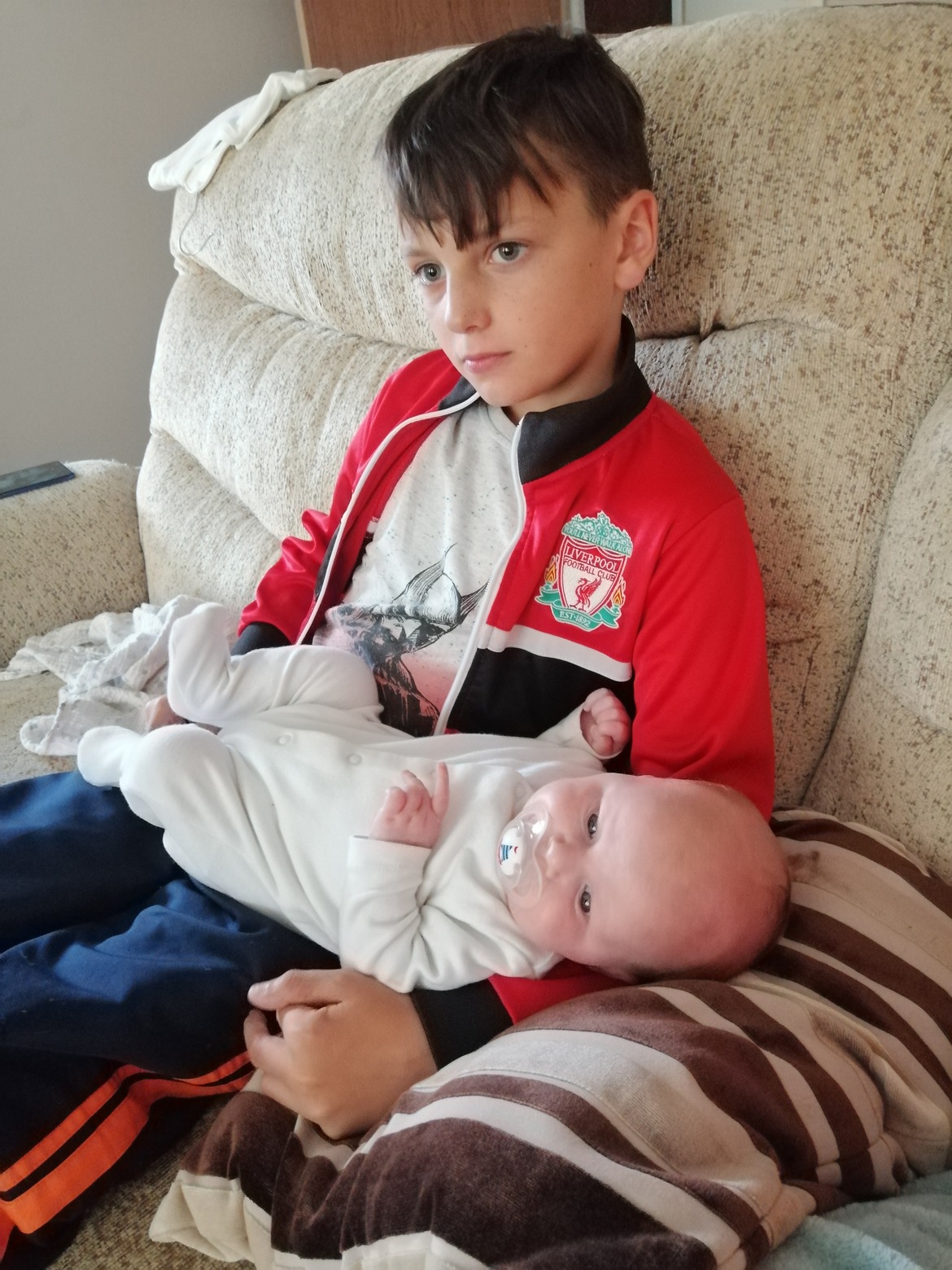 1 month ago
At one week and four days Acer had open heart surgery. I cried pretty much the entire time he was in theatre, even though I knew it was the best place for him. It wasn't like I hadn't cried every day since finding out his diagnosis anyway.
When we saw him in recovery, I broke down. There were machines and wires all hooked up to my tiny 6lb 12oz baby, but all that machinery was needed to help my little boy. He came off the sedation a day later, the morphine made him look so out of it, it broke my heart.
The day after we were moved back up to the ward and I could hold my little boy again. Slowly he was weaned off the oxygen and medication and started to look like a normal healthy baby. A week post op and we were looking at the possibility of coming home! I was shocked and over the moon.
Two days later we were in the car driving back to our home. It's now been a week since we've been home and it's hard. I have to give Acer three different medicines three times a day, I'm constantly worrying about his heart rate and breathing. But unless you knew about his operation or heart then you'd be none the wiser that my baby was seriously unwell.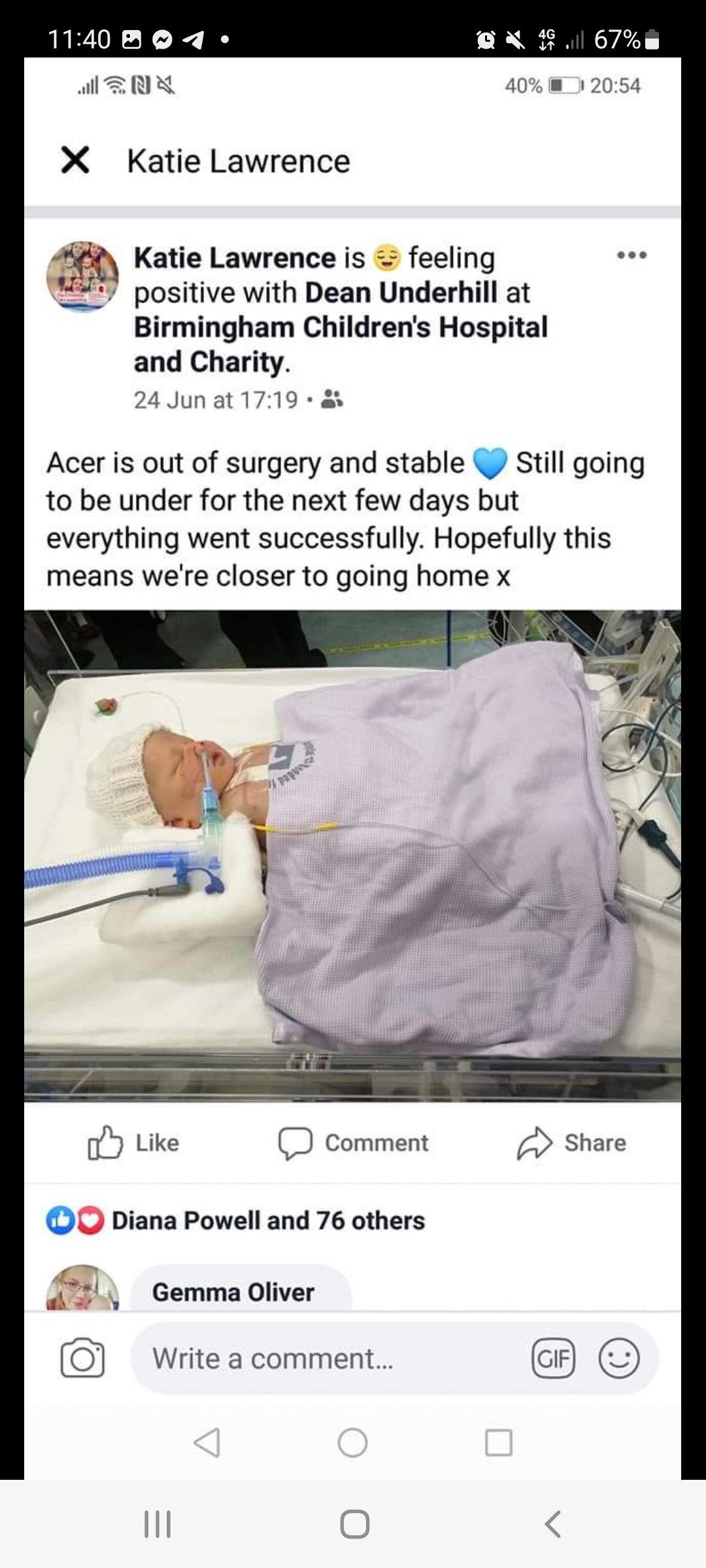 1 month ago
At my routine 20 week scan, we were told they just couldn't get decent photos due to the baby's position. However, this wasn't the case. We were sent to Birmingham Women's Hospital for a detailed heart scan. That's where me and my partner were told our little boy's pumping chambers are the wrong way around, one is smaller than it should be and he has a whole in the middle, meaning the blood mixes.
This being our first meant our world came crashing down. The consultant and midwife said that our baby would be really unwell, need open heart surgery and possibly multiple surgeries and that we should think about a termination. For us this wasn't an option as we were completely in love with our baby.
We continued the pregnancy, but also had to have a heart scan every month as well as heartbeat checks every two weeks. My waters broke at 36 weeks and four days, and Acer arrived at 36 weeks and six days. I was completely relieved when I heard him cry.
I got a quick hold before he was rushed off to intensive care. He was in intensive care for two days before being transferred to Birmingham Children's Hospital. Once we arrived there it really hit home how many babies have major heart defects. In a way this was a relief because I knew it wasn't just us going through this.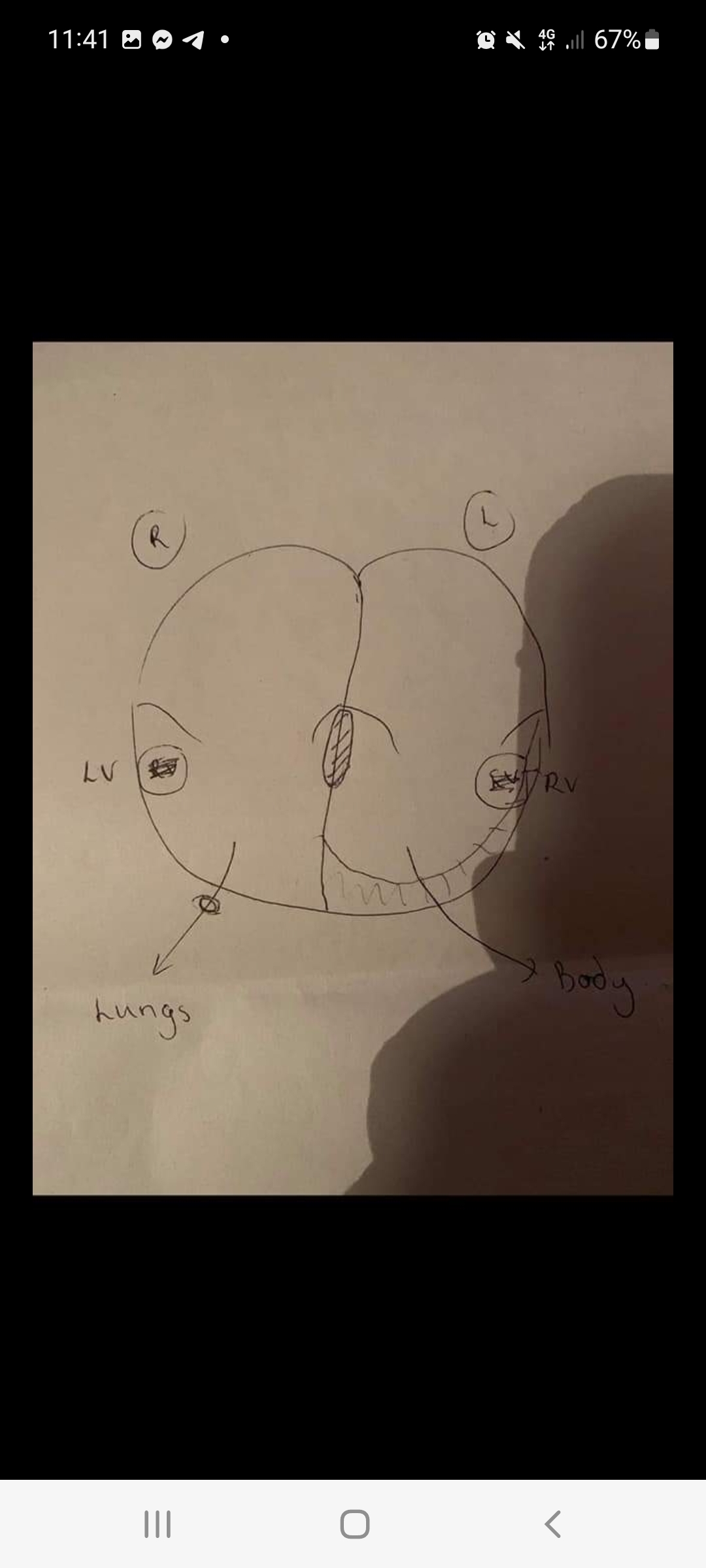 1 month ago
For anyone who hasn't seen my dad before here he is with Acer ❤️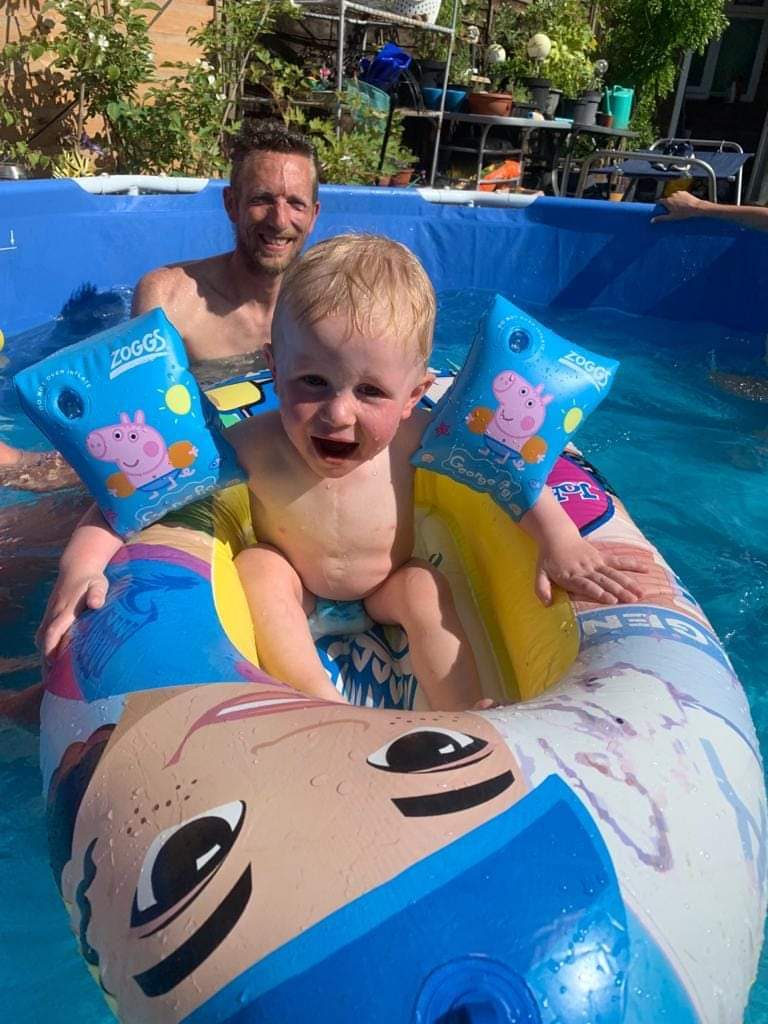 More great ways you can raise funds
Help me reach my £500 target
Your donations will help the great work UK Skydiving Adventures Ltd do.
Donate now