Recent donations
Great going Ram! All the best for future runs!! 👍🏻
1 month ago
Neelakantan Murthy
£108.00
+ £27.00 Gift Aid

Ram Nandula is raising money for Chinmaya Mission UK
Welcome to my fundraising page!
---
Share this page with your friends:
My story
Hi! My name is Ram Nandula, and I'm incredibly excited to be running the London Marathon this year. This, of course, is no easy feat, and I have been preparing for this one-in-a-lifetime opportunity for quite some time now. For years, I have been passionate about Yoga and Karate, and have looked to these activities, along with Cycling, Running and Badminton, to enhance my endurance and overall fitness. They have also served as delightful hobbies of mine, and over time, have formed significant parts of my life.
Furthermore, I have developed my resilience and stamina through partaking in a variety of long-distance challenges, including a half marathon. As well as that, I am no stranger to 10km runs (i.e., Race for Life), and have also done the London - Essex 100 mile cycling – no-doubt an arduous and demanding experience, but nevertheless a rewarding one that I look back on with pride.
Although running this marathon will be a huge milestone for me, it feels even better to know that I will be raising money for my charity, Chinmaya Mission, a wonderful organization to which I am endlessly grateful towards for giving me this opportunity. The work done by Chinmaya Mission is outstanding, and in order to support their cause, I need your donations.
So please donate generously to support them and as encouragement for me to run better and faster and help me cross that finishing line - both in terms of the Marathon and well as Fundraising!
Om tat sat...
---
Thank you for checking out my page. Making a donation is fast, easy and secure thanks to Give as you Live Donate. They'll take your donation and pass it onto Chinmaya Mission UK.
My updates
1 month ago
Please continue to support my cause and donate generously. Thank you all for your kindness and encouragement. 🙏🏻☺️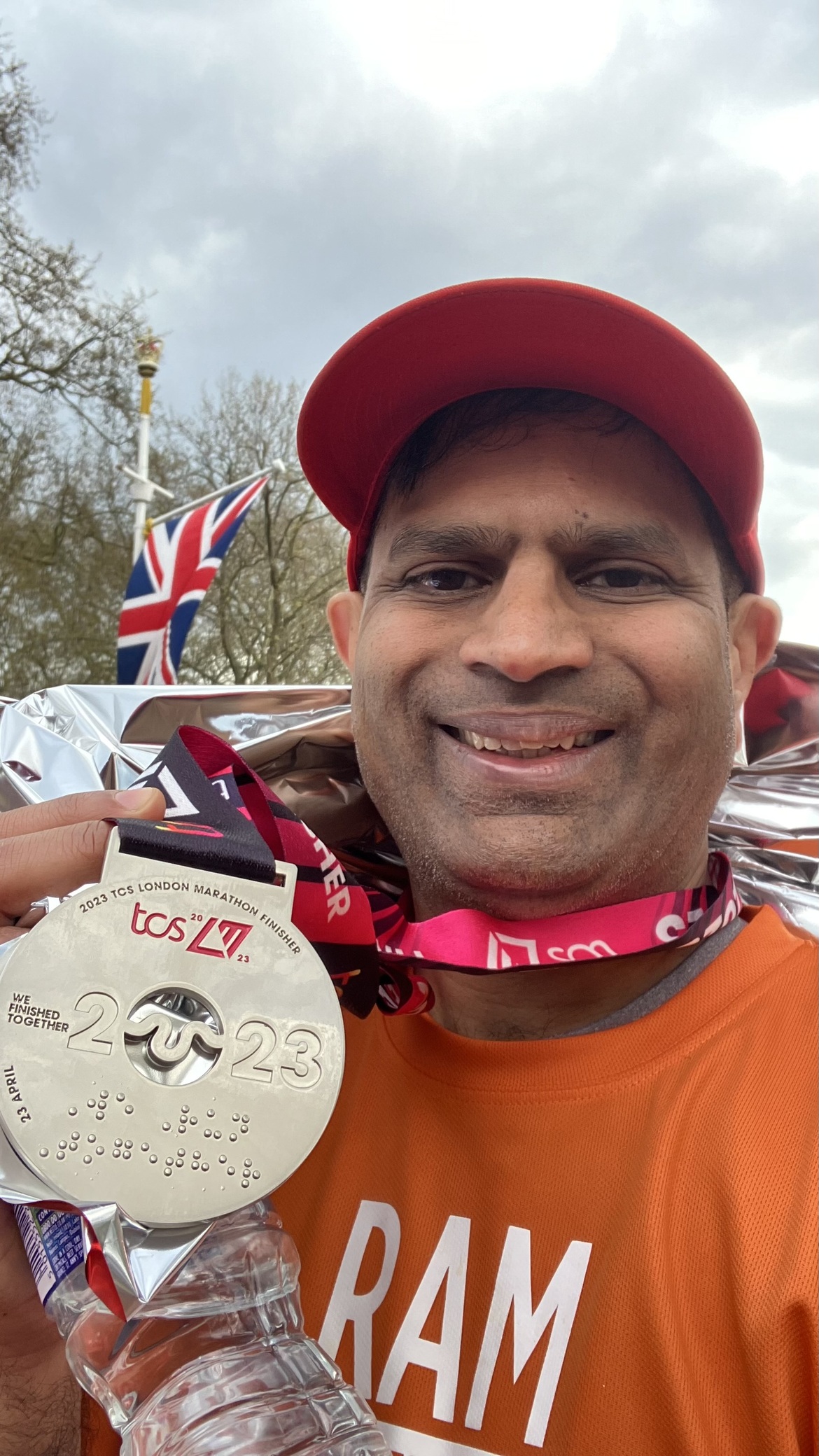 1 month ago
Managed to cross the finish line on the day despite some odds. Totally chuffed!
Thanks a lot all for your online (and offline donations). Sincerely appreciate it. 🙏🏻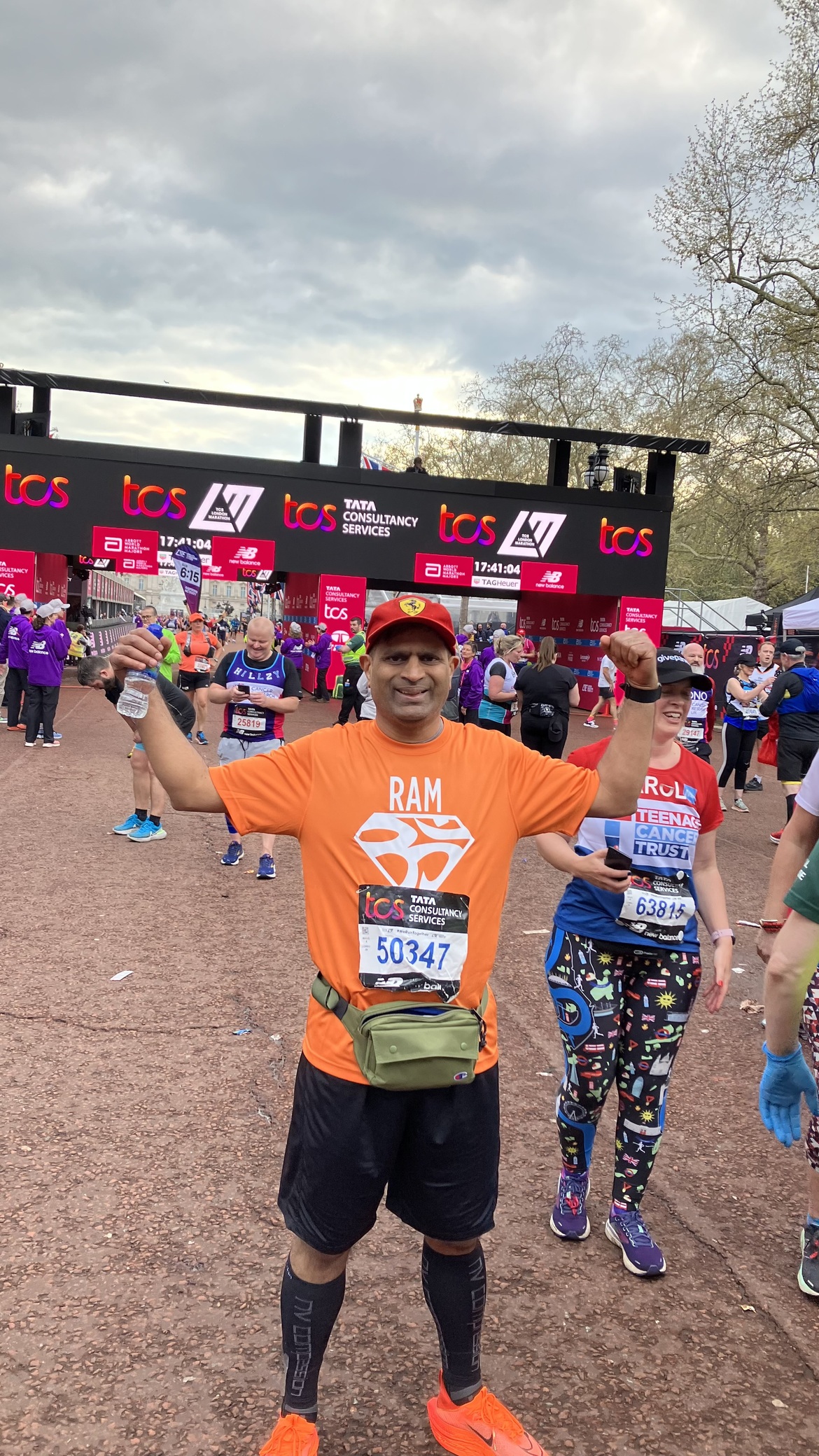 Ram Nandula is fundraising for
Chinmaya Mission UK
Charity number: 1077622
Ram Nandula is fundraising as part of
London Marathon 2023
23rd April 2023
More great ways you can raise funds
Help me reach my £4,000 target
Your donations will help the great work Chinmaya Mission UK do.
Donate now