This page is closed and is not accepting further donations
Recent donations
11 months ago
Jane and Tony Clarke
£100.00
+ £25.00 Gift Aid
Well done Rosie - what a star!
11 months ago
Anna Antipova
£10.00
11 months ago
Rob Bristow
£150.00
+ £37.50 Gift Aid
11 months ago
Sophia Khan
Well done Orelie's mummy. Amazing. Next year New York?
11 months ago
fiona hobbs

Rosie Howell: London Marathon Challenge
Rosie Howell is raising money for Heathrow Community Trust and The Refugee Council
My story
I've taken on the challenge of running the 2022 London Marathon in support of Heathrow Community Trust and Refugee Council. It won't be easy - the furthest I've ever run is 10k, and I'd fallen out of the habit of regular running when the opportunity of a place came up. However, I was on the hunt for a big scary goal to work towards, and this seemed to fit the bill. After all, it's just about putting one foot in front of the other, right?!
I'm very fortunate to be running in aid of two amazing charities. Heathrow Community Trust supports communities in the boroughs closest to Heathrow Airport. Having spent a year as part of the Trust's grant review panel focusing on projects supporting young people, I know how much of a difference the funding makes to improving the quality of life of beneficiaries and I'm really pleased to be able to do something practical to support.
The funds I raise will be shared with Refugee Council which provides support to people who've had their lives and families torn apart by war, including those fleeing Afghanistan and Ukraine. From the point refugees arrive in the UK, Refugee Council offers practical support, advice and access to specialist help. They also campaign for improvements to the asylum protection system and inspire change in attitudes towards refugees and people seeking asylum.
Thank you for your support!
---
Thank you for checking out my page. Making a donation is fast, easy and secure thanks to Give as you Live Donate. They'll take your donation and pass it onto Heathrow Community Trust and The Refugee Council.
My updates
12 months ago
Thank you so much for all the support - whether it's donations or words of encouragement, any contribution is so very welcome.
Yesterday I went to collect my race number. It's made it all seem very real and pretty scary! Travelling from Waterloo across to Docklands and seeing the barriers already going up along the route brought home just how far 26.2 miles really is!
I'll be spending the next few days resting and eating all the carbs I can get my hands on. Hope to see some of you along the route on Sunday!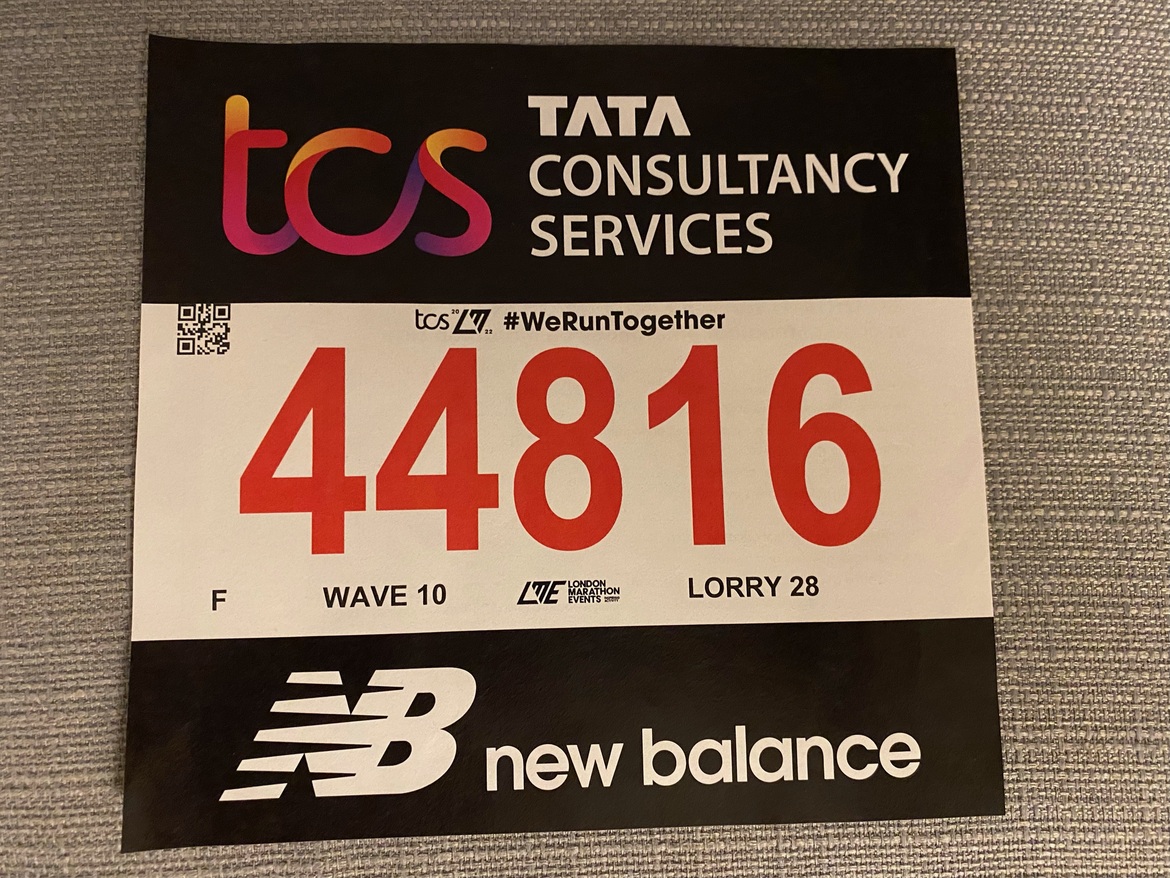 1 year ago
1 year ago
With less than 4 weeks to go until Marathon Day I thought I'd share an update on my progress. Training through the summer has been tricky at times. While I've been thankful for light mornings and evenings, fitting in long runs around holidays and heatwaves hasn't always been easy! I've not managed quite as many miles as I'd have liked but I've also remained injury free, so I'm on track for the big day.
Yesterday I completed the Bedford 20 Miles as my longest training run. It certainly wasn't easy but I made it to the end and it was great preparation for the Marathon. I can't quite believe that I'll have to do 20 miles plus another 6.2, but at least I have a few more weeks to get ready!
Thank you for all the support so far. Having the charities in mind definitely provides additional motivation and your donations will make a real difference.
16.4km distance
1:52:44 time
6:49min/km speed
5738m distance
0:35:09 time
6:06min/km speed
More great ways you can raise funds