This page is closed and is not accepting further donations
Recent donations
1 month ago
Brendan Keane
October sub for Zoomergos.
Zoom ergo sub for September
£100.00
+ £25.00 Gift Aid
Great cause Judith! Thank you!
May sub for Zoomergos ( bit late!)

Safe Shared Waters
Event dates: 31st March 2023 – 1st October 2023
Judith Packer & Zoom Ergos Community is raising money for RNLI and British Rowing Charitable Foundation
My story
RNLI and Rowers share a love of and respect for water.
Safety is a priority for rowers both in training and competition. Trained safety cover is an essential and integral part of rowing coaching. All around the country and coast, there are close relationships between Rowing Clubs and their Local RNLI stations.
This campaign is to raise funds to support safe enjoyment of water in the North West around The Wirral, Merseyside and Liverpool.
Rowing takes place at two Dock based locations which require safety cover for training: The West Float in Wallasey on The Wirral
www.lvrc.co.uk and at Liverpool Watersports Centre Mariners Wharf - Queens Dock www.merseyrc.com.
RNLI provide cover for members of the public along the beautiful but often dangerous Wirral and Liverpool coastlines.
We are raising funds to cover two RYA2 training course for a volunteer Rowing coaches to enable more young people to safely explore the water and enjoy all the benefits being part of a rowing community can give.
The RNLI West Kirby branch is fundraising to replace their existing well used but aged inshore lifeboat: Since 1966, it has launched more than 894 times and saved 225 lives.
Any monies raised will be split 50%/50% between RNLI West Kirby Lifeboat Appeal and British Rowing Charitable Foundation also known as Love Rowing.
Thank you.
---
Thank you for checking out my page. Making a donation is fast, easy and secure thanks to Give as you Live Donate. They'll take your donation and pass it onto RNLI and British Rowing Charitable Foundation.
My updates
4 weeks ago
4th November 2023
A massive THANK YOU to all who have donated to our fundraising challenge over the summer. We will put the funds straight to work and give you an update soon! Many thanks ALL!
4 months ago
Massive thanks to all who have donated so far.
'West Kirby RNLI: What's it like to save a life?'
If you have 5 mins, do listen to this recorded by BBC Radio Merseyside (@bbcmerseyside) with RNLI West Kirby this week
'With miles of coastline to look after, the @RNLIWestKirby lifeboat crew can get a bleep on their pagers at any time. #westkirby
5 months ago
What an amazing location - full of potential yet in one of the most deprived living areas in Liverpool but easy to access by many young people in the area.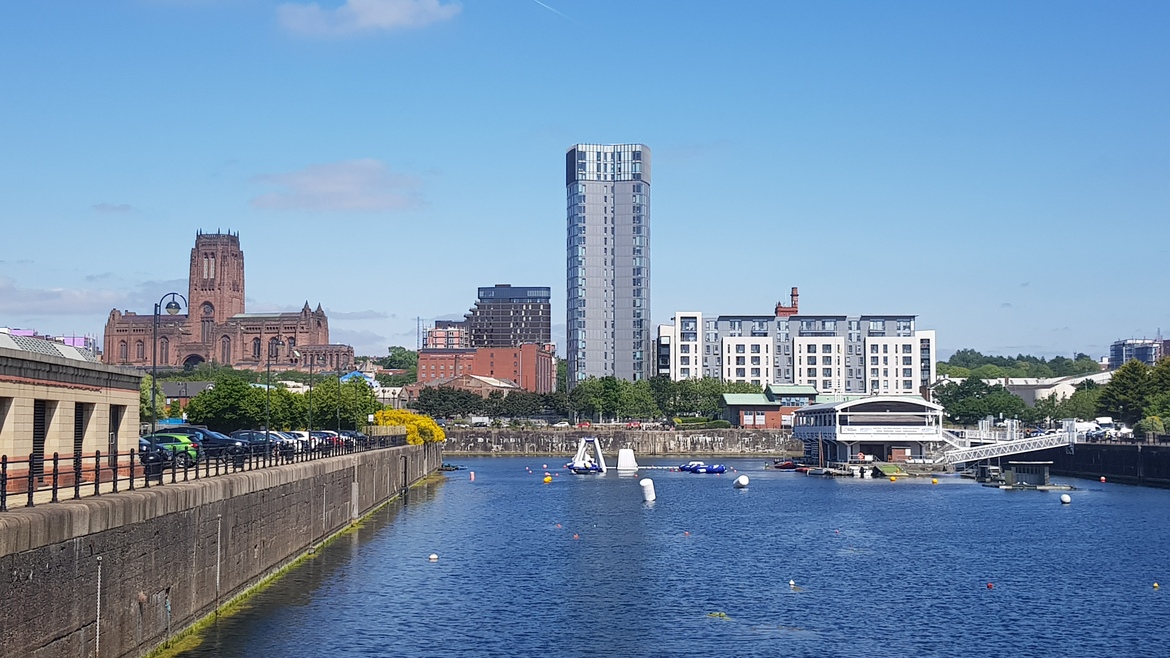 5 months ago
1st June i visited Mersey Rowing Club at their location on one of Liverpool Docks, They boat out of the Watersports Centre in sight of Liverpool's Anglican Cathedral - the biggest in England.
Our fundraising will go to help train one of the new coaches this Autumn to safely handle their power boats and thus be able to take children out on the docks rowing. This is their landing stage.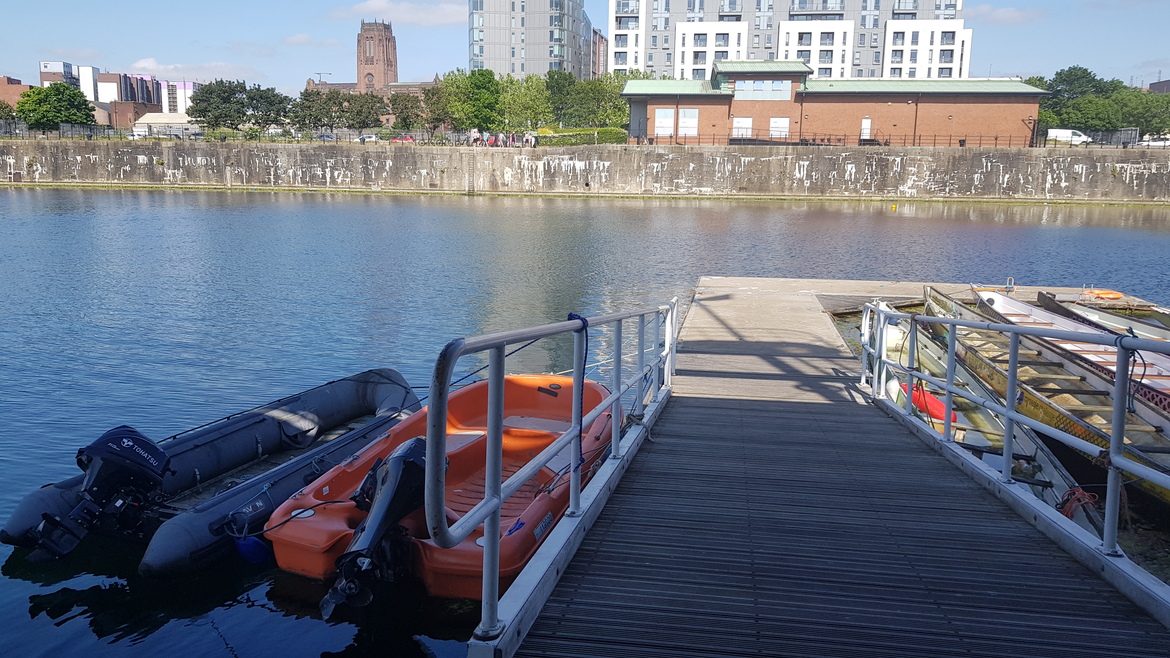 5 months ago
The West Kirby Lifeboat Station building is based just at the end of the new Flood Defences that are being installed - all ready for the 1000s of summer visitors and winter waves. There is quite a tide - at low tide you can walk out to Hibre Island and despite great Lifeguard cover, there are still chances people can get into difficulty - so every second counts. Thanks for your support.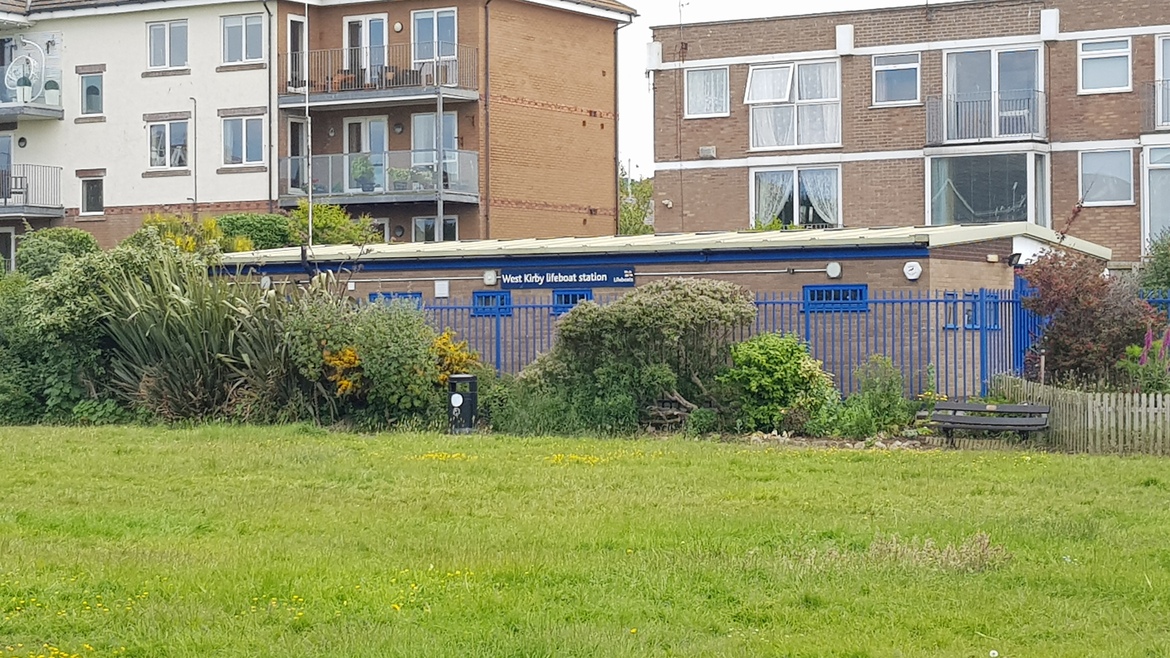 More great ways you can raise funds