This page is closed and is not accepting further donations
Simmy and Edward's skydive for Camp Simcha
Event dates: 12th October 2018 – 4th May 2019
My story
Hi everyone!
For our birthdays we've chosen to do a 10,000ft skydive because we lack judgement. We're doing this in aid of Camp Simcha, a charity that works to improve the quality of life for Jewish families affected by serious childhood illness.
Camp Simcha is an amazing charity that provides support, therapies, respite care and enjoyable activities for children with serious illnesses and their families. This is such an important service that helps relieve the burden of serious ill health in a way that is not covered by many other organisations.
Instead of any gifts we'd appreciate it if you could make a small donation to Camp Simcha, and in return you can enjoy the thought of us falling out of an aeroplane. If you'd like to find out more about Camp Simcha's work you can go to www.campsimcha.org.uk/about-us-landing/
Thank you so much for your support!
Simmy and Edward
A portion of the sponsorship raised may be used to pay for part or all of my jump costs. A minimum of 50% of what is raised will go to Camp Simcha
---
Thank you for checking out my page. Making a donation is fast, easy and secure thanks to Give as you Live Donate. They'll take your donation and pass it onto UK Skydiving Adventures Ltd.
Simmy and Edward is fundraising with
UK Skydiving Adventures Ltd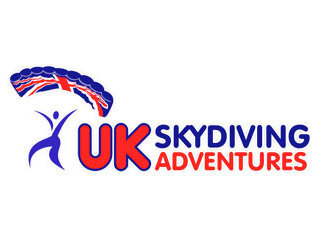 Recent donations
4 months ago
Harriet & Peter Brostoff
Good luck to you both!
5 months ago
Anonymous
This money is exclusively sponsoring Simmy Wahnon, it's a wonderful cause. Pshoch.
£5.00
6 months ago
Martyn Wolff
B'hatzlacha
6 months ago
Robin, Mo & Miri
7 months ago
Leah Ezekiel
7 months ago
Hilary Caplan
Please do not contact me this is just for this particular do
7 months ago
Wouter
I also offset your emissions
7 months ago
Marc & Nicole
Good luck both of you
7 months ago
Rebecca Taub
Good Luck!!
More great ways you can raise funds