Amanda Smith is raising money for Goring Church Of England Primary School PTA
Smith Family 10K our Way!
Event date: 28th March 2021
---
Share this page with your friends:
My story
Raising money for Goring Primary School through completing the 10K your Way
---
Thank you for checking out my page. Making a donation is fast, easy and secure thanks to Give as you Live Donate. They'll take your donation and pass it onto Goring Church Of England Primary School PTA.
My updates
2 weeks ago
Last 10K walk completed yesterday and a 20K bike ride today. Well done Dexter!!
1 month ago
2nd 10K walk completed in half term. It was a lovely sunny day and there was a promise of a treat at the end but Dexter did well and only had to have one lie down!!
2 months ago
Thanks to those who have sponsored us. Dexter has a task from his Uncle to complete a 10K walk and then a 20k bike ride to get his donation. Bring on the challenge!
3 months ago
10K completed on 3rd Jan. Decided we'll complete 10K each month for Jan, Feb and March
Amanda Smith is fundraising as part of
Goring 10K Your Way
28th March 2021
Join event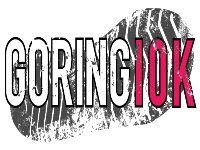 More great ways you can raise funds
Help me raise more
Your donations will help the great work Goring Church Of England Primary School PTA do.
Donate now