Recent donations
3 hours ago
Alison & David
£100.00
+ £25.00 Gift Aid
Good luck James, Peter and Simon!
4 days ago
Clive Wilkinson

Simon, James, and Peter Errington are raising money for Down's Syndrome Association and Breast Cancer Now
St Albans Half Marathon 2023 for Helen
Event date: 11th June 2023
---
Share this page with your friends:
Our story
We are remembering Helen Errington, who died of breast cancer on the 1st March 2023 at the age of 61. Helen was a dearly loved wife to Simon, mother to James and Peter, and friend to countless people from the large variety of activities and interests that she had in life.
Simon, James, and Peter will be taking part in the 2023 St Albans Half Marathon on June 11th, with Simon and Peter doing 5km and James the full Half Marathon. Helen herself ran in this event multiple times in the past, and we would love to raise money for our chosen charities alongside those supported by the event, including Mount Vernon Cancer Centre where Helen recieved treatment.
We would like to raise money in Helen's memory for the Down's Syndrome Association, a cause close to Helen and the family's heart as Peter has Down's Syndrome; and Breast Cancer Now, to help support others afflicted by the same disease that Helen fought so courageously.
She always threw herself into everything she took on, be it Girl Guiding, Scouting, Orienteering, Running, Gardening, and much more besides. We remember her positive spirit and can-do attitude, exemplified through her battle with cancer and her determination to never let it get her down.
---
Thank you for checking out our page. Making a donation is fast, easy and secure thanks to Give as you Live Donate. They'll take your donation and pass it onto Down's Syndrome Association and Breast Cancer Now.
Our updates
5 days ago
One week to go before the big day and we wanted to say a huge thank you to everyone that has donated in memory of Mum - we have been blown away by the generosity.
Team Errington (+ Wendy) warmed up for the race at St Albans Parkrun today, and we can't wait for Sunday to come.
Any more donations or sharing of the page would be incredible, and if anyone wishes to come down to Verulamium on Sunday to cheer us on the 5km is at 8:50am, the Half Marathon 10am.
Thank you so much again,
Simon, James, and Peter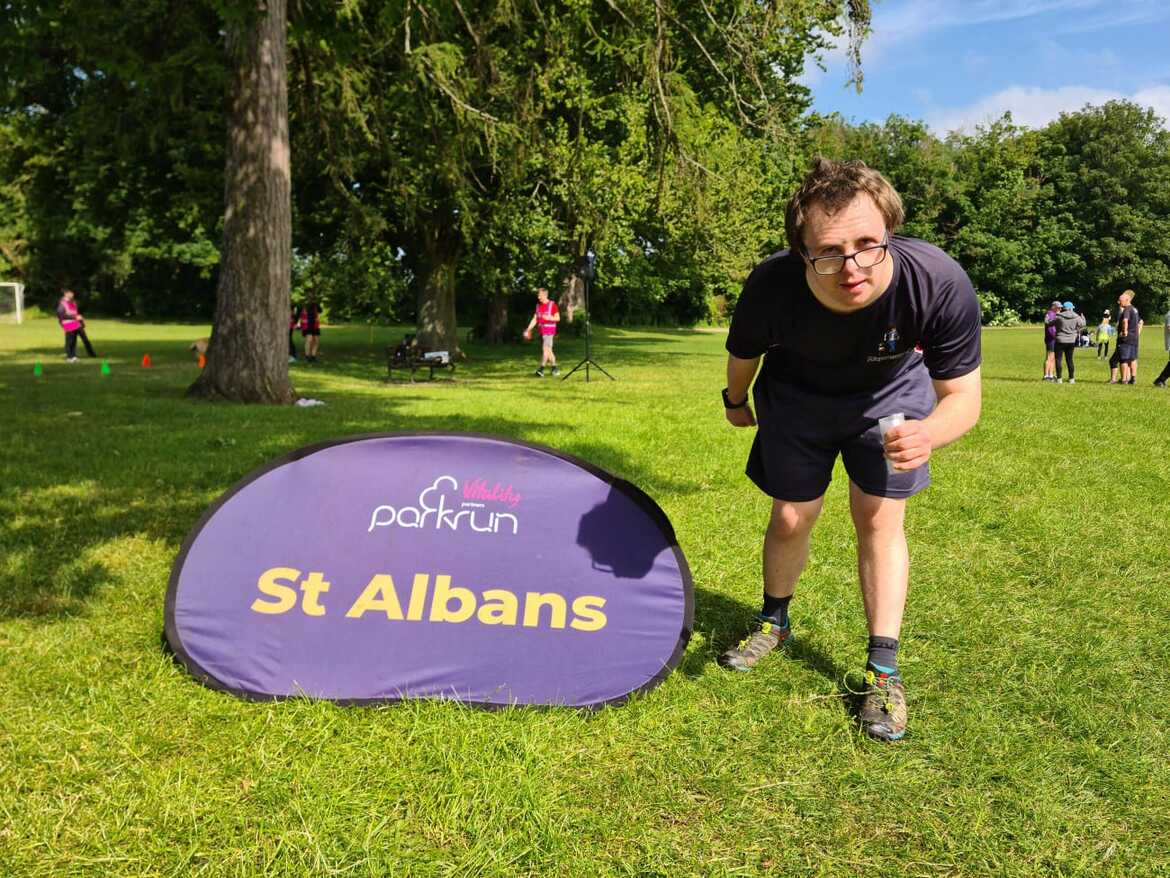 This page is in memory of
Helen Errington
Simon, James, and Peter Errington are fundraising for 2 charities
More great ways you can raise funds
We've smashed our £1,500 target - help us raise more
Your donations will help the great work Down's Syndrome Association and Breast Cancer Now do.
Donate now