Recent donations
Fab toppers that deserve appreciation and donations! Well done all.
15 hours ago
Lkodati2023@gmail.com
£10.00
£10.00
This is truly inspiring - keeps making smiles, thank you.
Love seeing these well done
21 hours ago
Christine Coppard
2 days ago
Julie Adams-Moore

St Albans Postboxes 2023
Event dates: 1st December 2023 – 30th January 2024
St Albans Postboxes Team are raising money for Herts Mind Network and Cancer Hair Care
---
Share this page with your friends:
Our story
Back for our sixth year, yarnbombing the postboxes of St Albans and the surrounding area. Woolly Christmas magic supported by local businesses and the local community, who have raised over £100 000 for local charities since December 2018.
All the #stalbanspostboxes toppers are made with love, imagination and possibly some swearing, and at no cost, by volunteers.
Business sponsors generously gave their money.
Admin, emails, phone calls, helpers, web designers and hosters, map artists, app designers, photographers, Facebookers, bloggers, Instagrammers, all donating time and expertise behind the scenes.
We choose charities for the work that they do locally and for the wide range of people they support in and around St Albans.
ALL money received for the topper sponsorship is paid direct to the charities. Admin and support is provided by Clare and team at Atlas Translations; and Candy Stuart and Lucy Dronfield co-ordinate the fabulous volunteers on the yarnbombing team – who work practically all year!
---
Thank you for checking out our page. Making a donation is fast, easy and secure thanks to Give as you Live Donate. They'll take your donation and pass it onto Herts Mind Network and Cancer Hair Care.
Our updates
1 week ago
What a fabulous launch today! We can't wait to see the donations coming in from the community now. #stalbanspostboxes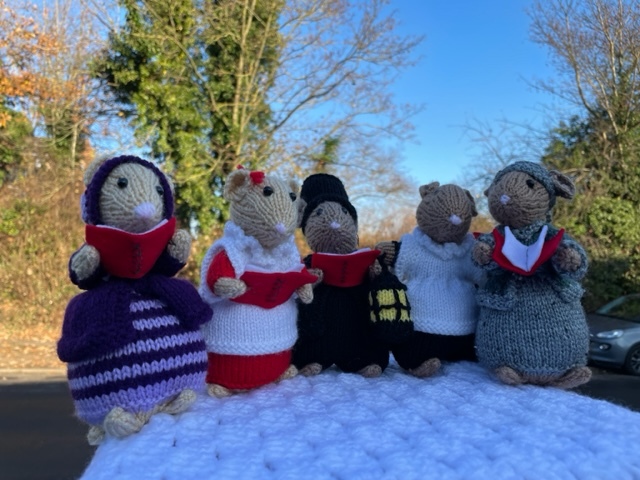 2 weeks ago
Today we hit £10k of donations, mostly from our wonderful business sponsors. Our charities are thrilled with the support so far - thank you all!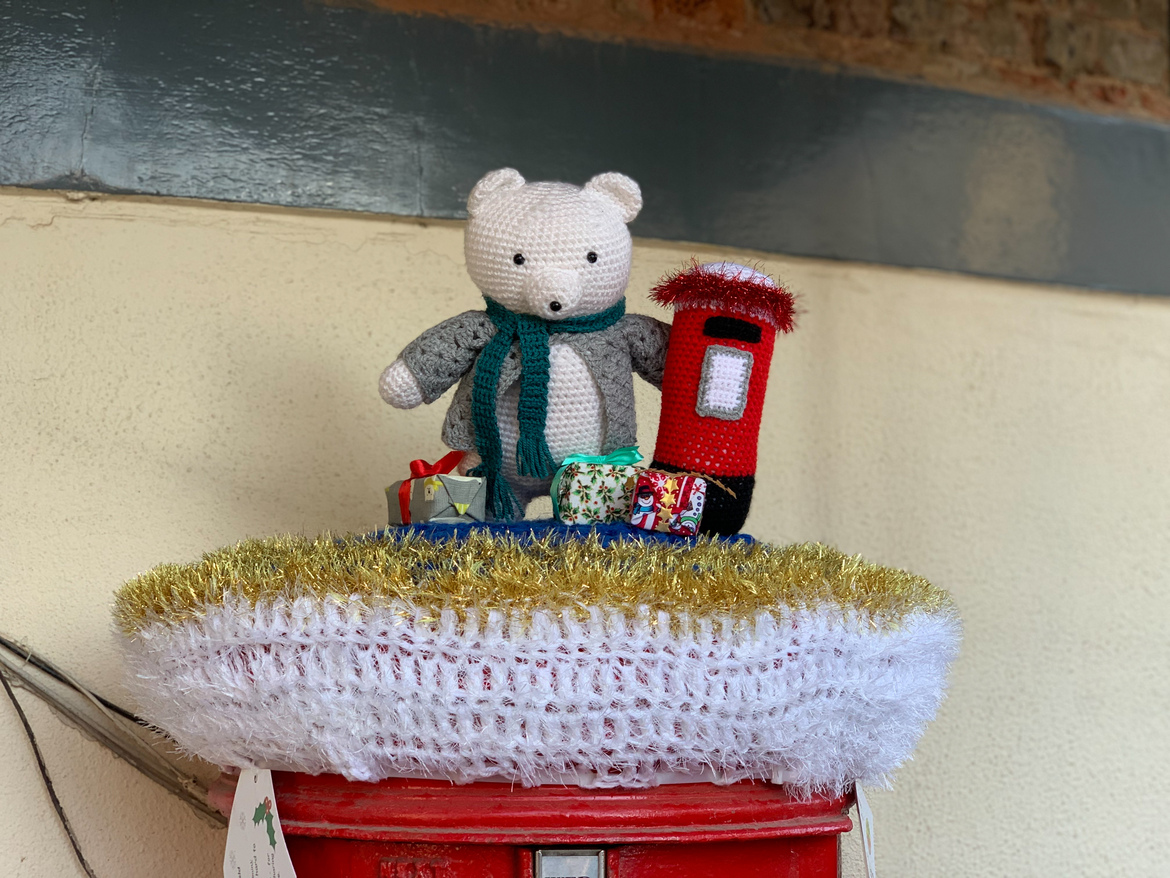 3 weeks ago
Wow, £9000 of donations now!
Delighted to have some of our regular supporters on board again, with a number of new ones joining the postbox fun.
We still have a few toppers left that need businesses to sponsor them, so don't delay if you've been considering it. £100 donation secures a topper for your business, your group, your street, or your family!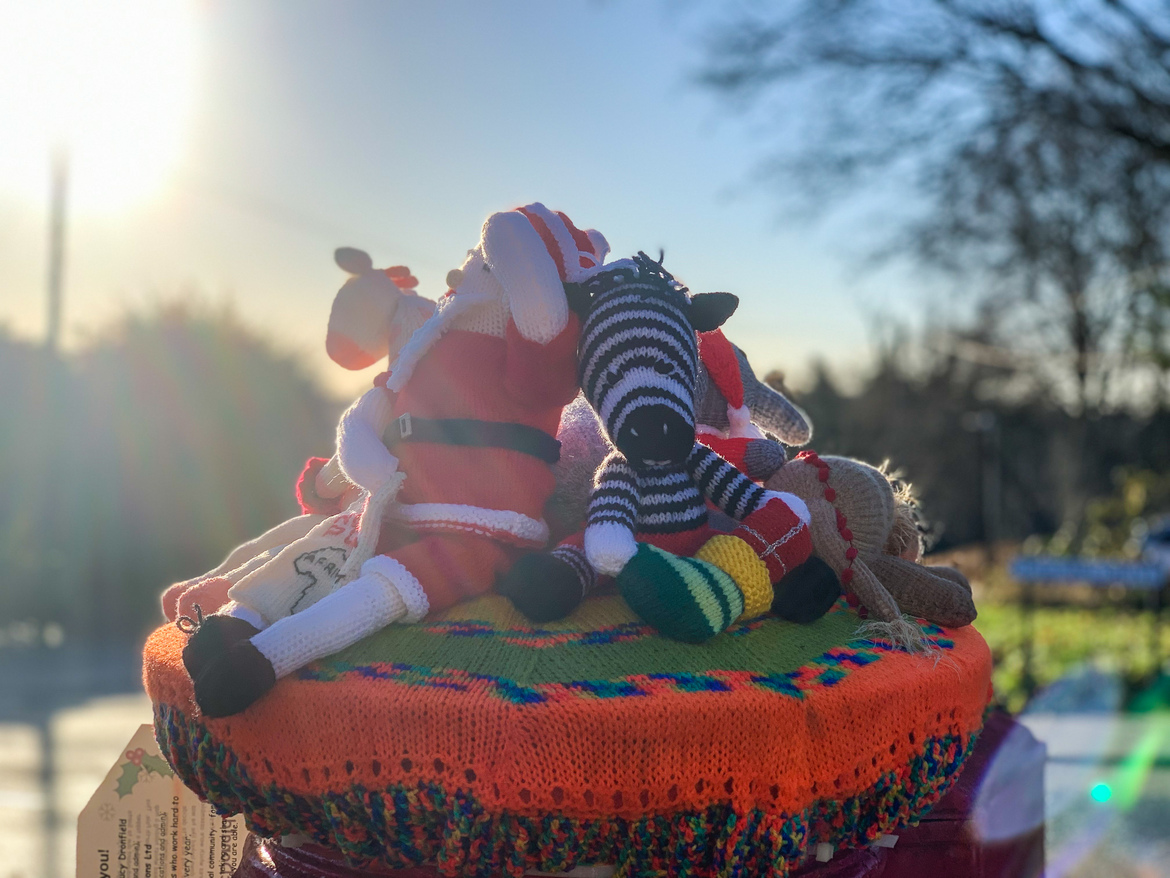 1 month ago
Forty two fabulous businesses - pubs, churches, dog walkers, residents associations and more - have now signed up to sponsor a topper. More are needed, so do spread the word! Thanks for the support - and the donations!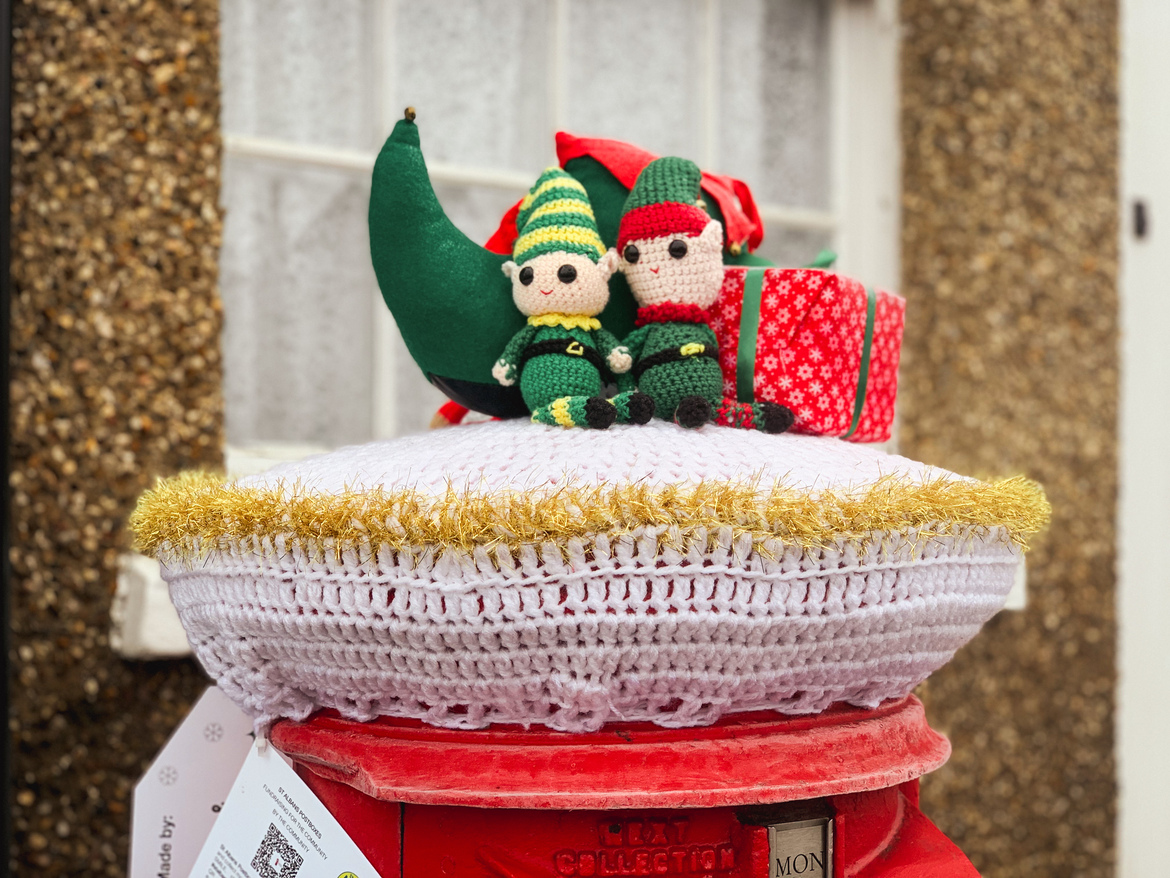 1 month ago
Today we contacted our business sponsors who are such an important part of St Albans Postboxes. Within minutes we have our first sponsors - June Cory Limited, Holy Lama, Holiday Inn Express St Albans for starters. Hurray!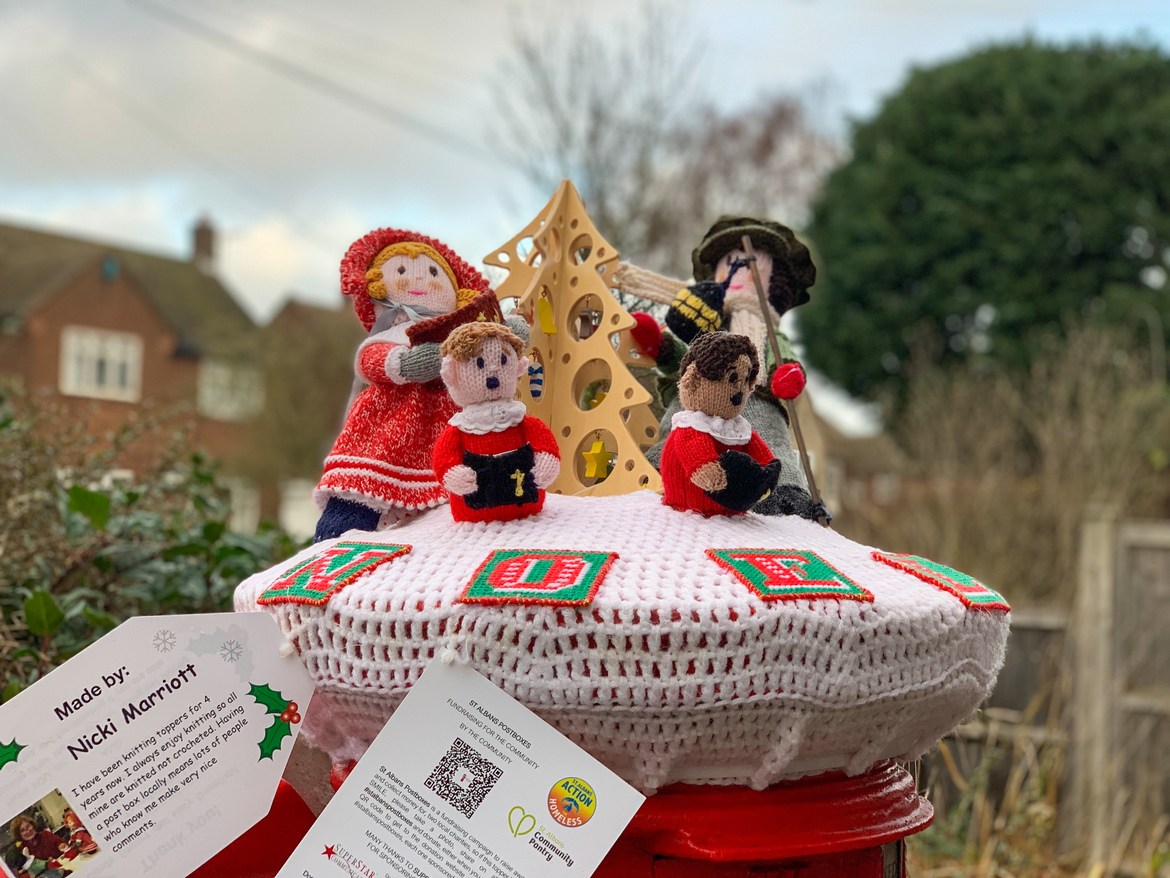 More great ways you can raise funds
Help us reach our £20,000 target
Your donations will help the great work Herts Mind Network and Cancer Hair Care do.
Donate now