Team Titterington are raising money for The Change Foundation
Team Titterington Take to the Tracks
---
Share this page with your friends:
Our story
As part of Principal Insurance's support of the Change Foundation, Dave, Wilf and I will be completing this challenge and we'd really appreciate any donations - no matter how small.
Let's be honest here, Wilf will complete this easily with the least amount of moaning, less can be said for DT haha! And those who know where we live know that at some point in each walk we will have to scale at least one epic hill climb causing even more moaning from DT so if you don't donate in recognition of the walking element, please consider donating to recognise the pain from the ear ache Wilf and I will be subjected to!!!
We will be walking the equivalent lengths of 12 motorcycle racing circuits over 12 days in aid of the Change Foundation a total of 56.8km.
The Change Foundation is an award-winning charity that uses sport to change the lives of marginalised young people. They deliver targeted long-term interventions for the most vulnerable young people through Coach Mentors with lived experience, providing regular sport, personalised mentoring and work-related opportunities.
• Day 1: Ricardo Tormo, Spain: 4.0km
• Day 2: Red Bull Ring, Austria: 4.3km
• Day 3: Philip Island, Australia: 4.4km
• Day 4: Buriram, Thailand: 4.5km
• Day 5: Autodrom Termas de Rio Hondo, Argentina: 4.6km
• Day 6: Bonus Round! Mondello Park, Ireland: 3.5km
• Day 7: Twin Ring Motegi, Japan: 4.8km
• Day 8: San Morino: 5.0km
• Day 9: Motorland Aragon, Spain: 5.3km
• Day 10: Brno, Czech Republic: 5.4km
• Day 11: Circuit of the Americas, USA: 5.5km
• Day 12: Sepang, Malaysia: 5.5km
---
Thank you for checking out our page. Making a donation is fast, easy and secure thanks to Give as you Live Donate. They'll take your donation and pass it onto The Change Foundation.
Team Titterington are fundraising as part of
Cover the Circuits
9th November 2020
Join event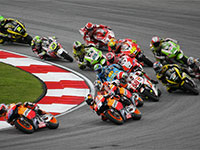 Recent donations
6 days ago
Naomi Lanagan
xx
2 weeks ago
Kay & Paul
Good luck
2 weeks ago
David Thompson
Good Luck!
2 weeks ago
Andrew Loynes
2 weeks ago
Ric
Well in - enjoy!!!
£10.00
2 weeks ago
Jake Kelly
Good luck!
£5.00
2 weeks ago
Penny
Great idea.
More great ways you can raise funds