Team Benchmark are raising money for Hillside Animal Sanctuary
London to Windsor Bike Ride
Event date: 8th September 2019
---
Share this page with your friends:
Our story
Thanks for taking the time to visit our donation page.
Team Benchmark are back to take on their third cycling challenge that is the London to Windsor bike ride on Sunday 8th September. After two previous cycling events in 2017 and 2018 they have opted for the scenic yet challenging 55 mile route from Richmond to the stunning Windsor Castle. They will be raising money for the deserving Hillside Animal Sanctuary.
Hillside Animal Sanctuary was founded in 1995 after witnessing the plight of the battery hen and has since helped and campaigned for animals in need, particularly those who are so routinely abused in the intensive factory farming industry.
Hillside is now home to over 3000 animals and is one of the UK's most successful campaigning organisations for the animals' cause. They have always known that one of the main reasons animals are left to suffer in factory farms is because people have little or no idea about the immense cruelty involved in their food production. Although most of their rescued animals have been saved from the farming industry, Hillside is home to nearly 2000 horses, ponies, donkeys and mules.
---
Thank you for checking out our page. Making a donation is fast, easy and secure thanks to Give as you Live Donate. They'll take your donation and pass it onto Hillside Animal Sanctuary.
Team Benchmark are fundraising for
Hillside Animal Sanctuary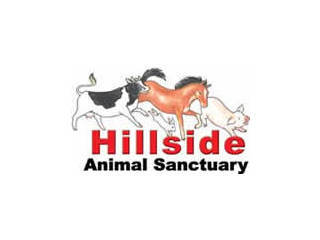 Recent donations
4 days ago
Alimak Group UK
Good luck from all at Alimak.
£100.00
4 days ago
Wayne Clarke
Well done everyone
4 days ago
Keith Lawson
well done to all
£20.00
6 days ago
gavin mackay
Very well done to everyone in team Benchmark, hope you have all recovered by now!
£55.00
6 days ago
Joe Laffar
Well done everyone
1 week ago
Anonymous
Well done all.
1 week ago
Graham Parker
Well done all......
1 week ago
Cara Stationery
Good luck to the Benchmark team from Cara Stationery
£25.00
More great ways you can raise funds