Recent donations
2 weeks ago
Robbert Swinden
£20.00
2 weeks ago
Robert Turner
£20.00
£20.00
Wishing good luck to you both!
2 weeks ago
Louise Henderson
£20.00
£10.00
Achieve the 1000 by end of this year and I'll double the donation!!

Leisha Marie is raising money for Prevent Breast Cancer and Macmillan Cancer Support
#TeamLeishafightscancer fundraising page 2023
---
Share this page with your friends:
My story
I would not have got through 2018 if it had been for the amazing support from my family and friends. I will never forget that first appointment! I don't think any one who hears the words "I'm sorry but it's cancer. Probably stage 2" ever does. The bottom fell out of my world in that instant.
I never thought it could get any worse. But in June 2022 it did! The words I never wanted to hear were spoken by my consultant " I am so sorry Leisha, but it's back and its spread"
So back to The Christie we have gone and after a whirlwind of scans, tests and appointments I am on a treatment plan which will  hopefully allow me to stick around for my amazing husband and son for as long as possible.
Life is so fleeting in the grand scheme of things and I want to spend the rest of mine surrounded by my nearest and dearest, they know who they are. I also want to raise as much money as I can for Prevent Breast Cancer and Macmillan. Both charities have been amazing in the support they are giving me.
I truly hope that eventually no other woman has to hear those dreaded words. It's a club no-one should have to join.
---
Thank you for checking out my page. Making a donation is fast, easy and secure thanks to Give as you Live Donate. They'll take your donation and pass it onto Prevent Breast Cancer and Macmillan Cancer Support.
My updates
1 month ago
Today Mike started his quest to run 1000k in a year. 👏👏👏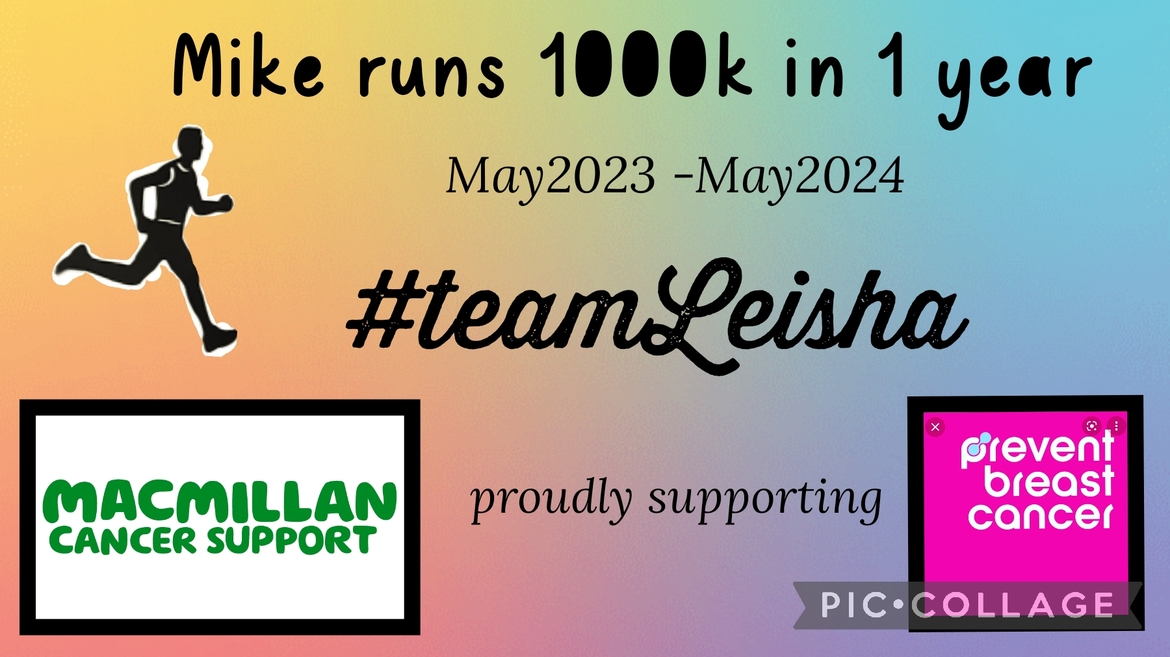 1 month ago
Coffee morning update April 23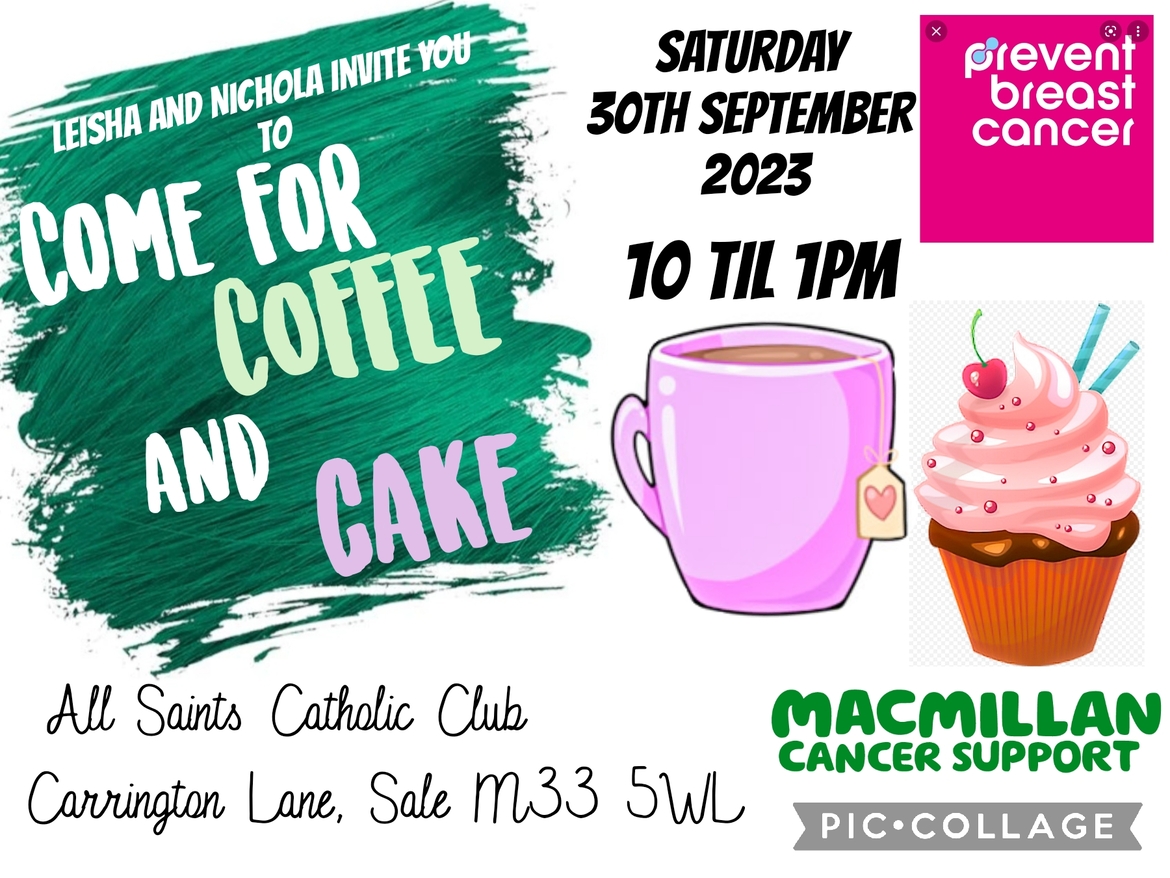 Leisha Marie is fundraising for 2 charities
More great ways you can raise funds
Help me reach my £1,000 target
Your donations will help the great work Prevent Breast Cancer and Macmillan Cancer Support do.
Donate now