Recent donations
£125.00
+ £31.25 Gift Aid
It's Christmas ... nearly
2 months ago
Kevin Norman on behalf of Projects Group Super 6
£135.00
Thanks to those who took part and supported these great causes.
4 months ago
Stephen Girling

TfGM Fundraising
Event dates: 11th February 2022 – 30th November 2023
TfGM Fundraising Committee are raising money for Emmeline's Pantry and The Christie charity
---
Share this page with your friends:
Our story
Thanks for visiting Transport for Greater Manchester's (TfGM) fundraising page.
We're proud to be supporting The Christie Charity and Emmeline's Pantry through both organisation-wide activity and events colleagues are participating in. Through this page you can sponsor us and donations will be quickly processed and passed to The Christie Charity and Emmeline's Pantry.
Give As You Live will claim Gift Aid on a charity's behalf where the donor is eligible for this - please ensure you give correct information about the nature of each donation when you make it, eg donations in exchange for a raffle ticket are not eligible for Gift Aid, but other donations are. You can also choose to cover the transaction fees so they are not deducted from your donation.
From everyone here at TfGM, we'd like to say thank you, and let you know that we appreciate all your support for any donations.
---
Thank you for checking out our page. Making a donation is fast, easy and secure thanks to Give as you Live Donate. They'll take your donation and pass it onto Emmeline's Pantry and The Christie charity.
Our updates
7 months ago
It's really great that I get to run the Great Manchester Run 10k on 21st May on behalf of TfGM's corporate charities: The Christie Charity and Emmeline's Pantry. The 6 miles will also help me towards my team's target of 100 miles of active travel for the Bee Active Fundraiser which is running throughout May (please sign up for that if you can). I've never run the GM Run before but it looks like the event will be very well supported with a lively crowd! I'm mostly glad that the course looks flat and isn't longer. More importantly, I would be very grateful for any donations to support the two charities and the great work they do. Please put #YesJimmy in your donation comments as this will let me track my total raised. Thanks!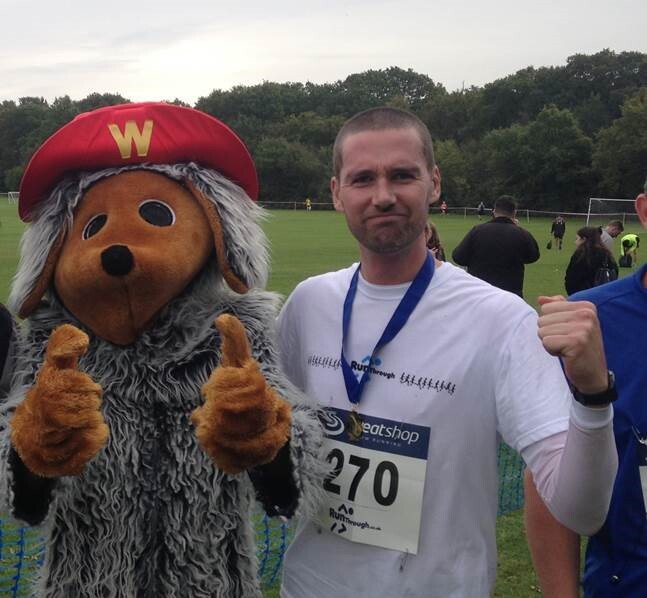 8 months ago
The Bee Active Fundraiser is taking place from 1-31 May 2023. We invite you to form teams or challenge yourself to complete at least 100 miles under your own power during the month. We're aiming to see how far TfGM can travel together, and to raise at least £5000 for our corporate charities, Emmeline's Pantry and The Christie Charity.
To sign up:
1: Please donate at least £5 on this page as your entry fee, writing #BeeActiveFundraiser in the message section.
2: Register here: https://forms.office.com/e/Ci0fXLT2mE. Only TfGM staff members can access this sign-up form so if you're joining our challenge as part of a team with a staff member, they will need to enter your details for you.
3: Once you've registered and paid your £5 entry fee, we'll send you a spreadsheet so you can keep track of your mileage, and ideas for activities and challenges you might like to take part in during the month to boost your mileage total.
Happy moving!
8 months ago
Paul Groves says: This Spring I am embarking on a number of running challenges, starting on the 2nd April with the Paris Marathon (assuming it'll go ahead given the current demonstrations and strikes), shortly followed by the Manchester Marathon on 16th April and then on 21st May I will be taking on the Great Manchester 10km Run.
The biggest challenge of all won't be the running however: Mrs G has arranged for us to visit the Eiffel Tower on Monday morning after the run - problem being the lift tickets are all booked up so we're walking the 740 steps to the second level.
I'm delighted to be running for TfGM's corporate charities The Christie Charity and Emmeline's Pantry; any donations will be very much appreciated. For an extra bit of fun I have a bottle of champagne available to the person who can guess the closest combined time that I'll run. Just pledge a minimum of £5 for your guess (contact me for details). So I can track my contributions to the TfGM charities please include #RUNPAULRUN in your donation comments. Thank you!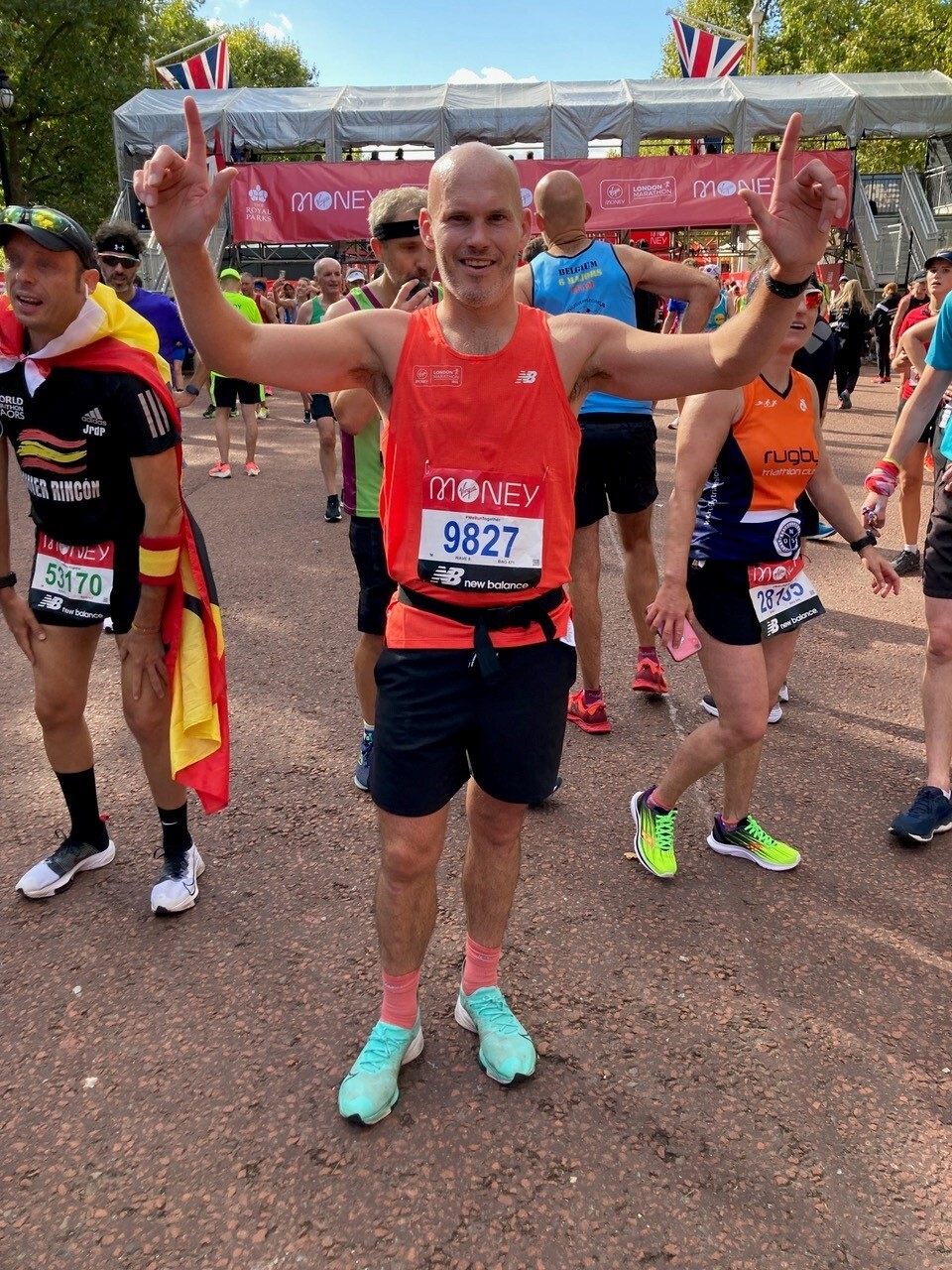 9 months ago
Brad Mawson says: On Sunday 21st May, I'm delighted to be running the Great Manchester Run 10km again for our corporate charities, The Christie Charity and Emmeline's Pantry. Any donations or well wishes will be greatly appreciated! Please put #GoBrad! in your donation comments so we can see how much I've contributed to the TfGM pot this year! Come on!!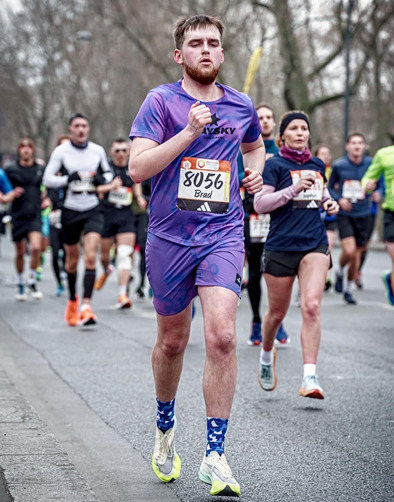 1 year ago
An intrepid team of four, Team Bee TfGM, are taking up a last-minute challenge on behalf of TfGM's charities to run the Manchester Marathon on 3rd April as a relay team running 6.5 miles each.
Leg 1's Danny Moss says: "The challenge for me is that I planned to do the full marathon last year, I trained for it and was well prepared to do it but ended up occupied on the day of the marathon to be at the birth of my son haha (was on the same day), so had to give it a miss. Therefore, since then with lack of sleep and nowhere near as much time to train, I'd like to give this a go and would also like to help the team complete the relay."
Ewan Mair, taking up the baton on leg 2, says: "As I have not trained properly to complete the full marathon, (although entered), this opportunity to still participate in it and soak up the wonderful support from the crowd on the day and raise money for charity was an unexpected bonus."
Third out of the gate, Brad Mawson, says: ''It feels great to be able to raise awareness and money for both charities whilst doing something I love; it will be a great event.''
And Dan Wilkinson, taking the glory for the team on the finishing line, says: "I wouldn't be able to accomplish a marathon on my own, so hopefully running the Manchester Marathon as part of a TfGM relay team will be good fun and we'll raise a decent amount for two great charities."
We wish them well and hope they have a brilliant day out raising funds for Emmeline's Pantry and the Christie Charity! Please cheer them on by sponsoring them (minimum £5 donation) and adding gift aid if you're eligible. Many thanks!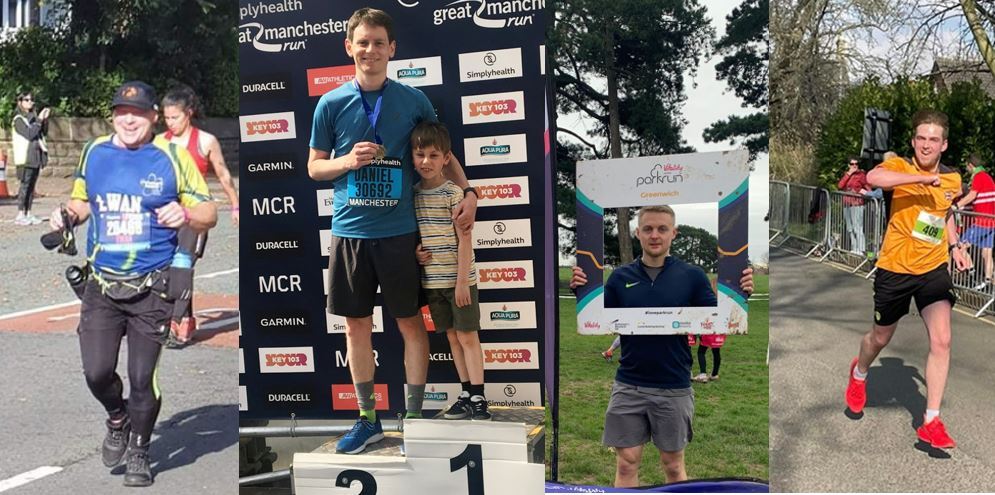 More great ways you can raise funds
Help us raise more
Your donations will help the great work Emmeline's Pantry and The Christie charity do.
Donate now