Coby leppard is raising money for Goring Church Of England Primary School PTA
The leppard's- 10k our way
---
Share this page with your friends:
My story
We are taking part in Goring 10k your way challenge to raise funds for Goring Primary school.
My personal goal is to run or cycle 10k every Sunday until march.
---
Thank you for checking out my page. Making a donation is fast, easy and secure thanks to Give as you Live Donate. They'll take your donation and pass it onto Goring Church Of England Primary School PTA.
My updates
2 days ago
Week 4... Completed 10k by running this week
1 week ago
Week 3.. It was far too cold to go out at the weekend!! I have managed to catch up and do 10k running on Monday & Tuesday
3 weeks ago
2nd Sunday.. completed a 5k run with a 5k bike ride.
4 weeks ago
Day one..Sunday I have completed a 10k bike ride this morning!
Coby leppard is fundraising as part of
Goring 10K Your Way
28th March 2021
Join event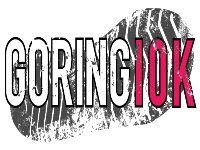 Recent donations
2 weeks ago
Auntie Becky
Keep it up.
£10.00
2 weeks ago
The Coley's
Good luck x
3 weeks ago
ian & elizabeth leppard
Keep it up, another fund raiser in the family.
£50.00
1 month ago
Simon Taylor
Well done Coby, i'll be waiting for you to tell me you have done it.
1 month ago
Linda Parker
Good luck with your run, I know you can do it.
£25.00
More great ways you can raise funds