Recent donations
4 days ago
Rich and Alison
£100.00
+ £25.00 Gift Aid
2 weeks ago
The Artichoke pub quiz
£110.00
From the well done fellas! The Artichoke Pub Quiz
£200.00
+ £50.00 Gift Aid
Well done Terry and the lads
2 weeks ago
S & J Brickwork Ltd
£500.00
+ £125.00 Gift Aid
Well done Terry and the lads. You have done everyone proud.
£150.00
+ £37.50 Gift Aid
Well done lads, hope the feet have healed.
2 weeks ago
Chris Jarrett, "The chop Shop Folkestone"
£520.00
+ £130.00 Gift Aid
Knowing the whole family and Ollie since his first haircut. Through the regular updates both good and bad from hospitals. l feel like we have all been on his journey. Supporting Terry and Jimmy's efforts for the charities that have helped Ollie's journey is the least l can do. Great to see Ollie and give his new hair growth a trim the other day. xxx

The Nijmegen Four Days Marches for Charity
Event dates: 18th July 2023 – 21st July 2023
Terry Brookes, Jimmy Blackhurst and Ian Partridge are raising money for Young Lives vs Cancer, Ronald McDonald House Charities (UK) and EMMA'S BUBBLE TRUST
---
Share this page with your friends:
Our story
Ollie was diagnosed with Leukaemia (AML) in May 2022, at the age of 5. Since then he has been on a very difficult journey. Ollie has had a complicated recovery following his bone marrow transplant. Requiring a prolonged admission at The Royal Marsden Hospital and also an extensive stay in Paediatric Intensive Care at St Georges Hospital.
Thankfully we have been helped along the way by some terrific charities. Without these charities, I don't know how many families would cope as childhood cancer destroys all aspects of family life. To help repay these charities for their tremendous support, I and two other R.E.M.E veterans have signed up to complete the Nijmegen 4-day Marches 2023 to raise money, so that these charities can continue their tremendous support for others.
---
Thank you for checking out our page. Making a donation is fast, easy and secure thanks to Give as you Live Donate. They'll take your donation and pass it onto Young Lives vs Cancer, Ronald McDonald House Charities (UK) and EMMA'S BUBBLE TRUST.
Our updates
2 months ago
After a beer or two to celebrate our completion of the Nijmegen Marches, we have decided to leave the donation site running for another month at least. There are so many that have, if not actually pledged. Certainly implied that they wish to donate to our causes. So by keeping the give as you live page open it will give those people the ability to keep to their word. The physical challenge may now have been completed, but now starts the serious challenge of reaching our target.
There are so many people that have helped us along the way that we need to thank, over and above all that have already donated. That will be done in our final update.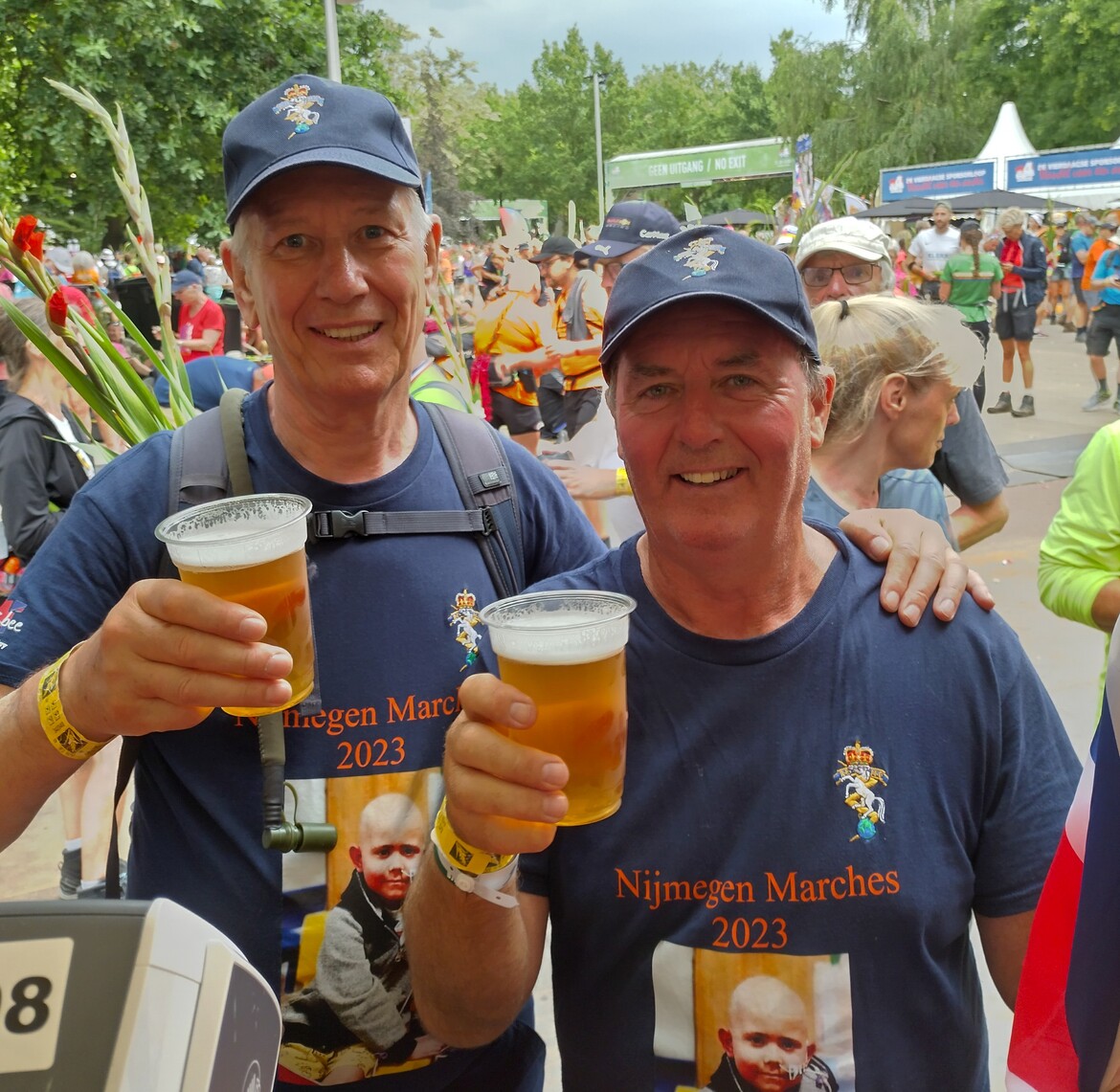 2 months ago
After 4 days, that was such a beautiful sight to see! Thank you everybody for your messages of support. More to follow.....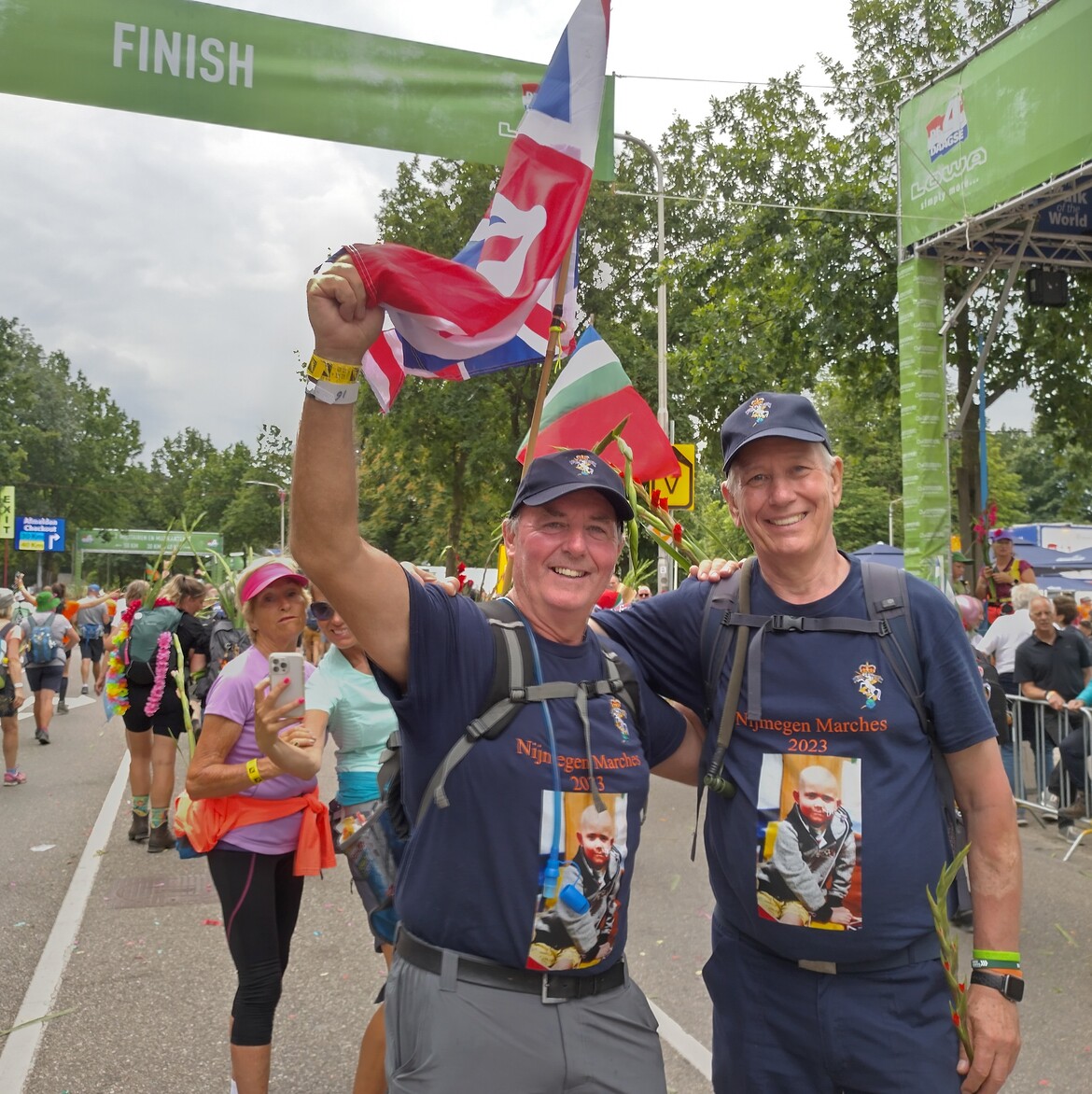 2 months ago
The seven hills of Groesbeek have now been dispatched. With 75 miles completed, tomorrows 25 miles will hopefully be a formality.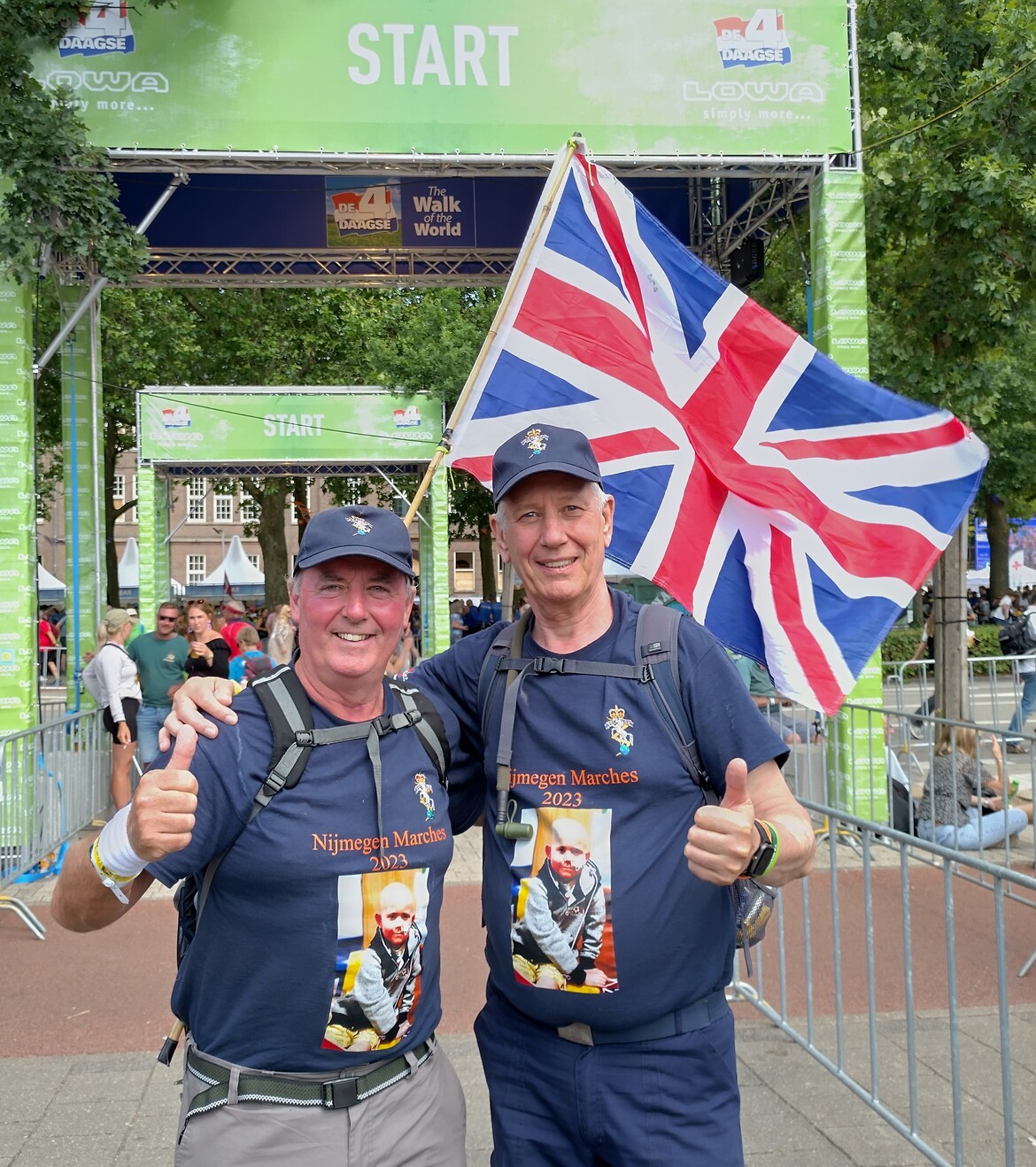 2 months ago
Yesterdays update can only come this morning, as we needed to firstly know how one of the team was faring after two grueling days. Unfortunately Ian isn't able to start day three as the last two days have taken there toll. It was a valiant effort. Onwards and upwards, Jimmy and l will be starting day three on what is known as the seven hills of Groesbeek'.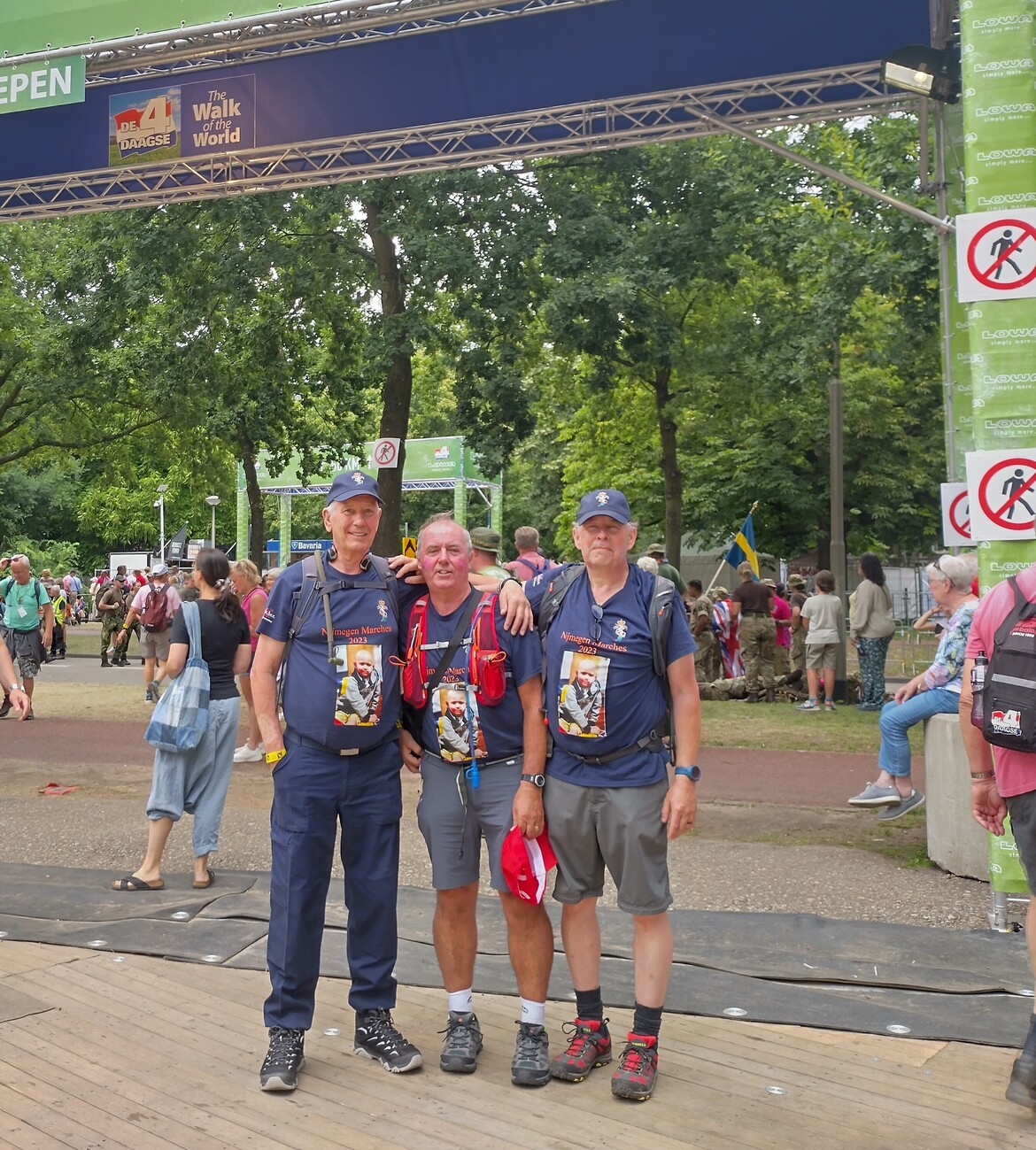 2 months ago
Day one done, with no major damage to us that would prevent us from reaching the start line tomorrow. Let's see what tomorrow brings.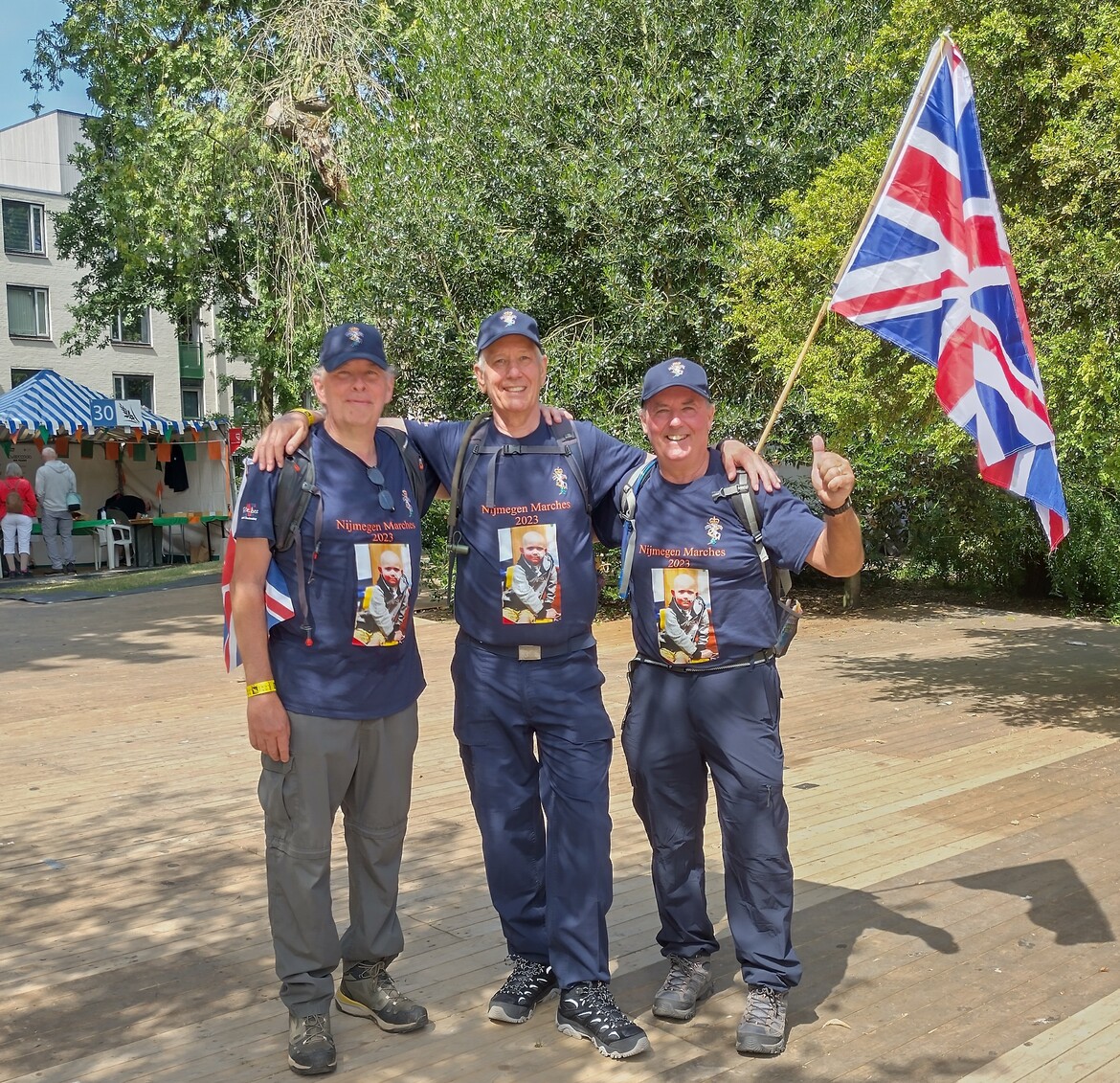 Our 3 charities
EMMA'S BUBBLE TRUST
Charity number: 1124504
More great ways you can raise funds
Help us reach our £25,000 target
Your donations will help the great work Young Lives vs Cancer, Ronald McDonald House Charities (UK) and EMMA'S BUBBLE TRUST do.
Donate now