Recent donations
2 months ago
Nicola Pattinson
£20.00
Well done Maddi! You're an inspiration 😊x
2 months ago
Philip Rudling
2 months ago
Nicole Jones
£15.00
2 months ago
Serena Perkins
Well done Maddi, you're such an inspiration to us all xx
Keep up the great work at the AFCW Foundation, Maddi. You brighten our lives! Good luck for the dive!!
2 months ago
Mandy Archer

Maddi's Skydive for the Fanzone!
Event dates: 12th July 2023 – 13th July 2023
Maddi Sweetman is raising money for AFC Wimbledon Foundation
---
Share this page with your friends:
My story
Hi everyone!
My name is Maddi Sweetman and I work for AFC Wimbledon Foundation. We are a charity with an ambition to fuel the community with skills to thrive and improve their lifestyle.
For those who are aware of the history of AFC Wimbledon, you will know money isn't something that comes in boatloads from a rich owner, but rather from the pockets of our fans and those we can offer support to in some way. This means that the pressure and desire to achieve in our community is limited unlike other clubs who may not be restricted by money.
For this reason, I will be doing a sky dive to help raise money for AFC Wimbledon Foundation with the money targeting match day experiences. The skydive is hosted by North London Skydiving and is based towards Peterborough, I will arrive on sight for 7.30 on the Wednesday!
Football has always been a massive part of my life - when I was 8 years old my now dad began taking me to Wimbledon and ever since I have been involved with the club – from home and away days to playing for the ladies' section, from volunteering and raising money to now working for the club; my passion lies in this club!
My mental health has always been a battle that I am determined to win and when COVID struck it was quite an internal conflict – my anxiety didn't have to face anyone anymore but that also meant being alone with my depression.
I lost my job and at 21 years old I felt that each day I was applying for a lottery win rather than a job. It was a hard time to accept who I was – it took a lot of old therapy methods (and self-searching for new ones) to be able to push myself mentally each day.
Through Wimbledon – my confidence has grown, and I have found a purpose in my passion again. I am so thankful for the opportunities that Wimbledon and football has always provided me with.
Our club is not just a team, a game, a stadium or a community; it is a family that will walk with you through life. The person I am today and where I am today, is something I would only dream of at 22. I am so proud of my club and want to help where I can.
The work the foundation, DLAG, all our many volunteers, the fans and our club and sponsors have been doing have allowed us to excel, thrive and create bright futures in our community. Allowing the change and growth to impact those of all generations after this pandemic. I look forward to what my future holds thanks to having the dons in my life and the positive work we can do.
We recognise how important football is to a large part of our community, and the impact it has on those coming to matchdays. I want to ensure we can provide different activities and be able to provide everyone that comes to Wimbledon with a unique experience that they will not forget as well as be able to feel they are part of our club.
Each child should be able to experience football in a way that it becomes a passion, and every parent wants a local club (if not their own club!) to bring their children to and watch them fall in love with the beautiful game.
Please help me raise money for my skydive to help create these experiences and fund our fan zone for the coming season. We have great ambitions and a fantastic group of staff and young dons' volunteers who are keen to make great things happen. In a world with ever-growing expenses and so much negativity – the foundation wants to help ensure that the children in our community have a chance to…well…be children, create memories & experiences that they will cherish, and create friendships and bonds with families.
Any donation helps and all donations count.
Why not pop down to a game during the season to see where your money has gone too!
I hope you can help me keep our country inspired and enjoying the beautiful game.
---
Thank you for checking out my page. Making a donation is fast, easy and secure thanks to Give as you Live Donate. They'll take your donation and pass it onto AFC Wimbledon Foundation.
My updates
1 year ago
So upset and disheartening to say that the skydive was postponed. After driving up to Peterborough for the night, getting on sight from 7.30-1.30, it was so sad to learn I would have to reschedule my jump - I am just happy it hasn't been cancelled completely and I can still keep this opportunity to raise as much money as possible open!
Hopefully (weather permitting) we wont have to be waiting too long, however the safety was key for the instructors.
Thank you to everyone who has supported and continue to support me - I will let you know the rearranged date and I can ensure you the money is still going to be put where my mouth is!!!
Thanks all and sending love x
1 year ago
we are here! waiting for the all clear weather wise then good to go!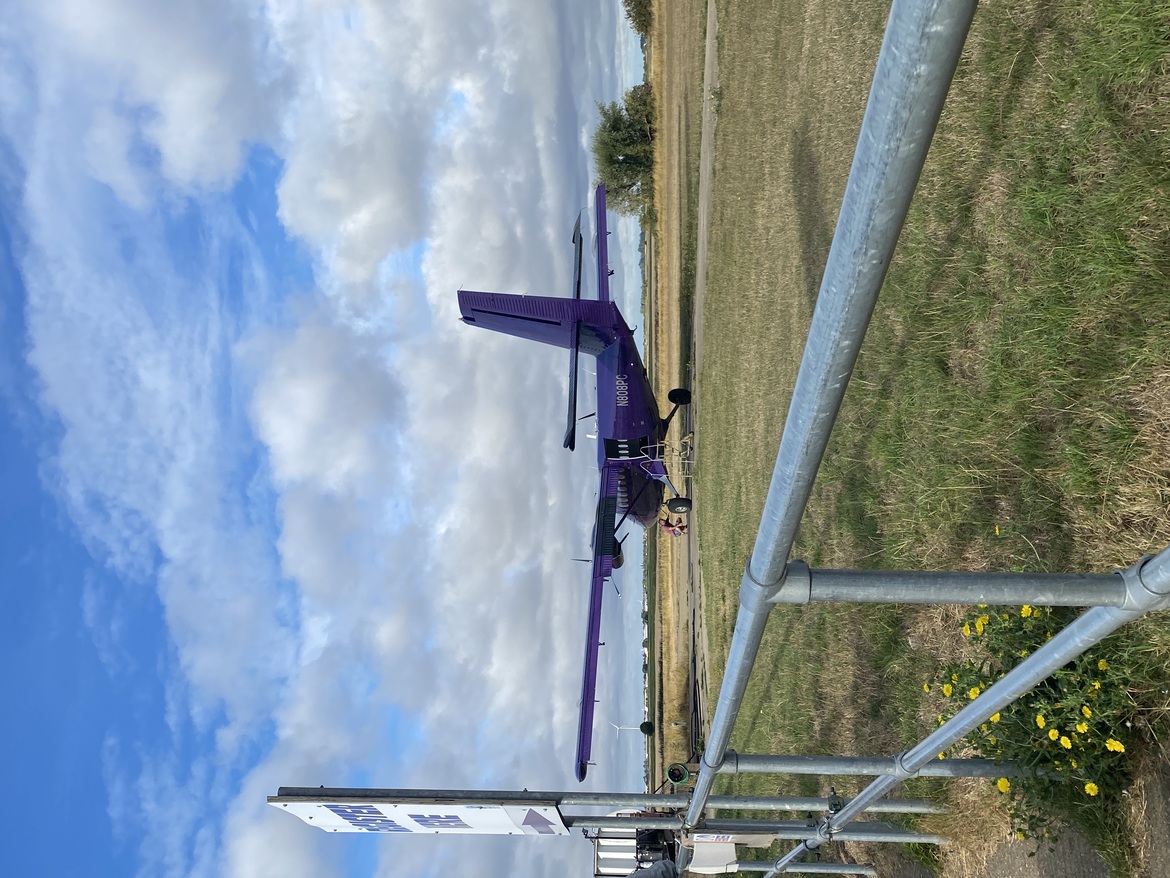 1 year ago
Thank you all so much for your generosity. I cannot wait to complete the skydive 🪂!
Less than a week to go!
More great ways you can raise funds
I've smashed my £880 target - help me raise more
Your donations will help the great work AFC Wimbledon Foundation do.
Donate now