This page is closed and is not accepting further donations
Recent donations
Well done, such an achievement x
1 year ago
Amanda & Edward
£50.00
1 year ago
Horovitz family
£30.00
Outstanding achievement Vered and team! What an experience of a lifetime. Sending much love from Canada, the Horovitz family xxx
£20.00
You girls seriously rock!!
1 year ago
Sandra & Sascha
£100.00
+ £25.00 Gift Aid

Allez les femmes!
Event dates: 13th July 2022 – 16th July 2022
Helen Style, Lea Helman, Melissa Rockman, Naomi Chanim and Vered Lobel are raising money for Refuge and Jo's Cervical Cancer Trust
Our story
Last year 7 mums from East Finchley and Muswell Hill challenged themselves to ride from London to Brighton – a total of 61 miles – to raise funds for the local preschool where they all met.
This year, five of us have decided to go one further and ride from London to Paris. A total of 400km over 4 days! As if this challenge isn't enough we have a new recruit who has never ridden on a bike before!
This year we will be raising money equally for two very worthy and important charities. Jo's Cervical Cancer Trust who are the UK's leading cervical cancer charity and Refuge who provide support and refuge to women and children who are survivors of domestic violence and abuse.
Please dig deep into your pockets. We want to raise as much as possible for these amazing charities.
On average 50 children a year are killed as a result of domestic abuse. That's nearly 1 child per week.
1 in 3 women have experienced online abuse
1 in 4 women suffer from domestic abuse
According to statistics at least one of us will suffer cervical cancer
Let's help each other.
All money donated will go straight to the charities. The cost of the trip has been fully funded by the participants.
---
Thank you for checking out our page. Making a donation is fast, easy and secure thanks to Give as you Live Donate. They'll take your donation and pass it onto Refuge and Jo's Cervical Cancer Trust.
Our updates
1 year ago
We made it!! 485km later we arrived in Paris via Folkestone, Calais, Abbeville and Beauvais. We had the best time and thank you all so much for your support.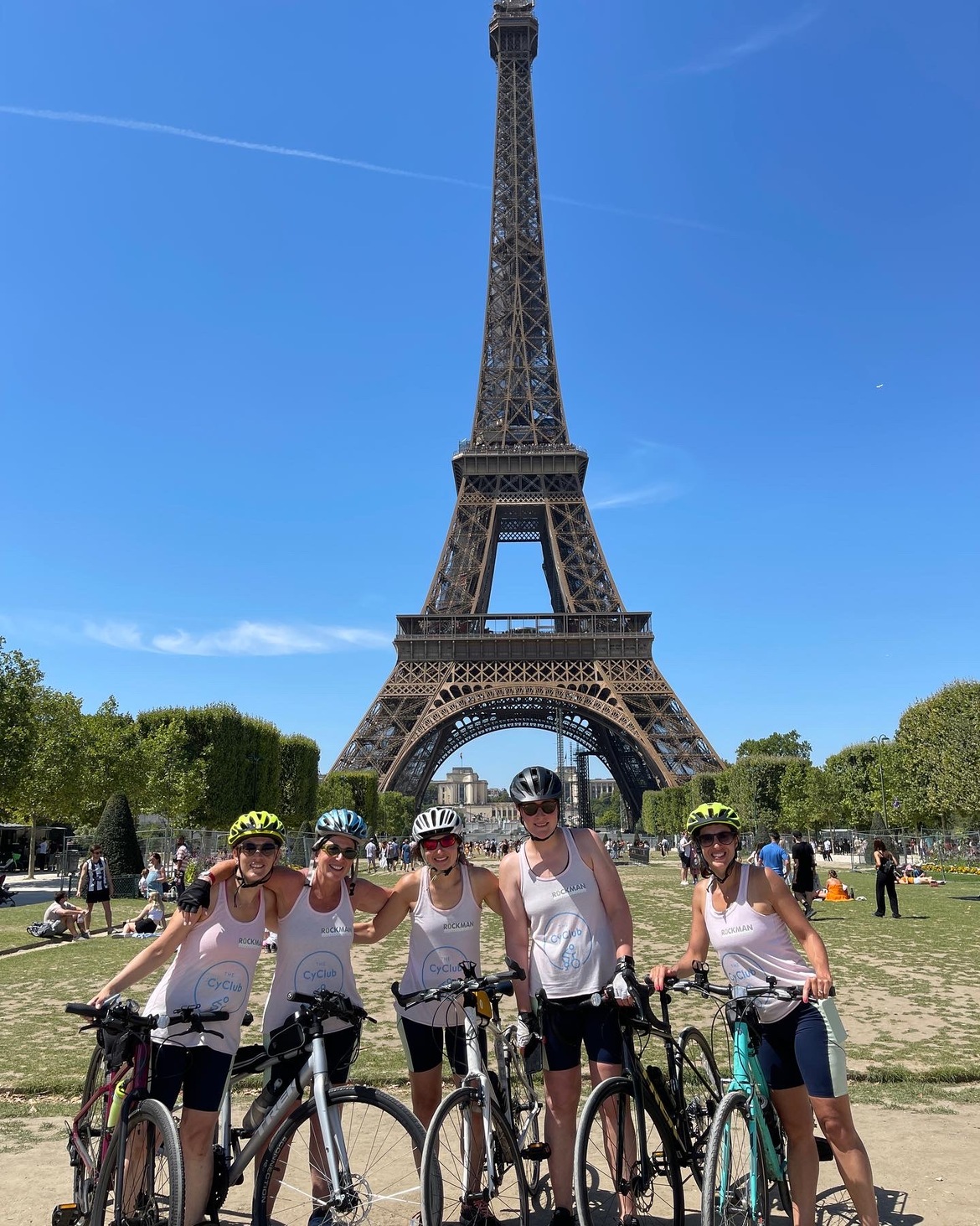 1 year ago
With 1 week to go we are beginning to s@*t ourselves but our biggest worry still remains where we will eat lunch and dinner each day! 🤦‍♀️
1 year ago
We aren't told who the anonymous are so we can't thank you personally but here is a thank you to you all! And to everyone else who has donated so far, thank you!
1 year ago
so the 70k was a breeze....not! A few too many hills for our liking, but we did it and have had a few more long rides since then.
Just been doing some hill training so off we went to Swain's Lane. What a killer! but we made it with one brief stop. Onwards and upwards - literally!
1 year ago
Thank you for your support so far. We have a 70k ride this Sunday. We really need to learn how to repair a puncture!
More great ways you can raise funds