Recent donations
£5.00
You work so hard to support your causes. Xx
£20.00
Love you, night night don't let the bed bugs bite, or ants or spiders slugs and snails. Enjoy your night under the stars xx
£20.00
Love you, night night don't let the bed bugs bite, or ants or spiders slugs and snails. Enjoy your night under the stars xx
£10.00
I just wanted to kick start our fundraising page! It's camp out night tonight! ⛺️☺️

Laura Bowers is raising money for Buxton Junior School PTFA
Bowers' Camp out for BJS PTFA
Event dates: 12th June 2021 – 13th June 2021
---
Share this page with your friends:
My story
We are supporting Buxton Junior Schools PTFA's latest fundraising event which will not only benefit the the school but also another local charity
---
Thank you for checking out my page. Making a donation is fast, easy and secure thanks to Give as you Live Donate. They'll take your donation and pass it onto Buxton Junior School PTFA.
Laura Bowers is fundraising as part of
THE BIG CAMP OUT
12th June 2021 - 13th June 2021
View campaign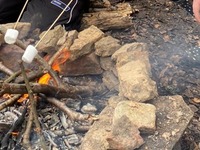 More great ways you can raise funds
I've smashed my £50 target - help me raise more
Your donations will help the great work Buxton Junior School PTFA do.
Donate now