This page is closed and is not accepting further donations
Recent donations
£350.00
+ £87.50 Gift Aid
£250.00
+ £62.50 Gift Aid
£200.00
+ £50.00 Gift Aid
£125.00
+ £31.25 Gift Aid
5 months ago
Philippa Hoy
5 months ago
The James family
Well Done! You're amazing!
£186.00
+ £46.50 Gift Aid

Claire Estick London Marathon 2023
Event date: 23rd April 2023
Claire Estick is raising money for The Daniel Estick Trust and Willen Hospice
My story
I've always wanted to run the London Marathon and for many years to give me a platform to raise money for charities close to my heart .
The Daniel Estick Trust, established by myself and Ian after the death of our son works hard to provide memory boxes to hospices all over the UK to support bereaved parents. One of those hospices is Willen based in our home town of Milton Keynes. The Daniel Estick Trust works closely with the family support team who use the trusts memory boxes to help support families who loose loved ones at the Hospice.
It's the big 5..0.. for me this year and Daniel would have turned 16 in March if he was still with us, so I've teamed up with Willen Hospice to mark this important year to realise my wish to stagger 26.2 miles to raise funds for both charities so we can both continue to support parents who suffer the death of a child.
40% of my fundraising will go to Willen Hospice, the other 60% to The Daniel Estick Trust to allow both charities to keep up the good work both locally in Milton Keynes and across the wider UK Hospice network.
---
Thank you for checking out my page. Making a donation is fast, easy and secure thanks to Give as you Live Donate. They'll take your donation and pass it onto The Daniel Estick Trust and Willen Hospice.
My updates
5 months ago
I DID IT !
It was wet, cold and a long way, but worth every step.. Thank you to all who donated to my chosen causes. Both will us the money wisely to support families cope with the loss of a loved one.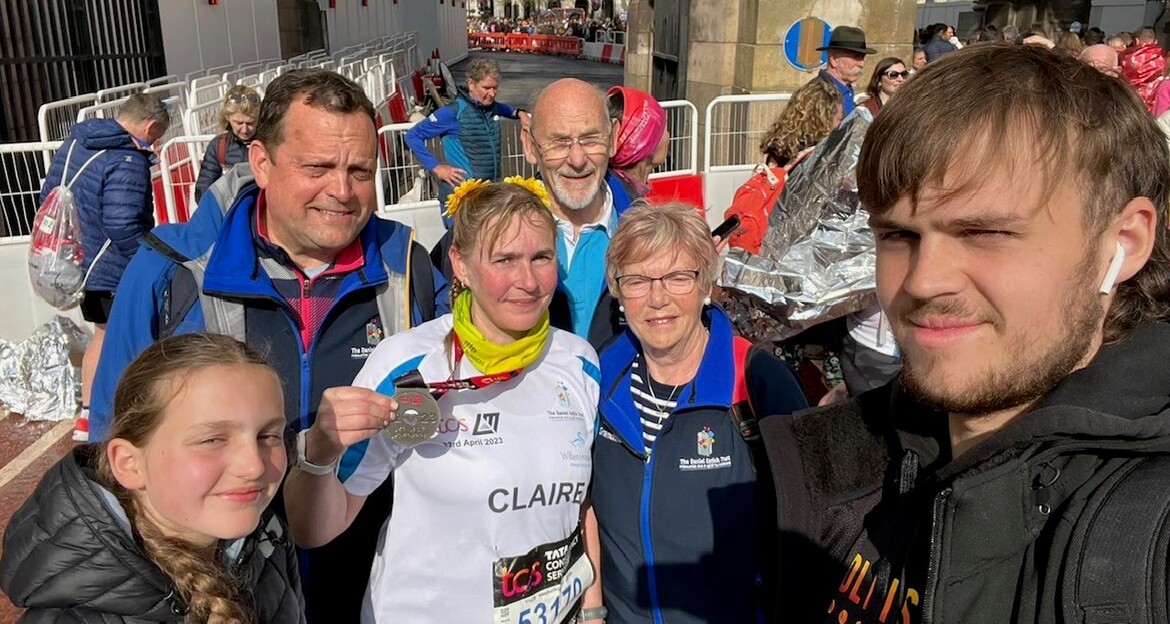 Claire Estick is fundraising as part of
London Marathon 2023
23rd April 2023
More great ways you can raise funds