Recent donations
15 hours ago
Penny Reading
£100.00
+ £25.00 Gift Aid
This is a brilliant thing to do
£200.00
+ £50.00 Gift Aid
3 days ago
Ms Annabel Yonge
4 days ago
Michael Jarvis
£100.00
+ £25.00 Gift Aid

St Thomas' Eve Annual Charity Appeal by The Clothworkers' Company
Event date: 20th December 2023
The Clothworkers' Company is raising money for Food4Heroes CIO
---
Share this page with your friends:
My story
Our annual St Thomas' Eve Charity Appeal is influenced by our historic traditions. St Thomas' Eve was once the day The Company distributed charity to Clothworkers in need. Today, all members of the Freedom and Livery are invited to support a fundraising appeal for a charitable organisation by the Master.
FOOD4HEROES - FIGHTING FOOD POVERTY
Food4Heroes was founded by siblings Amanda Guest and John Brownhill, who were moved when they learned about the difficulty frontline staff were having while shopping for food following their shifts during lockdown - and finding empty shelves. Amanda and John contacted local hospitals and offered to provide healthy meals to the frontline staff looking after Covid patients. During the pandemic, Food4Heroes delivered approximately 250,000 meals to key workers. Our Master, Tom Ingham Clark, has been involved since the earliest days and became a trustee after the organisation achieved charitable status in 2021.
Today, Food4Heroes is working towards the relief of poverty by providing, or supporting the provision of, food to people in need as well as the advancement of public health through the distribution of nutritious meals to frontline workers during times of national crisis (such as first responders, NHS staff, and other key workers) and the dissemination of information about healthy eating and nutrition.
"It's hard work cooking a complete and tasty meal using only tinned and packet items. Food4Heroes fresh meals have meant that we can give individuals and families the small luxury of a ready cooked, nourishing meal that they can just heat up at home."
Working with local businesses to prepare nutritious pre-cooked meals, Food4Heroes supports food banks across Northamptonshire and Yorkshire, which distributes the healthy meals to families in need as a supplement to the other food and services they provide.
Food4Heroes is a registered CIO (1193549).
ABOUT YOUR DONATION
The funds raised this St Thomas' Eve will help fund the organisation's new pilot programme, supporting 50 low-income families to understand – and overcome – barriers to healthy eating. Food4Heroes aims to develop educational content, provide equipment, and deliver one-on-one coaching to these families. The pilot will inform the organisation's research for developing a model and toolkit that can be rolled out nationwide, supporting families to improve nutrition and health with the aim of preventing illness and reducing the impact of poor health and nutrition on the NHS.
Donations may also fund Food4Heroes' core work, fighting food poverty by delivering healthy pre-cooked meals to food banks supporting low-income families in disadvantaged communities across Northamptonshire and beyond.
Gifts of any amount are gratefully received, and The Clothworkers' Company will MATCH-FUND all member donations!
---
Thank you for checking out my page. Making a donation is fast, easy and secure thanks to Give as you Live Donate. They'll take your donation and pass it onto Food4Heroes CIO.
My updates
2 days ago
Wow! We just smashed our £2,500 fundraising goal - with 20 days to go. Thanks so much to all who have contributed so far!
We've now increased our goal. Can you help us spread the word and reach £3,000 donations?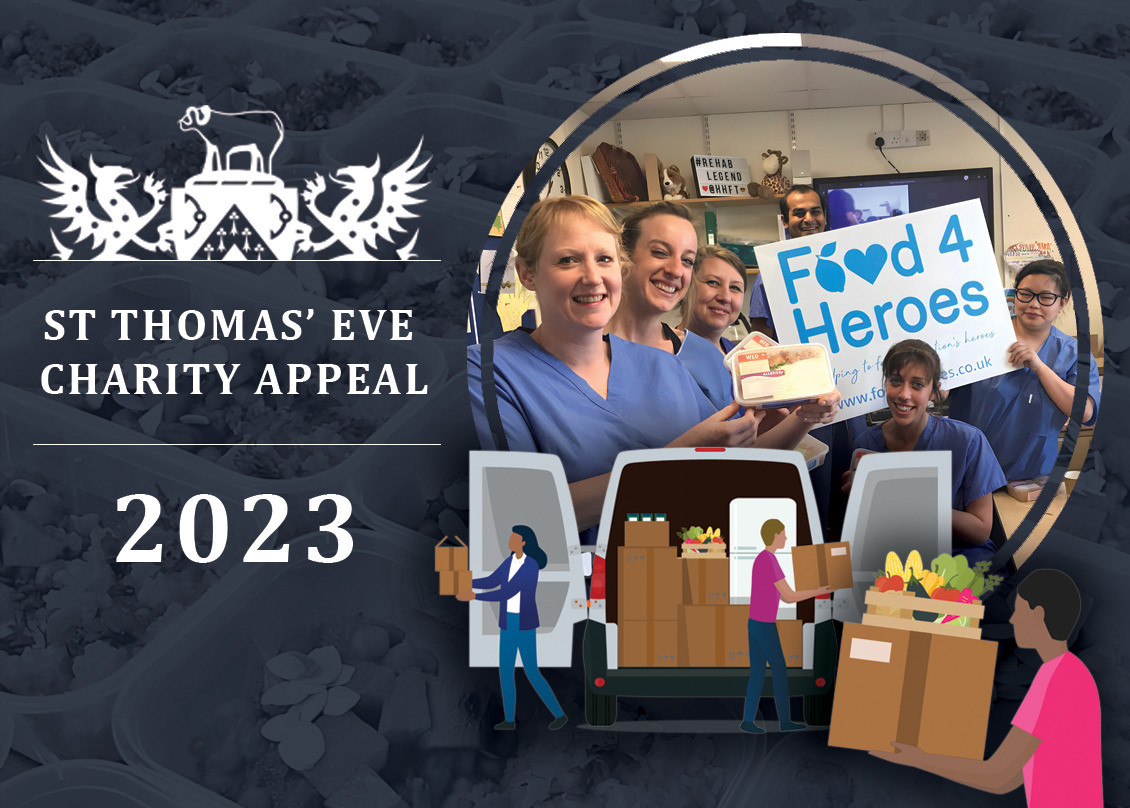 More great ways you can raise funds
Help me reach my £3,000 target
Your donations will help the great work Food4Heroes CIO do.
Donate now