This page is closed and is not accepting further donations
Recent donations
1 year ago
Catriona Anderson
Nice work on the training Rich. Good luck on the day!
Best of luck Rich. 'Enjoy' the ride!
A great cause and one hell of a challenge. Smash it mate.
Good luck, keep fuelled up!
Having rode that distance on a road bike i would not wish to put myself through it on a MTB, hats off
£10.00
Good luck Rich - hope it's a comfortable saddle!
invest in some bum butter!!
Good luck Rich and thank you for raising funds for two excellent charities.

Downslink Challenge
Event date: 4th June 2022
Richard Devine is raising money for Woking & Sam Beare Hospice and Wellbeing Care and Woking Mind
My story
The Downslink Challenge; This event is now in its 7th year and has already raised over £100K over the years.
This is an off-road ride where cyclists will either ride from Knaphill to Brighton and back again (96 miles - Century ride) or will ride from Brighton back to Knaphill (48 miles - Challenge ride.)
Why am I doing this?
Over the last couple of years, I think we've all become more aware of the challenges we can face in life.
Several of my close friends have struggled to cope in the face of seemingly relentless pressure, and have had to reach out for mental health support.
Others sadly reached the end of their life, but had the incredible support of the Sam Beare Hospice, where both patient and family get unconditional support and care.
Both of these are charitable organisations, and rely upon donations.
I'll be cycling for around 12 hours to complete the Century ride. If you can find even a small donation to help push me past the aches and (saddle sore!) pains I'm going to get, it will make this all worthwhile and help others in crisis get the help they need.
Thank you.
Rich.
---
Thank you for checking out my page. Making a donation is fast, easy and secure thanks to Give as you Live Donate. They'll take your donation and pass it onto Woking & Sam Beare Hospice and Wellbeing Care and Woking Mind.
My updates
1 year ago
Thank you to everyone who Sponsored and supported me; I'm very proud to report I completed the Downslink Century challenge yesterday with 9.5 hours in the saddle. We had very wet and windy weather on the way down to Brighton, but a brighter, if not still windy return.
I've had fantastic support, with all the family there to welcome me at the finish line.
Thank you to everyone who sponsored and supported me; we've raised a fantastic amount of money for Mind and the Sam Beare Hospice.
Take care, and thank you again.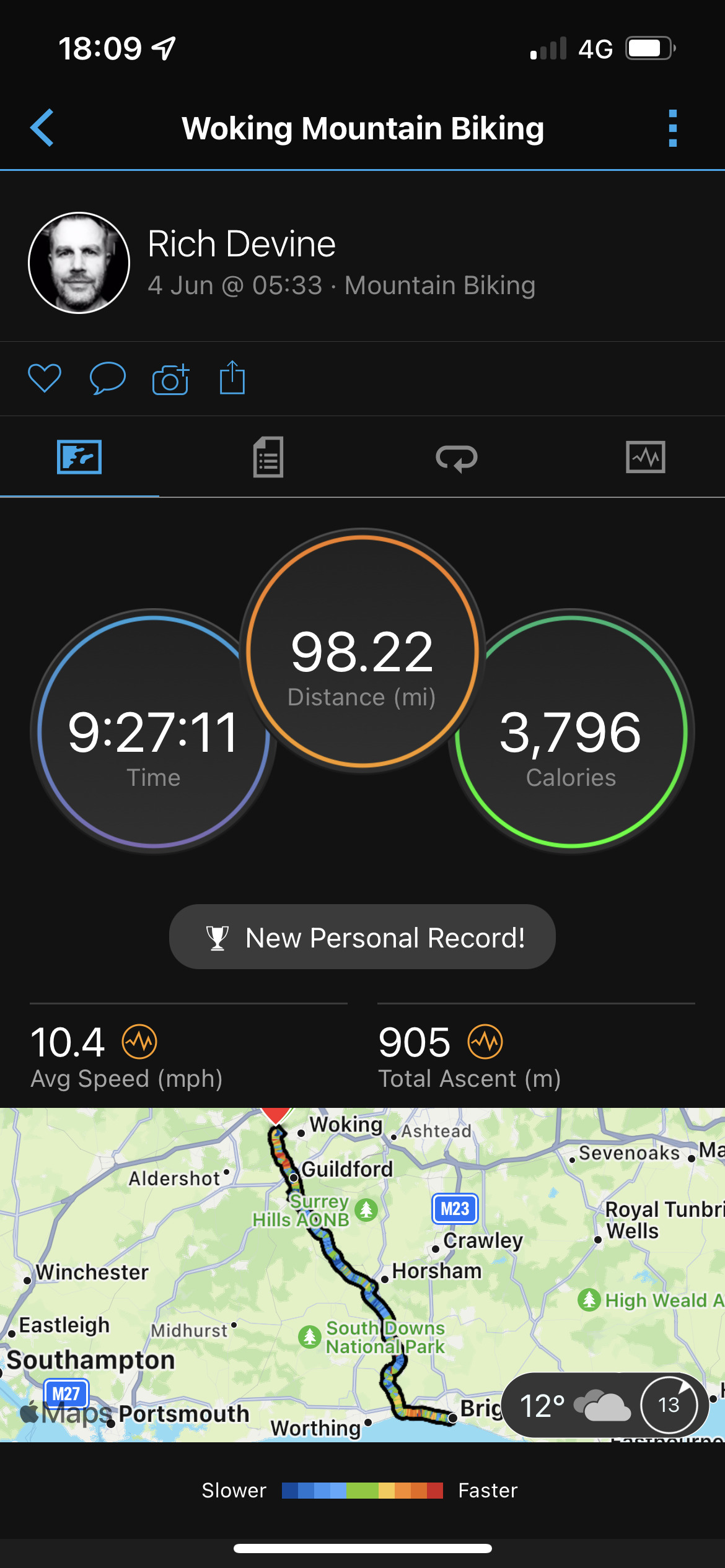 1 year ago
So on Saturday the last big training ride was completed; 70 miles of very tough but very beautiful scenery; cycling from Winchester to Farnham, along the tortuous King Alfred way.
8.5hrs in the saddle, 5,500ft of ascent, and some 4.5litres of water drunk!
Needless to say 'saddlesore' was a thing!!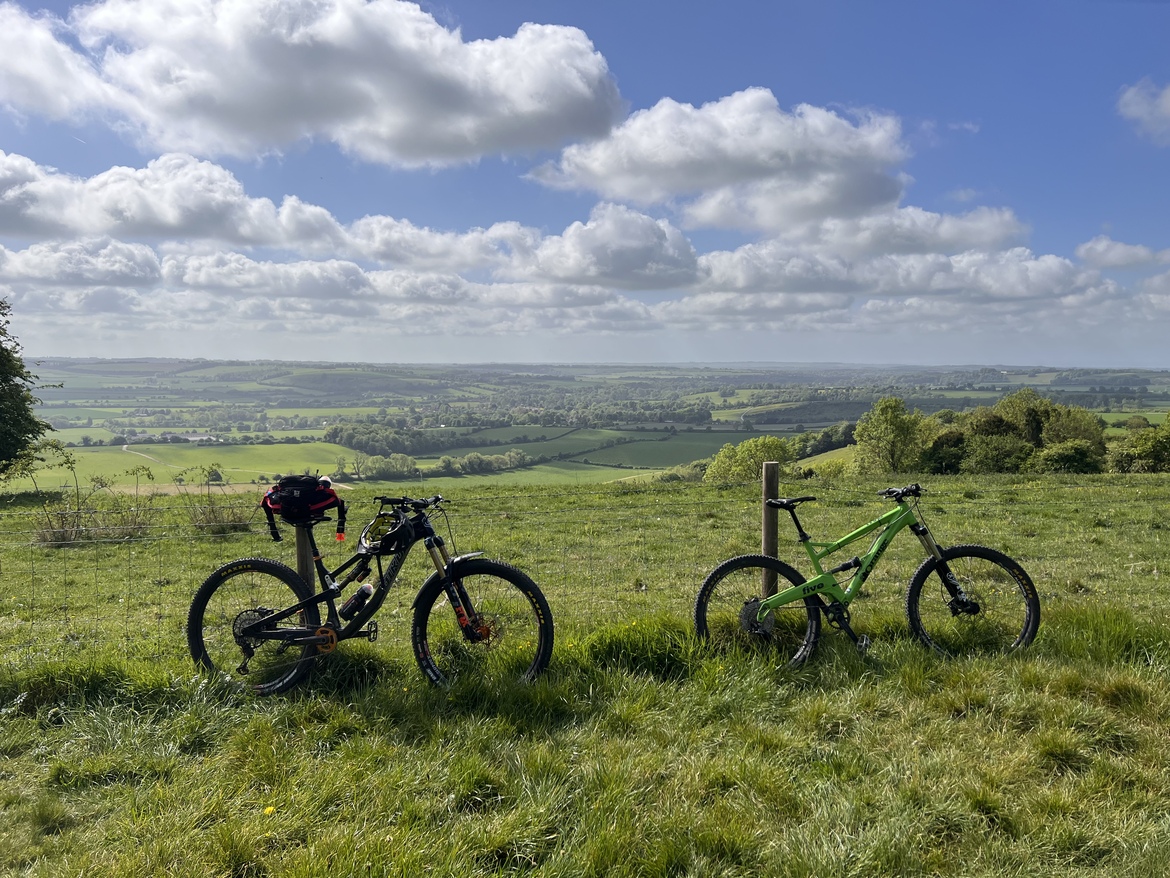 My 2 charities
Woking Mind
Charity number: 1096503
More great ways you can raise funds