Recent donations
3 weeks ago
Angela Martin
1 month ago
Angela Martin
2 months ago
Angela Martin
3 months ago
Angela Martin
4 months ago
Angela Martin
5 months ago
Angela Martin
6 months ago
Angela Martin
7 months ago
Angela Martin
8 months ago
Angela Martin
9 months ago
Angela Martin

Great Northern Swim Round Two
Event date: 15th July 2022
Sara Gowen is raising money for Sheffield Young Carers and Sheffield Palestine Women's Scholarship Fund
---
Share this page with your friends:
My story
I turn 60 in July 2022 and I thought 'how can I celebrate this?' I love swimming and have never done an outdoor challenge – so this seemed as good a time as ever!
I started wild swimming with other Sheffield Young Carers colleagues in the first lockdown, with swimming pools closed, it offered a chance to exercise but more importantly it was good for my mental health.
I mentioned the idea of doing the Great North Swim to our wild swimming group and they all jumped in – not literally but were up for joining me in the adventure.
If I was going to have an adventure, celebrate turning 60 and squeeze into a wetsuit, then it was the perfect opportunity to raise money for two charities close to my heart. We will be raising money for:
* Sheffield Young Carers: I know I work here but the young people supported by SYC are amazing. I admire their compassion but we need to do more to ensure that young people can aspire to be whatever they want to be – so please support SYC.
* Sheffield Palestine Women's Scholarship Fund: set up by a group of women (including me!) in Sheffield in 2007, it provides scholarships to Palestinian women to enter higher education in the Gaza Strip and West Bank. The Fund is currently supporting 75 women but there are more out there that are missing out on an opportunity of education – so please support the Fund.
The team is
Sara Gowen
Laura Selby
Catriona Foster
Rachel Taylor and
Seonaid Foster
We were not able to swim a mile in Lake Windermere as the Great North Swim was cancelled due to high winds. So we've changed venue and date, and we're back in training!
Thank you for your support
---
Thank you for checking out my page. Making a donation is fast, easy and secure thanks to Give as you Live Donate. They'll take your donation and pass it onto Sheffield Young Carers and Sheffield Palestine Women's Scholarship Fund.
My updates
1 year ago
And in full swing as we swam the mile. Thank you so much to all our sponsors, your donations will make such a difference to young carers and young Palestinian women university students. Thank you also to everyone who supported us over the months of training, the disappointment of the cancellation of the Windermere swim. You are all amazing 💓
1 year ago
We did it. The Great Northern Swimmers swam a mile on Friday 15th July. Here we are before we start the swim ....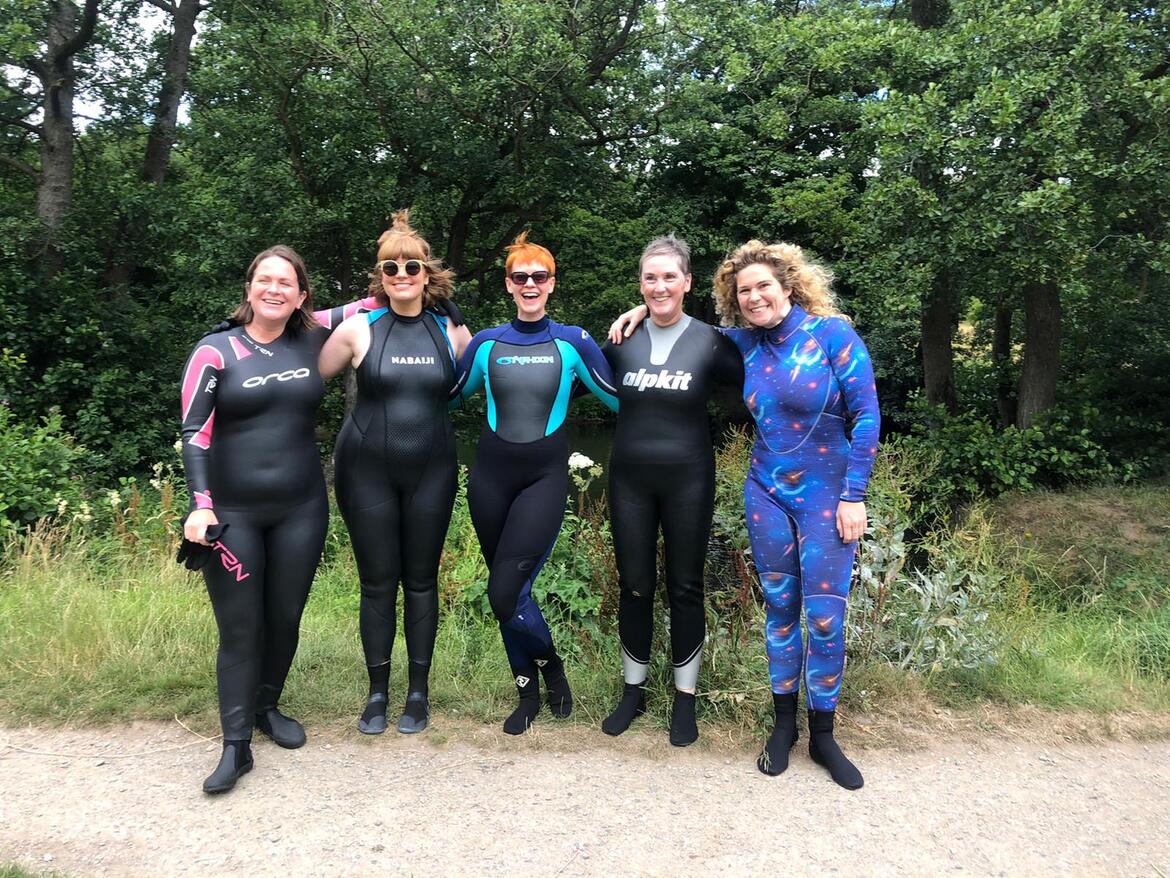 1 year ago
We continue to swim and train for our mile swim. We will be swimming a mile on 15th July in a river in the Peak District. Thank you so much for sponsoring us and sticking with us.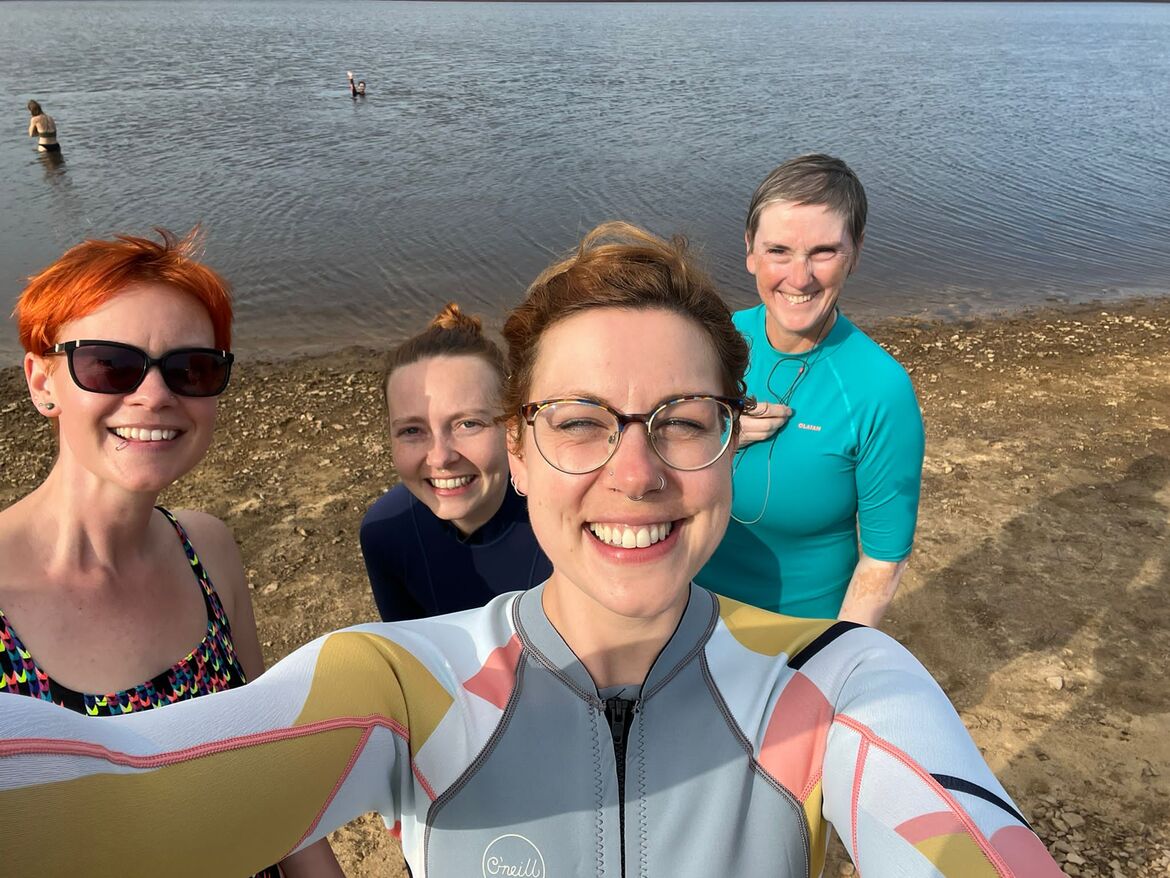 1 year ago
😭 really sorry but the Great North Swim have cancelled the swim tomorrow (11th) for safety reasons due to high winds. We are so sad as we are here in the Lake District prepared after months of training. Sorry to disappoint you all BUT we will swim a mile as a team in July, we will post details soon.
1 year ago
Final practice swim .... And we're going to raise our target again to £5000 as we have been so pleased with support so far.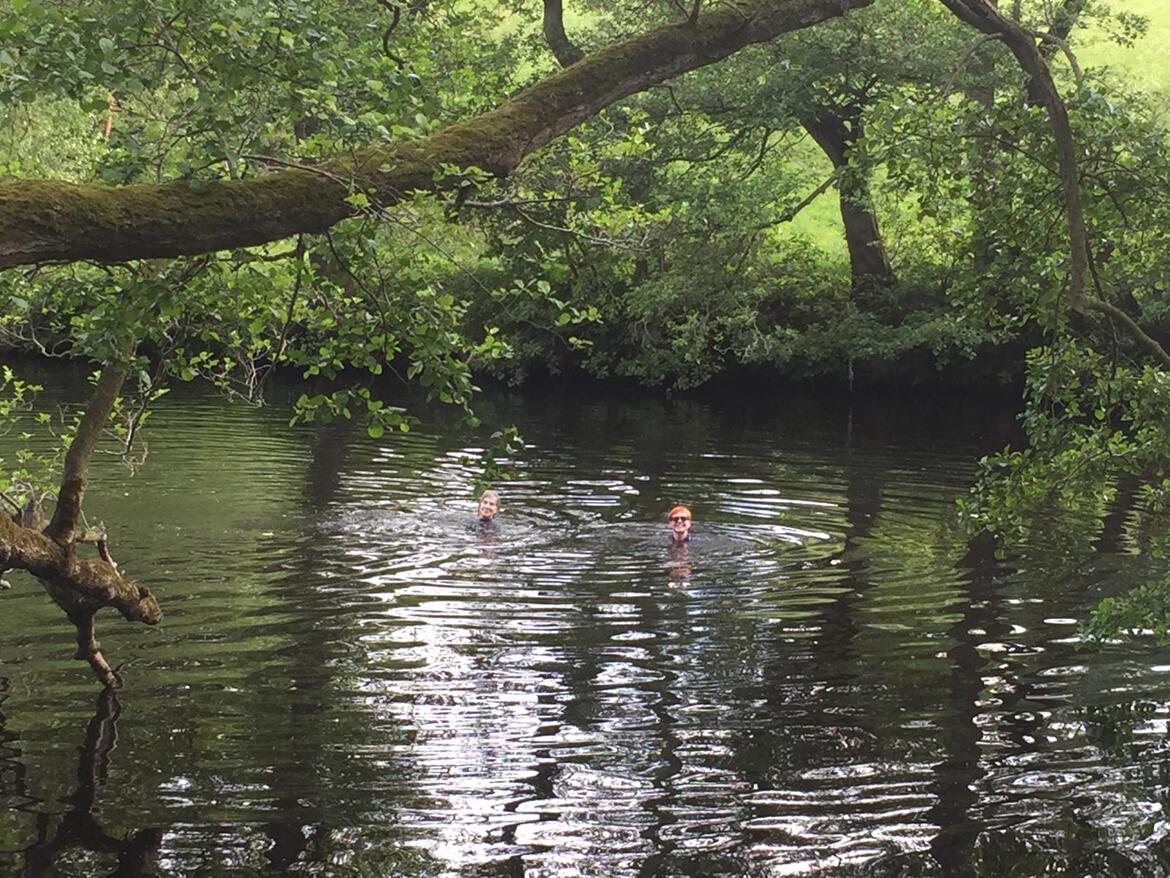 My 2 charities
Sheffield Palestine Women's Scholarship Fund
Charity number: 1133499
More great ways you can raise funds
Help me reach my £5,000 target
Your donations will help the great work Sheffield Young Carers and Sheffield Palestine Women's Scholarship Fund do.
Donate now