Recent donations
Great stuff lovely Rachel. We're so proud of you! G&M xxx
£345.00
+ £86.25 Gift Aid
All the best with your swimming challenge!
2 days ago
Alexandra Sinclair
Happy swimming guys! And great causes!
£300.00
+ £75.00 Gift Aid
£200.00
Well done all! Hoping for a fine day on 11th June.
A fantastic challenge! Good luck with it.

Sara Gowen is raising money for Sheffield Young Carers and Sheffield Palestine Women's Scholarship Fund
Great North Swim!
Event date: 11th June 2022
---
Share this page with your friends:
My story
I turn 60 in July 2022 and I thought 'how can I celebrate this?' I love swimming and have never done an outdoor challenge – so this seemed as good a time as ever!
I started wild swimming with other Sheffield Young Carers colleagues in the first lockdown, with swimming pools closed, it offered a chance to exercise but more importantly it was good for my mental health.
I mentioned the idea of doing the Great North Swim to our wild swimming group and they all jumped in – not literally but were up for joining me in the adventure.
If I was going to have an adventure, celebrate turning 60 and squeeze into a wetsuit, then it was the perfect opportunity to raise money for two charities close to my heart. We will be raising money for:
• Sheffield Young Carers: I know I work here but the young people supported by SYC are amazing. I admire their compassion but we need to do more to ensure that young people can aspire to be whatever they want to be – so please support SYC.
• Sheffield Palestine Women's Scholarship Fund: set up by a group of women (including me!) in Sheffield in 2007, it provides scholarships to Palestinian women to enter higher education in the Gaza Strip and West Bank. The Fund is currently supporting 75 women but there are more out there that are missing out on an opportunity of education – so please support the Fund.
The team is
Sara Gowen
Laura Selby
Catriona Foster
Rachel Taylor and
Seonaid Foster
We will be swimming a mile in Lake Windermere and will keep you updated on our 'training'.
Thank you for your support
---
Thank you for checking out my page. Making a donation is fast, easy and secure thanks to Give as you Live Donate. They'll take your donation and pass it onto Sheffield Young Carers and Sheffield Palestine Women's Scholarship Fund.
My updates
yesterday
We look right professional in this one 😂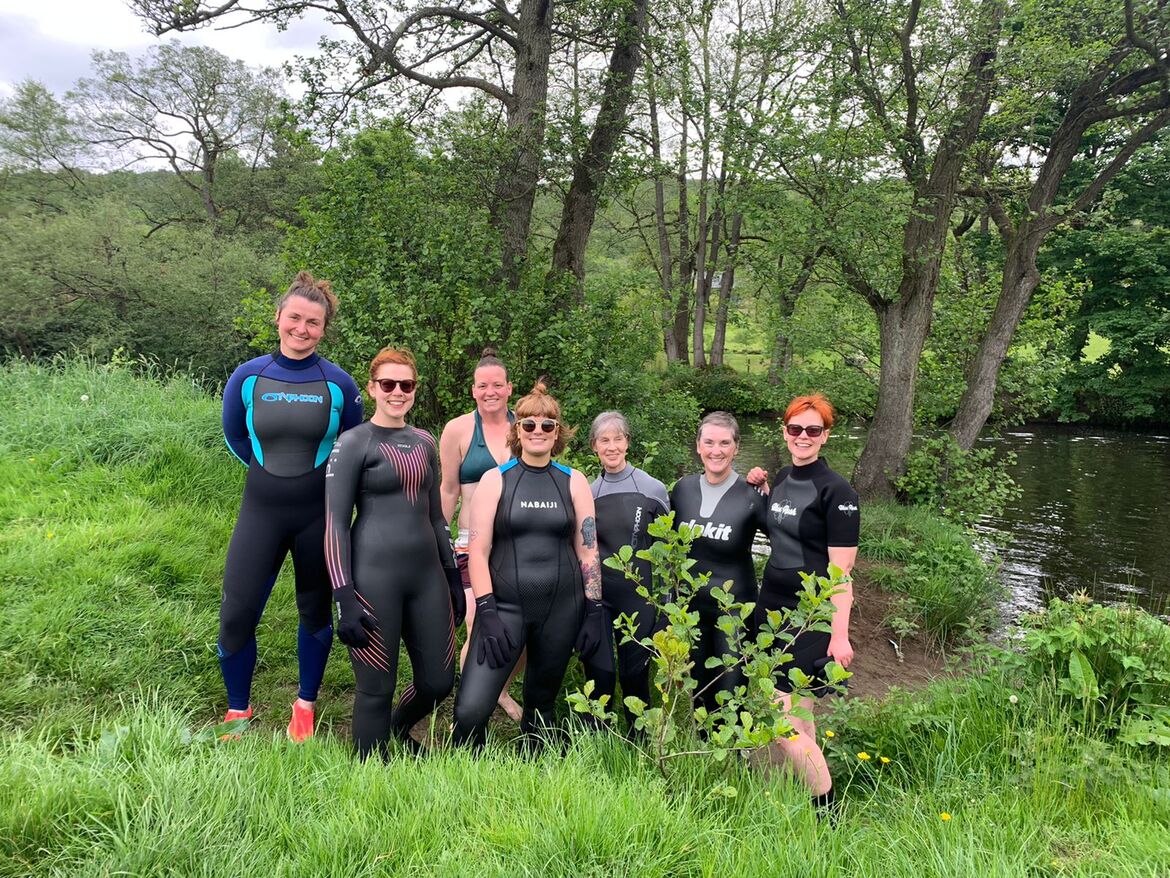 yesterday
Thirteen of us swimming today ( not all in pic!) and it was beautiful. Three weeks to go .....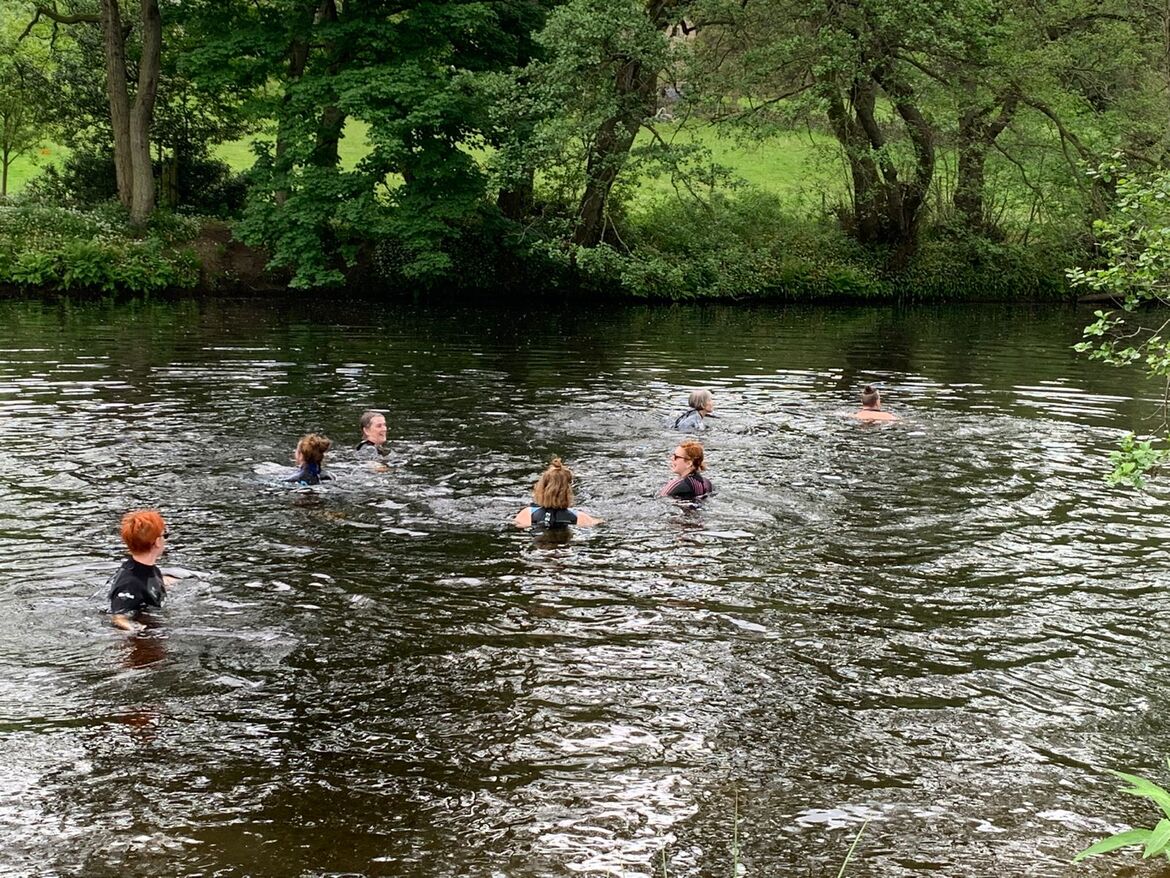 3 days ago
We hit our first target of £2500. Thank you so much for all your donations. You're inspiring us to keep training. We've set a new target of £4000!!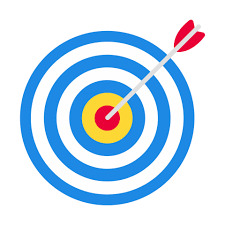 1 week ago
Such dedication from the team, swimming after work!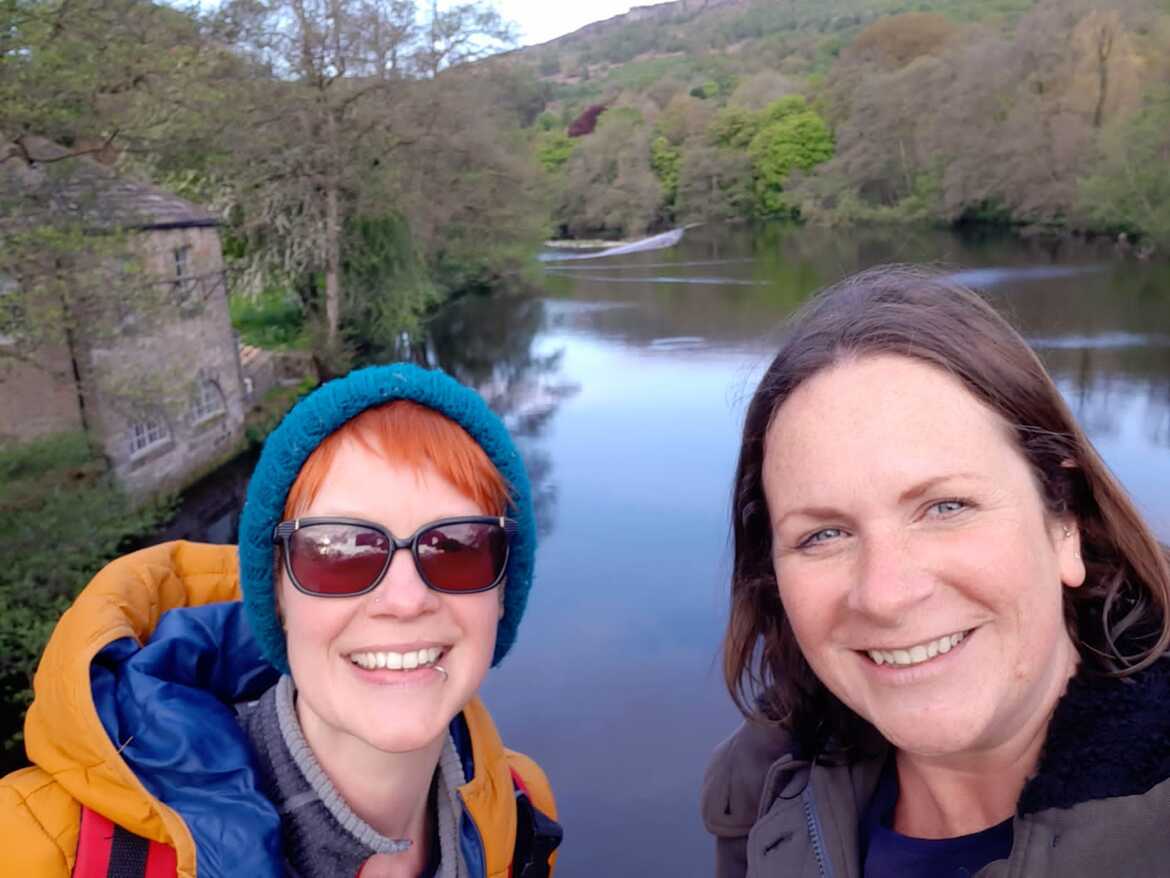 1 week ago
More river training with a month to go till we do the real thing!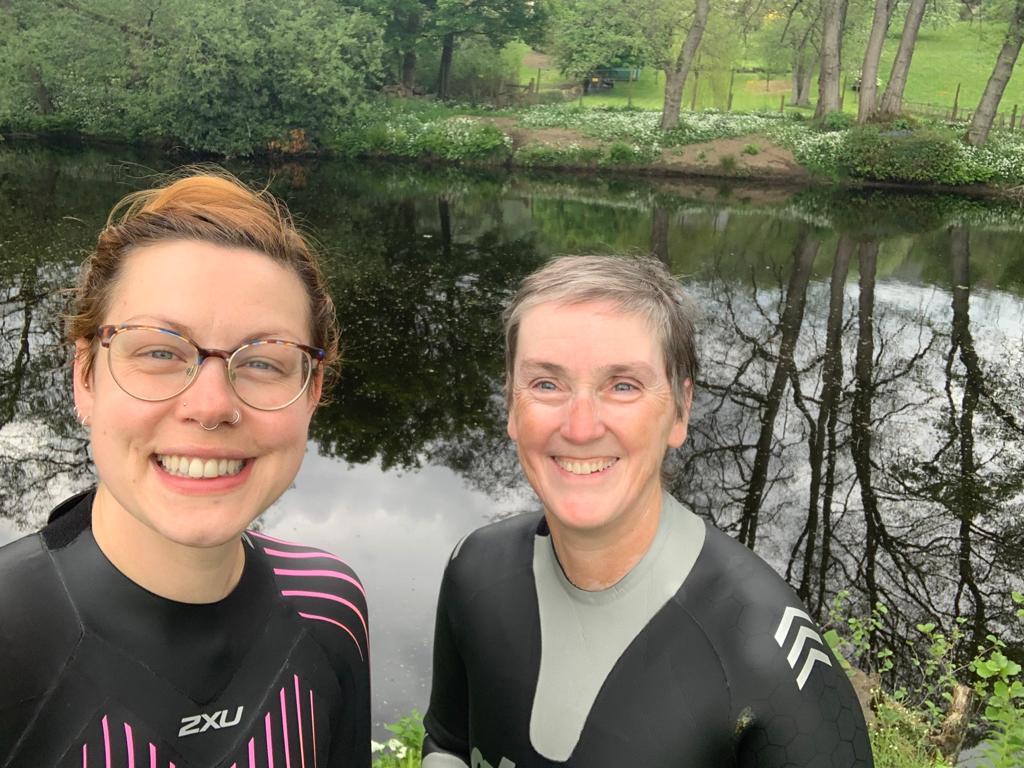 More great ways you can raise funds
Help me reach my £4,000 target
Your donations will help the great work Sheffield Young Carers and Sheffield Palestine Women's Scholarship Fund do.
Donate now