This page is closed and is not accepting further donations
Recent donations
£20.00
Really well done, amazing cause x
11 months ago
Alan Griffiths
Well done Sebastien, bet you had to drag your dad along most of the way :)
11 months ago
Amanda Melling
Such an achievement, well done Sebastien.
12 months ago
James Tierney
Well done Sebastien. Great effort
12 months ago
Jenny, Lee, Katie and Ella
£20.00
We are so incredibly proud of you Sebastian. Well done. Lots of Love Jenny, Lee, Katie and Ella. Xxx
12 months ago
Adam Murphy
£10.00
Well done Seb, super proud!
1 year ago
Jasmine and Jessica
Well Done. Did you create a cow army? From Jas. Well done troopers from Jess
£12.00
Well done Sebastian and Dean. A lovely walk but nice to do it for a special. harity
Well done so far! Keep going! 🏃‍♂️
Well done ! Keep marching on !!!

Sebastien Fleming is raising money for 52 Lives
Hadrian's Wall Walk 2022
Event dates: 28th May 2022 – 3rd June 2022
My story
Hi, my name is Sebastien and I am 11 years old. I am going to be walking Hadrians Wall with my Dad. We will be walking nearly 90 miles from Bowness-on-Solway to South Shields. I would like to raise money for 52 Lives, a charity that aims to change someone's life every week of the year and spread kindness.
I would be really happy if you could support me and help make a difference to someone in need. Even just a pound would be awesome! Thank you for reading, from Sebastien 😊
---
Thank you for checking out my page. Making a donation is fast, easy and secure thanks to Give as you Live Donate. They'll take your donation and pass it onto 52 Lives.
My updates
12 months ago
Hadrians wall.......FINISHED
FINISHED. Done and dusted it was amazing I feel soooo proud of my self 5½ days it took. Thank you for all my sponsors you don't know how much you have changed.
20.5km distance
6:22:23 time
14:37min/km speed
12 months ago
Thank you for your messages of support. I'm so happy to have finished Hadrian's wall 85 miles. Sebastien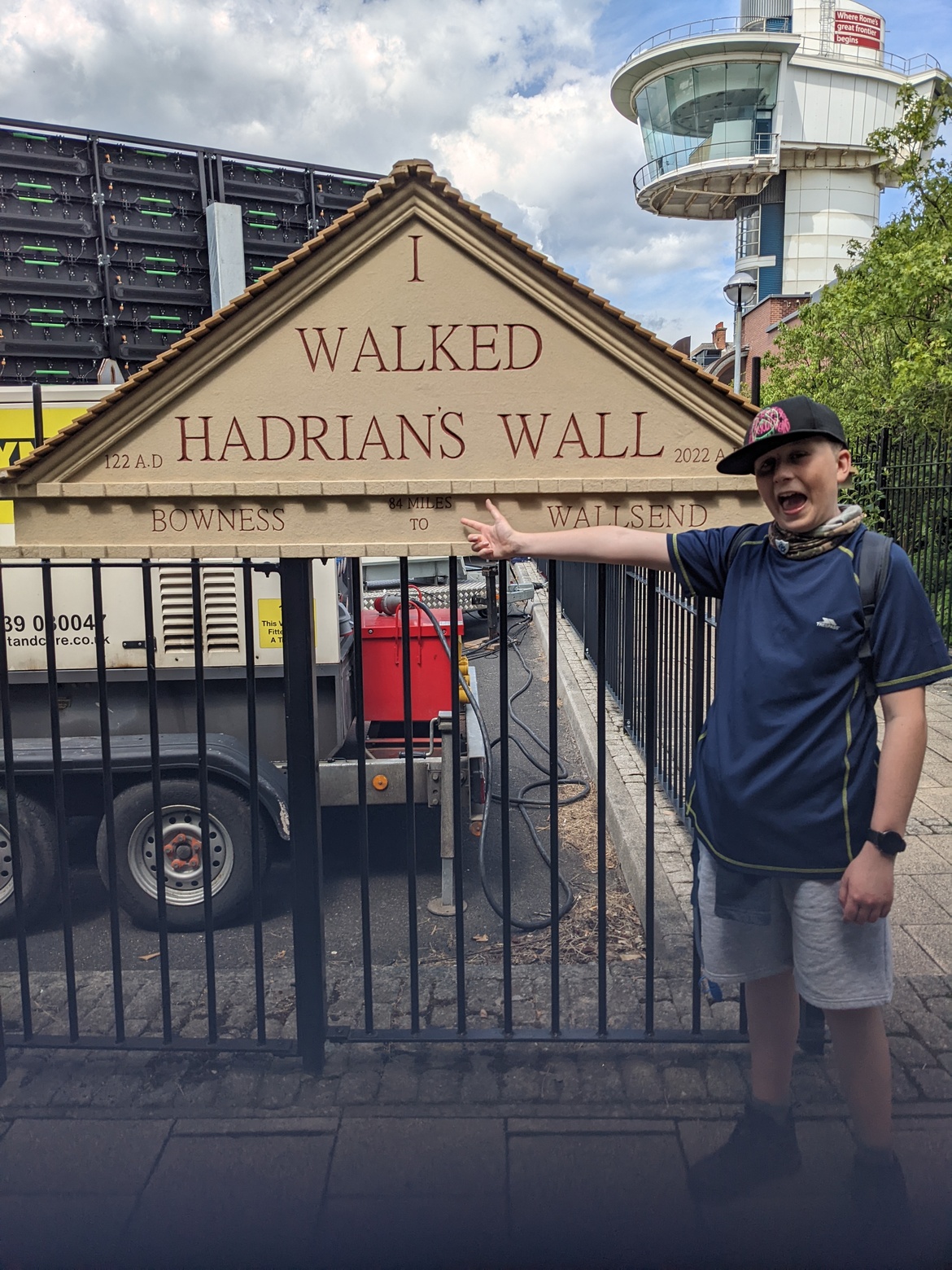 12 months ago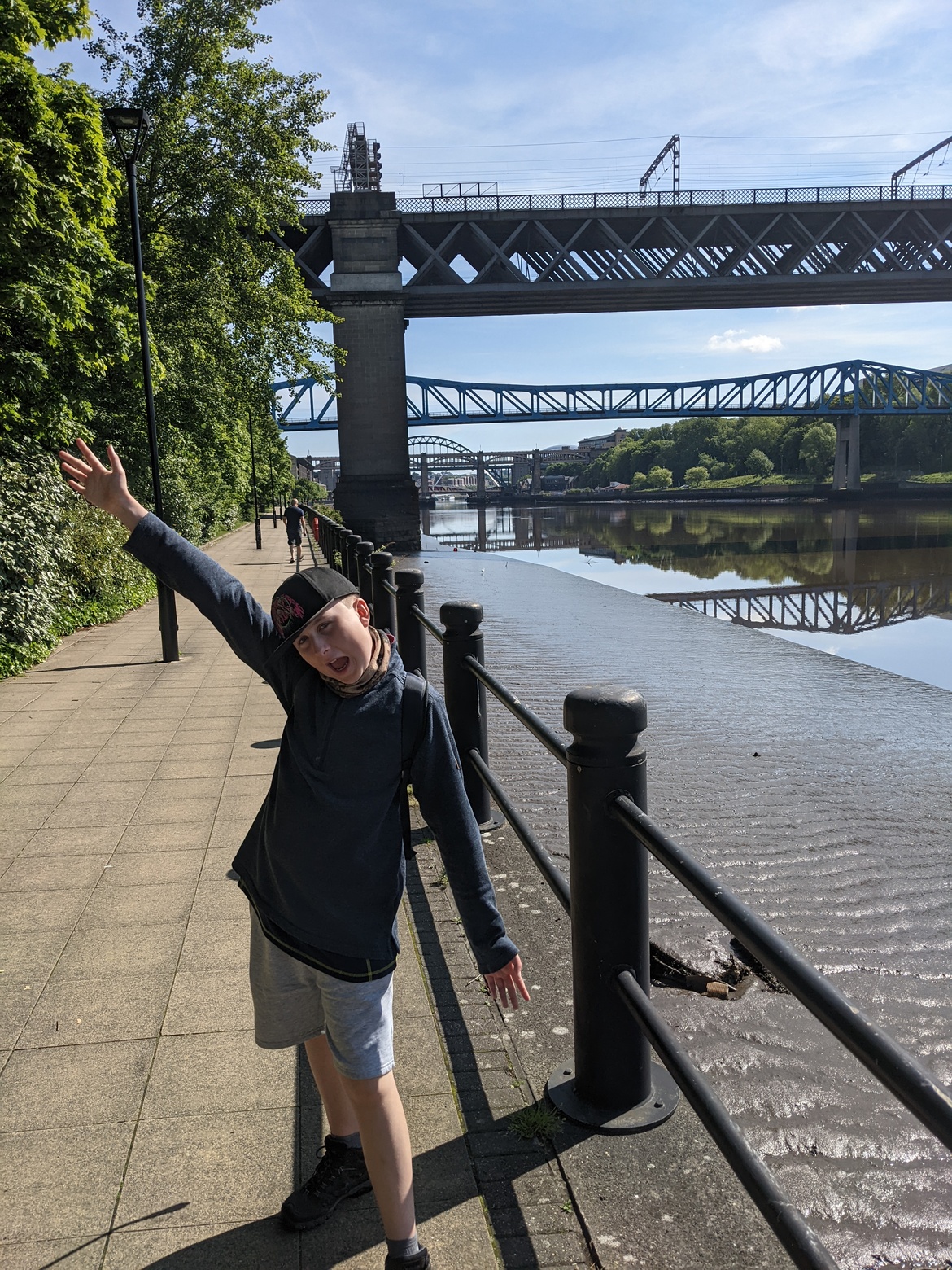 1 year ago
Hadrians wall day 5
31.3km distance
9:08:03 time
14:00min/km speed
1 year ago
Hadrians wall day 4
Amazing but the was loads of up and down bits. We went to a Fort today it was amazing on how much is left.
33.1km distance
7:27:16 time
10:53min/km speed
Sebastien Fleming is fundraising for
52 Lives
Charity number: 1166238
Powered by

1 6 3 . 5 km Total distance walked
More great ways you can raise funds