Recent donations
1 week ago
Gemma Routledge
2 weeks ago
Up your pipe!
Good luck and well done x
3 weeks ago
Taylor Sharpe
1 month ago
Michael Sharpe
£30.00
1 month ago
Oliver Sharpe

Hoplite Swim
Event date: 25th November 2023
Ian Sharpe is raising money for Hoplite Fund
---
Share this page with your friends:
My story
PLEASE dive in with me as I embark on this EPIC challenge!
Swimming the distance of the English channel, which is a whopping 1352 lengths of a standard swimming pool (33,800m). My target is to conquer this in under 14 hours! but hopefully closer to 12.5.
Why am I doing this?
The HOPLITE Fund was established in 2006 to support serving members, their families, and veterans of one of the largest regiments in the British Army. The objective of the Fund is to provide the support, facilities and activities to enhance the wellbeing, health and welfare needs of our people.
Recent activities have included; providing medical equipment to enhance the recovery and rehabilitation of injured personnel, facilitating 'respite' breaks for families, enabling counselling services, and routinely endorsing one-off grants to meet immediate needs in times of personal crisis.
As a result of the generosity of our supporters, our people are better able to withstand the stresses and strains of military life. Your support in helping us achieve this is very much appreciated.
So jump in and we can make a splash together!
---
Thank you for checking out my page. Making a donation is fast, easy and secure thanks to Give as you Live Donate. They'll take your donation and pass it onto Hoplite Fund.
My updates
2 months ago
100 lap baseline established 😜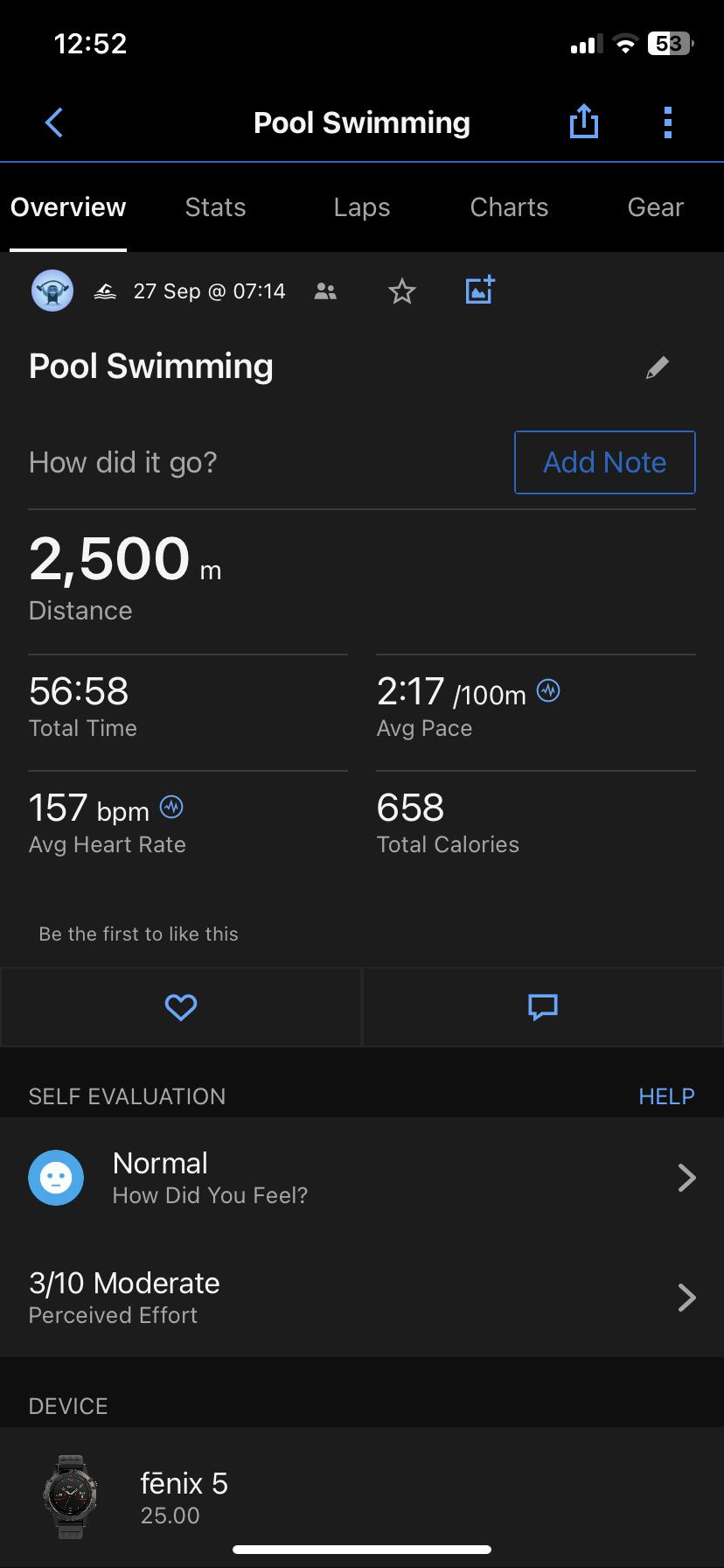 More great ways you can raise funds
Help me raise more
Your donations will help the great work Hoplite Fund do.
Donate now